Years ago, I was at an Italian restaurant in Los Angeles, enjoying a massive dinner and a couple of glasses of wine. We were handed the menu choices for dessert, and I started to turn it down. I was so full, but then I saw it: Orange Olive Oil Cake. What? An olive oil cake? I had to try it.
It was one of the best desserts I've ever had. I am not a big cake fan, because the frosting usually overwhelms the flavor and there's so much sweet….but this orange olive oil cake was a game changer. It stuck in my head for years, and I was too afraid to try making it. Sometimes you just can't recreate something and it becomes a let down. I won't say that my first attempt at the cake was as good as what I had at the restaurant, but over the years, I improved upon my first attempt, coming up with one I'm happy with.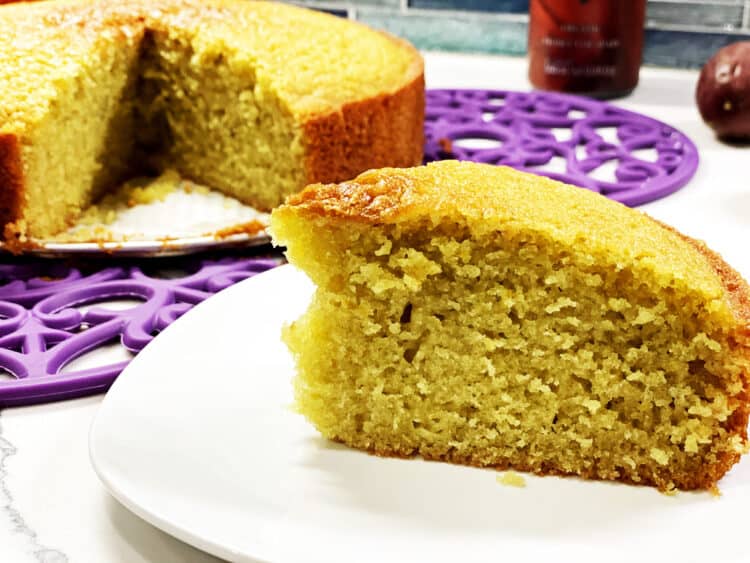 This recipe below is that cake, based on a traditional olive oil cake, but with a few changes to highlight the fresh produce sent to me by Melissa's Produce and the hearty, fruity olive oil sent to me by Garcia de la Cruz. I'm a big fan of dipping bread into olive oil, but sometimes they all taste the same, so I end up adding things like chopped bacon or garlic to jazz it up. I don't need to do that with this olive oil! Even the scent alone will show you the difference between it and your grocery store oil. (It's available online, so you can stay safely at home while enjoying the best olive oil.)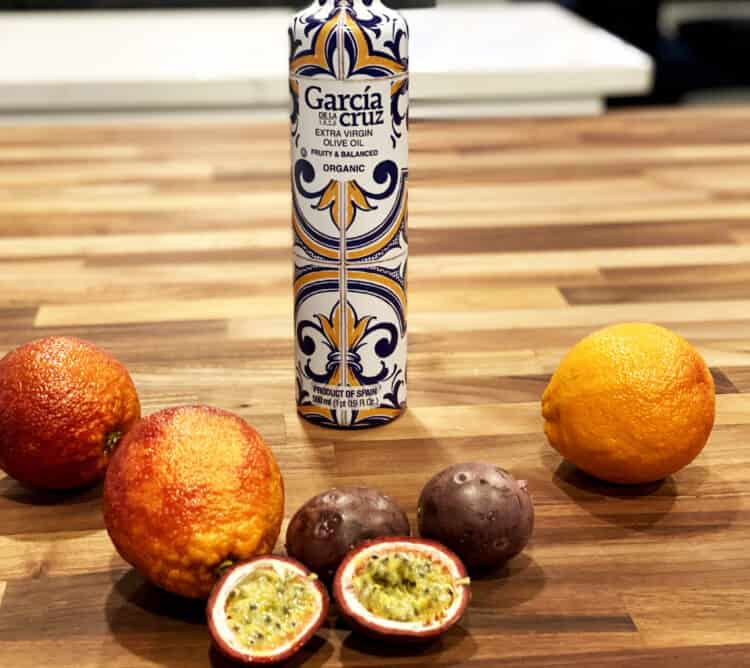 Orange juice is so versatile, but blood orange juice takes it up a notch.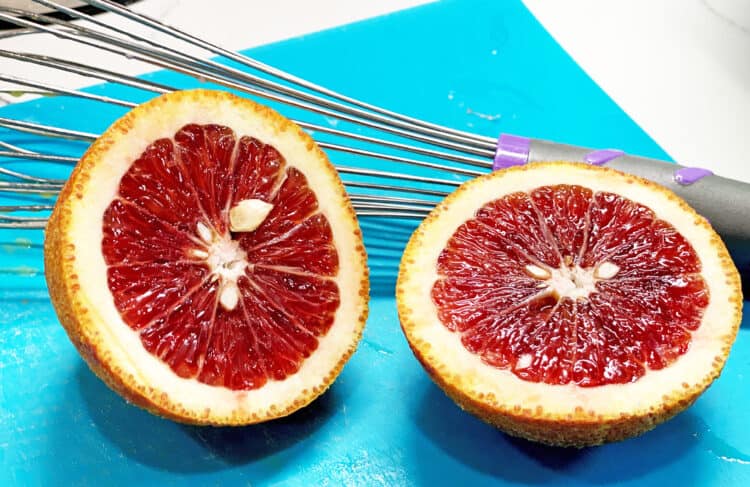 Its gorgeous red color can tint a batter just enough to make it a pretty Valentine's Day dessert or side, and for fun, I used some passionfruit juice to give it an additional flavor note. It's mild, tangy and altogether, it results in a perfectly moist cake that tastes even better on day two.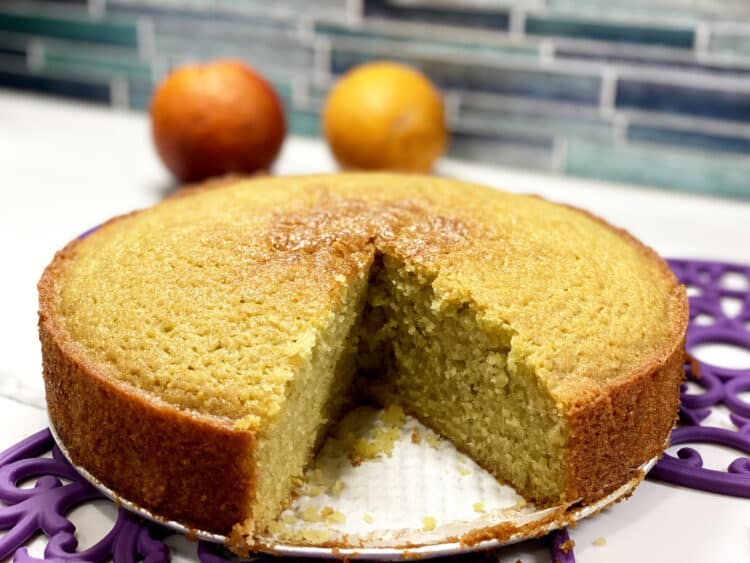 Blood Orange Olive Oil Cake with Passionfruit Juice
1 1/3 cup olive oil
3 eggs
1 1/4 cup milk (I used almond)
2 tbsp blood orange zest
1/4 cup blood orange juice
1/4 cup passionfruit, strained
1 3/4 cup sugar
2 cups flour
1/2 tsp baking soda
1/2 tsp baking power
1 tsp salt (I used kosher)
Heat oven to 325°.
Oil springform pan. Line bottom with parchment paper.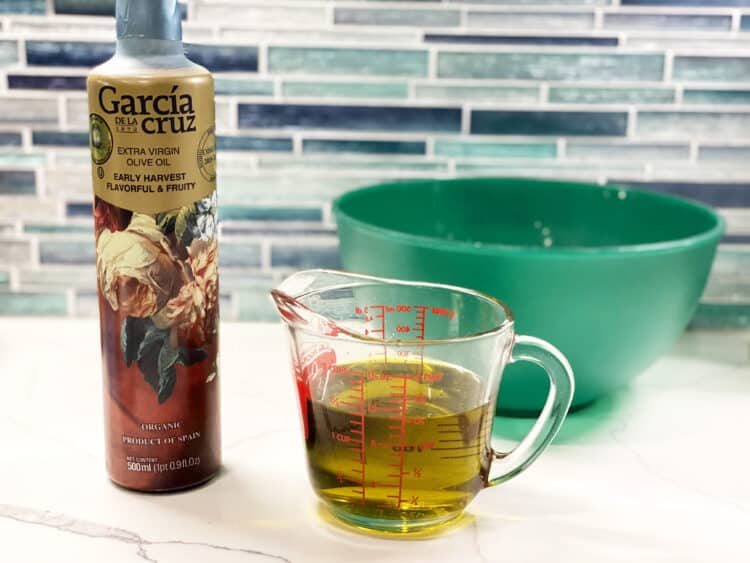 Whisk together oil and eggs. Add in milk, zest, juices and mix to combine.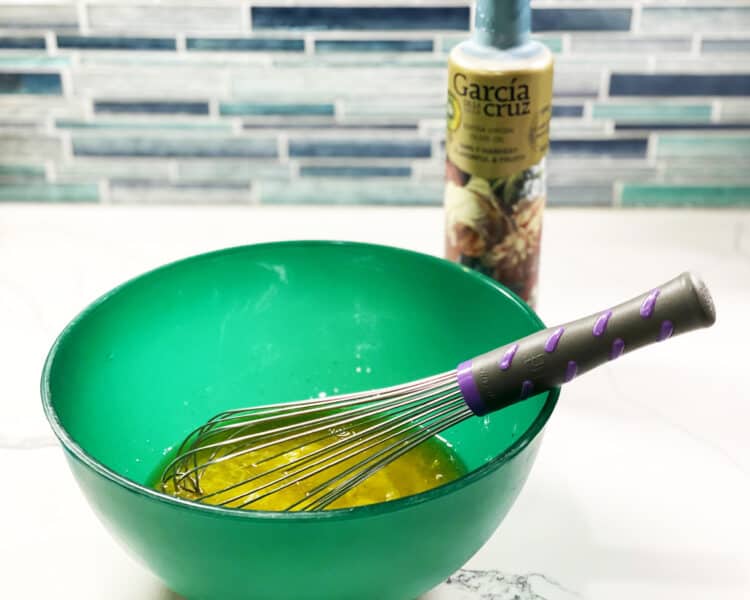 Add in sugar to combine. Add in remaining ingredients and mix until combined. Do not overmix.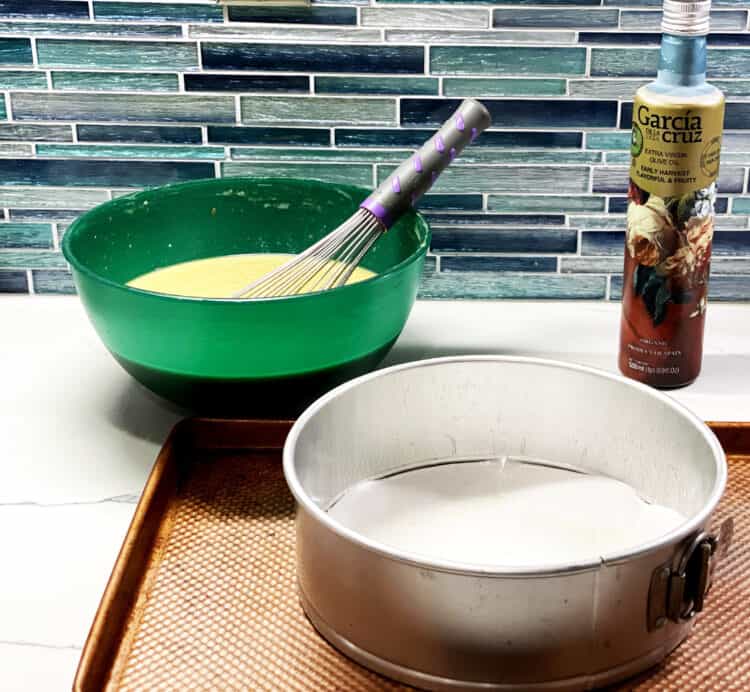 Pout into springform pan. Place it on a cookie sheet in case it doesn't seal 100%. (Mine barely leaked but better to be safe and prevent a mess in your oven.)
Bake 65-70 minutes. Center top will turn golden. It's done when a cake tester comes out clean. (Next time, I may leave it in another minute or two, because that crispy top is the best!)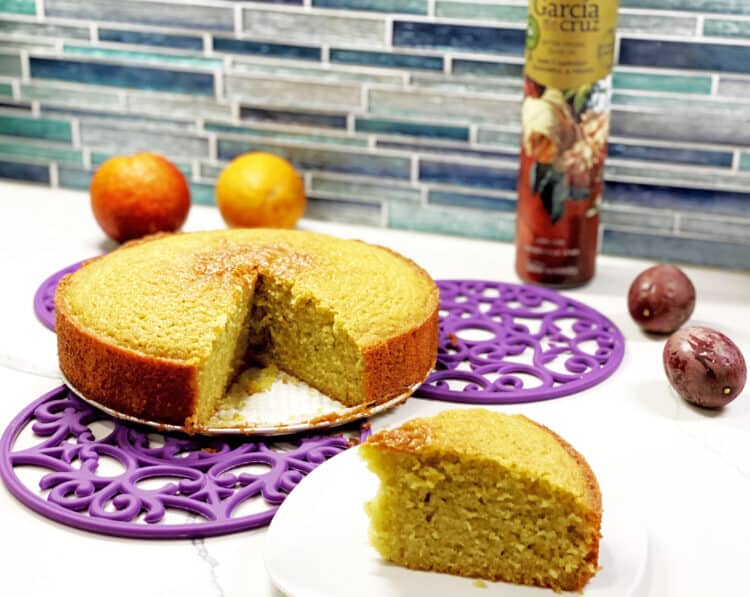 This cake ages well, so don't worry if you don't finish it all on day one. I may have eaten it for breakfast the second day, it's that good. The zest of the blood orange gives it some gorgeous specks of color throughout the golden inside, with just a bare hint of pink that makes it as pretty as it is delicious.