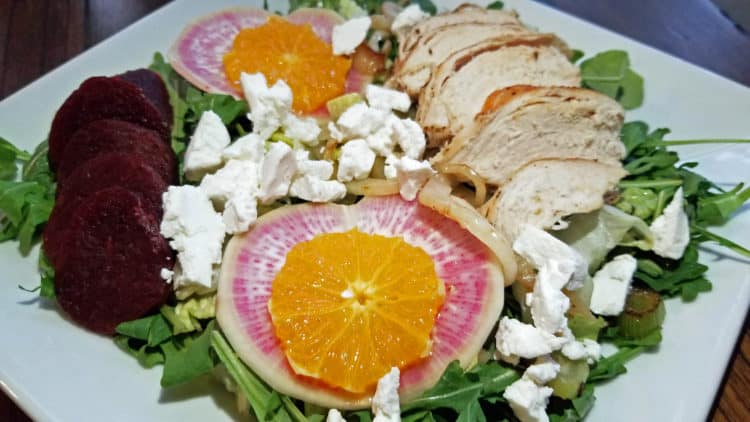 Now that spring is solidly here, I'm working on lightening up our meals along with our moods. It's bright out, we feel more energetic and we want to get outside more. No more hermit attire or behavior…mostly.
When I think of foods that go along with spring and this feeling of renewal, I think of citrus. It's versatile, easily accessible to everyone and affordable. It also smells so good and just a few blossoms on a citrus tree or bush in the yard, and you'll want to sit outside and enjoy it for hours.
I may have done that the other day. Our orange tree is in full bloom, and the buds are falling off so fast, it looks like it snowed on our grass. The scent of the white fluffy blossoms are so strong, we can smell it inside the house as it wafts in with the evening breeze. No need to light candles when you've got a citrus tree blooming right outside your door.
We have so many oranges, we are giving them away in addition to finding new ways to use them. This citrus salad recipe below is just one of the many entrees or side dishes in which we incorporate the fruit. I also had the opportunity to try watermelon radishes, an amazing vegetable that you don't see just anywhere. I had it in a salad last fall at a fancy restaurant out in Palm Springs, and I've wanted to use it in my own rendition. Thanks to Melissa's Produce, who sent me a huge box of complimentary produce for recipe creation, I had my chance!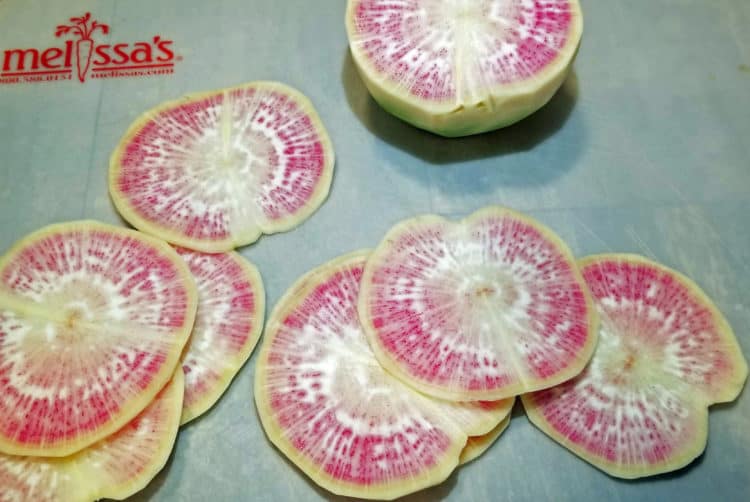 A watermelon radish is a large vegetable that looks more like a turnip than a radish. The size is similar, but that's where the similarity ends. Peel it, slice it thinly and you've got a beautiful addition to your meal. Eat it as part of a vegetable tray, add it to your entree, or pickle it — the options are endless if you get creative!
My citrus salad recipe is so easy, it almost isn't a recipe but a way to layer produce and chicken onto a plate that's so pretty, you won't want to eat it! Top it with some of my Lemon-Mustard Vinaigrette, and you've got a light, flavorful, filling meal full of texture that the whole family will love.
Watermelon Radish, Beet and Goat Cheese Citrus Salad
Ingredients
1/2

watermelon radish

6-8

cups

arugula

2

cups

romaine lettuce

1

package

Melissa's Produce baby beets

4

chicken breasts

1/2

cup

goat cheese (tube or tub)

1

head of fennel

1

orange, sliced thinly, rind cut off

salt and pepper

Lemon-Mustard Vinaigrette (recipe below)
Instructions
Clean and season chicken breasts. Pan fry until just thoroughly cooked through.

As chicken cooks, prep remainder of salad ingredients.

Slice fennel. Melt 1 tbsp butter in fry pan and saute fennel until lightly golden.

Peel and thinly slice watermelon radish.

Steam beets in prepared package. When cool enough to handle, slice to preferred thickness.

Arrange 1.5 cups (or more) of arugula per plate. Add chopped romaine.

Place remainder of ingredients on top of greens. You can do this in a way to make it more pretty or just haphazard style, whichever you prefer. Divide ingredients amongst four plates.

Crumble goat cheese and top with vinaigrette.

IF YOU PREFER: sprinkle with pine nuts, dried cranberries or sliced avocado. Be creative!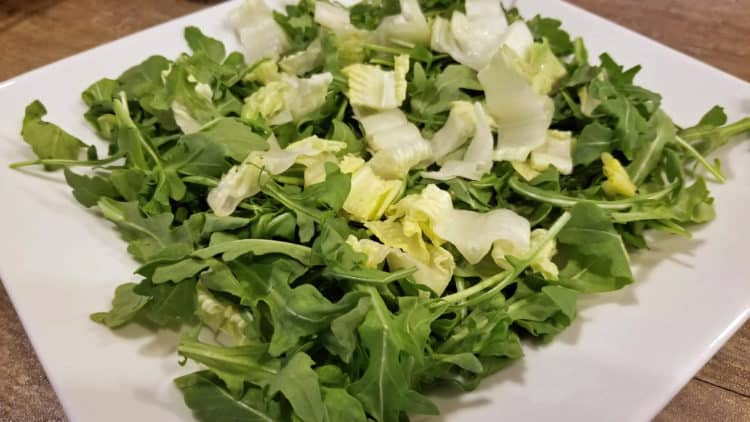 Salads are so simple to put together, you really can make one that suits everyone! Onwards to the vinaigrette dressing, a healthier alternative to dressing your greens with items you probably already have at home.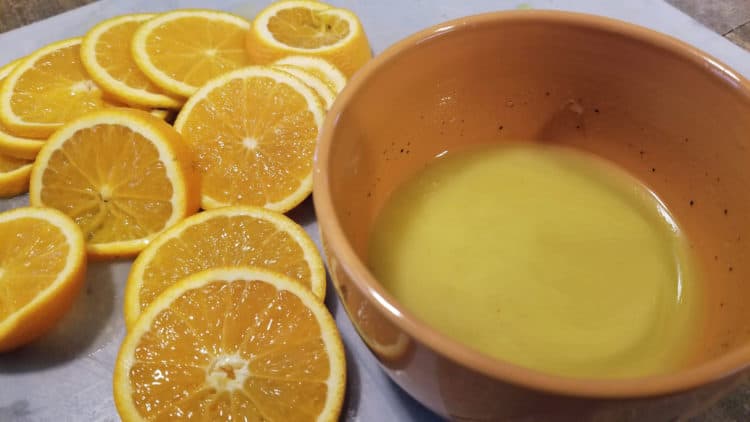 Lemon-Mustard Vinaigrette
Ingredients
1-2

whole lemons, juiced

1

tbsp

spicy or brown mustard

3

tbsp

quality olive oil

1

orange, juiced
Instructions
Mix all the ingredients together in a bowl. Whisk until thoroughly combined, and whisk again right before pouring on top of salad to avoid any separation.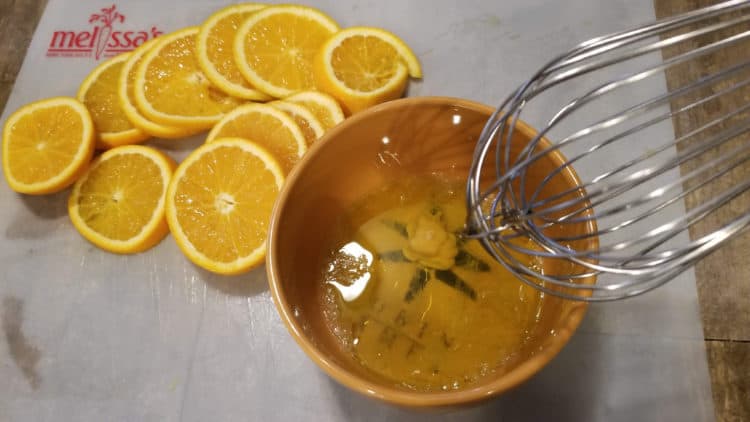 This entire recipe was super basic to make, but it was colorful and comprised of so many healthy ingredients. If you've never used fennel, it's got a slight licorice flavor, but when browned in butter, it lightens up in flavor and adds a different texture to your salad.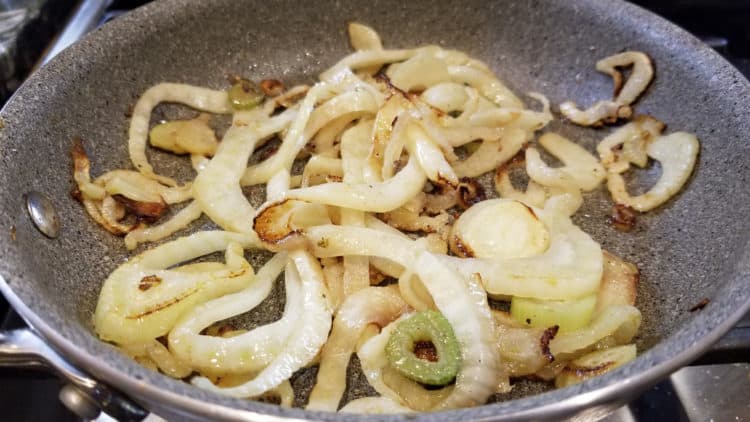 Don't let the licorice flavor scare you away! Give it a chance, you may not be an immediate fan but I bet you'll be pleasantly surprised. Speaking of scared away, a lot of us have negative memories about beets from our childhood. I know I did! They were also from a can or pickled, and after a while, ick. These baby beets steamer packages from Melissa's Produce are so easy to use! Microwave for 90 seconds, let sit for a few minutes, slice and eat!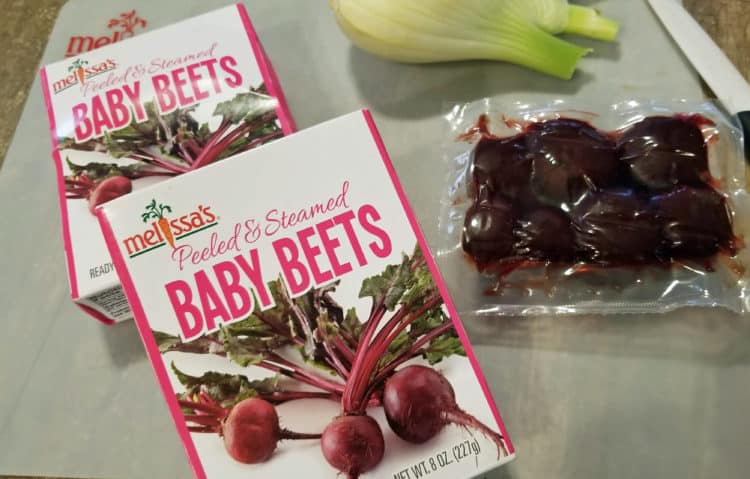 To season your chicken breasts, the choice is really up to you. In keeping with the different flavors of the salad, I used salt, pepper and Herbs de Provence. So good!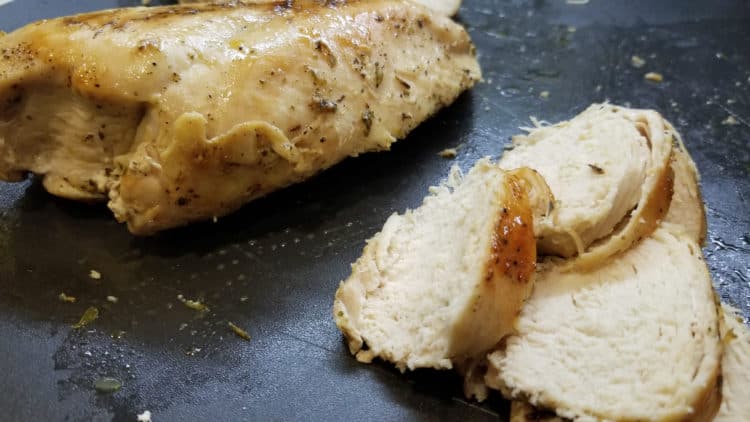 Out of all of it, my favorite addition was the watermelon radishes. I could think of so many other ways to use them.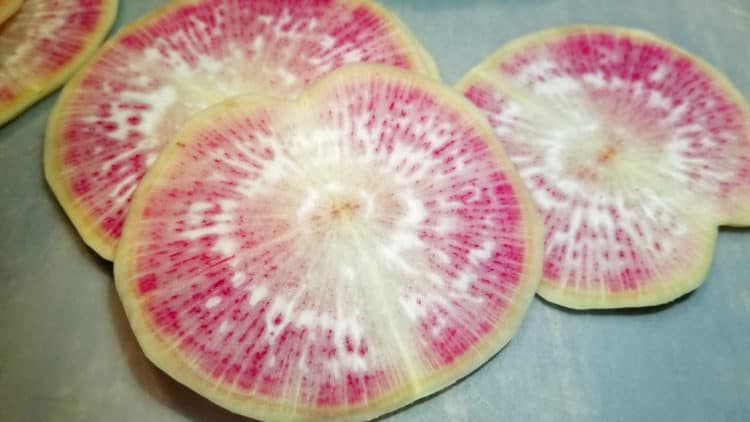 They really do make the salad as far as both flavor and color. Have you tried them yet? They are a great way to balance the sweet of the orange and the tangy of the vinaigrette. I also made a jar of basic watermelon radish pickles, stuck them in the refrigerator to pickle-ize for a couple of days…then poof, they were gone. I found the empty jar in the dishwasher. On one note, I guess they were really good?
Try this spring salad recipe for a fast and light addition to your weekly menu. It's a good reason to try new foods and if you've got a vegetarian in the house, you can eliminate the chicken. Vegan? Leave out the goat cheese, too. (The husband isn't a fan of goat cheese, so he used a Mexican cheese blend we also had on-hand.) It really is a delicious meal that will suit everyone!
If you're looking for more ideas, check out my friend's new take on a traditional insalata. I need to get some tuna so I can try it!