If you're a coaster fanatic like me, you'll want to head over to Knott's Berry Farm in Buena Park (Southern California) to ride the brand new coaster, HangTime. It's California's first and only dive coaster and it's a total blast!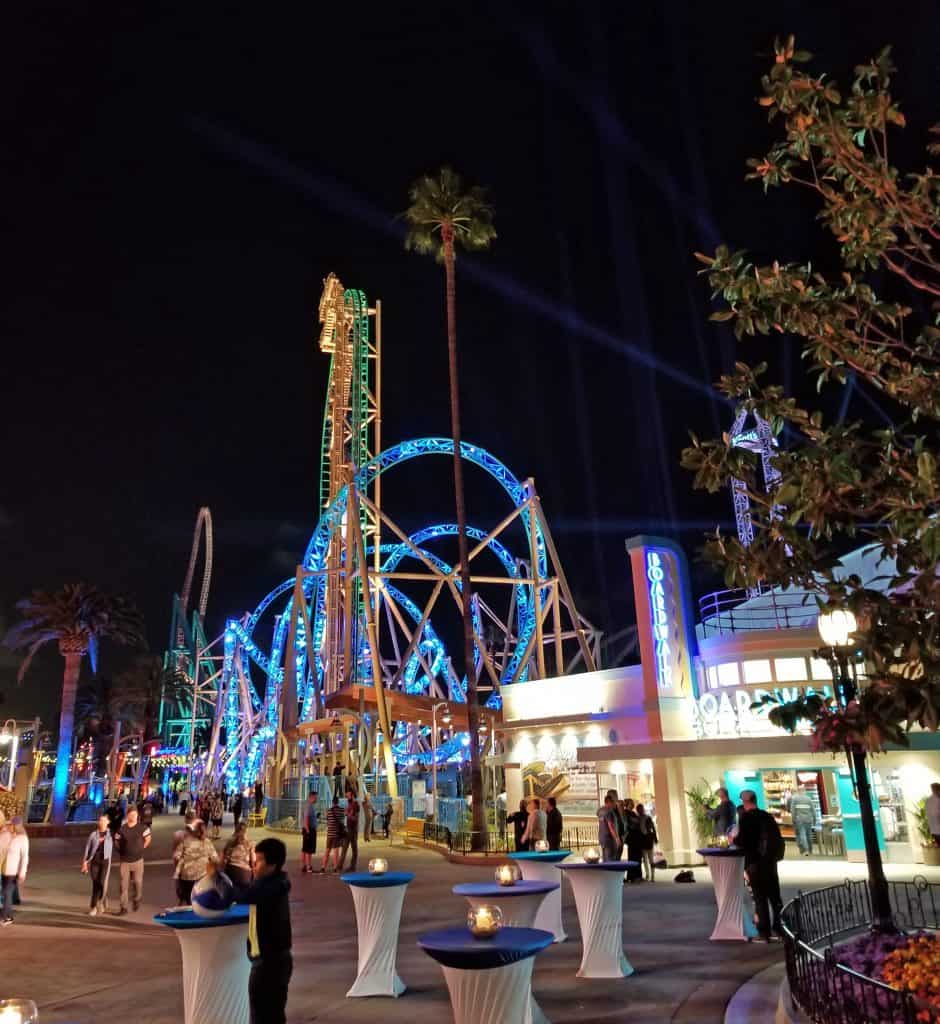 HangTime, located in the Boardwalk area of Knott's, towers 150 over the park, taking its riders straight up and then dropping them straight down…after letting them hover a few seconds while giving the riders the impression that they're going over the edge on its beyond vertical drop. Add in five inversions, and you're sure to scream or hysterically giggle like I was. It's such a rush!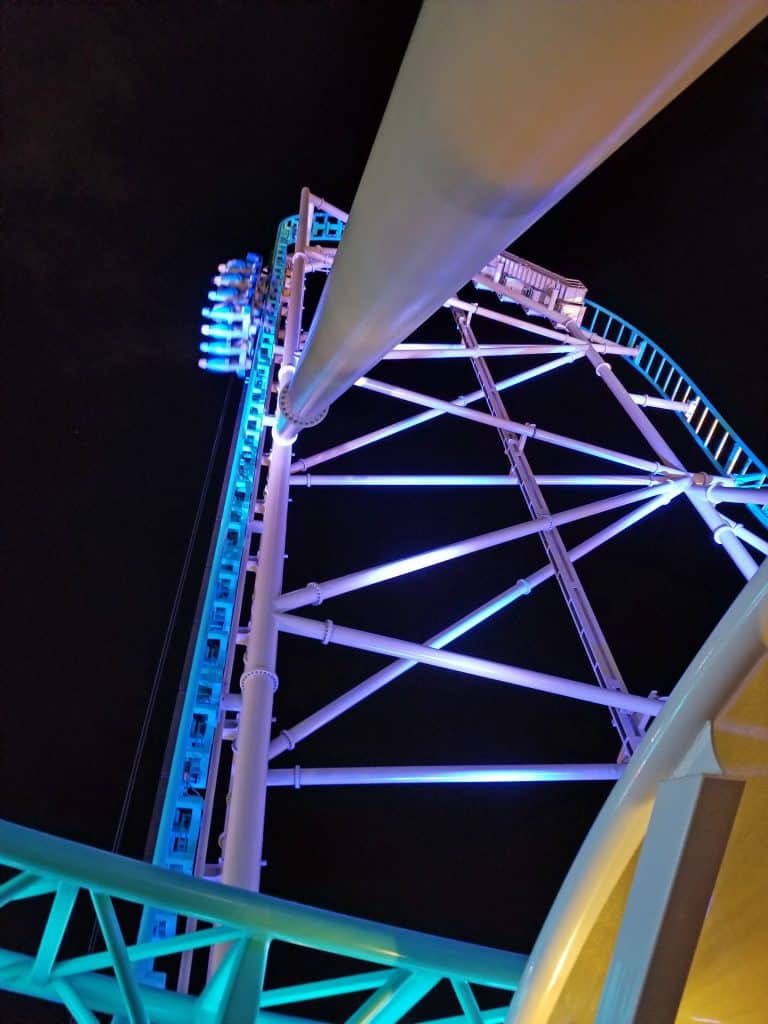 Yes, they are reclined back at a 90-degree angle as they go up there. Crazy fun!
We were able to ride it for the first time the night before it opened, at a complimentary party for press where we were treated to a long list of Knott's food items, beverages (including Knott's infamous boysenberry wine) and these adorable cupcakes.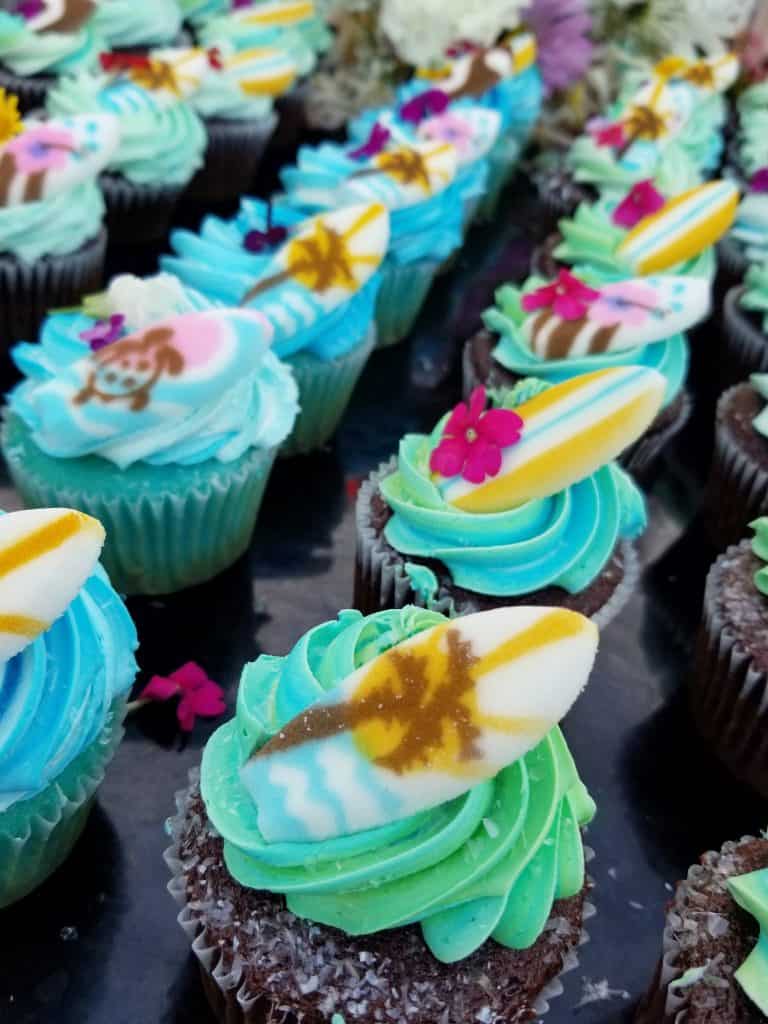 Also in attendance was Snoopy, visiting us from his hangout over in Camp Snoopy, the child-focused area on the northeast side of the park. Who doesn't want to get a photo with the world's most famous beagle?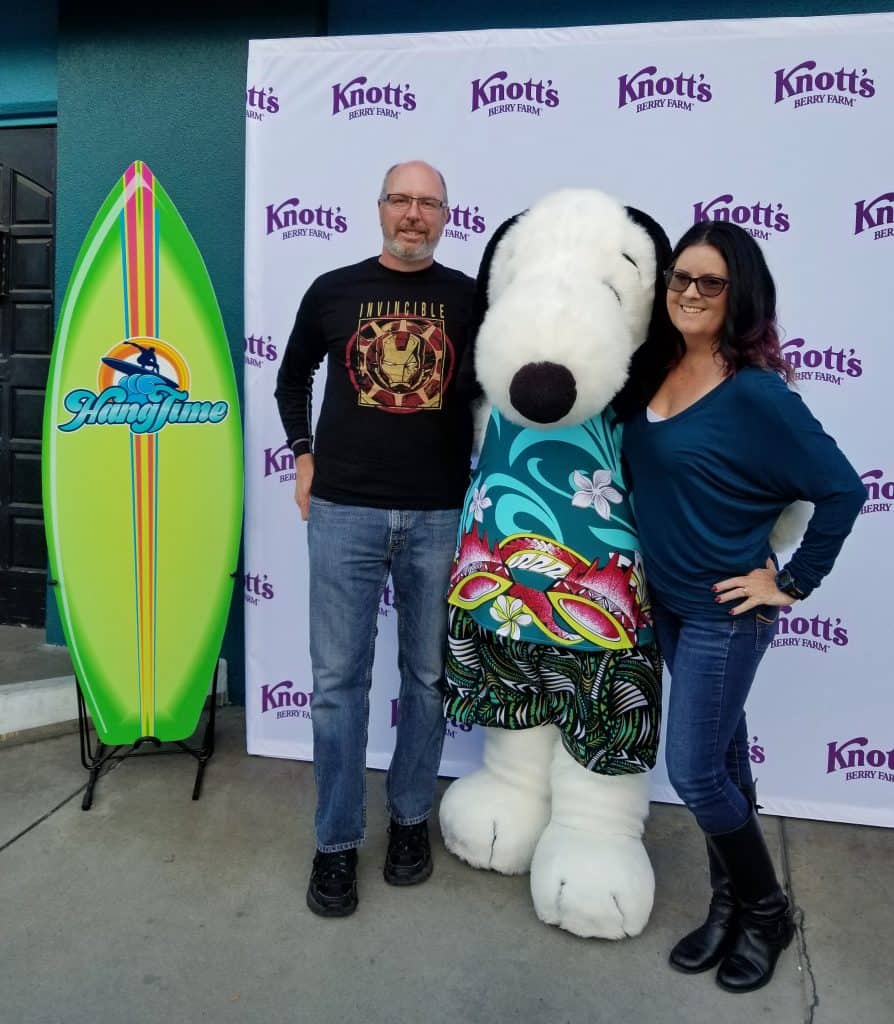 Knott's Berry Farm puts on quite a party, blocking off the entire Boardwalk area for an evening for press only. Our favorite ride has always been Xcelerator, an 18-second long coaster that launches you at 80 mph straight up, over the top and back down, so fast that it's over before you have a chance to get scared. In fact, I think the worst part is when you are waiting for the ride to start, as you slowly coast back in preparation for launch while watching the lights cycle to green.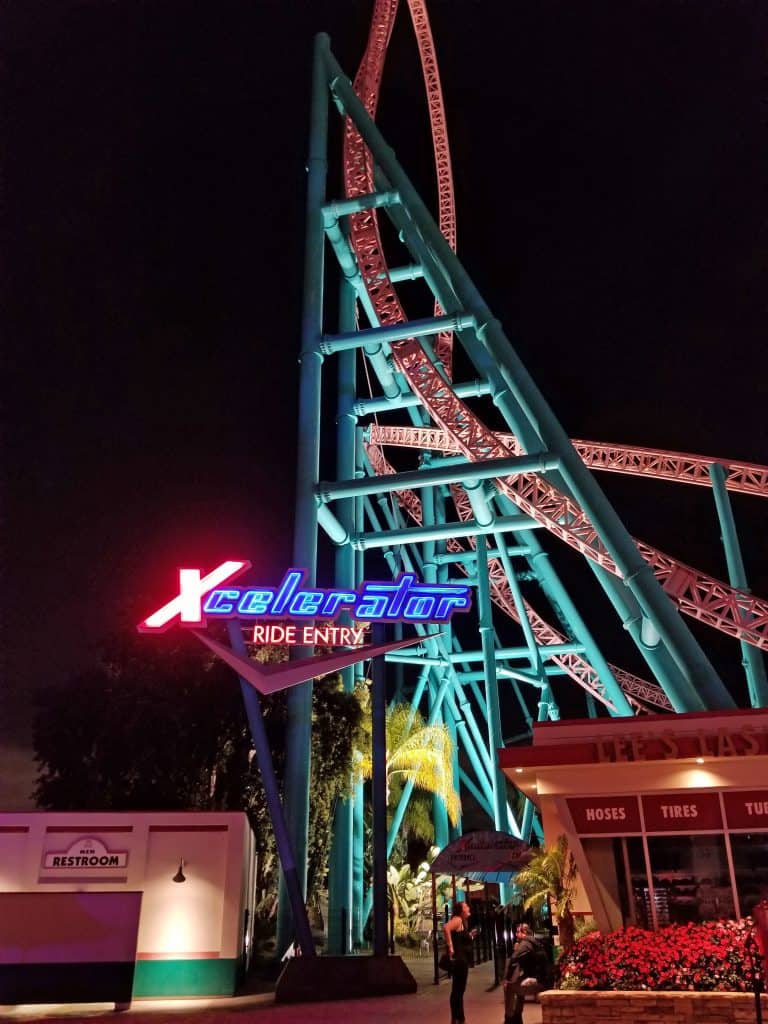 Live entertainment occurred on-stage throughout the evening as well, music you'd expect to find on an old-school boardwalk along the beach. Knott's has done a fantastic job of giving that beach vibe, complete with food choices like Johnny Rocket's, Starbucks coffee and surf-themed gear.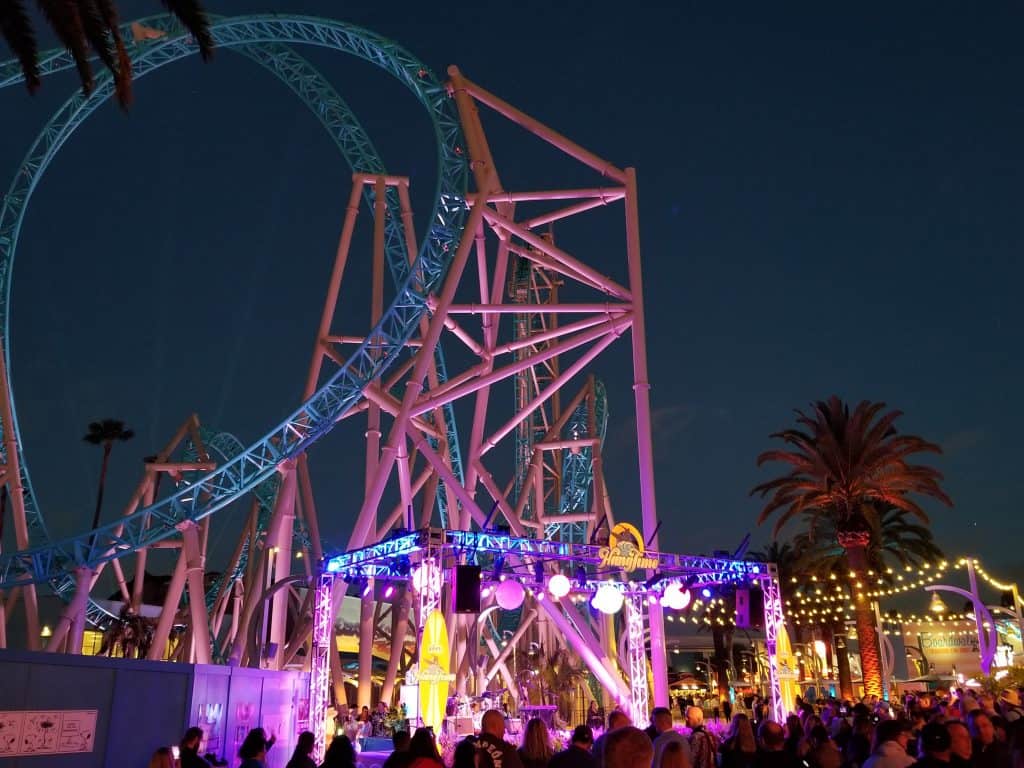 Knott's Berry Farm prides itself on not only being the home to the boysenberry and all its iterations (like two of our favorites, the boysenberry soft serve ice cream and boysenberry funnel cake) but being a place where the whole family can have fun. There are rides for all sizes and ages, along with entertainment, food, photo opps and a lot of shopping for unique gift items. We have previously brought home a big bag full of all the boysenberry things, from barbecue sauce to chapstick to coffee.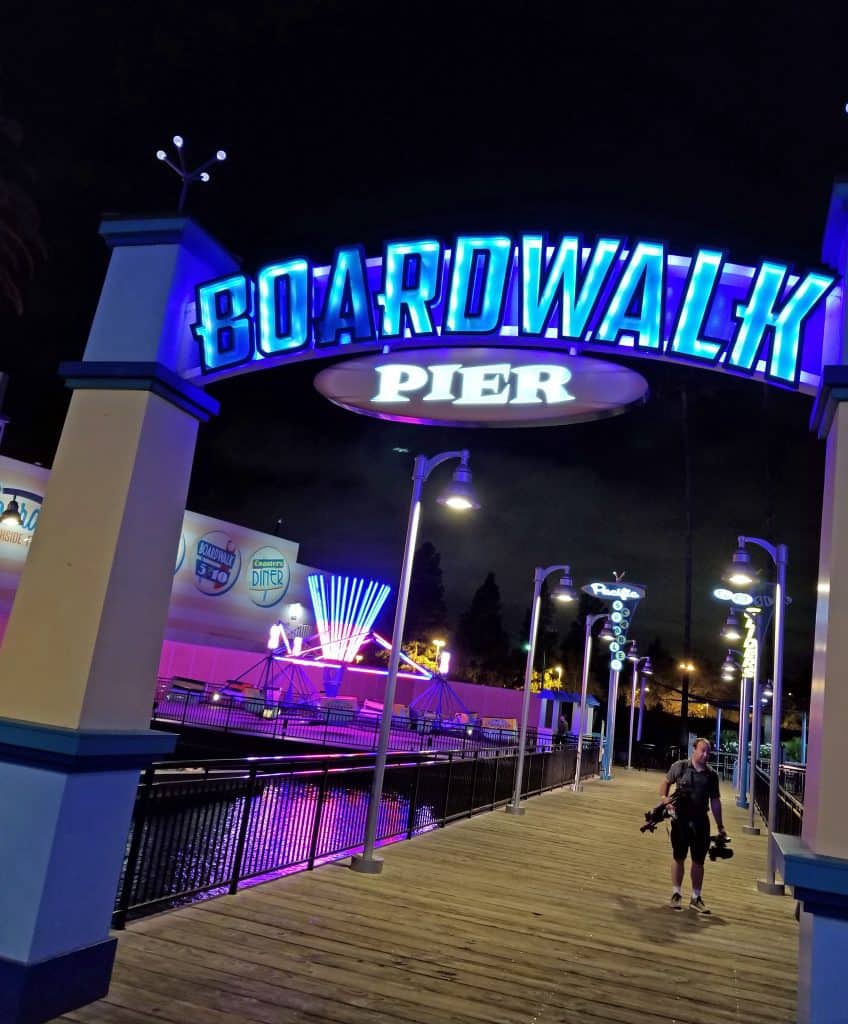 Thrillseekers, get on over to Knott's Berry Farm and let me know what you think of HangTime!