With the holidays looming large, and my gift list long, I really have to get moving. I enjoy shopping, putting thought into each and every gift to ensure I get just the right thing for everyone on the list. Some people are easier than others, so I often turn to unique items like crafts. Last year, I scored by attending the Harvest Festival, so this year, I'm going to help you attend — keep reading to enter my Harvest Festival Pomona ticket giveaway for your chance to win a four-pack of entry tickets!
I can't attend this year, so I wasn't able to use the free tickets offered to be by the PR for the Harvest Festival, but I'm glad to be able to host this giveaway and share with you all! I did attend the festival least year and had a really good time.  In a perfect world, I would be making crafty gifts for my loved ones myself, but I'm lucky if I get to the cookie baking that my family requests. In years past, I've made jewelry, personalized cookbooks, aprons, blankets, pillows, you name it. This year, I have one item I was hoping to find time to make for a few people. The items I need are all in a <dusty> little pile…good intentions are great, but they don't fill the gift bags so I'm bummed I can't make the festival here in Pomona.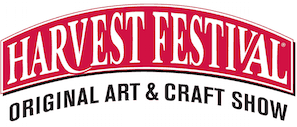 My Harvest Festival Pomona ticket giveaway is actually for any of the Harvest Festival locations, so if you can't go to the one in Pomona, the four tickets are general admission for any date in this year's series. You can find more information about them all on the website.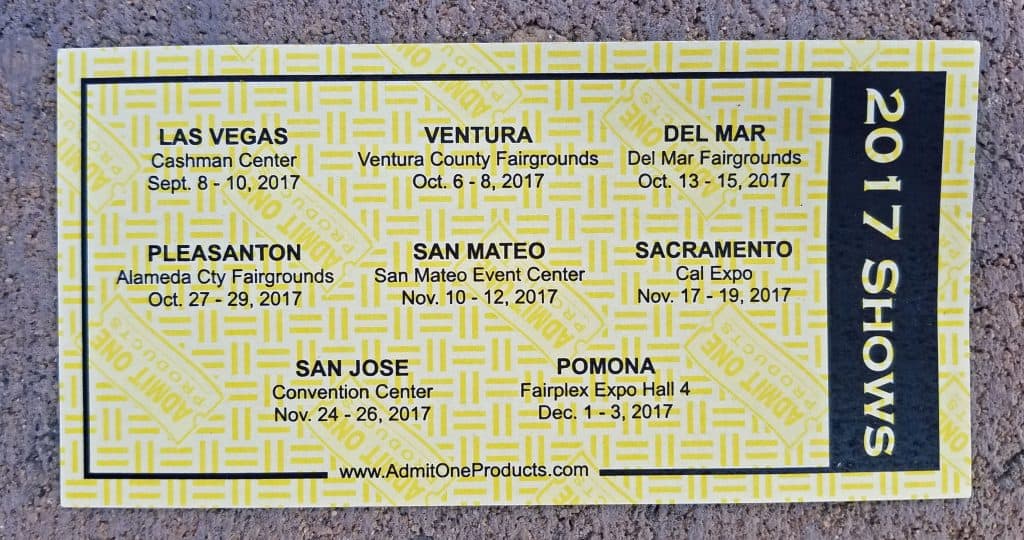 The Harvest Festival is know as the original art and craft show, making it all things holiday crafty. Once you're inside the main building, you'll be wide-eyed and excited about the long rows of art and craft booths from one end of the building to the other. You'll also find some food booths selling treats both savory and sweet, and even a beer booth. The bourbon bread pudding was awesome! I bought handmade quilted tote bags made to carry coloring books and crayons, even including crayon pockets. I also bought headbands and hand painted customized ornaments put together to look like my daughter and her husband, in honor of their first Christmas in their new house.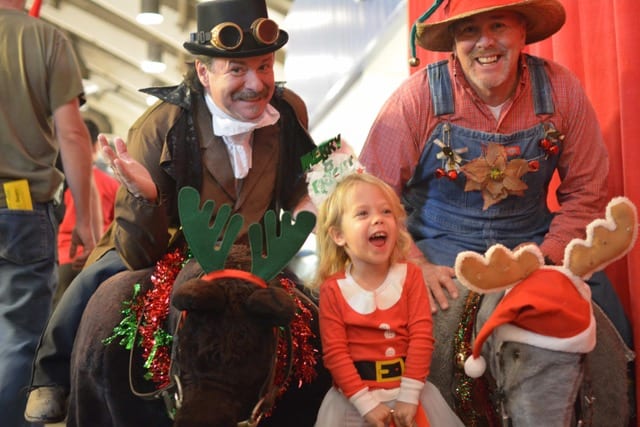 The Pomona Harvest Festival takes place on December 1-3. Children 12 and under are free, and ticket prices for 13 and up start at $4 per person. Parking is available on-site at the Pomona Fairplex for $10. Last year, there was a car show also taking place that weekend, in a different section of what is usually the LA County Fair site, so parking was a bit crazy. Give yourself time to get there and in the lot; the lines were long but once I got through the entry gate, it was easy as the car show guests were routed in a different direction from the Harvest Festival. There are shuttles available from the parking lot into the craft fair for free.
Hurry and enter my Harvest Festival Pomona ticket giveaway now! It is only running through midnight on November 24 so that I still have time to mail the tickets to you. Rules: Winner must be at least 18 years old and reside in the United States. Void where prohibited by law. Winner must provide full physical mailing address within 24- hours of announcement or prize is voided.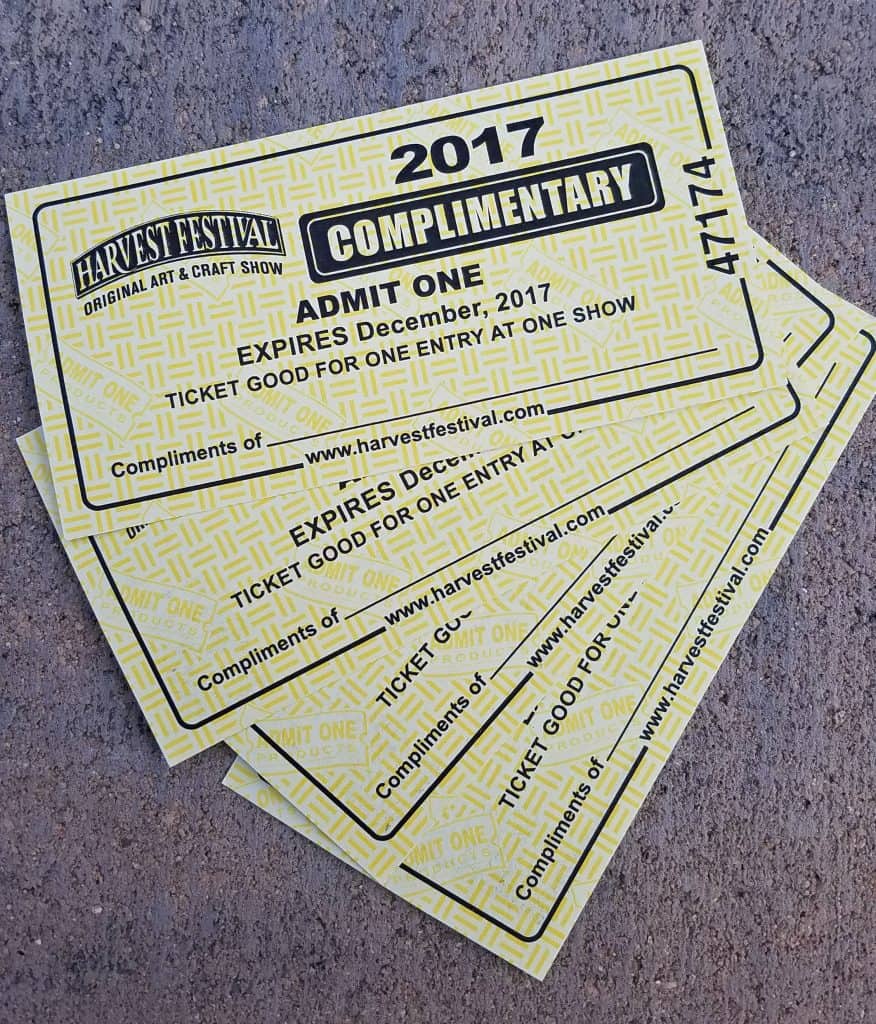 Enter below!