Major holidays aren't official here until we watch the seasonal Peanuts cartoon. It's this long-standing love for Charlie Brown and the gang that makes me even more excited to visit Knott's Berry Farm. Year-round, Camp Snoopy is filled with photo opportunities with the characters and even if I'm too big for the rides over in that area, you'll find me right over there in line to get my picture taken with Snoopy.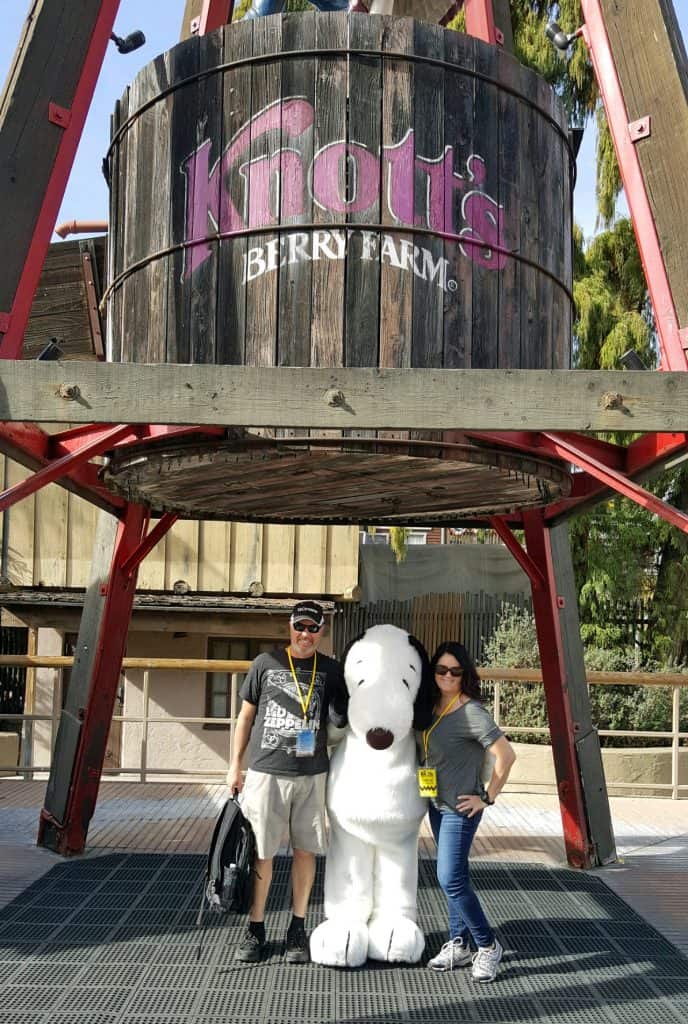 Now though, he has competition: PigPen is in the park!

From January 27 through February 25, included in your regular admission or your season pass, you can take part in the Knott's PEANUTS Celebration!  Now you'll see Peanuts characters, Peanuts-inspired food and Peanuts-themed activities throughout the park, instead of just over in Camp Snoopy. This includes PigPen and his animal friends, who have taken over the Livery Stable during the celebration. Take a selfie with PigPen, pet his horse friend, Chip, take a peak at the cutest little donkey and of course, you can't forget to watch the antics of the live pigs as they play and eat.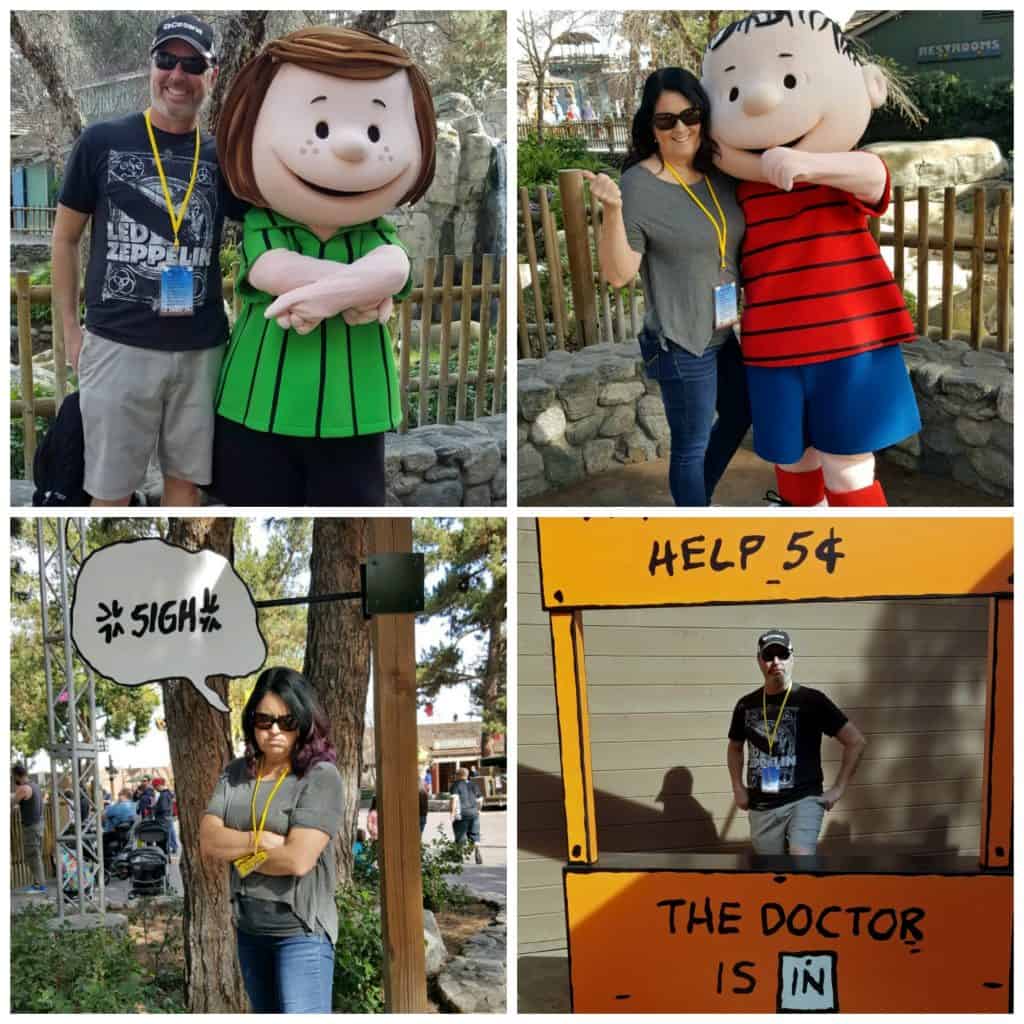 My family and I attended Knott's Peanuts Celebration for free, courtesy of Knott's, but the photos here and the words are all my own. We arrived early in the morning and met Snoopy, Peppermint Patty, Linus and more, while taking advantage of all the fun and silly signs in Camp Snoopy. Who doesn't want to be goofy with these infamous phrases from the Peanuts cartoons?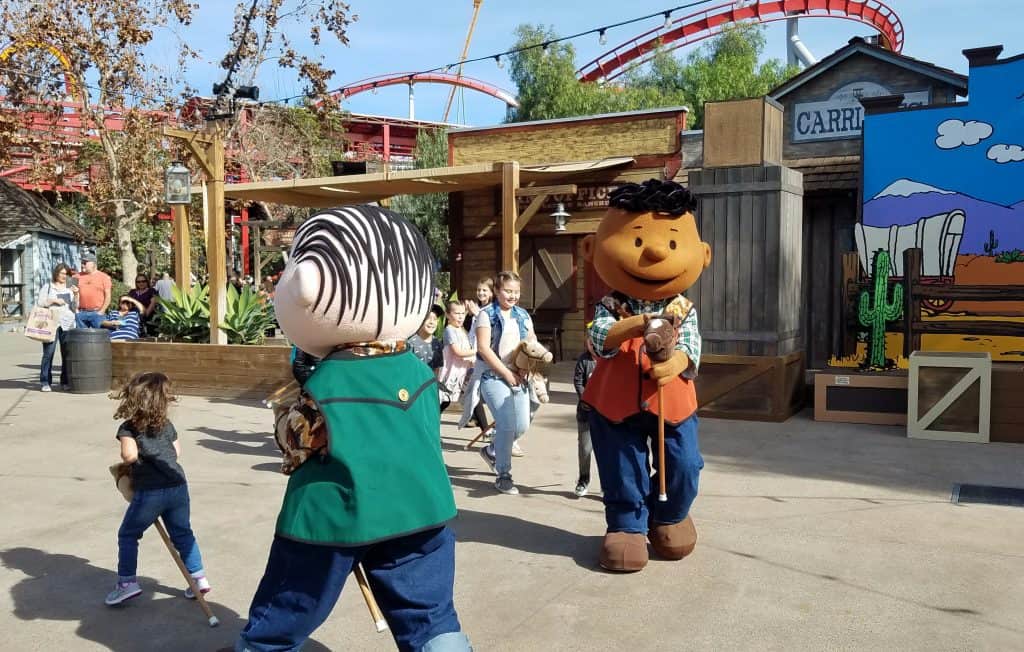 Over in Ghost Town, you'll find a variety of shows taking place throughout the day, as well as other sections of the park. You can find out more about everything that's available here at the Peanuts celebration website. I watched the kids race on 'horses' with Franklin and Linus, saw Lucy trick Charlie Brown — again — with the football and my favorite, a Peanuts Sketch School session! Located over in the Bird Cage theater, attendees can gather around the stage, grab a clipboard and pencil and learn to draw a favorite Peanuts character with the lead animator on stage.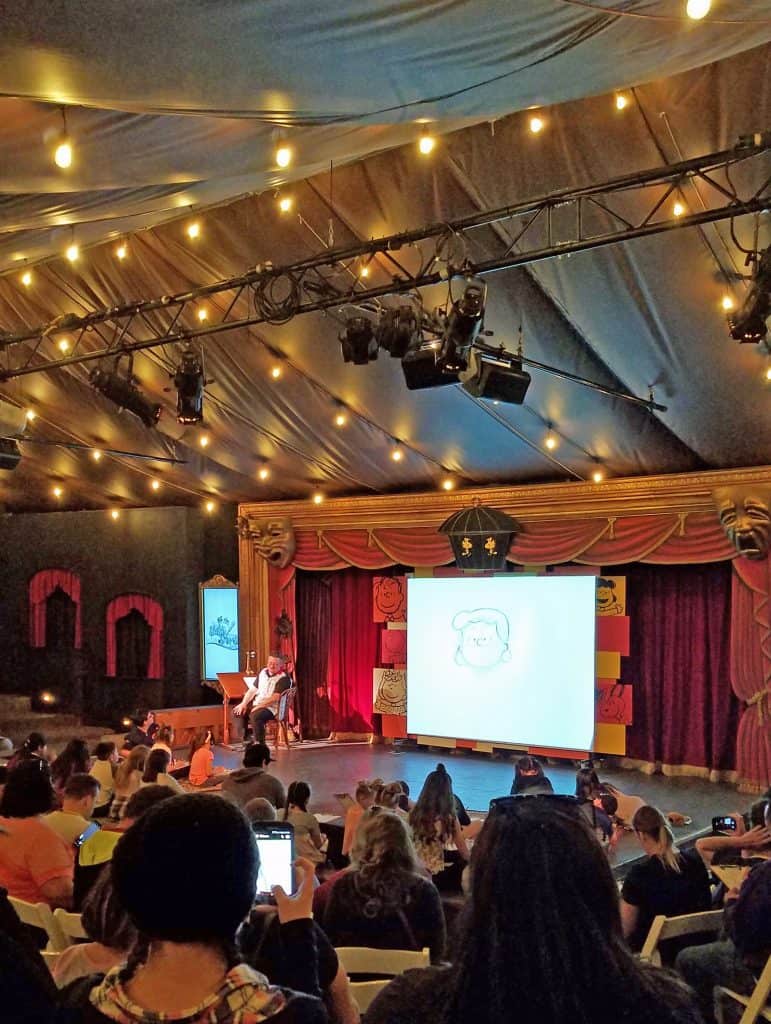 During the session we attended, I learned to draw Lucy. It was so fun! Given that I had a boysenberry soft serve in my left-hand, I think I didn't do half-bad. I love to draw and it was fun making such an iconic character come to life.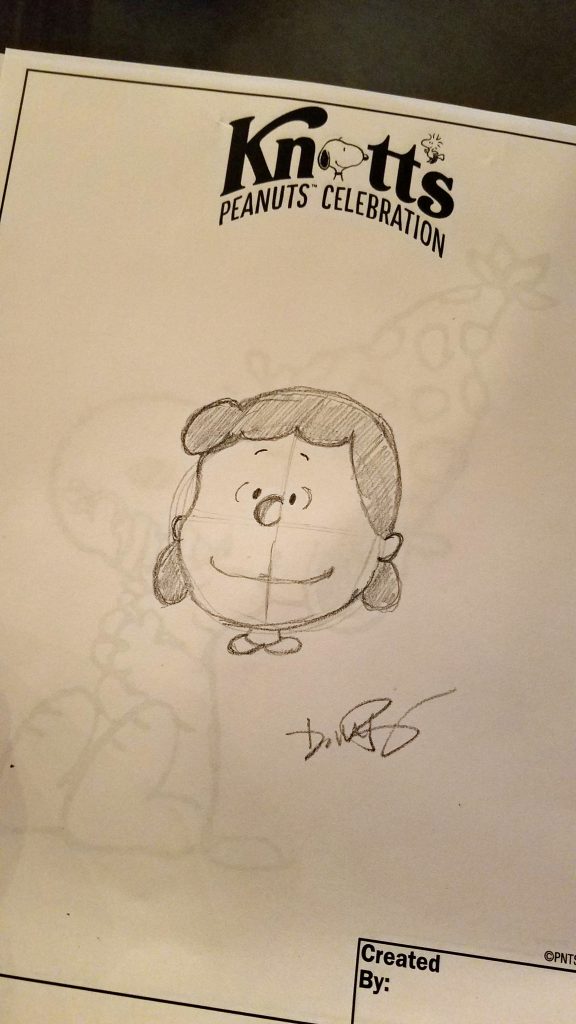 There's also a Charles Schulz museum over in the Calico Town Hall, full of digital screens showing his work and posters with fun Peanuts trivia available. You also have to see Snoopy's doghouse!

Whatever you do all day, don't miss out on the Peanuts-inspired foods. They are all over the park and they are almost too cute to eat…except they taste fantastic so you have to eat them. Who knew food would look so good with Charlie Brown's shirt pattern and colors?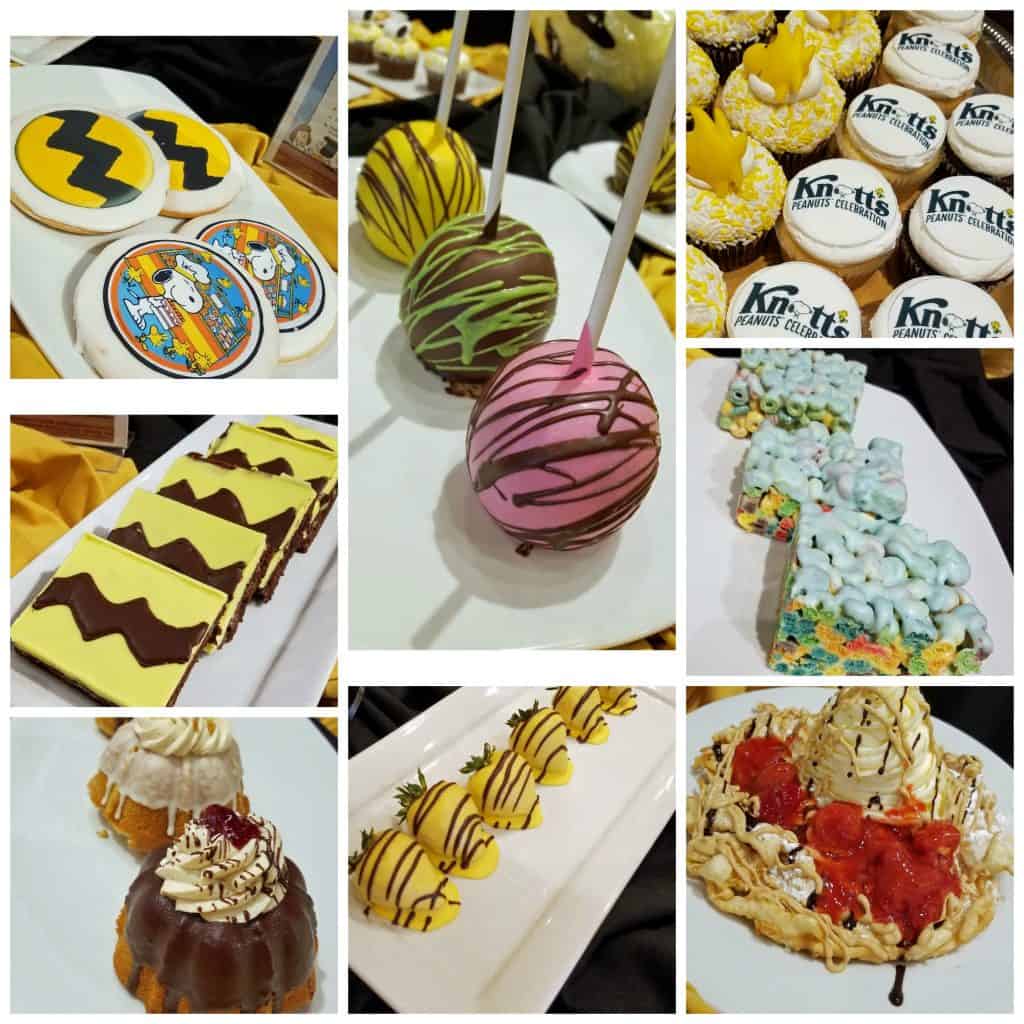 On the way out, stop off in the gift shops. The Peanuts gear abounds, and you can find a little of everything in your favorite character. (And I was SO excited to see that there's a nice Marvel corner in Virginia's Gift Shop! They had Loki and Thor mini-backpacks, but my favorite was the big Juicy grey Thor bag, which is now in my possession thanks to the husband.)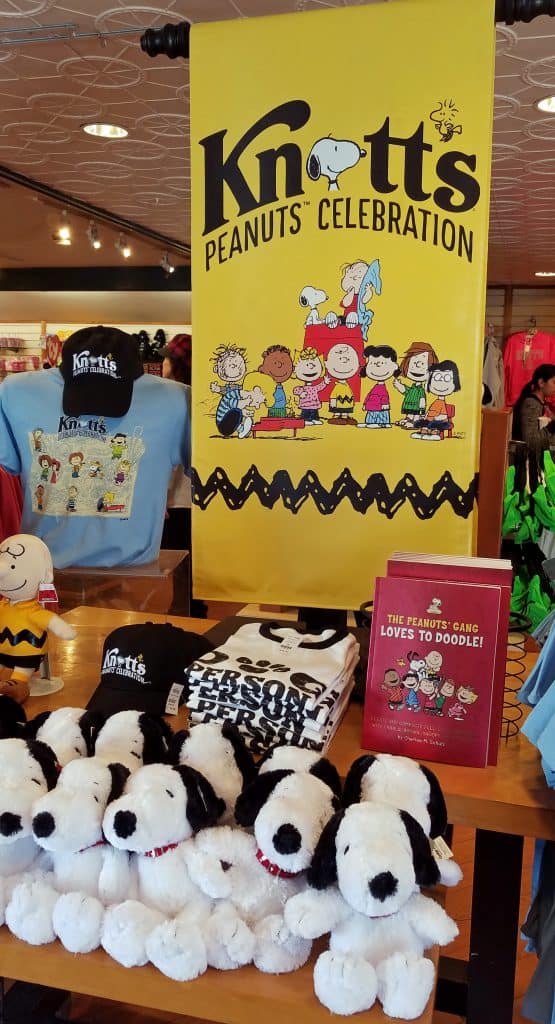 Knott's Berry Farm seasonal passes are affordable, coming in at $94, or six payments of $15.66. Add in Soak City for another $19 and both passes offer discounts at food and purchases in the parks.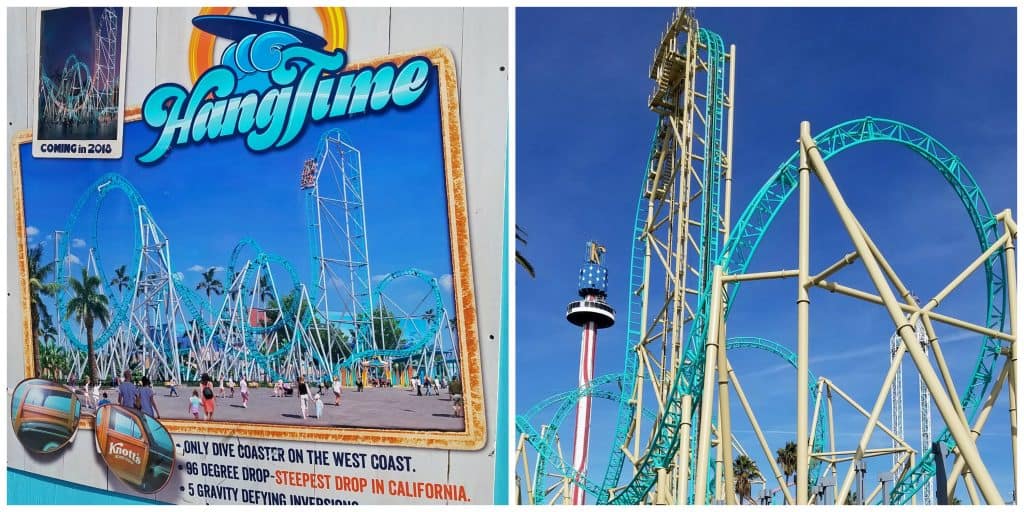 There's been some recent changes in the park, with a new Boardwalk BBQ over where the Boomerang ride was, and the newest scary but OH SO cool-looking HangTime Rollercoaster, which is due to open later this year. There is also the Knott's Berry Farm Hotel available to make your stay even more convenient, located just south of Knott's, also off of Beach Blvd. and easily accessible from the 91 and 22 freeways.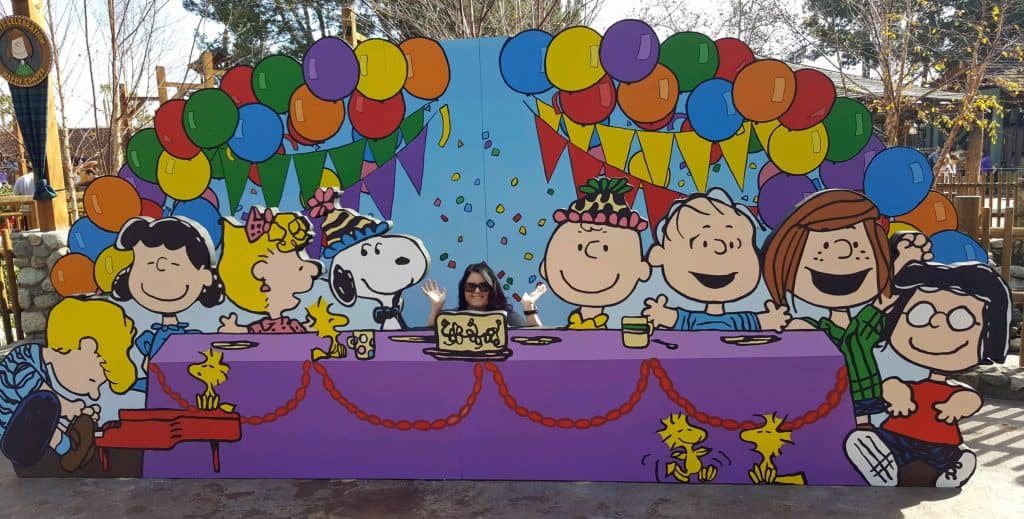 Head on over to Knott's before February 25 so you can celebrate with your favorite Peanuts characters — let's get that party started!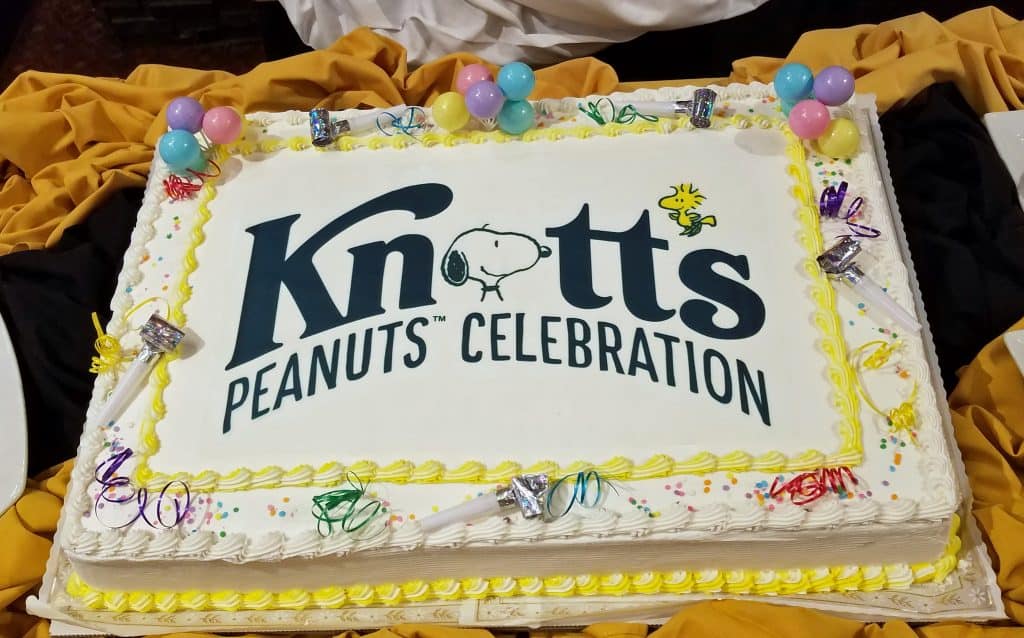 And in case you're on the fence, here's that boysenberry soft serve ice cream cone. YUM.