Earlier this year, I got a new RA diagnosis. Getting relief is a work-in-progress. Meds are trial and error. They're expensive and have side effects. During the whole process, I still need to get exercise. I want to stay fit yet when you can barely walk up the stairs some days, it's a real challenge. Then I heard from Cubii and I readily agreed to give it a try. If you find getting exercise is difficult some days, keep reading for my Cubii review and my thoughts on this new approaching to working out.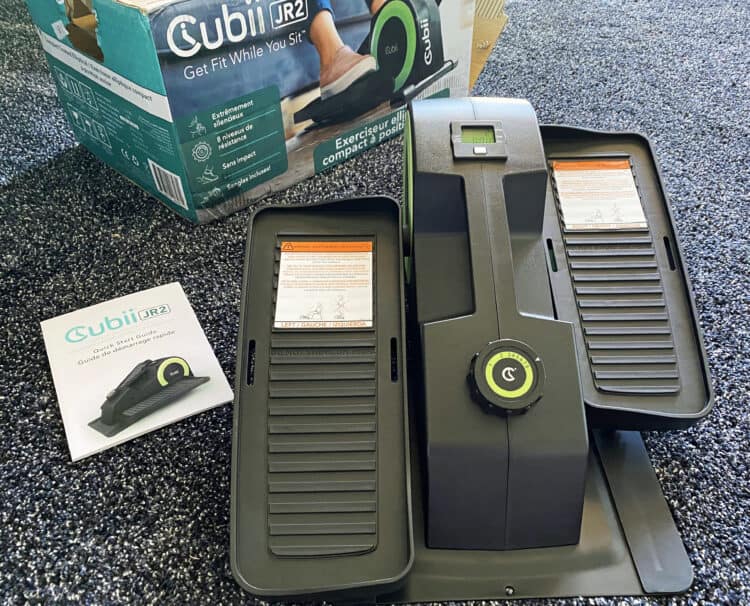 First, thanks to Cubii for sending me a new Cubii JR2 machine. I hadn't heard of it before but it filled a need and I'm finding it's the perfect fit, particularly at this time in my life.
What is a Cubii? Its catchphrase on the box is "Get fit while you sit." It's basically an under-desk elliptical machine. You adjust your chair for optimal comfort and start pedaling. It's that easy.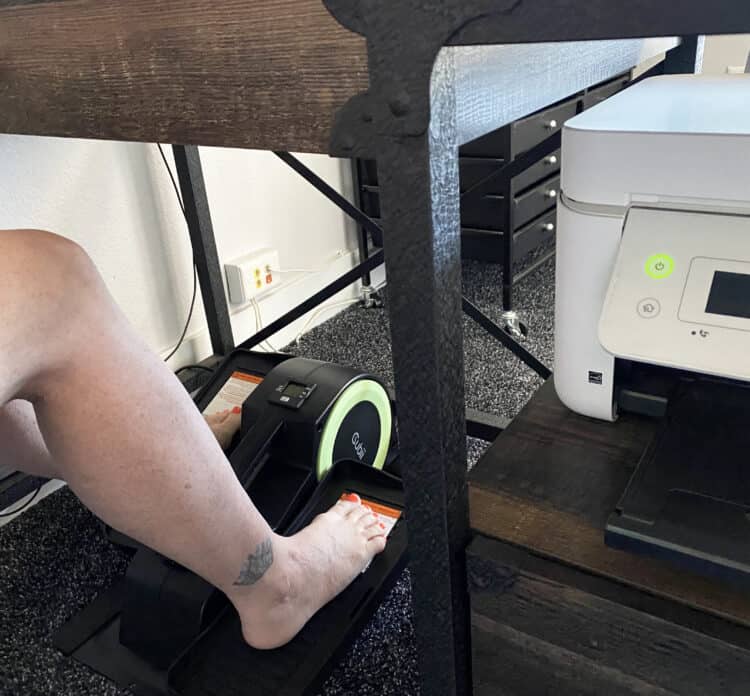 Sitting while exercising sounds counterintuitive. Even lazy. But I assure you it's not. The Cubii JR2 has eight levels of resistance, so the workout you get is all on you. Pedal faster, choose a higher level of resistance, go longer. The LCD screen tells you how long you've been pedaling, your stride count, how many calories you've burned, and how many miles you've gone, making it easy to stay motivated as you go and to track your efforts.
The box is all-inclusive, so you don't need anything extra. It even includes a screwdriver for assembly, which is very easy; it's just four screws to attach the two pedals.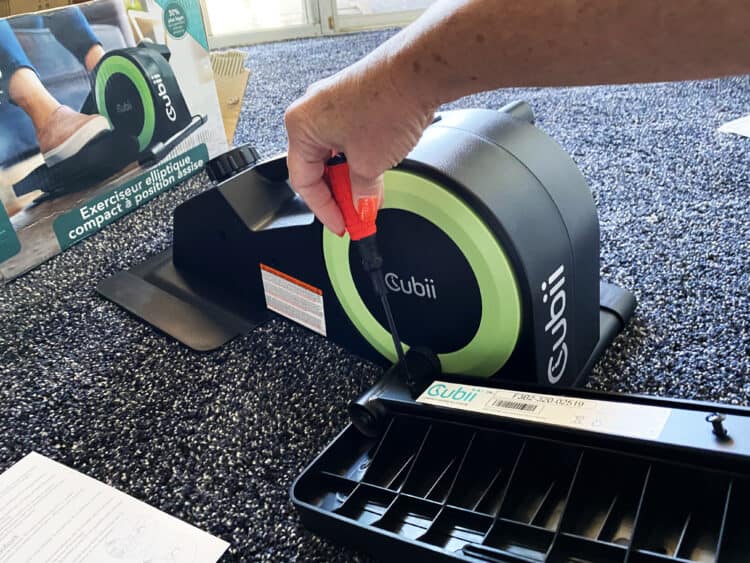 Also included are foot straps, which are optional, and a ring that attaches to the unit to keep your chair stable if it has wheels. (You just roll one wheel into the circle and you're not going anywhere.)
It's lightweight, I can easily pick it up with its built-in sturdy handle and move from my workout room to my office…wherever it may be that day. There's an available mat to protect your carpet, but I've had mine sitting on medium-height new pile carpet with extra-thick padding and seen no indentations. (It may be our carpet, but it also may be that the machine isn't heavy enough.)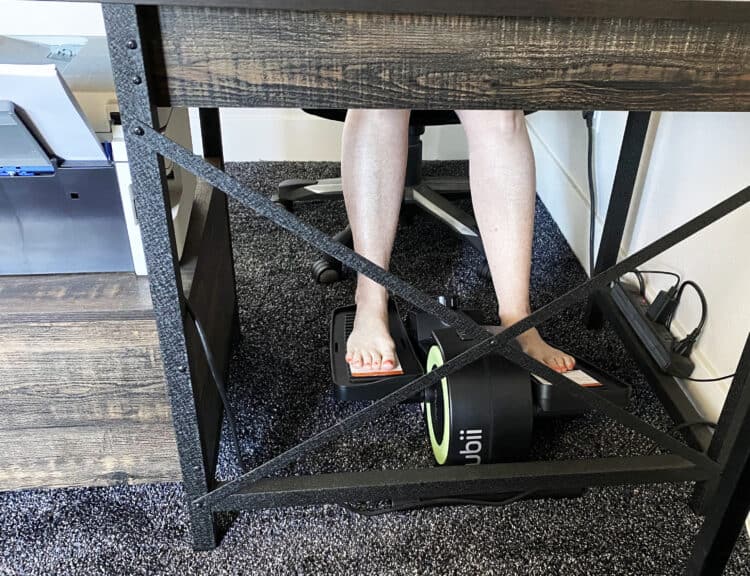 This particular Cubii model runs $289 retail. Is it worth it? I'd give it a yes. It allows for people with health issues to get exercise they may not otherwise. It also gives you a chance to keep moving while you're sitting long hours at a desk job. While it doesn't give you an upper-body workout, it does activate 50% of your muscle groups and increases energy expenditure 5x over standing. That alone is a good thing.
The elephant in the room: is it REALLY a workout? I mean, you're sitting, how much can it be?
A lot. Far more than you think. Crank up that resistance and pedal faster, and those calories are going to rack up on the LCD screen. You'll feel it the next day if you're not a regular exerciser. It got my heart moving after a few minutes, and I worked out fairly regularly prior to my RA diagnosis. (And when I'm not in an active flare and my meds are working, I still work out.)
The Cubii solves the problem of no time, because you can do it while working or even watching TV. (Just push the unit back and forth depending on your seated incline.) It removes that excuse, and with your doctor's permission, it can be a way to get in some activity if you're unable to run or even walk at a normal pace. It also allows for spontaneity! I usually have shoes on when I use it, but when I'm not going anywhere all day, I don't always keep shoes on. I still get a great workout without foot pain.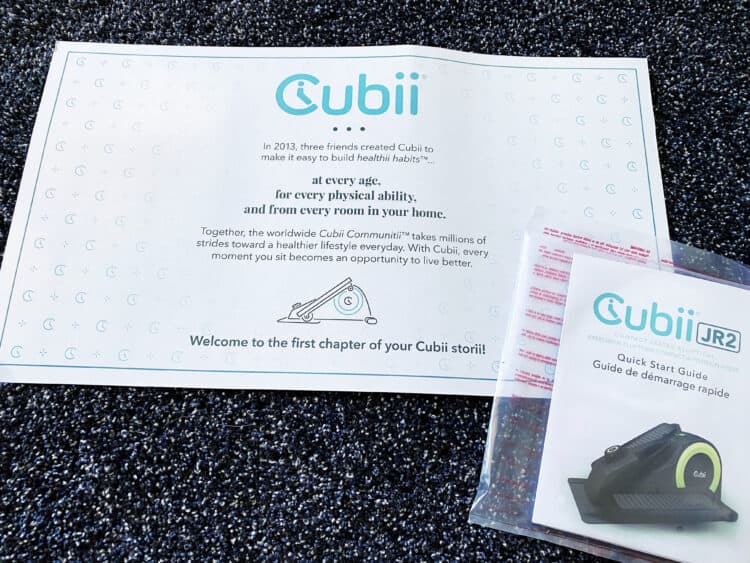 And, no, it's not just for people of a certain age range. People of all ages can benefit from a Cubii. It's important that my Cubii review address that question, because it's doing it a disservice to consider it just for a specific group of people, when it's really a good addition to any home office or gym.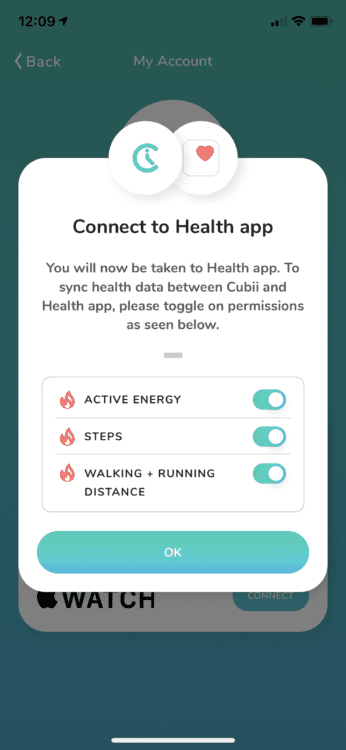 Then there's the Cubii app. Create a free account, sync it to your phone's health app and/or Apple Watch or Fitbit and add in each of the workouts you do. Join challenges for motivations or become a member of various groups, where you can try to be #1 on the list and compete against others with the same model of Cubii.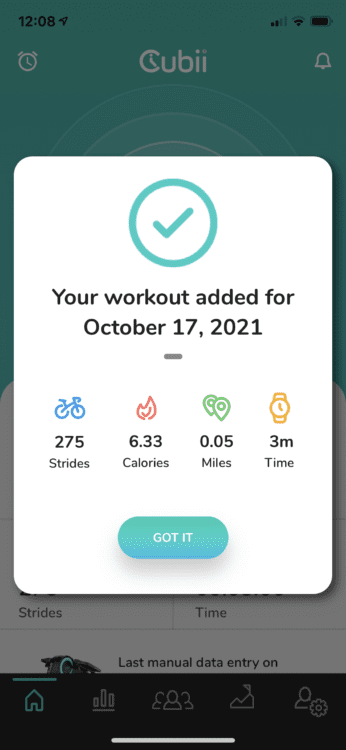 If you really want a challenge, there's a Cubii Studio+ subscription plan available for $7.99 per month or $74.99 per year. This gives you unlimited video workouts, some which combine yoga and other types of activity. (I don't subscribe to this yet so I can't speak to its effectiveness or fun, but it looked like a great option!)
My Cubii is currently under my desk. I sit in a lot of Zoom events, where I'm unable to leave my desk for the duration. I plan on using the Cubii JR2 during these calls, putting that elliptical to use when I'd otherwise be sitting, complaining later about being stiff…and stiffness is already a problem with RA, so if I can't get up with my Apple Watch says it's time to stand, I can at least be getting in movement while sitting…and burning calories. Win-win!
My RA most affects my knees and hips, which means I often have joints that are too painful to watch and cause a lot of pain while weight-bearing. I can usually still ride my stationary bike, but sometimes even getting up into the seat and getting the pedals set can be uncomfortable. RA is unpredictable, expensive and strikes people of all ages. Some flares make it hard for me to walk up flights of steps, and my office and bedroom are upstairs. Less stiffness means easier mobility on those days, as I often wake up with stiff joints but as they warm up, the stiffness goes away. I do everything I can to prevent it from returning.
My RA is not your RA or anyone else's, so what works for me may work for no one else, but it's important to find what DOES work for you…and using the Cubii is one of those things. Heating pads, Ibuprofen, a hot bath and enough rest are also regulars in my daily life, along with frequent lab tests and doctor's appointments. It's a tough disorder to navigate on a good day, but if you go off meds or overdo it, it can be hard to get back to where you were before. (And let's not even talk about what it's like to manage when you don't have healthcare.)
I hope this Cubii review helps you to get a feel for this option for staying active. If you know of others with health disorders or packed schedules, send them this blog post. (No, I don't get any kickbacks for sales — I just feel like it's a legit option for many people.) Give it a shot if you can, even if you hide it under your desk and tell no one that you're secretly burning off last night's ice cream while you pedal your way through a meeting.