As a running training for a 10k, I get sore. I get tired. I get bruised and I get chafed. If you're a runner, you know what I mean. You push it too much and muscles hurt. You wear yourself out. You run into things and your thighs rub together. Your feet get blistered and if your stance is off, your upper arms may even rub on your rib cage.
It's so glamorous.
What IS glamorous is crossing the finish line, no matter what your time was. No matter what your PR was or is and no matter what you look like. Pushing yourself and making it to the end is a big deal and something to be celebrated.
It's just hard to do that if you can't walk or you're rashy and miserable.
That's where the two below fitness products come in. They are both easy to find, affordable and will make your running less painful. I was provided complimentary samples of each product, but as you know, I'm honest when I share my feelings on products, services, or just about anything! (And the photos are my own, too.)
For before your run, I recommend Body Glide Original Anti-Chafe.It fits easily in your bag or purse and you can apply it to the parts of your body that chafe, right before the race, quickly and easily. And most importantly, it's not messy. I can apply it to my inner thighs, in less than 20 seconds, and no more uncomfortable chafing while I run. (Keep in mind, the most I run is 6 miles right now so I can't speak to its efficacy on longer runs, but I'm going to bet that it still works.)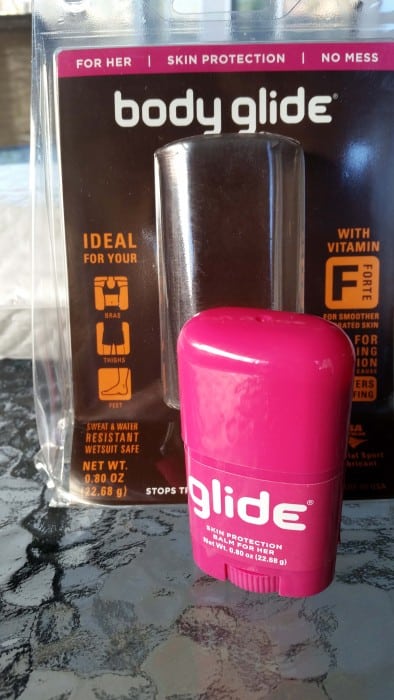 Body Glide looks like a little bottle of deodorant. (It reminds me of Secret, my brand of choice.) It goes on easy and it doesn't feel greasy or oozy or anything else you don't want while you're running. It contains no oils, no petroleums, no animal products and prevents the friction that any athlete, not just runners, experience with repetitive motion where you have skin-on-skin contact. It's available online as well as Dick's Sporting Goods, Sports Authority and many others nationwide. You can find out more about it at their website. They also offer a For Her option, Foot Glide and Skin Glide. Look at REI for the additional options, too, as they cover pretty much anything you can need to prevent fiction and skin rub pain, along with many other fitness products. I'm so glad to have found this! I purchased a pair of shorts not long ago that I thought would be ideal for running; I'd not gone half a mile before I had my first experience with chafing. I turned back around, since I was running in my 'hood on a trail, and grabbed the Body Glide. Problem solved! (And I won't buy that type of shorts again!)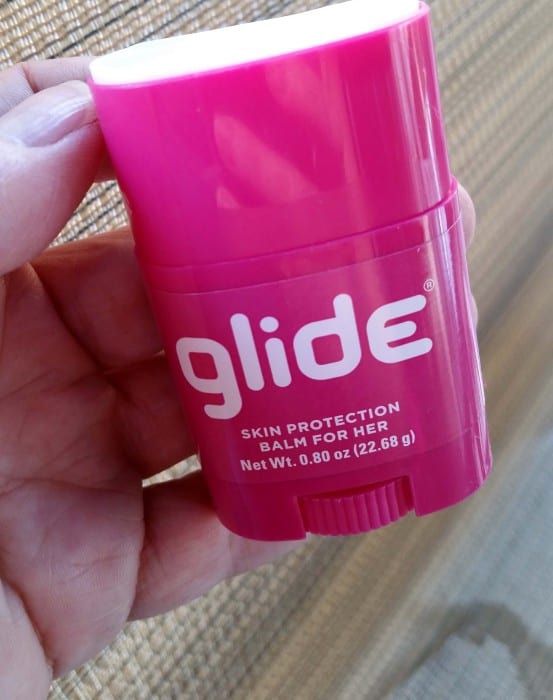 My other latest fave product is the Arctic Ease Wrap. Arctic Ease is an instant cold wrap product that will help provide relief from pain and swelling on the fly. It's fast, easy to use and the thing I liked the most is that you can customize the size of it that you need. As you can see in my picture below, the wrap comes in a roll in a re-sealable bottle. (The label provides directions on how to keep the remainder of the product functionally moist until you need it, in between uses.) You literally cut what you need (or use the whole roll), apply gentle pressure for 2-3 as you lay it where it needs to go, so it will stick, and let go. You can then leave it on for 2-3 hours. Genius, right?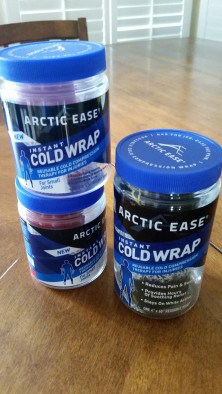 I've used a lot of options to apply cold to an injury or sore spot, but mostly they don't last that long or they drip and are messy. Arctic Ease is suitable for minor aches, sprains, repetitive motion injuries (think carpal tunnel, you bloggers and writers out there!), arthritis, bruises and muscle cramps and they offer cryotherapy as well as compression.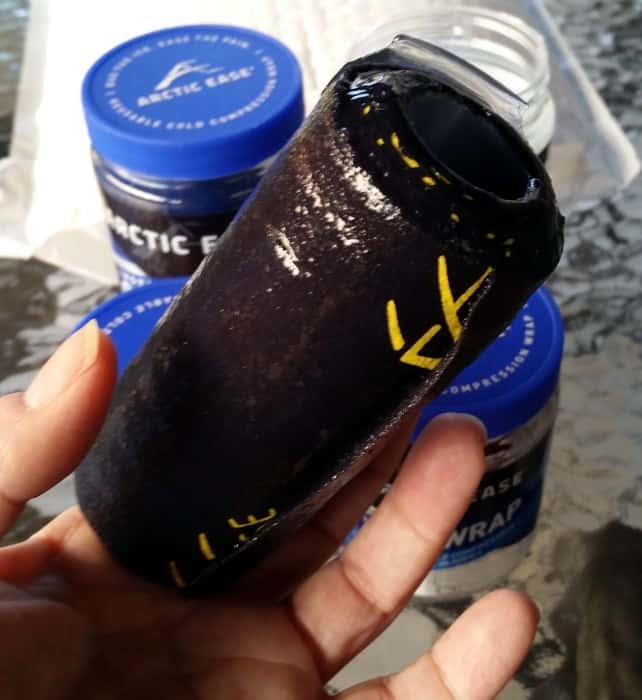 Arctic Ease is a blend of cotton and lycra, with a proprietary gel coating comprised of 6 core ingredients, and they are reusable up to five times per wrap. I love that I don't have to keep buying new ones and they were light and comfortable when I applied them to my neck and leg, after over-use or twisting during a run. I also find I tend to turn my neck a lot when I'm sitting, looking at dual laptop screens, and an Arctic Ease helped as I could use it while still working.  Available at CVS, Vitamin Shoppe and online at their website, they run between $9.99 and $14.99 and I found them well worth it!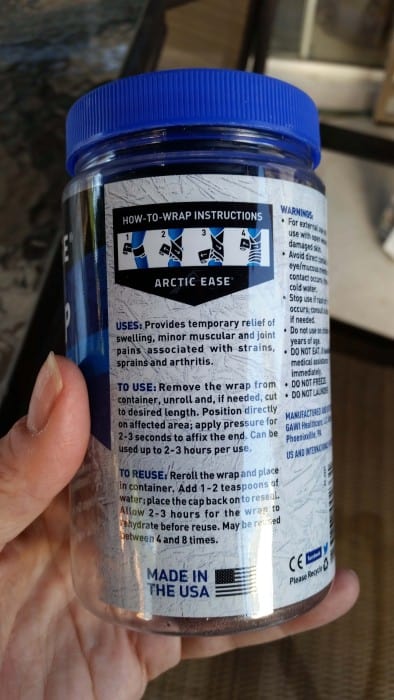 I like to run. Well, there are days I still really want that "I Hate Running!" t-shirt — and may have to buy it some day — but I like the feeling I get from running. It helps me lose weight, burn calories, keep my blood pressure down and just feel like I got a good workout. And I sleep better, a huge bonus. I just don't like some of the side-effects. Maybe I'm not used to them yet, because I know that runners have been dealing with these same issues for years, but fitness products like these two things do make it a little easier.
This morning, I only did 3.55 miles. It was a good run, but not nearly enough to help burn off the zillions of calories I consumed on Valentine's Day. Unbuttered movie popcorn (and diet soda, a rare splurge) at lunch, a dulce de leche crepe after, then a full meal of huge crab legs, bacon-wrapped scallops, and naan with jalapeno hummus…as well as a mix of peach margaritas, a mint mojito and riesling. Oink. (And our wonderful neighbor brought us over some pork belly and pancetta mac and cheese. O M G….so good.) We had a wonderful Valentine's day and I'll be running daily this week to make up for it, but it's so worth it! Hope you all had a happy Valentine's day, too!