The internet and media channels are abuzz anymore with stories about how to parent our children better and how we need to teach our children about proper behavior. Gender equality, gender neutrality, letting our kids be whoever they want, giving boys dolls and girls cars…you can't spend much time in any parenting realm online without running into it, but I've noticed one double-standard still exists and as the parent of both girls and boys, it sort of bugs me.
Why is it that being a Daddy's girl is okay but Mama's boy isn't?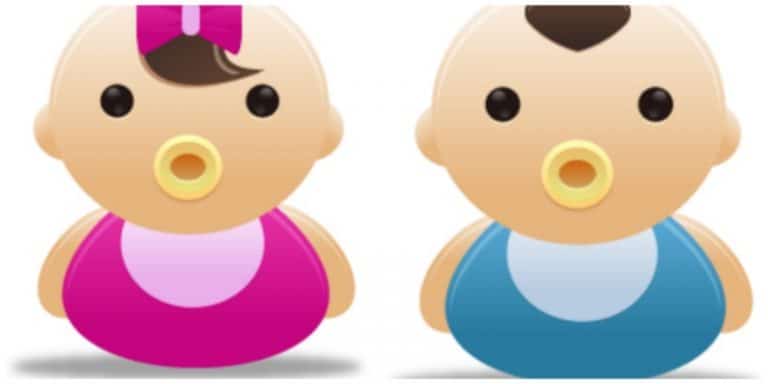 Being a daddy's girl is seen as being spoiled by dad, but being a mama's boy is meant to be negative.
There's no term for a "mama's girl" or "daddy's boy," so what's a mom of boys to do if we can't have a special name for a close relationship with our son? There's absolutely nothing wrong with a girl being close with dad, so there should be nothing wrong with a boy being close with mom, right?
The negativity disturbs me. In a world where we bend over backwards to accommodate all types of relationships and we fight against anything that prohibits people from being who they want to be, this is a glaring contradiction.
If there's not a better term for a mom and son who are close, we need to get rid of the negative connotation of the term Mama's boy. It is not only sexist but says that moms can't be as close to their sons as a dad can be to their girls. It says that a mom that is close to her son, and vice versa, results in a boy that's less masculine in some way than he "should" be, amongst other things that are even less correct and nice.
I'm apparently not the only one who feels this way. This great CNN article goes further in-depth on the topic and is worth a read, whether you have a boy or not, but especially if you have a "mama's boy." Want to know why being a Daddy's girl is a good thing? Here's another good read.
Before you toss around either term in conversation, stop and think about what it is that you really mean by it. Society's become a lot more sensitive to terms and expectations, and this is one more that we can work on. In a society where we have a Women's History Month and people say "it's men's day every single day, they don't need a month," we need to think about what this is saying to young men and boys.
There's nothing wrong with having a mama's boy, just like there's nothing wrong with having a daddy's girl. As the parent of both boys and girls, I'm not teaching either of them that they're superior. Girls don't rule the world, and boys don't either beyond the patriarchy that we've fought from decades past. Young men of today aren't the same, and they need to be given that chance. We need to appreciate all types of parental relationships and values, and stop judging people.
Mama's boy. Daddy's girl. They are BOTH okay.