I've always been a voracious reader. Growing up on a farm, we were somewhat isolated from people and other kids, so I spent a lot of time reading. I was that weird kid who read adult mystery novels, in addition to typical kid books like the Chronicles of Narnia. When I picked up any Agatha Christie novel, I was as transported to the world in the book as I was to a magical closet portal. This morning, I got to watch the new Death on the Nile trailer and see movie stills, and I can't wait to see one of my favorite stories come to the big screen.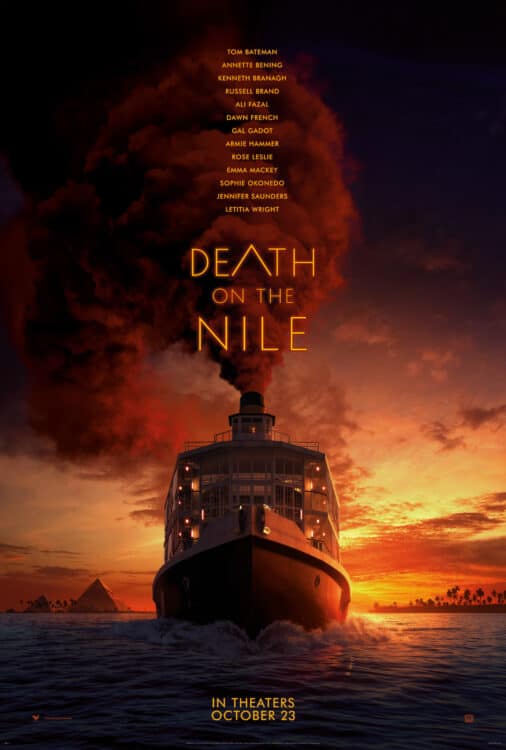 Here's a little more about the movie, directly from Disney and Twentieth Century Studios, followed by the new Death on the Nile trailer.
Belgian sleuth Hercule Poirot's Egyptian vacation aboard a glamorous river steamer turns into a terrifying search for a murderer when a picture-perfect couple's idyllic honeymoon is tragically cut short. Set against an epic landscape of sweeping desert vistas and the majestic Giza pyramids, this tale of unbridled passion and incapacitating jealousy features a cosmopolitan group of impeccably dressed travelers, and enough wicked twists and turns to leave audiences guessing until the final, shocking denouement. "Death on the Nile" reunites the filmmaking team behind 2017's global hit "Murder on the Orient Express," and stars five-time Academy Award® nominee Kenneth Branagh as the iconic detective Hercule Poirot.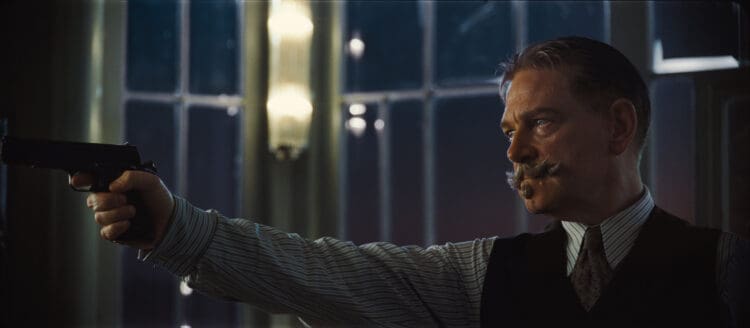 He is joined by an all-star cast of suspects, including: Tom Bateman, four-time Oscar® nominee Annette Bening, Russell Brand, Ali Fazal, Dawn French, Gal Gadot, Armie Hammer, Rose Leslie, Emma Mackey, Sophie Okonedo, Jennifer Saunders and Letitia Wright. "Death on the Nile" is written by Michael Green, adapted from Christie's novel, and is produced by Ridley Scott, Mark Gordon, Simon Kinberg, Kenneth Branagh, Judy Hofflund and Kevin J. Walsh, with Matthew Jenkins, James Prichard and Matthew Prichard serving as executive producers.
I still to this day enjoy a good mystery thriller, and I know it's not going to disappoint. It hits theaters on October 23, 2020, and is going to be just what we need after a long absence in movie theaters. I don't know about you, but I really miss sitting down in one of those fancy recliners, eating and enjoying an appropriate movie-themed beverage while losing myself in a story. I love watching movies at home, too, but after all these months, I will be excited when we can safely go watch a movie. This one is at the top of the list!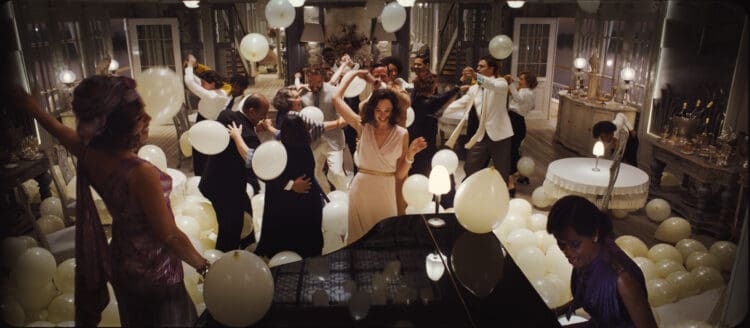 And in case you're wondering, yes, I had little supervision when it came to what I read. I spent a lot of time alone — which may be why I've always enjoyed it still, even during quarantine — and I think my parents let me read because it kept me occupied. (Or out of their hair? I don't know, as a parent of four, I do wonder if it would be more difficult to occupy just one at a time? Kudos, parents of only children or those spaced far apart, like I was!)
Enjoy the trailer and get ready for a story of intrigue, jealous and mystery set on a fancy ship in an exotic area. I can't wait to see it!