Everyone wants to host a sleepover like no other, so the new Netflix movie, Sleepover, is just the thing for some end-of-summer fun! We may not be able to invite friends over right now during quarantine, but you can enjoy the movie as a family, and play these fun sleepover games both during and after the movie.
The new Netflix movie, The Sleepover, starts streaming on August 21, 2020. In this family adventure-comedy, Clancy (Sadie Stanley) and her kid brother Kevin (Maxwell Simkins) discover that their seemingly normal stay-at-home mom Margot (Malin Åkerman) is actually a former high-end thief in the witness protection program. When both their mom and dad (Ken Marino) are kidnapped and forced to pull one last job with an ex-flame of Margot's (Joe Manganiello), the siblings must team up to rescue their parents over the course of one action-packed night that they'll never forget.​
Sounds like fun, right? If you haven't heard of it yet, watch the trailer below, then keep scrolling for the fun sleepover games for free download.
To download and print these four acticities, right click on the image and choose "print," or click "save image as…" and then you can print as you wish later on.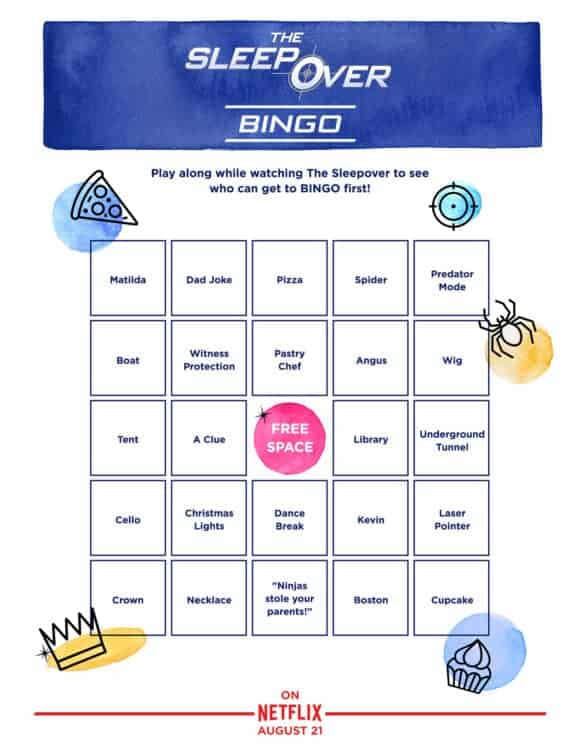 This bingo game is super-simple, and can get the whole family paying close attention to the movie.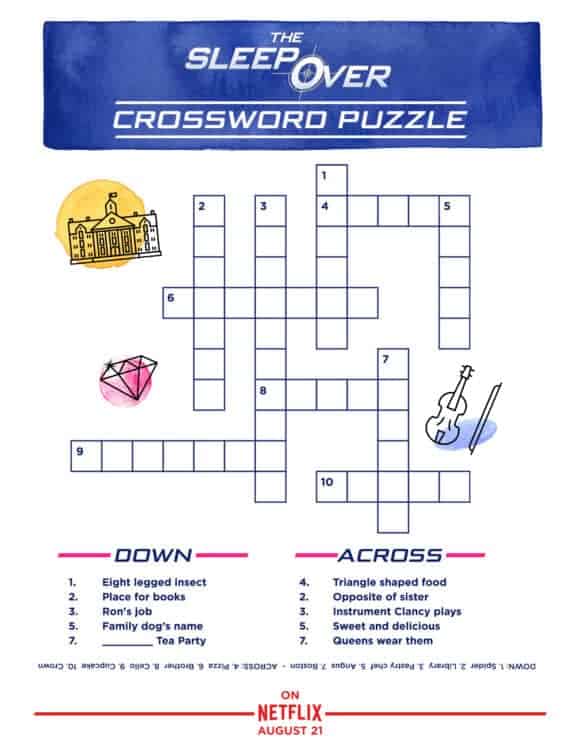 This crossword puzzle can be a timed activity after you finish watching the movie. Give a prize, or the last cookie, to the person who completes it first!
Parents, the below game is a great chance to be a little silly with the kids! Open up and tell them your secrets — it's a wonderful way to open up communication into some topics that you may not have discussed yet. Kids will likely find their parents are WAY cooler than they ever thought!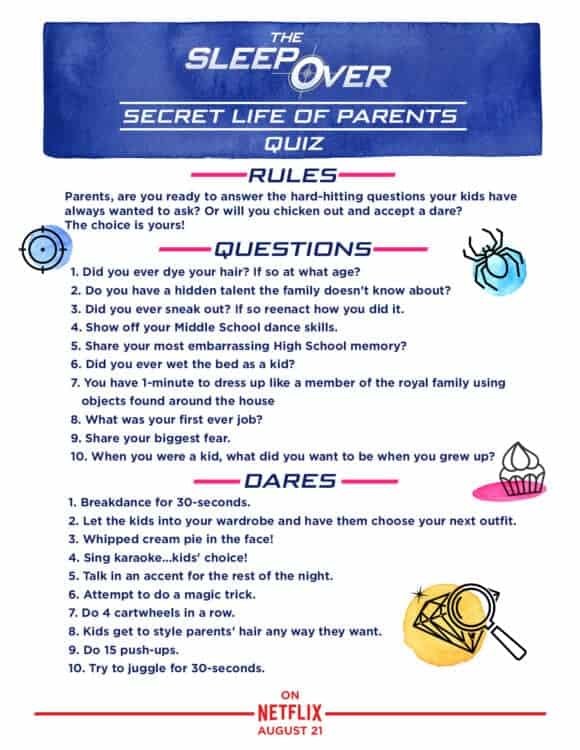 This Ultimate Sleepover To-Do List is something you can do on family movie night, or you can keep it on hand for future parties after quarantine is over and we're safe to host friends at our homes again. It's a good excuse to watch the movie again, get active and make the best blanket/pillow fort in history! Some of my most favorite kid memories are when we'd camp out in our living room!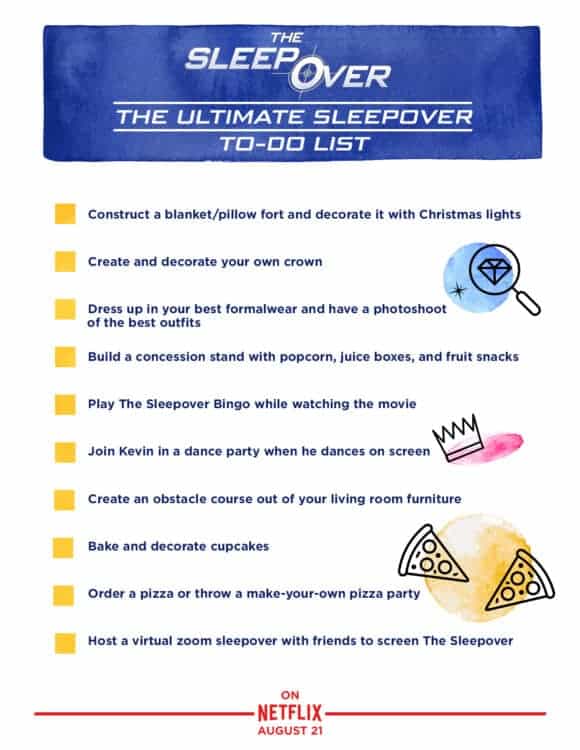 I hope you enjoy these fun sleepover games and that you get a chance soon to watch the movie on Netflix! Let me know what you think!