Last week, we gathered with a bunch of our friends for a Halloween Brunch. Everything was delicious, and with 16 adults and several children in attendance, the menu goal was for fun and a little bit scary. Keep reading to get ideas for finger food for Halloween party snacks!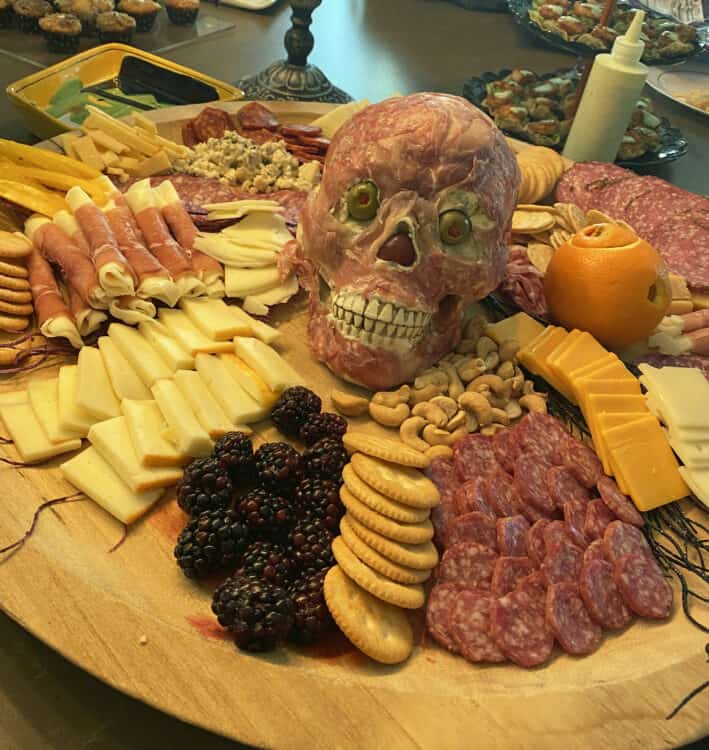 One visit to Smart and Final and I got all needed for our contributions to the party. (And thanks to them for sponsoring this post!) I usually go to the Smart and Final Extra! store in Upland (California) but this time, I was in a bit of a time crunch so I stopped at the Rancho Cucamonga Smart and Final. The selection is a bit less varied, but it's still easy to do a whole grocery shopping trip at once. From fresh fruit to vegetables, deli meats to crackers, shrimp to cheese, it's all there. You can find your local Smart and Final on their website.
Finger Food for Halloween Party Ideas
Finger foods for Halloween party snacks is not only easier to clean, but it's easier to make and it means no one's stuck in the kitchen during the party! Everyone can mingle and if you don't like one thing on a snack tray, there are so many other things to choose from.
You can also make it spooky or creepy or whatever else you aim for. This skull covered in deli meats is actually a store-bought hard skull with cheese as 'glue,' and olives for eyes. (Those teeth are actually part of the skull, but fresh white corn makes great individual teeth!)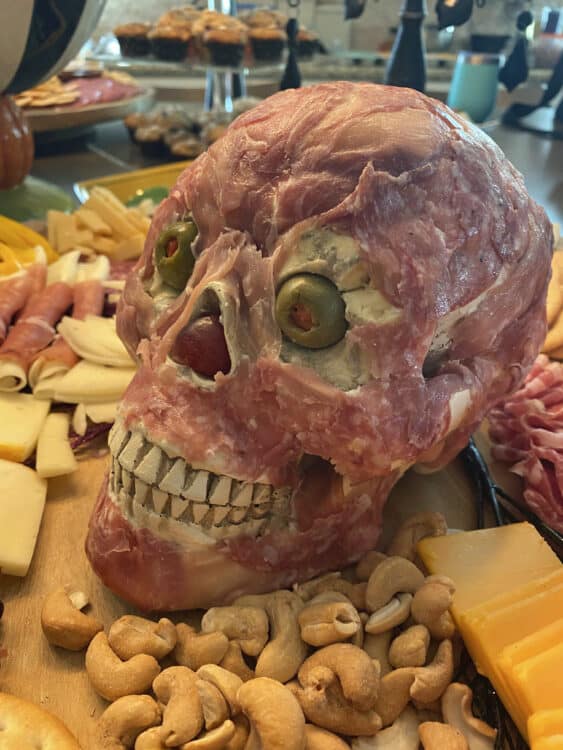 Every tray on the buffet table had its own spooky component. Fruit trays had candy eye balls on top, which is an easy way to add a bit of Halloween flair if the food itself doesn't fit. Every buffet needs fruit!
Cheese pumpkins, plastic spiders…this Halloween Brunch had it all!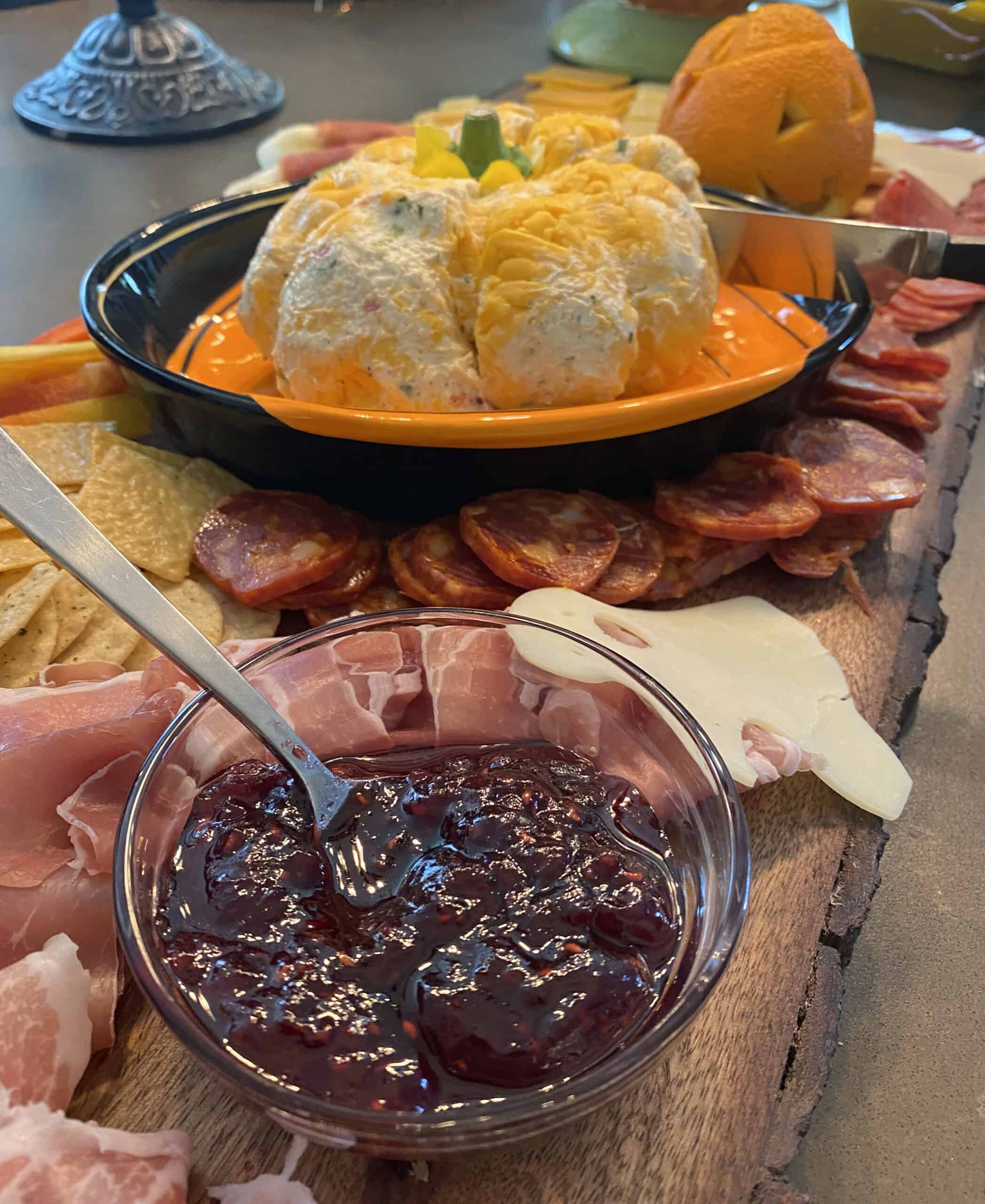 And then there's this little guy. He's normally on my mantle during the Halloween season but he made a great topper for some of the food. Those fresh blueberry muffins were so good!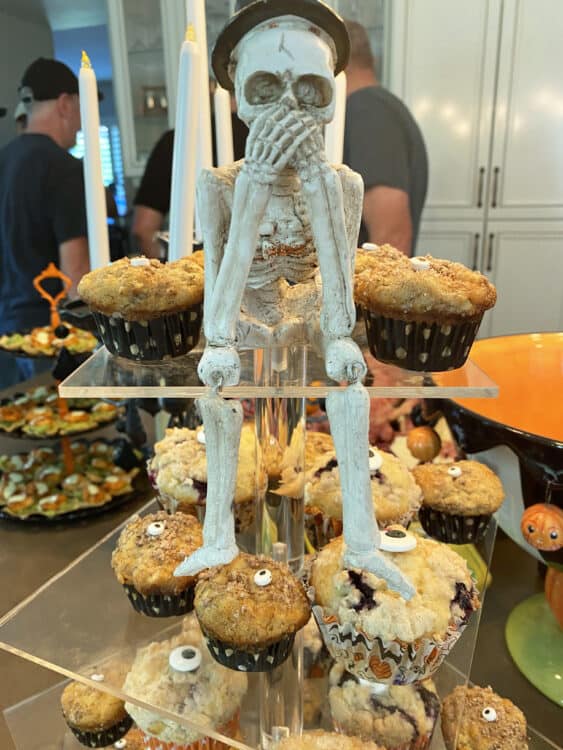 If you haven't shopped at Smart and Final recently, give it a go, whether it's an Extra! or regular location. They currently have a large Halloween candy selection, and they're also selling pumpkins for your Halloween pumpkin carving night! (Ours is a few days before Halloween, we have all the kids with us, and the grandkids, and we play scary music, make Halloween-themed cocktails and something I make in the slow cooker in advance. More recipes to come soon!)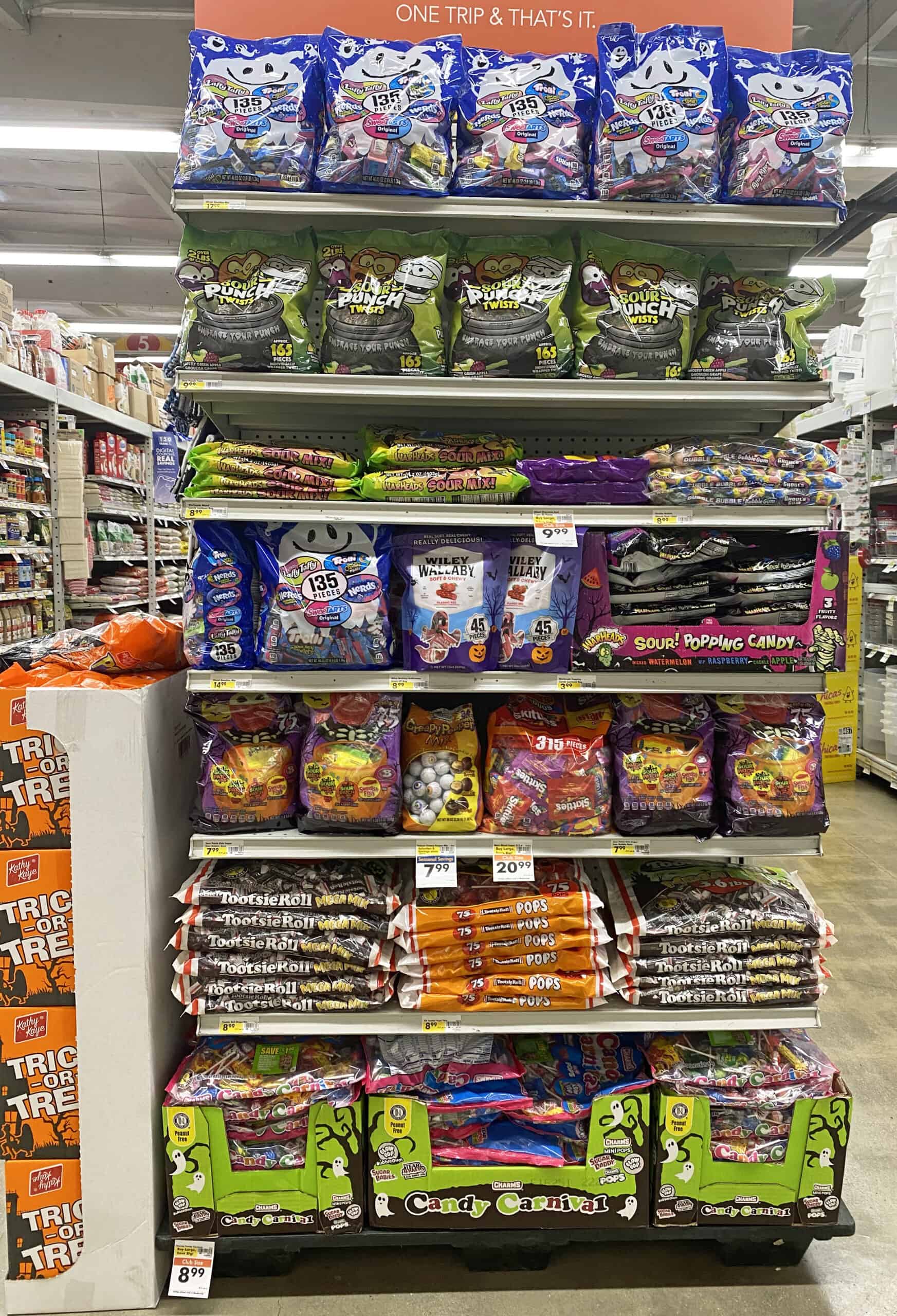 However you celebrate Halloween, I hope our finger food for Halloween party ideas make it easier for you to celebrate without stress and too much time in the kitchen! Be creative, have fun, and intermingle your current Halloween decor piece — big and little — as a part of your tablescape. No need to go out and buy a lot of expensive things you'll only use once a year. Smart and Final also had some party ware, like a big apple dunking bucket, glasses, plates, napkins, candles, etc. I'll be going back next week for the ingredients for my Bloody Sangria. Find that popular recipe here! Happy Halloween!