Follow your heart — such an important message that we want to teach our kids and now with Disney on Ice's latest show, it's even that much easier. Through the eyes of Riley, the young girl from the Disney-Pixar movie "Inside Out," the Disney characters your children know and love share a universal message of following your heart. Snow White, Merida, Anna and Elsa, and an array of princesses, love interests and of course, major Disney characters like Mickey and Minnie Mouse all make appearances throughout the two-hour show.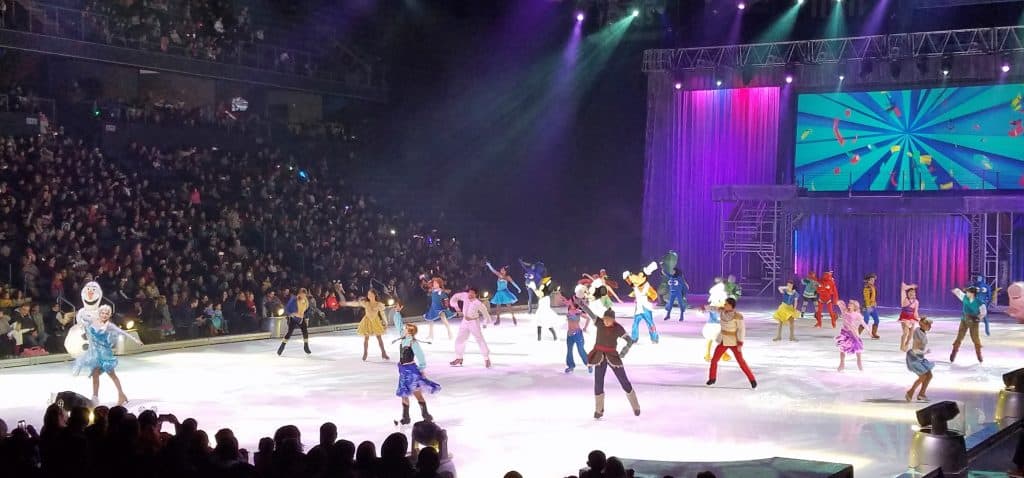 Last year, we attended the Disney on Ice performance, my first time, and I loved it. Seeing it myself was amazing but seeing it through the eyes of two young girls took my enjoyment to a new level. Watching Belle dance alongside Lumiere and Cogsworth to the popular tune, "Be Our Guest," I was already smiling. You can't help it — Disney brings out the child in all of us. Then watch it with young children, waving at Mickey as he skates by and singing at the top of their lungs, and my smile pales in comparison. The pure joy children display with such innocence during this show…you have to see it to know what I mean.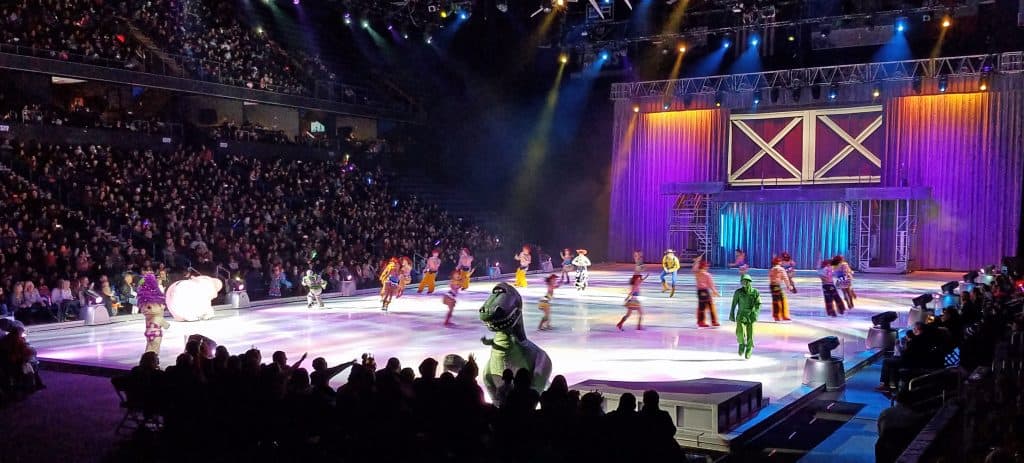 Follow Your Heart is currently playing at the Citizens Business Bank Arena in Ontario, California, which is where we watched it. We were given four free complimentary tickets to attend in exchange for sharing info on the show with you all. (Visit the Disney on Ice Follow Your Dreams website for further information about locations, times and to purchase tickets.) Tickets start at $15 and go up to $150, depending on your seating choices. Seating is available all the way up to stage level, where the characters are within feet of you and may wave at your children, but visibility is good in all areas of the venue. We preferred this year's seats better than last year's; we were a little further away from the ice but we were close to the end of the ice stage this year, instead of alongside it. It made for better photos and an easier view of the entire stage. (Lighting is focused solely on stage and aisles for bathroom/food/exit access, so photos aren't optimal.)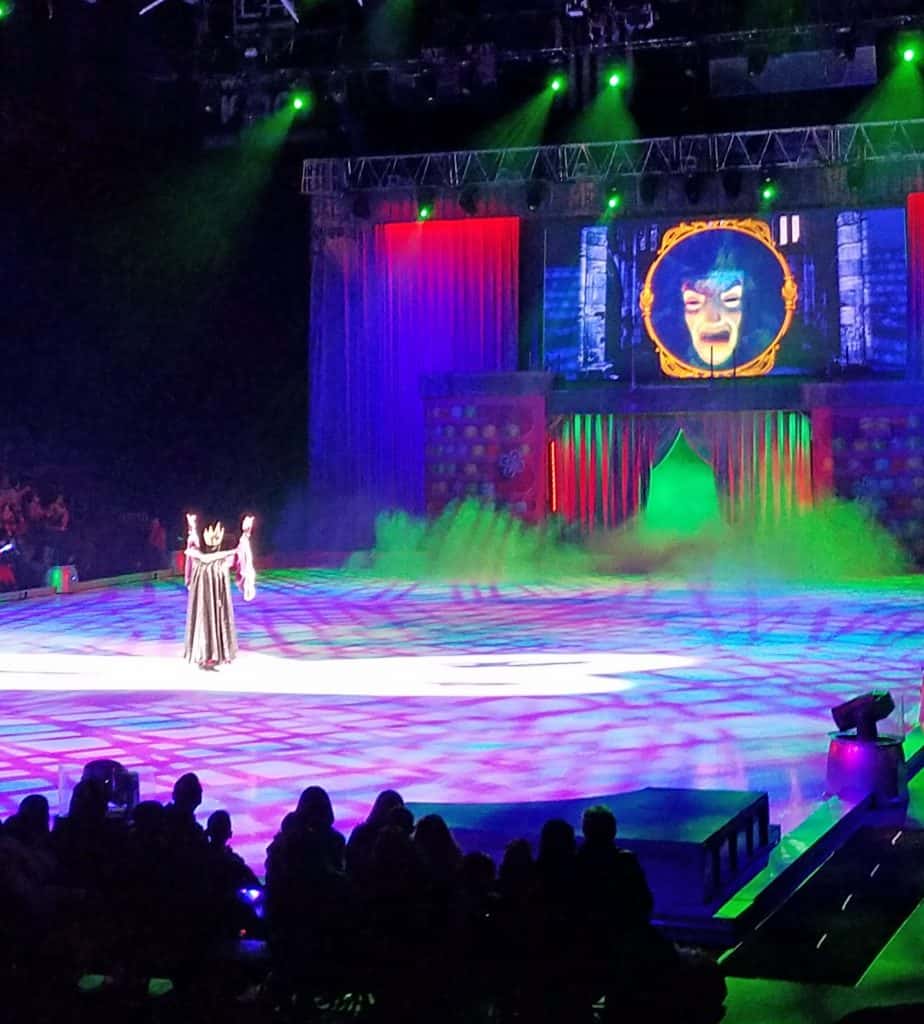 The show runs approximately two hours, with a 15-minute intermission in between two halves. The CBB Arena has a multitude of food and drink options (including adult beverages) and beware, toys and souvenirs are being sold everywhere, so be prepared to hear I WANT <FOOD/TOY> at least four or five times throughout the evening. Lines were not too long though and the souvenirs, like the Dory hat that comes with the purchase of a bag of popcorn or the Dory straw in the lemonade, are pretty cute. The sets are beautiful, detailed and the scenery changes are ongoing. From the inside of Beast's castle to the snowy castle in Frozen to inside of Riley's mind, the lighting and special effects, Disney does indeed do a spectacular job on Follow Your Heart.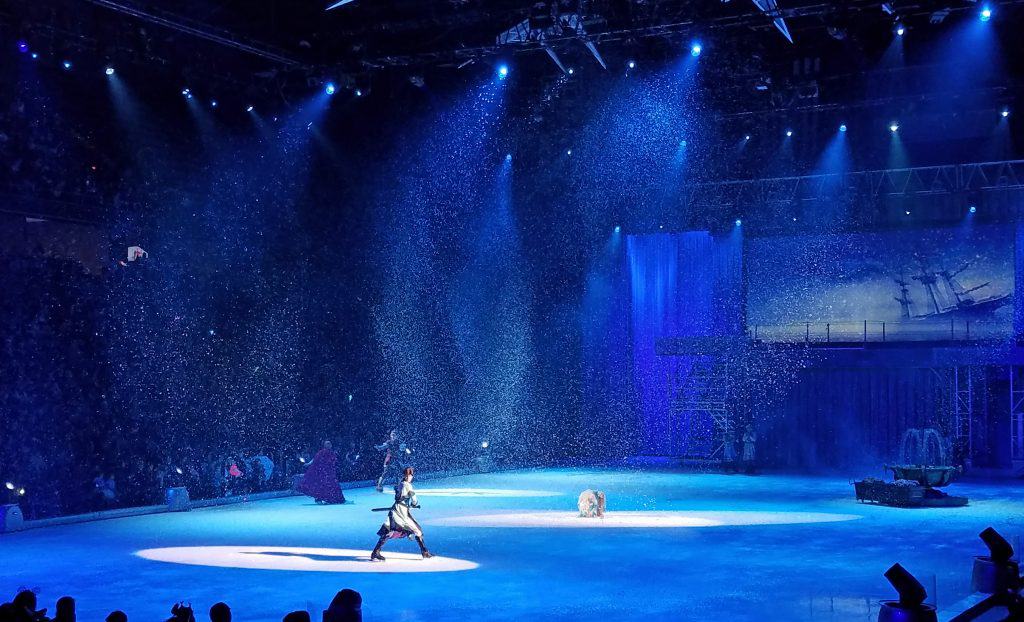 If you love Disney or your children are enamored with any of the princesses or Disney movie characters, follow your heart and you'll enjoy the evening. There are brief moments of darkness and flashes of light, and the Beast does growl, but I'd say it works for children of all ages. The two hours flew by and we thoroughly enjoyed the evening. Grab your tickets now as the show ends at the CBB Arena on January 7!)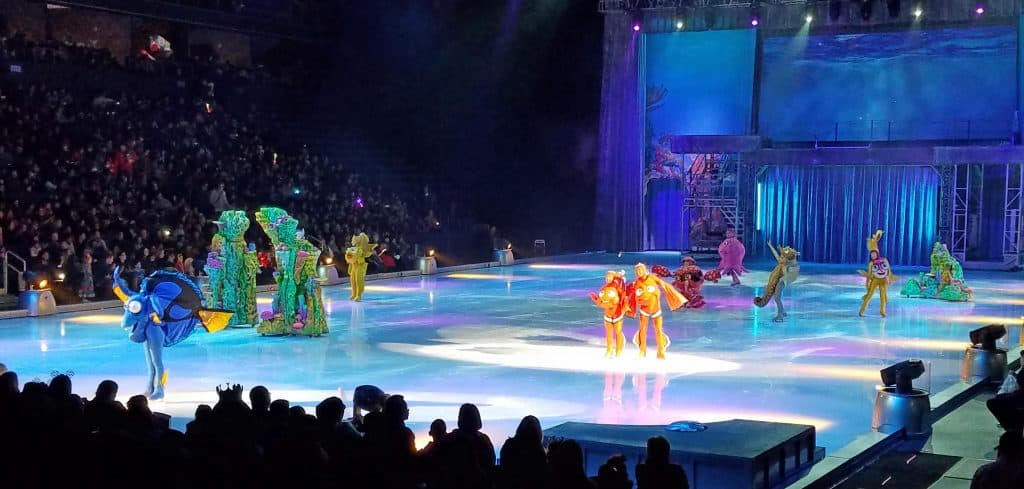 In the meantime, enjoy my brief video of "Let It Go" — and enjoy the singing of my little friend who attended with me. She lit up for this portion of the evening especially and it was so much fun to take her!