Growing up in Orange County, I loved Knott's Berry Farm as a kid. I've written before about the fun I had visiting as a teen, working there for a brief stint and then taking my kids throughout the years. Knott's Berry Farm, located off the 91 and Beach Blvd. in Buena Park, California, is such a fun place to go as a family, since you know that everyone will wind up happy. Scary rides? Check. Good food? Check. Entertainment? Check…and a Knott's Berry Farm season pass is affordable and easy to get!
**Gigasavvy is the contributor for this post; we have been provided complimentary passes for the Camp Spooky event this year.**
With a family our size, it's not always easy to make an event work for everyone, but we always manage it at Knott's. Sometimes we split up, with the kids hitting up the scary rides and the husband and I doing our own thing. Don't tell anyone, but we usually end up at the boysenberry funnel cake line. Don't judge, once you've had it, you'll understand! (And then we'll see you in line.)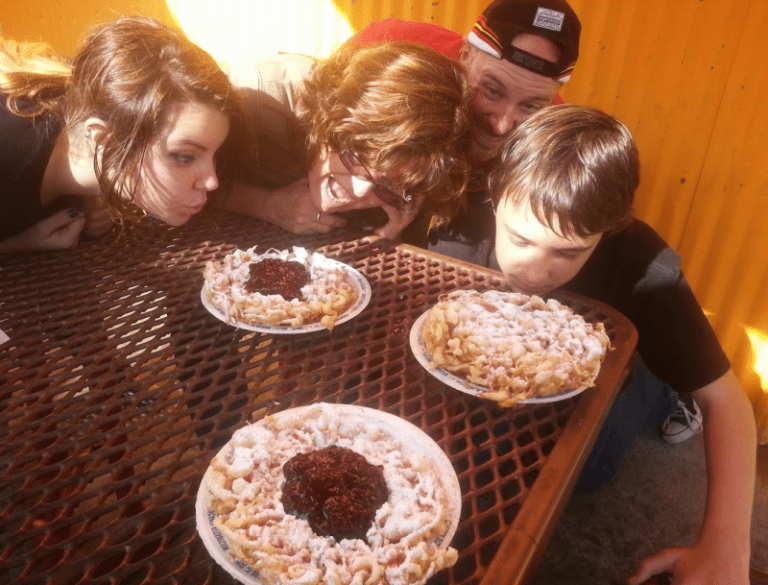 When it gets hot, we hit up the inside entertainment. Want a relaxing ride? There's the train and the stagecoach. No visit is complete for us, no matter the event, without a ride on Xcelerator…and if I'm feeling especially brave, in the front row. Haven't tried it yet? Brave up, it's such an experience to do at least once!
Living in Southern California, we have our pick of things to do yet we repeatedly choose Knott's. Not only is there enough to do to warrant repeat visits, but it's affordable. If you are close enough to be able to go again and again, season passes are the way to go. The passes for 2015 are on sale now, with them costing only $8.50 per month, for 9 months, per pass. (And you can add on Soak City if you want! Even if you only go watersliding and rafting once, you're still saving money!) Add on a meal plan for 9 payments of $11 and then you can visit without worry of extra expenses when there. (And there's also a parking pre-pay option. What more could you ask for?) Read all about buying your passes here!
Having passes means you can spontaneously hop in the car and head on down for a few hours or all day; if you only get to, or want to, ride a few rides, no loss, you're able to spend the amount of time you want and you can head home happy. If you're considering buying them, now is the time – lowest prices of the year right now!
One other bonus? Keep your pass card handy and when you make purchases, flash it to the cashier – there are discounts all over, including additional food purchases. Perfect!
Let me know if you buy a Knott's Berry Farm season pass – we might just see you there! We're visiting the #ScaryFarm event on Saturday night (which just happens to be my birthday) and then we're getting the pleasure of attending Camp Spooky on the following Saturday. We're a Knott's family and making a lot of memories together!