Being a fan of anything Disney leaves a pretty wide berth for me to find things to do and enjoy, so when I was offered complimentary tickets to see Disney on Ice at the Toyota Arena in Ontario next week, it was an immediate yes!
As a mom of four, and now a grammy to two little ones, I've shared my Disney love all throughout their childhood. We had Disney passes as they grew up, and I still go regularly. I also make a point to go see any Disney-related entertainment available, and I've been seeing Disney on Ice for years now. The lights, the sounds, the talent of the ice skaters and dancers — it's incredible!
Each year, Disney on Ice has a different theme. This year, the show at the Toyota Arena is called "Let's Celebrate!" Here's a link to the Disney on Ice website so you can get a heads-up on the Ultimate Guest Checklist. In short though, stay warm and bring your camera! The shows are great for little ones, but also a lot of fun for adults. Tickets are affordable, and on weekends there are usually afternoon shows, perfect for the younger set, so if you're attending as a parent, or as a grandparent, everyone will have a good time.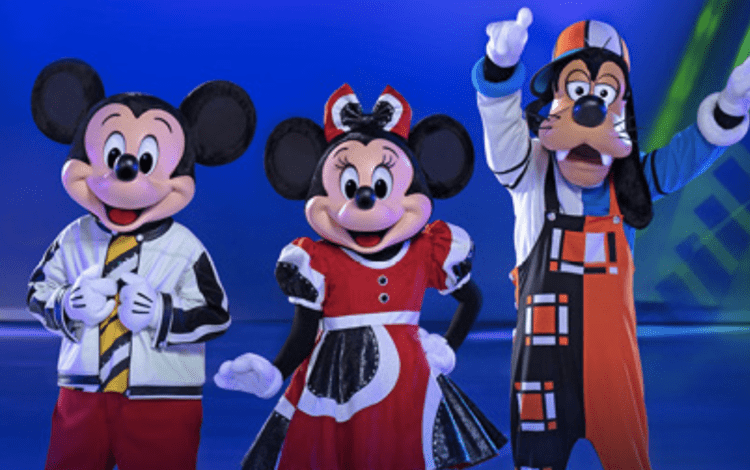 You can add a Disney character experience, and the info's also on the page I shared above. You can get some of the cutest pics while making your children's day even better.
Also, come hungry. The snacks and food available are delicious at Toyota Arena. If you don't want to get up out of your seat and risk missing any of the excitement, vendors walk around frequently selling various things. (And if you're an adult and wish to have an adult beverage, those counters are open inside the main walkway areas of the arena for purchase.)
Are your kids raring to go but they still have to be patient for a week? Check out these free downloadable and printable activity sheets! These include Mickey and Minnie, Miracle, Olaf, a crossword puzzle, Rapunzel and MORE. I'm going to be printing these out to color and do with my granddaughter. She's four and absolutely loves anything Disney but especially Frozen.
You can purchase your ticket online via this link. It will take you to Ticketmaster to complete your purchase. The show takes place at the Toyota Arena from April 20 – 23, but various themes of the show take place all over the United States on different nights, so if you're in San Diego, for example, or another city, you can look at the schedule at the same page.
We'll be there the night of April 20. I'll be sharing on social during and after as well, so you can get an idea of what to expect. You will have a blast, dancing and singing in your seat. I hope you get to go!