I can wrap-up my spoiler-free review of Star Wars: The Rise of Skywalker in one word: epic.
As someone who came into the Star Wars fandom about a decade later than most hardcore fans, I had a lot of catching up to do. It didn't take long though for me to fall in love with the characters and the story line. Knowing that it is now coming to an end though with The Rise of Skywalker is both satisfying and sad, and the movie delivers on both fronts.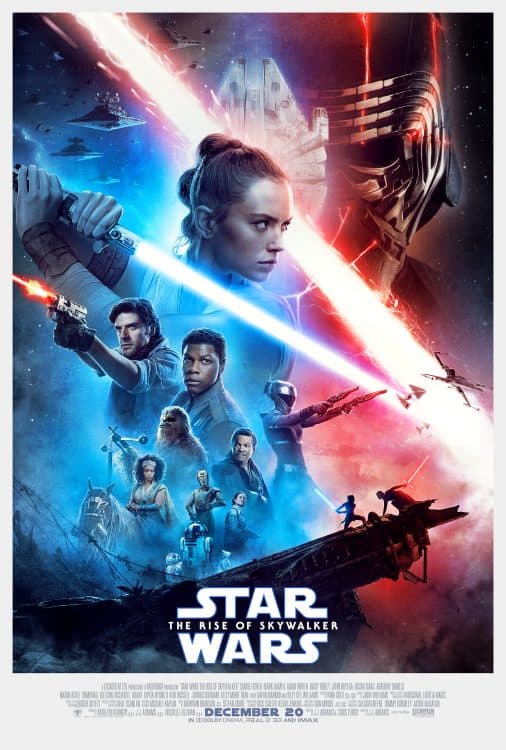 Anyone who has seen a Star Wars movie in the theater can speak to the amazing feeling when the infamous white scrolling text appears on the screen. The cheers begin then quickly fade as moviegoers settle into their seats for the duration, promising themselves they will make it through the entire showing without having to visit the restroom after having stocked up on popcorn, candy and a drink.
Star Wars: The Rise of Skywalker is the end of an era but it will leave you with a lot of feelings. The tying up of loose ends. The full circle of characters. Finding out who really is who, and if dead really is dead. Not unlike Marvel movies, there are plot twists and surprises and more than one scene will leave you gasping.
As we know, the one of a kind Carrie Fisher is no longer with us, yet she appears in the movie several times. The words Ben may, or may not, be uttered several times. And several times, the relationship between Rey and Finn is almost solidified. Or is it?
There's so much I want to say about the movie, but so little I can say without giving anything away. It runs 2 hours and 22 minutes long, including the credits, and you won't want to miss any of it. There is no good bathroom visit time, and it's safe for all ages though it may be too dark for some of the more sensitive younger set.
When you're nine movies into a movie franchise that has changed the cinematic world, there will be expectations for the final saga. There were some concerns about predictability, and some things will be less of a surprise to you. There are, however, a few things you will not expect. The evolution of Rey's character, the shock as she learns where she comes from, and the ideas of how she can save everyone without giving too much of herself…you'll find yourself wondering if she won't turn to the dark side while she's, in reality, concerned that she already has.
You can't watch this movie without hoping for more glimpses of Leia, but they did a fantastic job within their technical capabilities while still allowing it to feel real. When it comes to Kylo Ren, the hope for him to still retain a glimmer of his heritage comes to light and the mother-son bond is put to its ultimate test.
Between familiar faces — Lando Calrissian, for one — returning to the big screen and new faces — such as Keri Russell's "Zuri" — you'll be entertained even if not enthralled in the plot. I for one was enthralled and before I knew it, the movie was ending. Outside of Marvel movies, people usually don't sit through the credits, but when the booming Star Wars music is playing and you know it's the last time, you can't help but stay until the lights go up.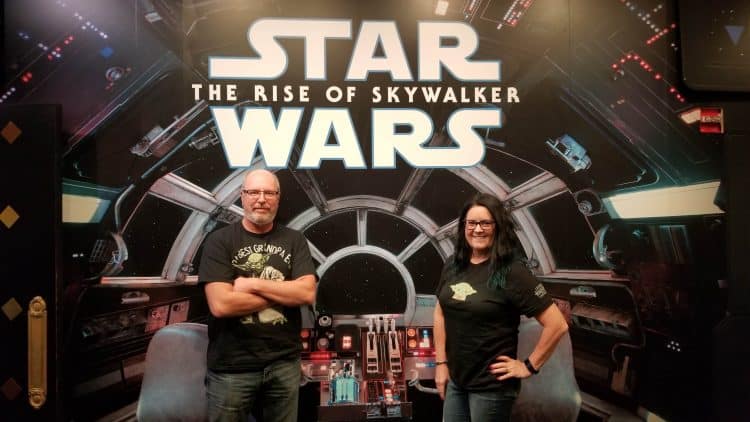 Star Wars: The Rise of Skywalker hits theaters today. Buy your tickets now or risk not getting your first choice of time or seats. And, you'll want to see it before internet news breaks of some of the secrets. It's worth changing your schedule for.