Last week, I attended a screening part for the new Disney Channel version of Freaky Friday and not five minutes in, I found myself dancing and moving in my seat. Ever do that and wonder exactly how long you've been moving around before you realized it? Yeah, it was one of those moments. If you've seen the new Freaky Friday, you know what I mean…but if you haven't? You must watch it!
The new Freaky Friday is a musical! 
As I write this, articles are coming out on the web about how popular the movie was. It pulled in 7.2 million viewers, making it the summer's number one telecast for kids from 6-14! (And who knows how many parents watched it, too? I actually watched it again on Friday night, after getting home from the Radio Disney studios, with my younger daughter.)
Want to see what I mean about the music? Check out this Disney Channel page for some shorts and clips from the movie.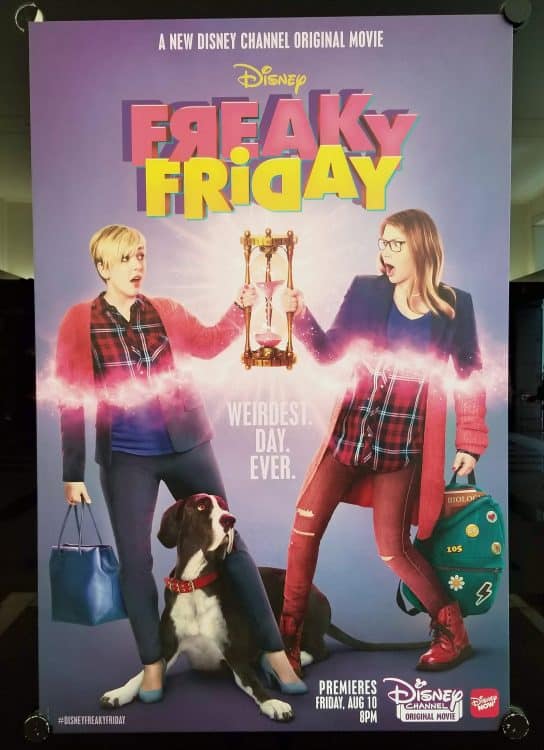 The cast was a stellar list of Disney and Broadway stars, but headlining it was Cozi Zuehlsdorff (from "Dolphin Tale") and Heidi Blickenstaff (Broadway's "The Little Mermaid"). These two are the sweetest, as they popped in to say hello and take photos with us after we watched the movie. So gracious and smiley, it was a treat to meet them!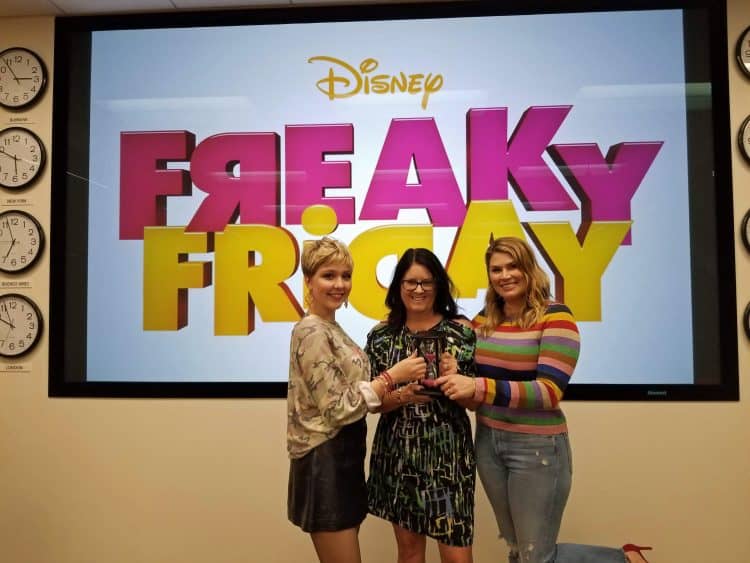 If you've never been to a screening party, it's a lot of fun! We gather, we eat, we drink, we get comfy, and we watch the movie. If we're lucky, some of the cast or production and direction team come in to say hello.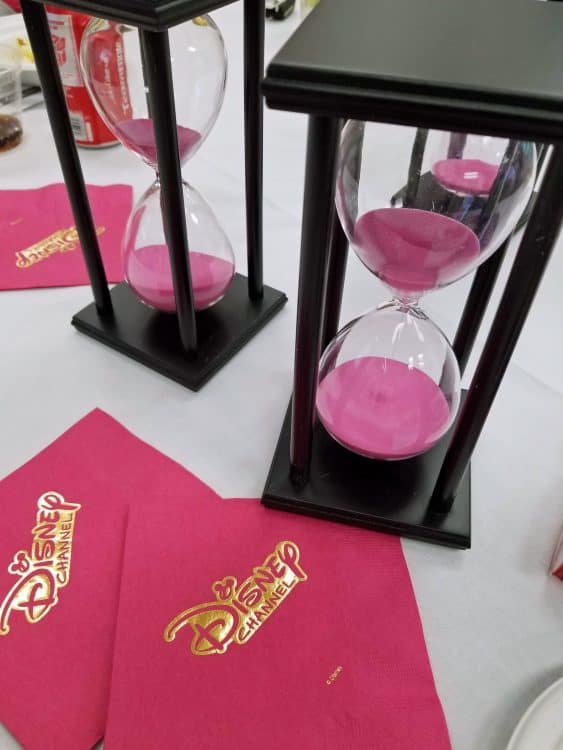 This was no exception, as we munched on hummus and chips, veggies and a whole lot of popcorn and candy, sitting at tables decorated with pink Disney Channel napkins and matching pink hourglasses similar to the magical hourglass from Freaky Friday.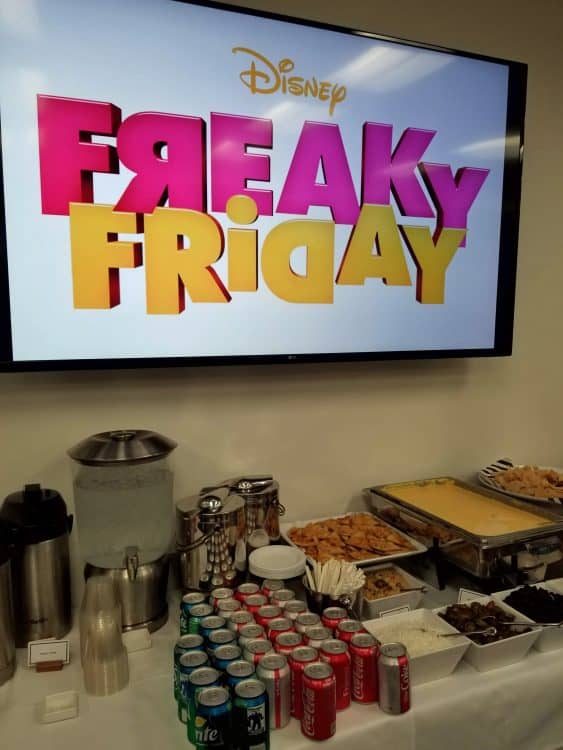 Getting back to the movie … it was a fun version of a movie that's been re-done a few times now. Many of us remember the iconic rendition with Jamie Lee Curtis and Lindsay Lohan. This new musical version is just as good as the old ones, but with that musical vibe. A lot of us brought kids, who camped out on bean bags with their munchies. I sat at a table behind them, where I was able to not only watch the movie but be entertained by the laughter of the kids. I also got to watch them dance, and towards the end, a young one even got on the top of her beanbag to move with the music and cheer during an important scene at the end.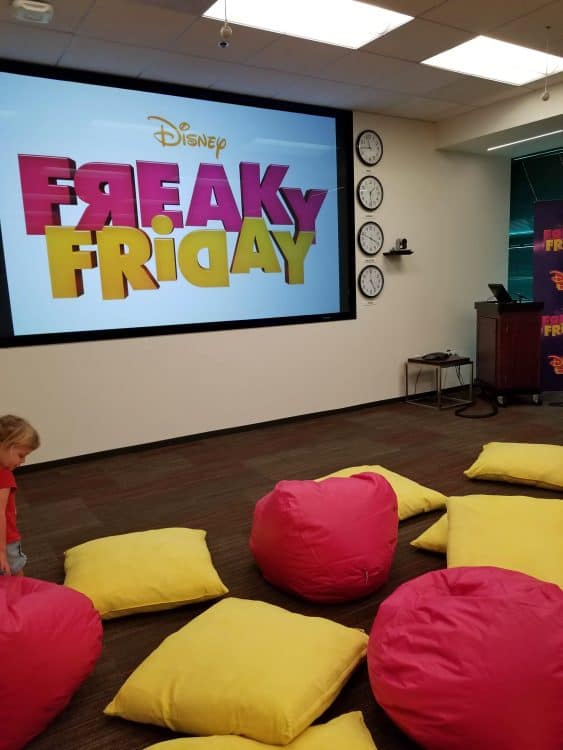 No spoilers here, but the movie's plot is the same: a 14-year-old daughter and her mom, getting remarried years after the loss of her husband, are both feeling frustrated at things going on in their lives, both feeling misunderstood by the other. By mistakingly fighting over a hourglass, which has magical powers, unbeknownst to them, they swap bodies. Fun and mischief ensues as they have to lead the others' life just long enough to understand what the other deals with and to solve some problems. It's a lot of laughs and a lot of dancing. "I Got This" is my favorite song, and the cast does it justice!
The movie is available to watch on the Disney Channel, available on numerous online providers. You can also sign in online, and choose your provider.
Enjoy the movie, and let me know which song gets you moving the most!