Will Farrell, Mark Wahlberg, Mel Gibson, John Lithgow and Linda Cardellini all in one movie…what can go wrong, right? Except it's the sequel to Daddy's Home, a movie about two dads trying to co-parent in a blended family situation. What couldn't go wrong when you're two totally different kinds of dads, two totally different families and you add in one more layer: two totally different grandpas?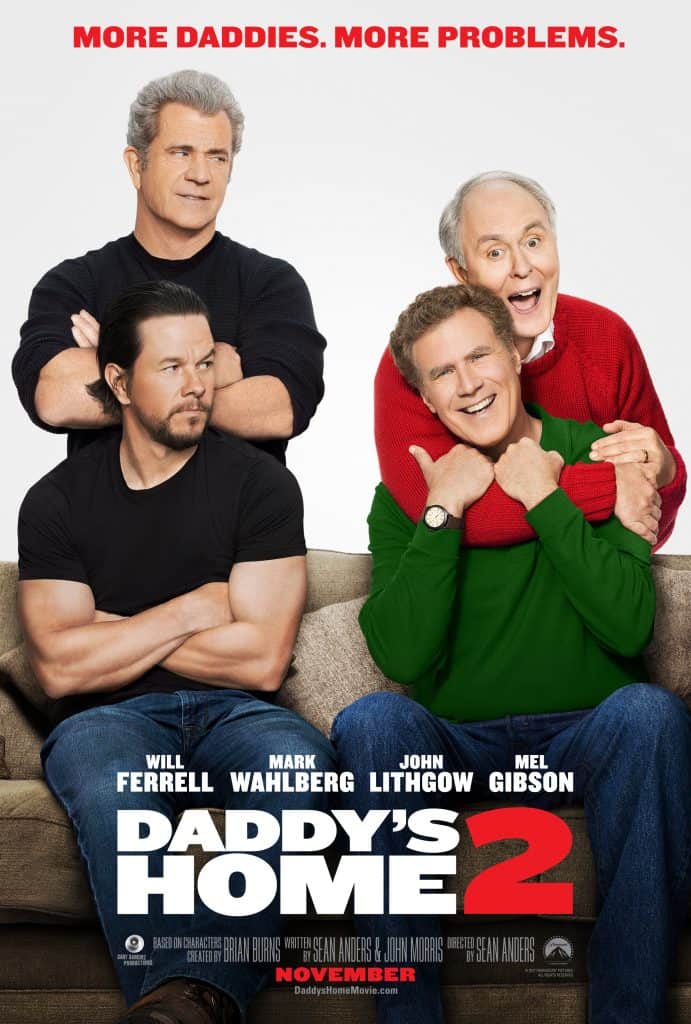 That's the premise of Daddy's Home 2. Picking up where Daddy's Home left off, Dusty and Brad are still navigating the world of co-parenting with growing kids and a growing family, adding in Sarah and Brad's little baby, Griffy. Things are good, but the upcoming holidays reveal a crack and it gives the two families a new decision to make. Then the phone rings and before you know it, it's a Christmas Vacation-esque approach to a big together Christmas that will have everyone laughing non-stop.
For a brief glimpse, here's the latest trailer. The movie debuts on November 10, so make plans for a family date night to go see it! We screened it at Paramount Studios last week and it was a fantastic way to spend a Friday night, laughing so hard our faces hurt.
Last week, before the movie came out, I was invited to interview Linda Cardellini, who plays the role of Sarah in Daddy's Home 2. She's Dusty's ex-wife and Brad's current wife, the mom of their baby, Griffy and two kids she had with Dusty. She's got to be a tough lady, dealing with the shenanigans that happy when Dusty and Brad hang out together. Mediator, maker of good decisions and a mom who just rolls with it all, Sarah's an integral part of Daddy's Home 2, keeping everyone on an even keel while dealing with the repercussions of their new together Christmas.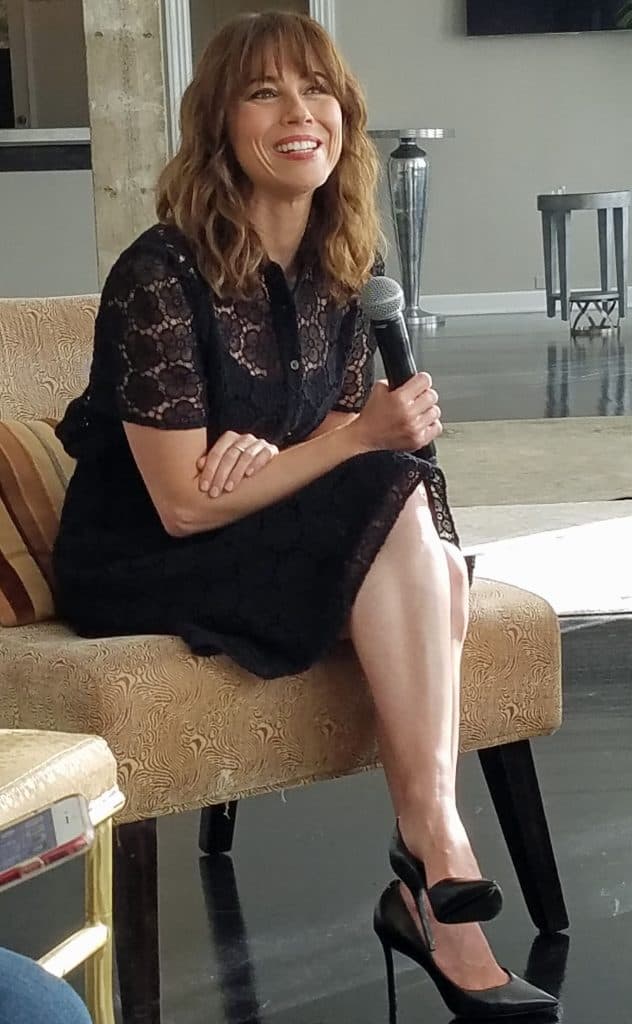 Interviewing Linda was like a breath of fresh air. She came in with a smile and a glowing personality, sitting down at the end of our circle of chairs, just like a mom sitting down for coffee with friends. No wonder she's so well-loved on every movie set! Without a bit of pretentiousness, we talked about parenting issues, holiday traditions and how everyone on the set was a blast to work with. When asked what her favorite scene was, she said the ending scene of the movie. Without giving it away, I'll say it had something to do with Band Aid's "Do They Know It's Christmas?" and a recording studio. It sounds like so much fun!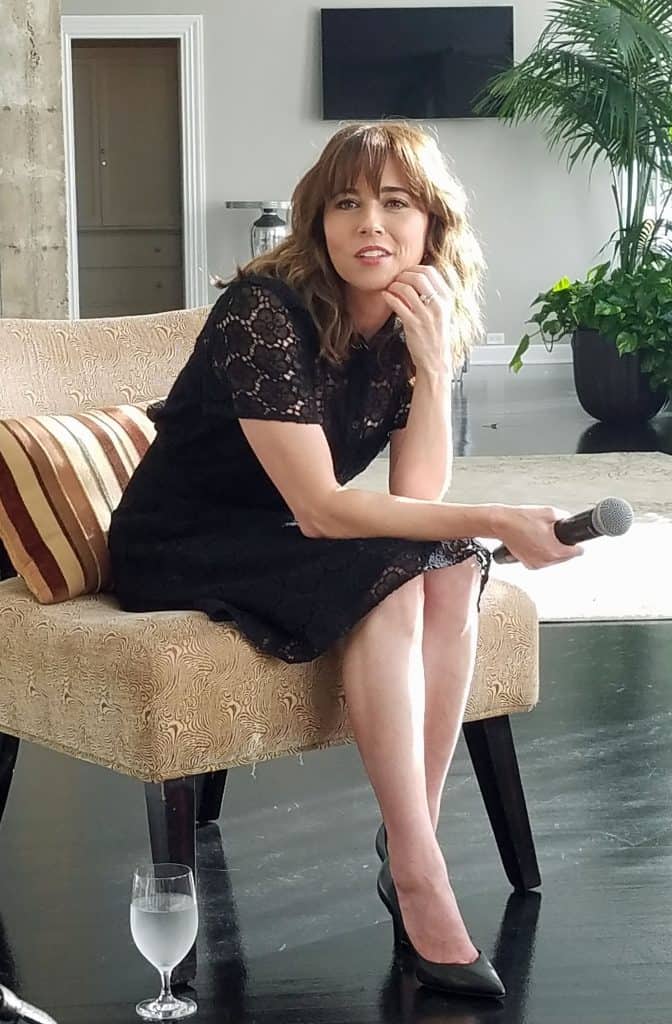 Linda also played Laura Barton in Marvel's Avenger movies, the secret wife of Hawkeye and mom of his three children. (If you haven't seen those movies yet, you've had plenty of time for that not to be a spoiler!) I spoke with Linda after the conference was over, and she's just as gracious independently as she was when we were all in the round table. I shared with her my hopes that we'd see more of Laura Barton in future movies and she joked that she'd maybe end up being a human superhero on earth; I told her that I felt she already was, raising Hawkeye's kids and keeping the home fires burning while he was out saving the world.
One question was if there were any incidents during the filming. Linda's husband, who is also her makeup artist, spoke up to remind Linda that she'd fallen during one particularly funny and action-packed scene that had to do with Brad and a snowblower. You have to see the scene to appreciate it, but Mark has to shove her aside and in the process, she falls. It is such a hilarious part of the movie and now I want to see it again so I can watch for that specific part. The accidental fall itself doesn't end up in the movie but who would complain about being 'saved' by Dusty aka Mark Wahlberg? Yep, that's what I thought, no one….
Daddy's Home 2 really is a good family date night movie, or just date night. Or on your own. You won't be alone laughing and it's definitely worth a trip to the theater. I'm going to be seeing it again after it comes out.