It was a rainy day in Southern California, the kind that makes many people rethink their choices about getting anywhere near a freeway outside of Los Angeles, but I was on my way to a magical place — a Lucasfilm event and the opportunity to be a part of the Rise of Skywalker cast interview and unforgettable photo opps.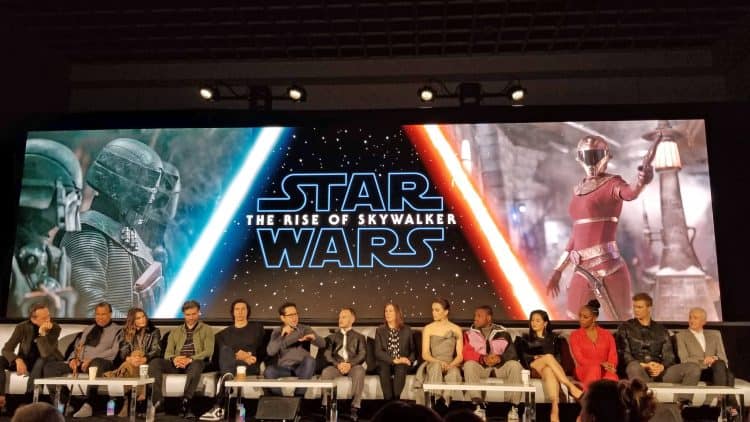 Rain be damned, I don't know of a single journalist or writter or blogger anywhere that would let it stop them from attending the press junket, especially with a list of attendees like this: J.J. Abrams, writer Chris Terrio, Lucasfilm president, Kathleen Kennedy and cast members Daisy Ridley, Adam Driver, Oscar Isaac, John Boyega, Billy Dee Williams, Anthony Daniels, Richard E. Grant, Naomi Ackie, Keri Russell, Kelly Marie Tran and Joonas Suotamo.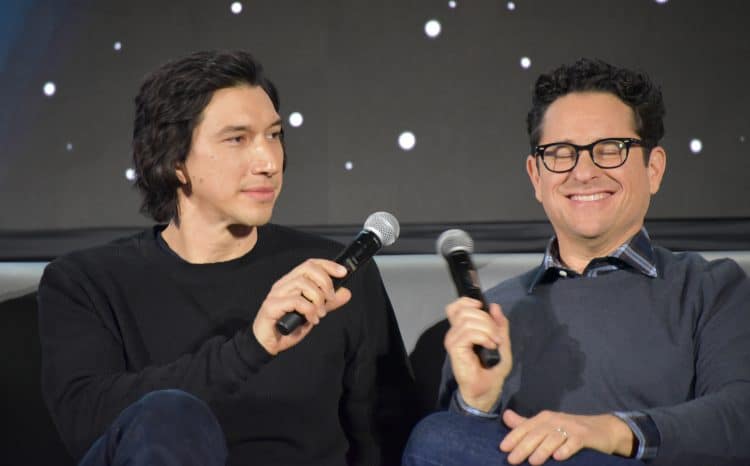 As the movie doesn't hit theaters until December 20, the topic of the cast interview was anything but the movie plot itself….though that wasn't for lack of trying. Everyone was latching onto every word the cast and crew spoke, especially when Adam Driver uttered the words "Ben Solo." (But that's all we got on that front.)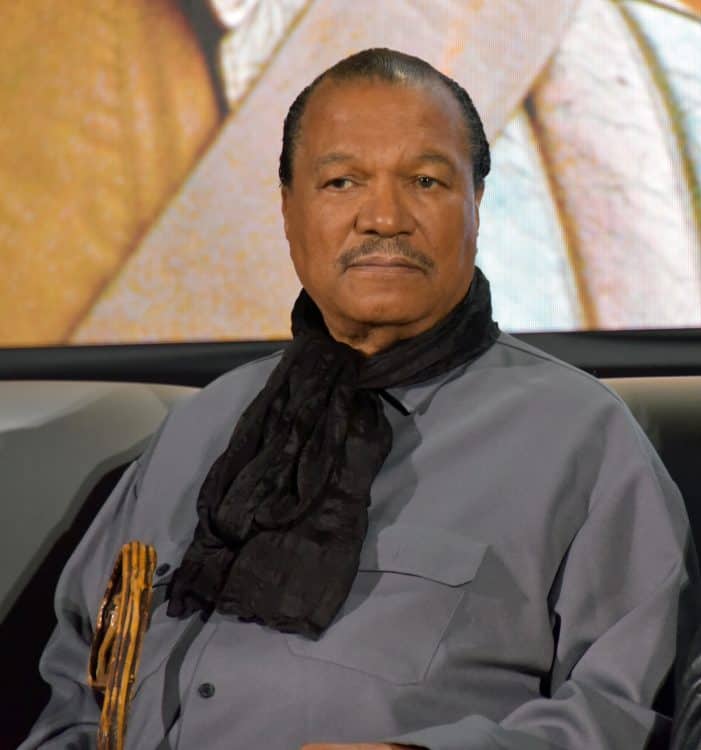 With a cast this big and this stellar, it's impossible to cover the scope of the entire interview, but I'll share some highlights from new cast members — such as Keri Russell, for one — and old, such as the infamous Billy Dee.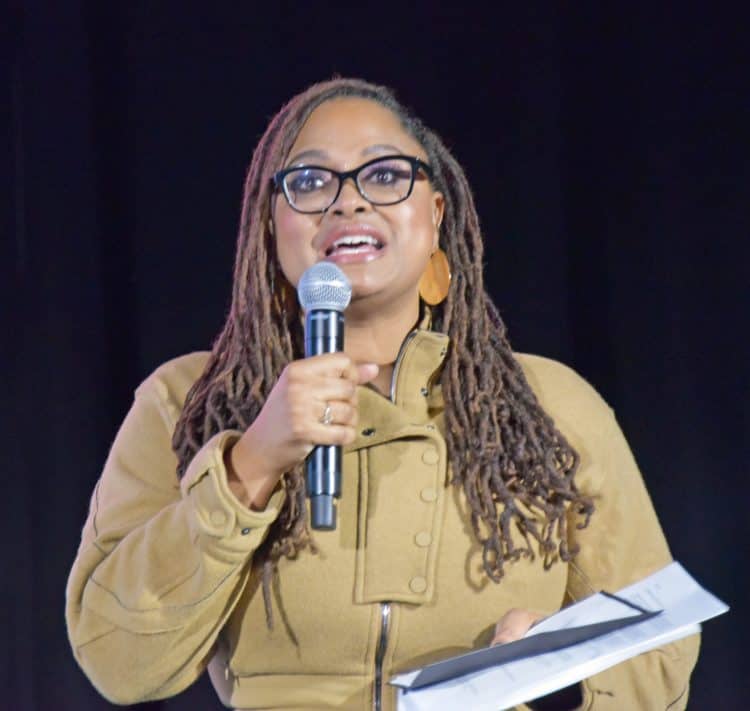 I'll start with a funny story. The moderator of the Rise of Skywalker cast interview was the beautiful director Ava Duvernay, who shared that her mom and her mom's best friend had taken her to a movie back in the 70s that starred Billy Dee, "Lady Sings the Blues." There's a scene where Billy Dee says to Diana Ross, "you want my arm to fall off?" Ava's mom screeched, therefore she herself screeched (as she was an infant) and they had to leave the theater. In perfect Billy Dee style, he then uttered the line for us. It was spectacular and spontaneous and a blast to witness.
Keri Russell's smile is infectious and she has obviously built a good chemistry with her fellow cast members. The laughter between her and Isaac was frequent. She shared that when J. J. Abrams called and asked her if she wanted to be in the movie, she responded with a "uhm, yeah," in a "of course, who wouldn't??" kind of way.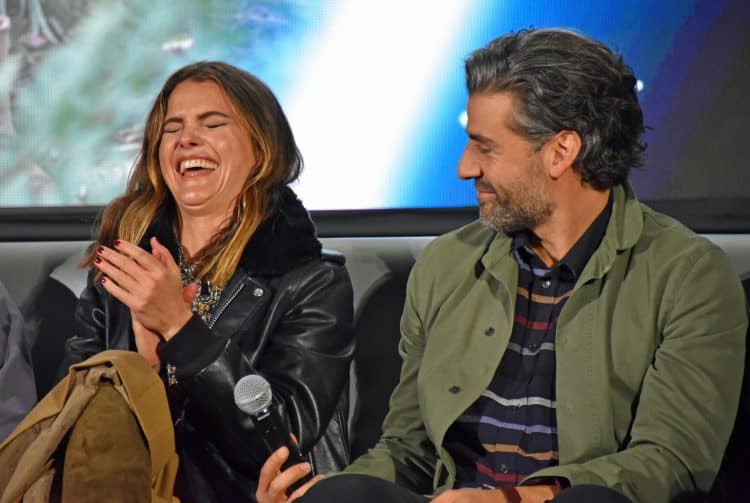 Chewbacca, in the absence of Peter Mayhew (who played Chewie in the previous eight movies), is now played by Joonas, who is clearly fun to work with. He gave us all a lesson on how to say his name, but I think it was the photos I took of him sitting next to Anthony Daniels that is most memorable. Two such iconic characters who are so different yet both critical to the franchise, with Anthony playing the only character who has been in all of the movies as C3PO, as well as the spin-offs. If you've seen the trailer though, you know there's a part in the movie that's going to draw the tears.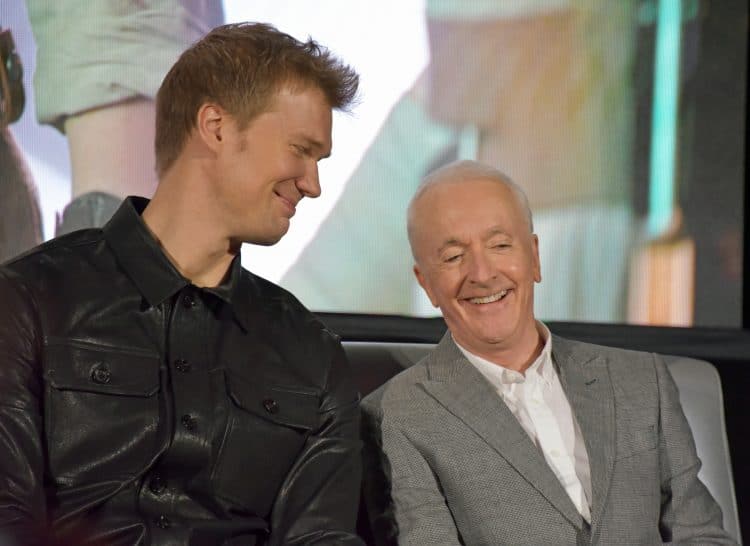 Favorite word from the interview? Oscar Isaac's use of the word "swashbuckling," in reference to his demeanor, which he blames on his pants and knee-high boots. I gotta give it to him, he's not wrong. He's always seemed so mischievous and perfectly cast.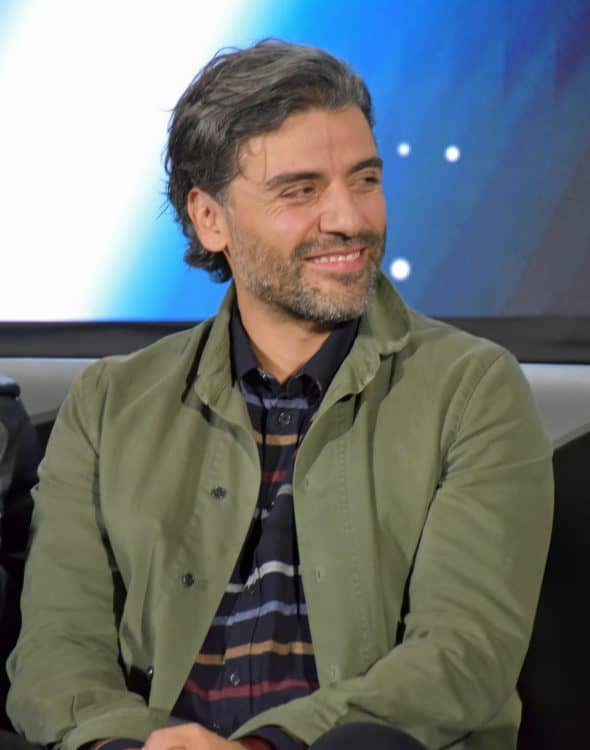 One thing everyone wants to know is if Leia (Carrie Fischer) will make a definite appearance in the film. J. J. Abrams feels you can't not have her in the movie, and that she won't merely be pasted in, but will have an integral part. (Her daughter Billy will also play a small part again.) There was footage available that was filmed prior to her death (in 2016) that will be used in more than one scene, though what those scenes will be, we don't know.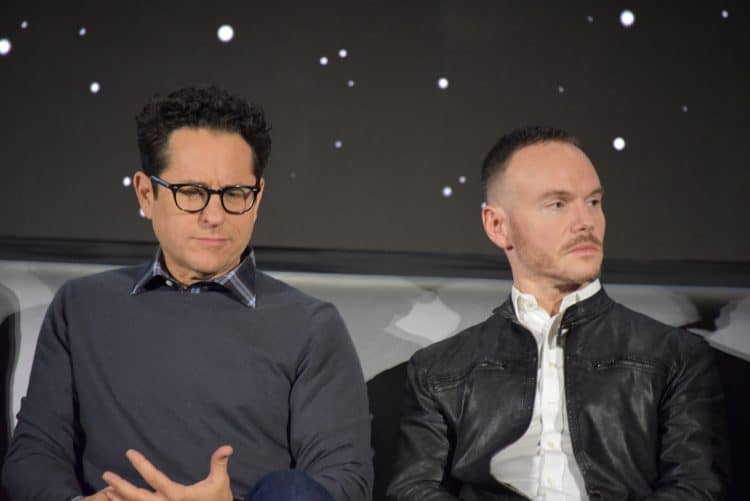 Kathleen Kennedy and J. J. Abrams are like Star Wars royalty at this point and Kathleen cemented that by saying there was no one else she'd rather choose to have directed The Rise of Skywalker than J. J. (There was zero shade thrown at the director of the Last Jedi, Rian Johnson.)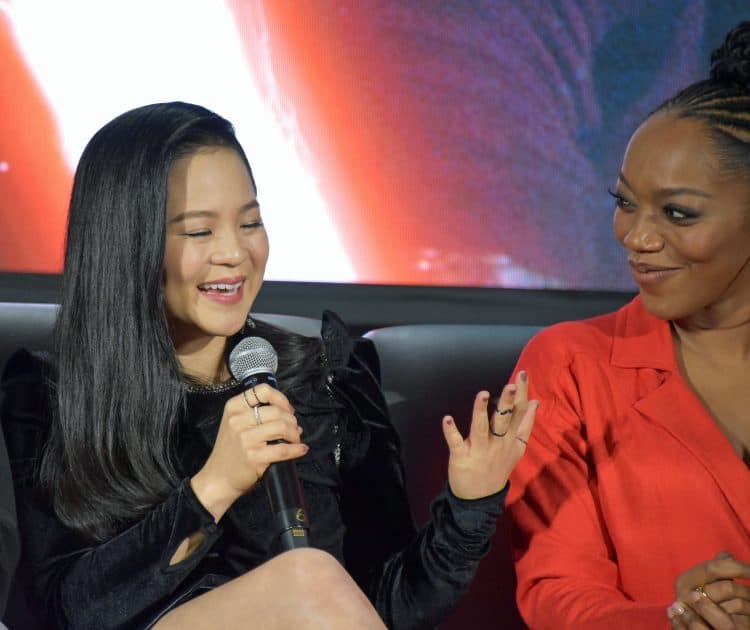 There was a lot of laughter, a lot of heartfelt emotions and still a sense of wonder from the entire group about their involvement in such a massive piece of cinematic history. To be a part of any Star Wars movie or show is thrilling, but to be a part of the final undertaking? Sheer magic yet a sense of wrapping things up in a satisfying way. And I can't wait to see what that is.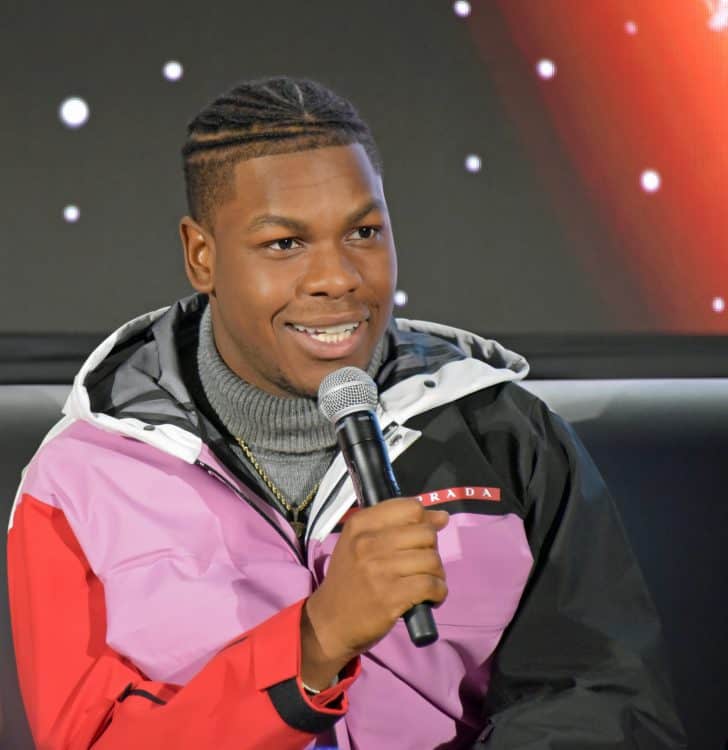 Here's the trailer, in case you haven't seen it. I'll see you in the theater!