Right now, here in my part of Southern California, we're still on quarantine lockdown. Restaurants aren't open for seating and COVID is still changing things up on a daily basis. Life's humming along…with the help of entertainment. We need distractions. We need to laugh. And, we may even cry a little easier. So, before I share my spoiler-free review of The War with Grandpa, be warned: the movie tugs at your heart strings.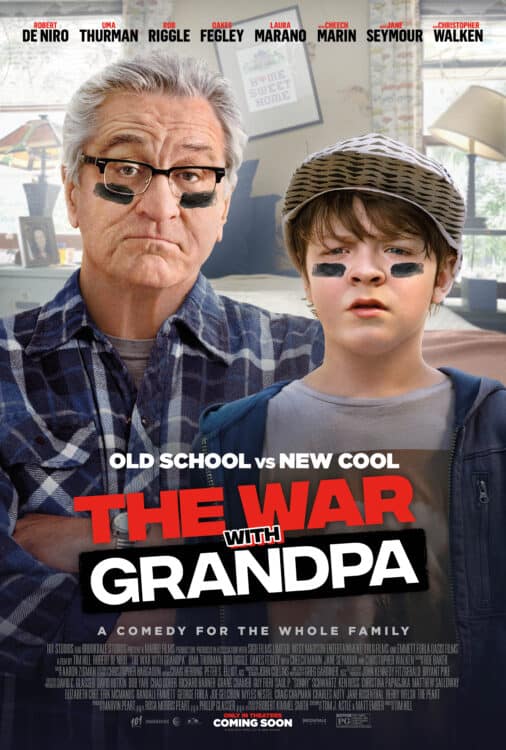 The War with Grandpa stars Robert DeNiro, Oakes Fegley, Laura Marano, Jane Seymour, Christopher Walken, the hilarious Cheech Marin, Rob Riggle and Uma Thurman. The premise is basic: Grandpa (DeNiro) is pretty much forced to move home by his daughter (Thurman) but space in their home is tight, so his grandson, Peter (Fegley) has to move his belongings up to the dusty attic.
Peter, as expected, isn't happy about it. He loves his grandpa but he also loves his room. Once he realizes that Grandpa's here for the long-haul, they have a throwdown. With Grandpa's blessing, they start a war, including rules of engagement. Problem is, those rules are going to be hard to keep. The pranks ensue, but as neither side changes (because Grandpa can't do the stairs to the attic), things escalate. Pranks get more hardcore. Emotions start to run a little hot…and someone loses his marbles.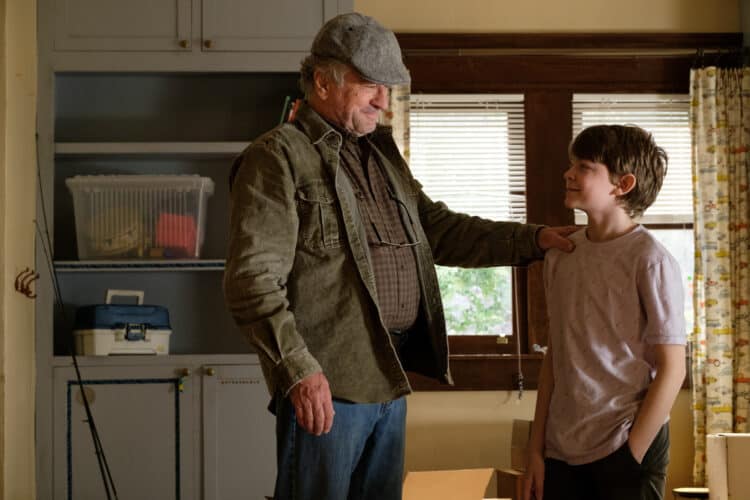 The War with Grandpa is a fun, family movie that brings lighthearted humor to a dark time in our lives. It drives home what we already know: family is everything, even if it means we make some compromises.
DeNiro nails the role, making us laugh with his approach to the comedic lines, yet pulling at our emotions as we see him dealing with the longterm affects of losing his wife. "Peter" doesn't understand this, and he doesn't want to give in. He portrays the pre-teen angst well, as he's right in that age where he wants to be a young adult but just isn't quite there yet.
Thurman and Riggle as Peter's parents balance each other with their eccentric busy-parent traits, but it's a little hard to take Riggle seriously. Thurman is the doting mom, aiming to throw the best birthday party for their young Christmas-obsessed daughter, totally unaware of the mess that is going to soon be on her hands as Grandpa and Peter can't rein in their fervent attempts to win.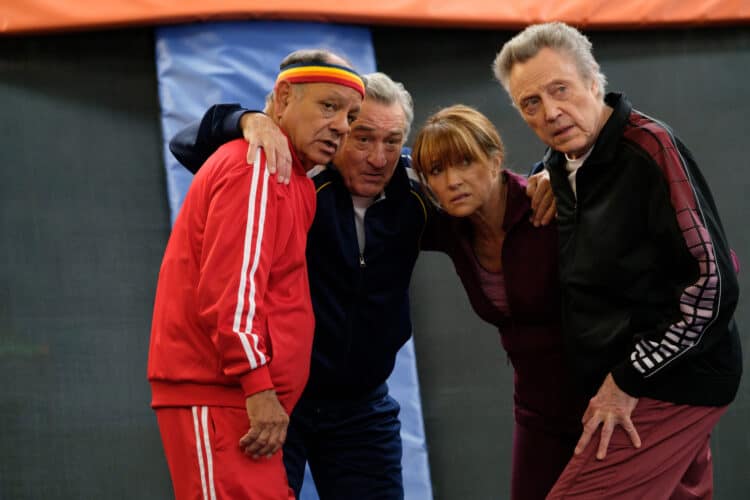 Walken and Marin add some quirkiness to the movie, because who doesn't love Marin's elderly cool looks and Walken's goofy 'reliving my youth' approach to life.
In the end, you'll laugh and you'll get the feels. DeNiro's wisdom mixed with his interest in using technology to best his grandson will have everyone relating a little, because who hasn't needed to be the adult all the while wanting to show someone how you really feel and enact all the pranks you're considering?
The movie is appropriate for the younger set, there are no sex scenes and little-to-no vulgarity. It's probably too much for the under-8 crowd, but younger kids may get laughs at the marbles, desk chair and dodgeball scenes…and everyone will laugh while going OH NO at what happens during their well-planned Christmas-themed birthday party.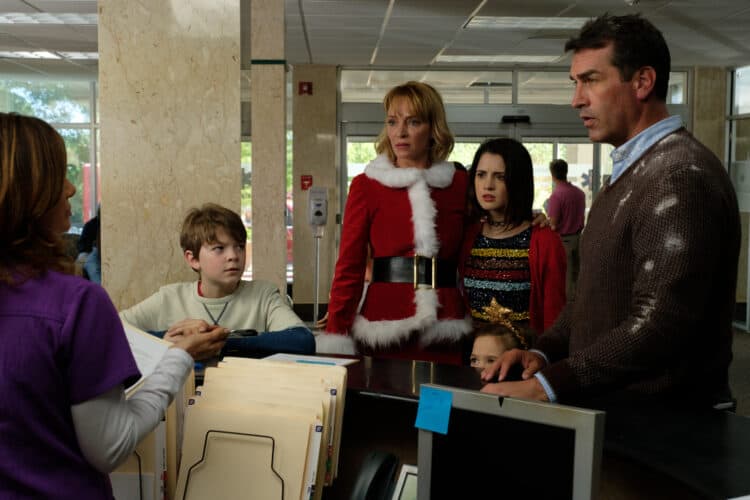 We enjoyed watching the movie. We need to laugh right now, and I'll take those opps wherever they come. If you're a DeNiro fan, you'll especially seeing him in a different kind of role. You'll also want to go fishing with him, because he is pretty much afraid of nothing.
For an extra bonus, here's a peek at the song the actress Laura Marano sings, which is also featured in the movie. I think you'll like it!
Enjoy the movie, which hits theaters today! Hope this spoiler-free review helped you learn enough about the movie to head to theaters! If you need more info, visit my interview with the movie cast. Let me know what you think!