**Disclaimer: I was provided a complimentary pair of Vionic shoes but the opinions and photos are my own.**
Here in Southern California, we are at drought status, and this past weekend, finally got some much-needed rain. Problem is, we got way too much of it at once. While other areas weren't so fortunate and are dealing with destruction, my city lower in the foothills dealt with nothing other than inconvenience and traffic problems. On a normal day, our sidewalks are busy with walkers and runners, moms with strollers, pet walkers, you name it. It's one reason we were glad to move here, and frequently, we're a part of it, but the rain kept everyone inside. Once it ended though, the sidewalks filled back up — you just had to avoid stepping off the pavement and jump around some puddles —  so I laced up my new Vionic shoes and joined them!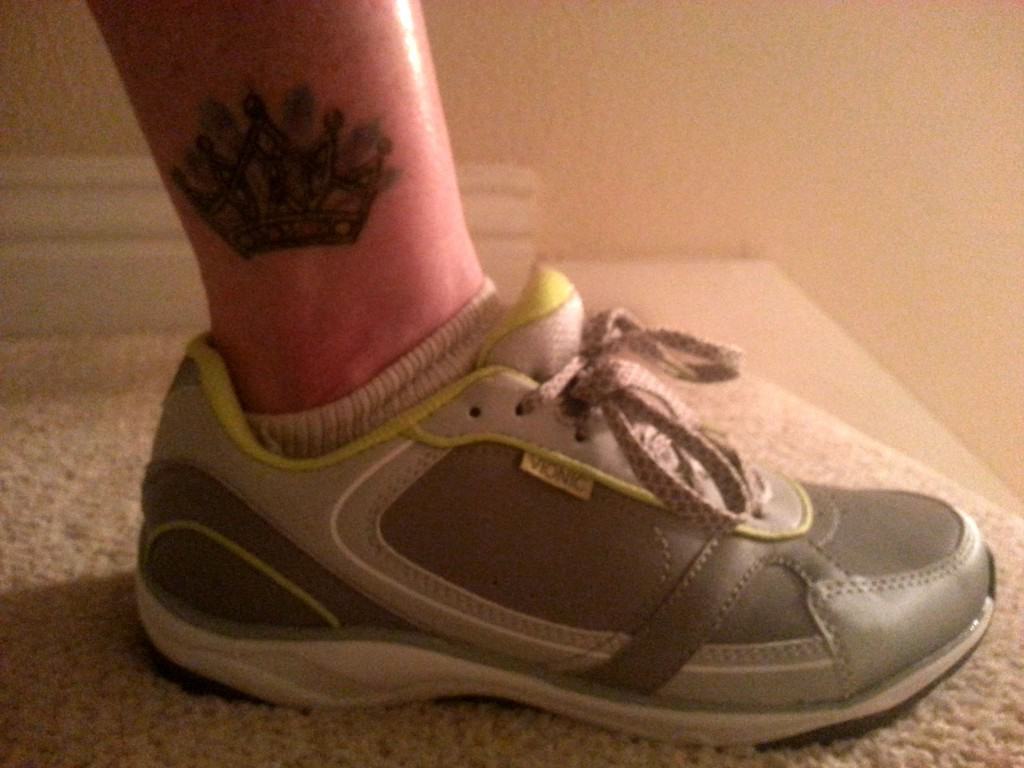 Laced up and ready to go on a Walkabout!
I've mentioned before how I've got plantar fasciitis that flares up pretty bad sometimes. I'm very particular with sneakers because I need to be sure that the very workout I'm doing to help me isn't doing the opposite. No worry with the Vionic shoes, they have what is called Orthaheel Technology and what a difference it makes! While I only tried the sneakers so far, the technology's available in all of their shoes, so you don't need to sacrifice style for comfort.
Since I enjoy walking and need the motivation some times, I joined Vionic's Walkabout. Do you know what a walkabout is? It's an Australian term for a journey for well-being, one to help you clarify your purpose, in short. Pretty cool, right? When I walk, I'm usually alone. It's my time to think, and while I'd love to say I'm doing something productive for myself, I'm honestly creating grocery shopping lists, planning dinner menus and trying to remember what else I forgot. Now that I've signed up to participate in Walkabout 2014, I'm making a more conscious effort to stop thinking about the daily stuff that we all have to worry about and focus on bigger things. Not as easy as it sounds, but when you are facing views like this, I have to say, it's a lot easier.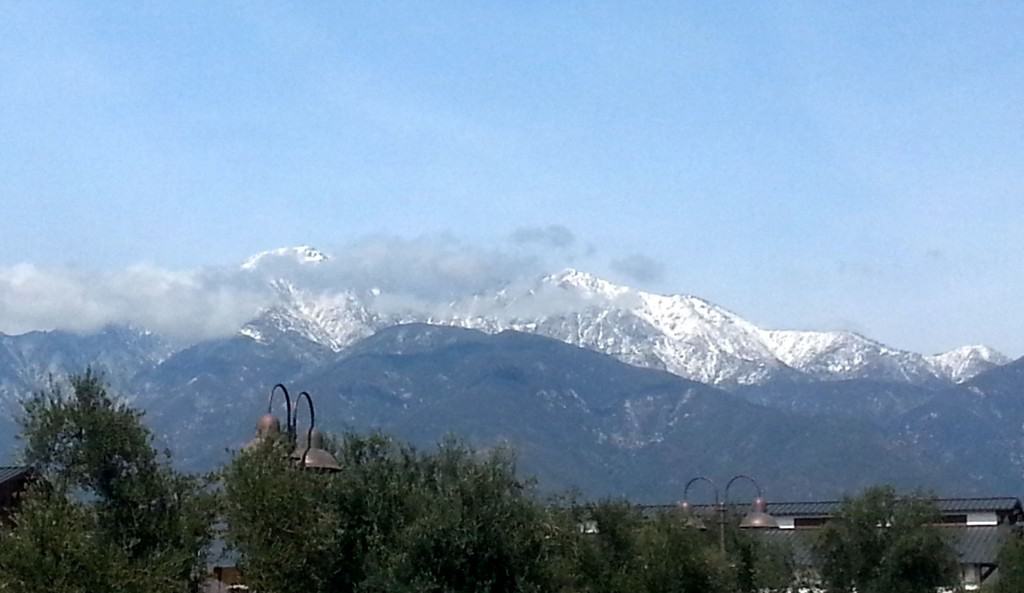 California foothills are beautiful, even this late in winter!
After the last year's craziness — cross-country move immediately followed by a layoff of my 16.5 year job, resulting in living in our RV for four years in our friend's backyard — I need to remind myself sometimes that the day-to-day groans could be a lot worse. And were. It takes a while to rebuild but you can't look forward while staring at the same walls. You have to get out and move it. Working moms, stay-at-home moms, both, we're all busy but we need to take that time for ourselves. No one's going to hand it to us, we have to make it a priority and schedule around it. Putting on a pair of shoes costs nothing but can totally turn your day around. If you're in a snowy area, you do have an additional challenge and I wish I had great ideas other than mall walking or even just strolling around a bookstore. A getaway for me when I had little-little ones? I'd load them into the car, let the older ones visit the children's area and browse and I'd grab a coffee, put it in the stroller holder and head over to the magazines or the discount book rack…all within sight of the kids, of course. Sometimes I'd do it at lunch time, while the older ones were in school, and it was so nice! Even if I bought nothing other than the coffee, I got some exercise, I got adult interaction and I felt like I'd gotten a break.
Throwing on a pair of shoes and changing your scenery sounds like such a simplistic solution, but it really is just that. Sometimes we over-complicate things. Try it — don't let the every day things become the excuses you might normally use. (I could say work, kids, whatever..but the reality is that on most days, I can make time for 20 minutes even if something else sits.) Put on your shoes and head out of the house for a little bit. Enjoy the activity and figure out where/when you can do it more often. I joined the Walkabout so I could have the motivation, as part of the Walkabout is to pledge to walk daily for a month. No getting out of it now, even if my walk isn't as long as I'd like or may just be on the treadmill.
Keep in mind that good, quality footwear is going to help you prevent injury. Be sure to walk in safe areas and I always try to make sure someone knows I'm headed out. You can't be too safe, right?
Go join the Walkabout and come back to let me know you're walking!