**Disclaimer: I was compensated for this sponsored post, but the opinions and photos are my own.**
Last week, I attended the pre-opening blogger party hosted by Bevmo in their new store in Riverside, California. Let me start by saying that Bevmo knows how to put on a party to celebrate their five cent wine sale!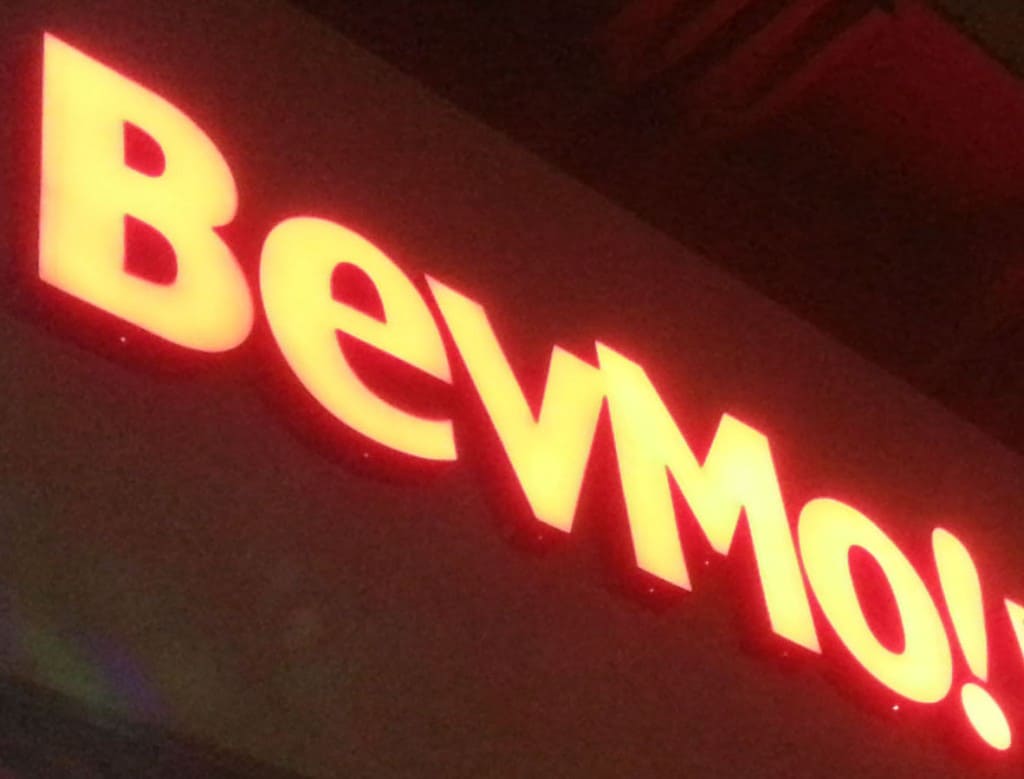 For a wine lover like me, Bevmo's like a candy store is to kids. So much to see, a lot of aisles to explore and new things to try. From the angled aisles that maximize space to the location of the cheese section in the back right corner, the store is laid out in a way that invites you to stroll through the aisles, filling your basket. Grab this, grab that….ooh, let's try that, too! I can easily get in trouble there.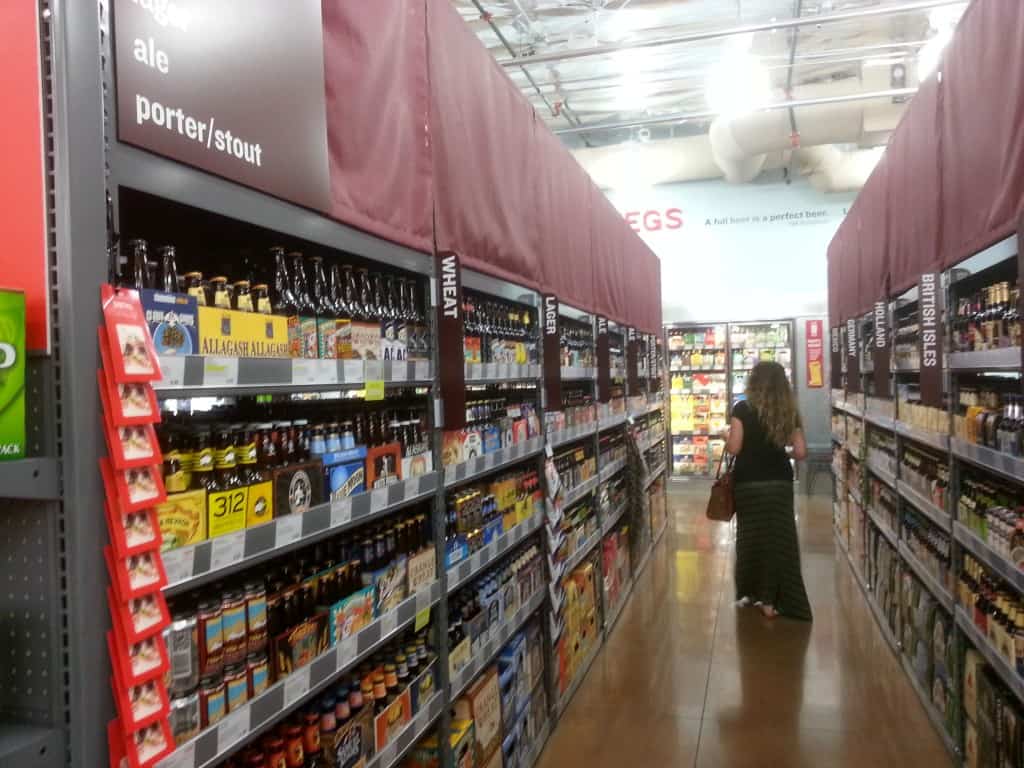 One fun thing about taking your time in a Bevmo is reading the labels, even if it's a type of beverage you don't normally drink. Crazy titles, cool graphics, they have everything and you're entertained checking it all out!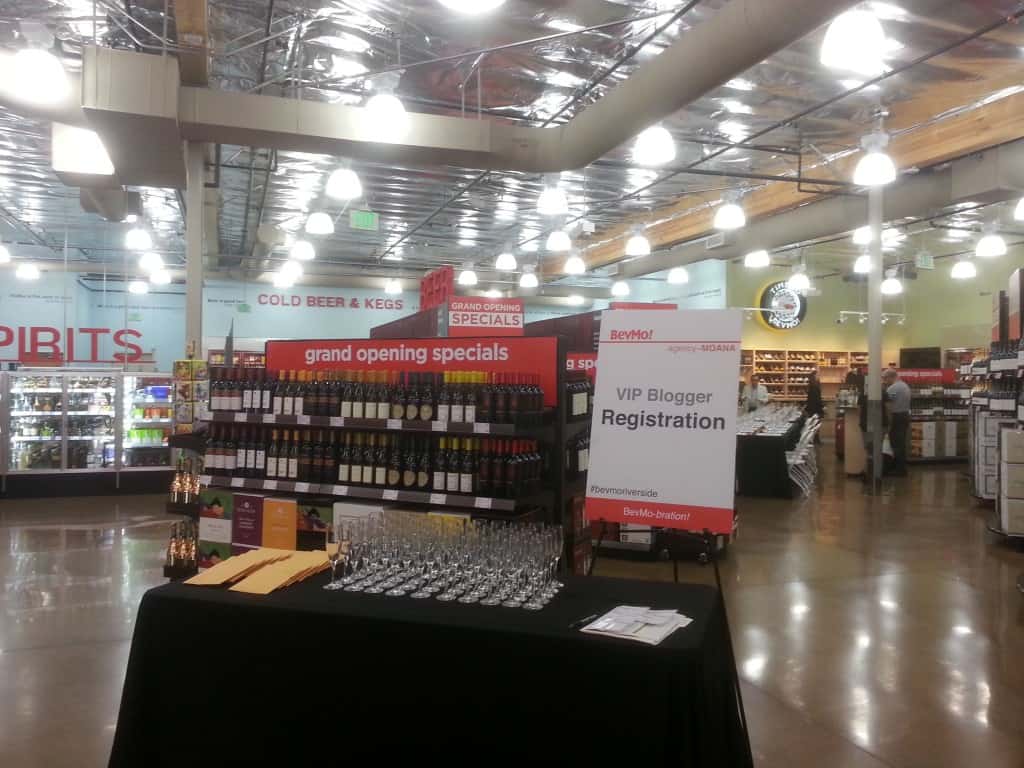 We arrived a few minutes before the event started – the store wasn't yet officially open – and had the pleasure of meeting the manager and other staff, including hostesses of the event and Wilfred Wong, Bevmo's cellar master, a man who, in short, knows his stuff. He's also completely engaging to speak with and a lot of fun!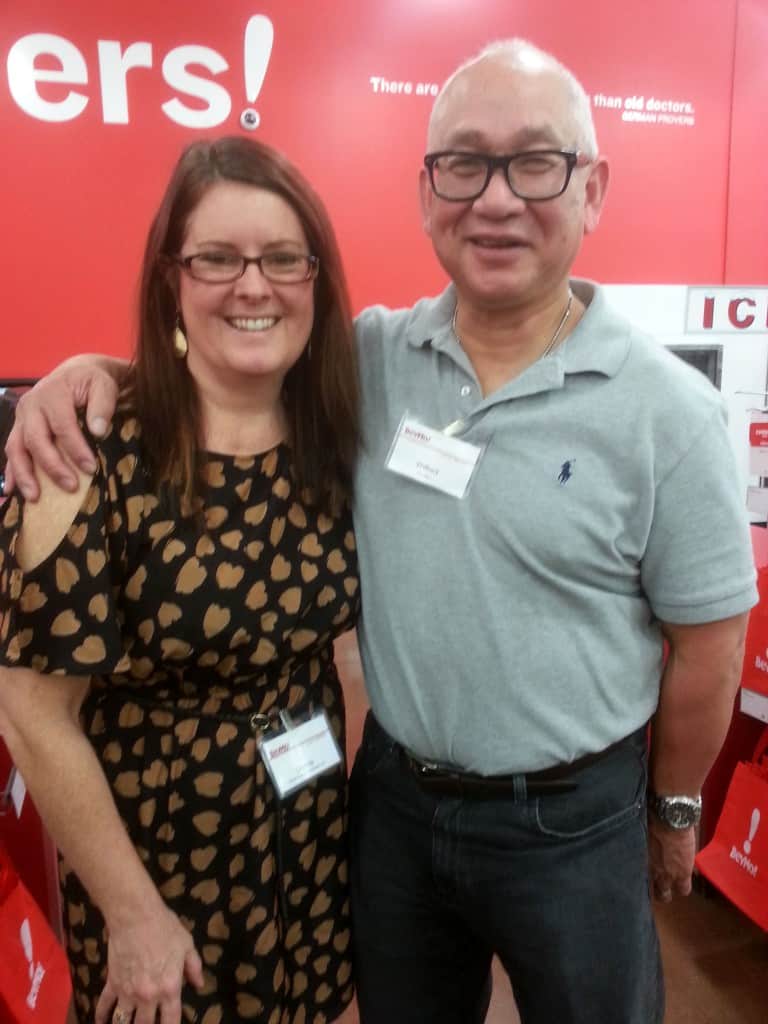 Me and Wilfred Wong, Bevmo's amazing Cellar Master
(Tip: remove over the shoulder bags before taking photos, and do not slouch!)
As you can see in the below pictures, a formal tasting and pairing event was set up on the tables. We bloggers mingled a little before the event started, took some photos, and sat down to listen to Wilfred share his education with us. I have done a lot of wine tasting throughout the years and Wilfred taught me a lot in our 1.5 hours.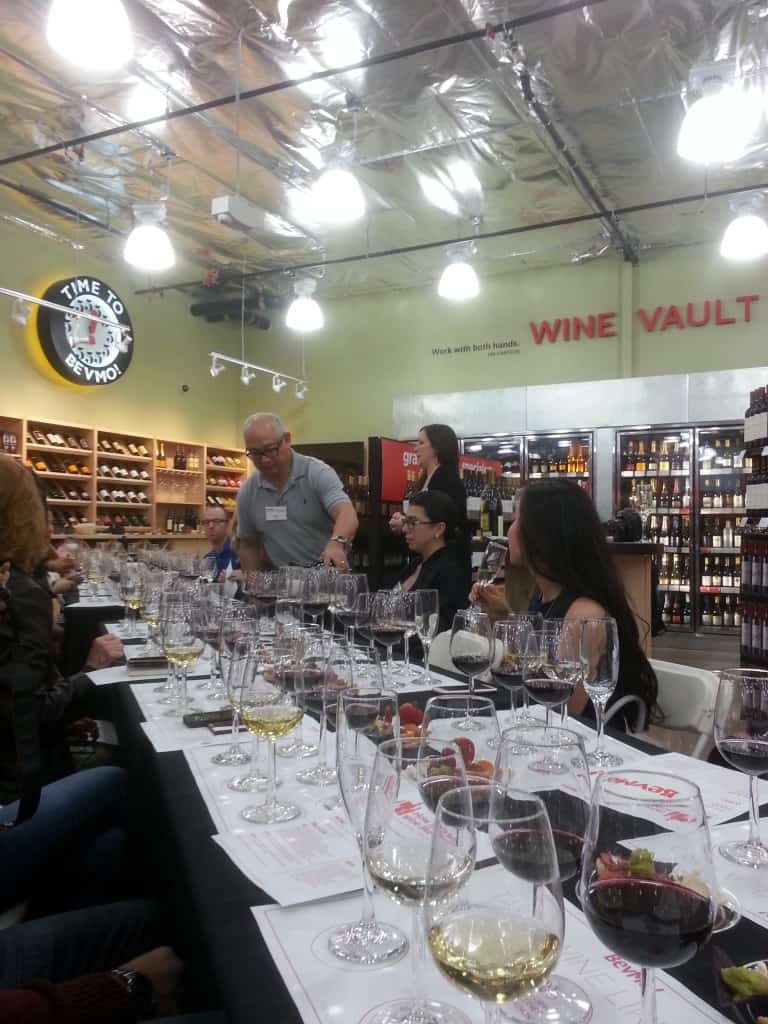 Our wines were set up on labeled placemats, which made for great photo opps. We were treated to top of the line beverages, which is definitely not your normal wine tasting event.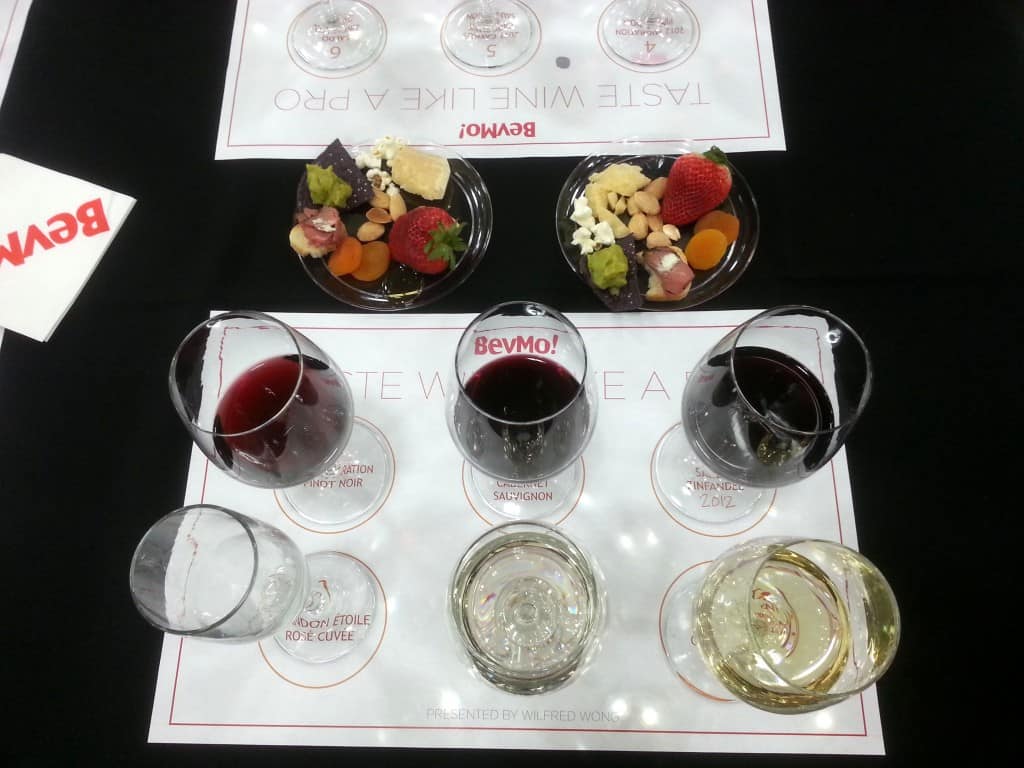 Brut: we drank this while tasting popcorn! A surprisingly fun and fitting pairing!
Veuve Cliquot: this was so amazing, I rarely drink such expensive champagne and this was a treat!
Duckhorn Sauvignon Blanc
Mer Soleil Chardonnay: I preferred this with the almonds and dried apricots.
Migration Pinot Noir: this was one of the best pinot noirs I've ever had, very delicate and I liked it with both dark chocolate and cheese.
Caymus Cabernet Sauvignon
Saldo Zinfandel: 15.9% alcohol! That's all I need to say.
Next to each of our seats was a plate full of treats to go along with the wines: Something for everyone and every taste!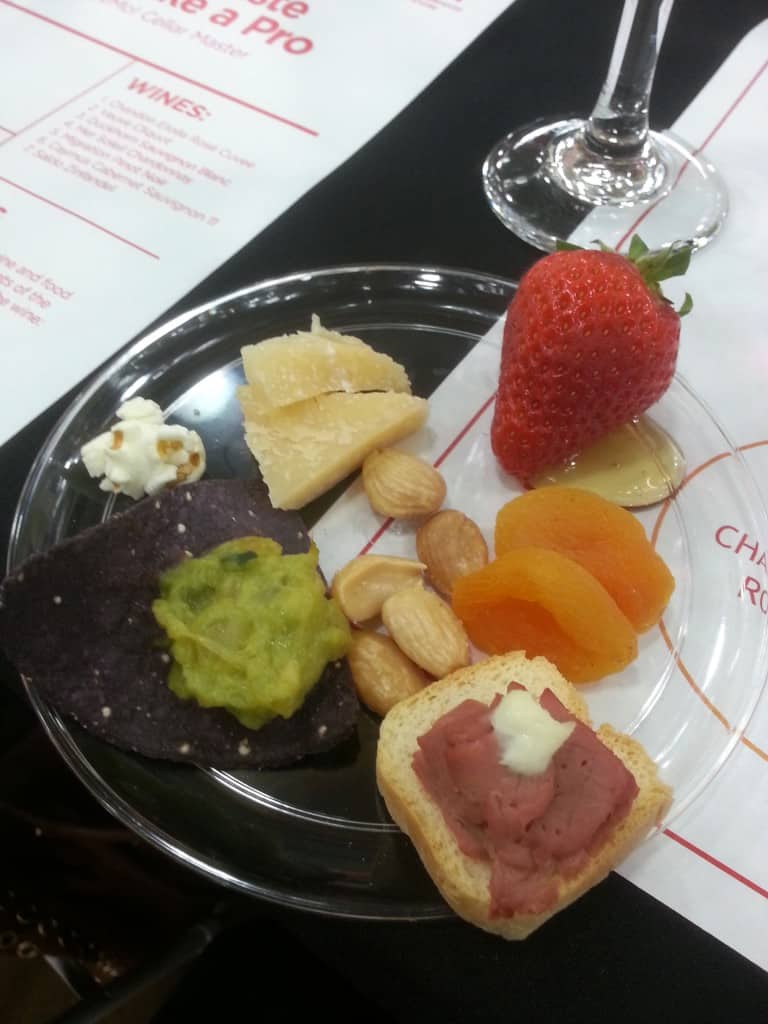 As we went through the tasting, learning about each wine and what it is good with, I learned one very important thing: even if others think a wine tastes best with a little roast beef hor d'euvre with some horseradish on top, you may enjoy it best with a piece of fruit or an almond, and that's okay. In other words, there is no wrong pairing if that's what you enjoy!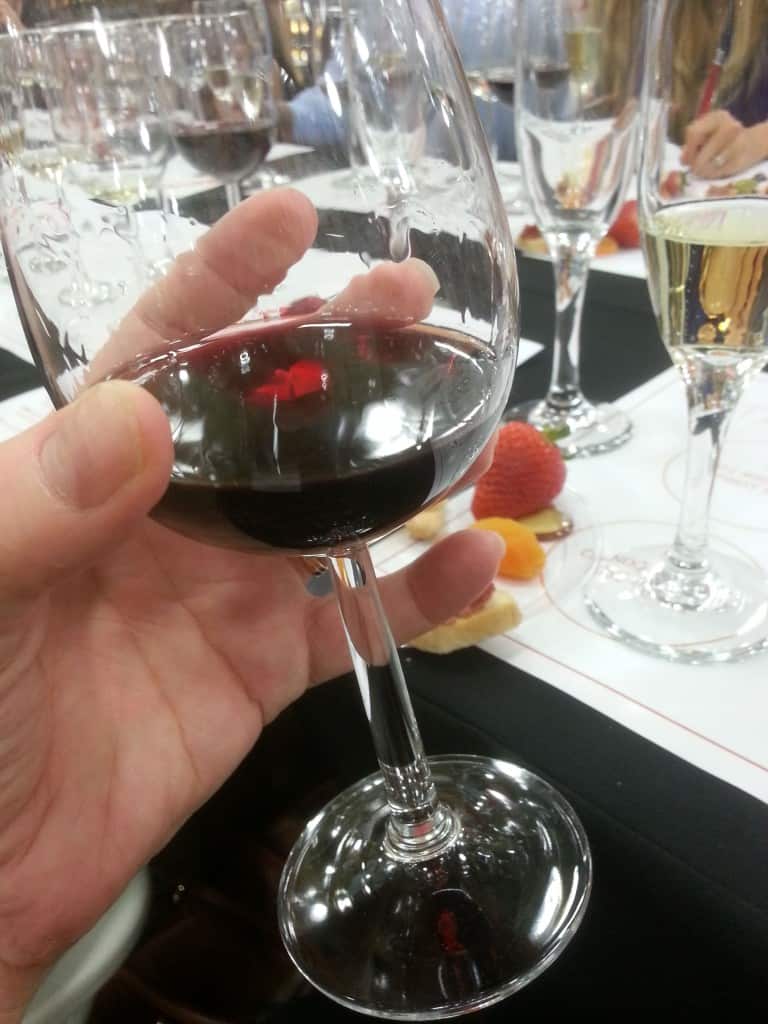 This is the Migration Pinot Noir. SO good.
That sure makes it a lot easier to enjoy wine without worrying about having to do it 'right.' Relax, enjoy your wine however you like it! As Wilfred said, you don't need to be an expert, you just need to enjoy.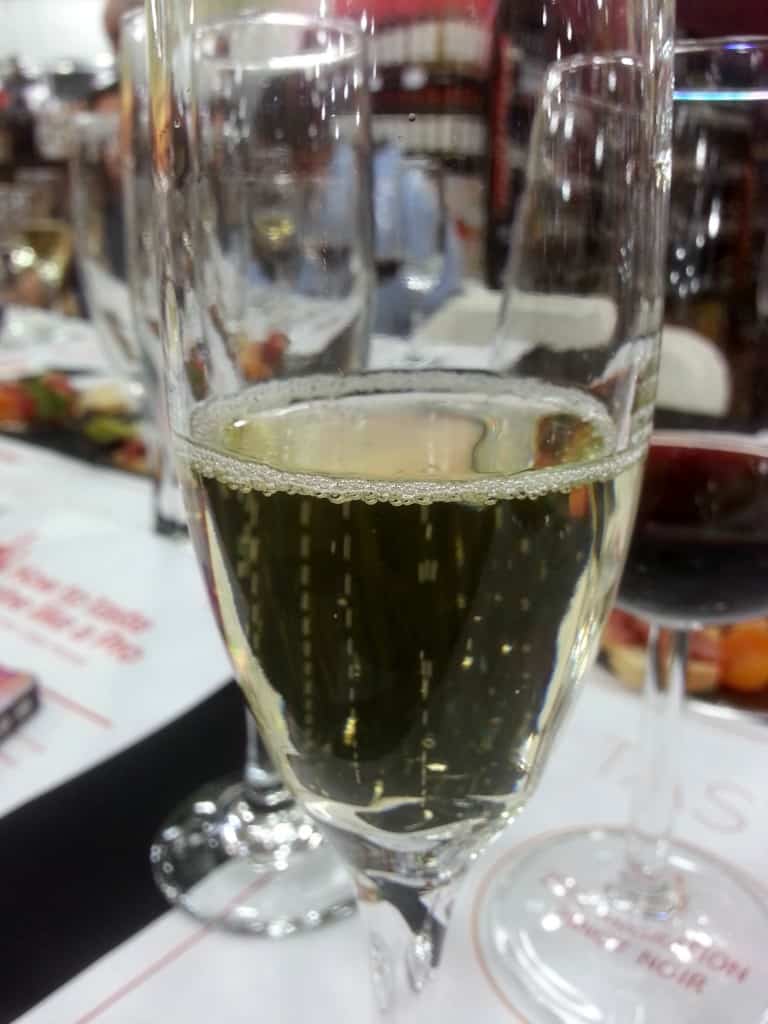 Veuve Cliquot, champagne for us rockstars
Bevmo and Wilfred shared a lot of other tips, such as the 4 S's:
See: the color of the wine.
Swirl: swirl the wine in the glass to coat the inside of the glass, releasing the aromas.
Smell: sniff three times and come up with three words to describe the wine.
Sip: you will taste sweet, sour, salty and bitter.
When pairing wine and food, consider a few things: is the food salty or sweet? Does it have acid or fat? The wine can compliment any of them.
Pretty cool stuff, right? One more very cool thing about Bevmo that everyone should know? If you buy a bottle of wine and you find out it's corked, a term that means the wine is not at its best (and maybe smells like a basement), you can return the bottle, empty or full, to the store. Corked bottles happen, even at the best of wineries or stores, so don't feel bad if you need to take it back. Bevmo will take care of you!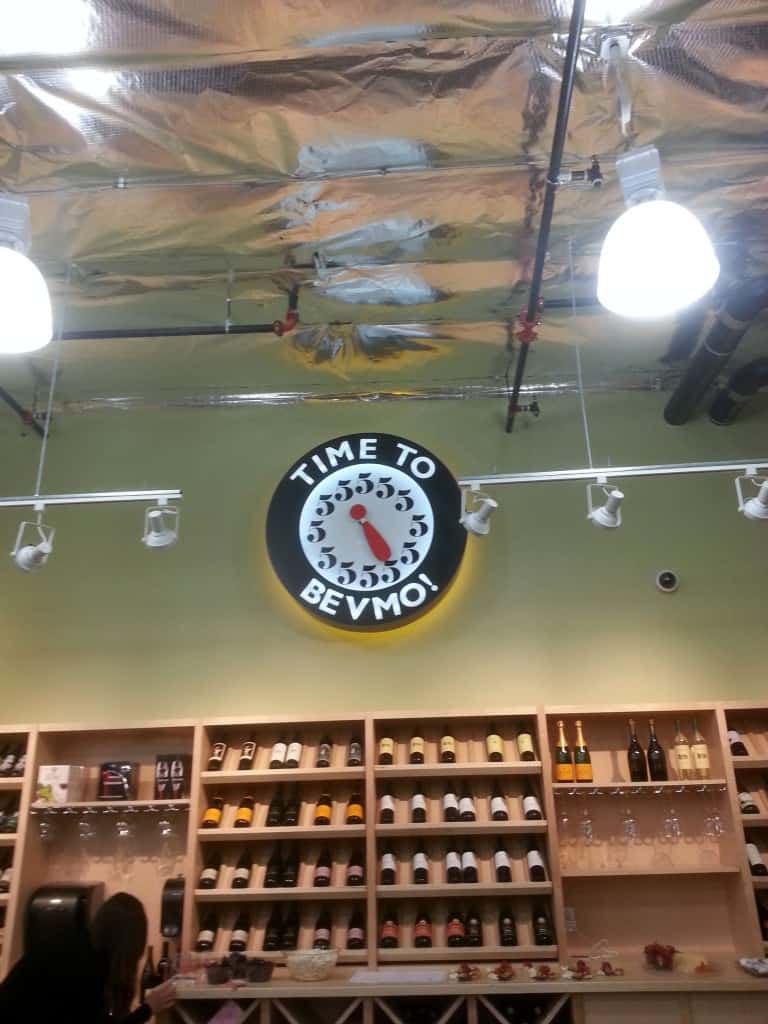 After we finished tasting and chatting, we wandered around the store a bit more to make some purchases. I grabbed the little "Parties" brochure Bevmo publishes, which includes a handy party checklist and drink calculator so you know how much to buy for your next gathering. No more last-minute runs to the store and you never want anyone to have to make a during the party run…and who wants to have tons of stuff leftover when you have a storage issue? (Not that leftover alcohol is a bad thing, but when you're on a budget or don't have a lot of room to store the bottles, it's great to buy just enough.)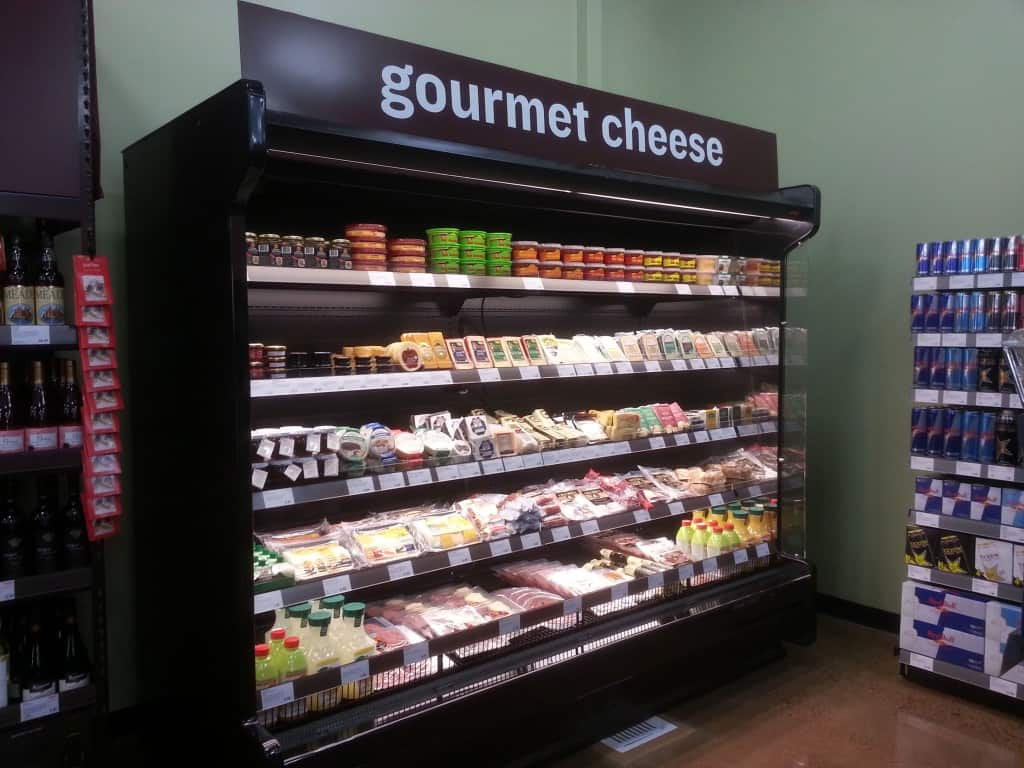 So many things there I wanted to buy! They have everything, perfect for a quick stop after work when you want to relax with wine and cheese instead of dinner but still want to buy something for the kids or if you're having a gathering and need appetizers.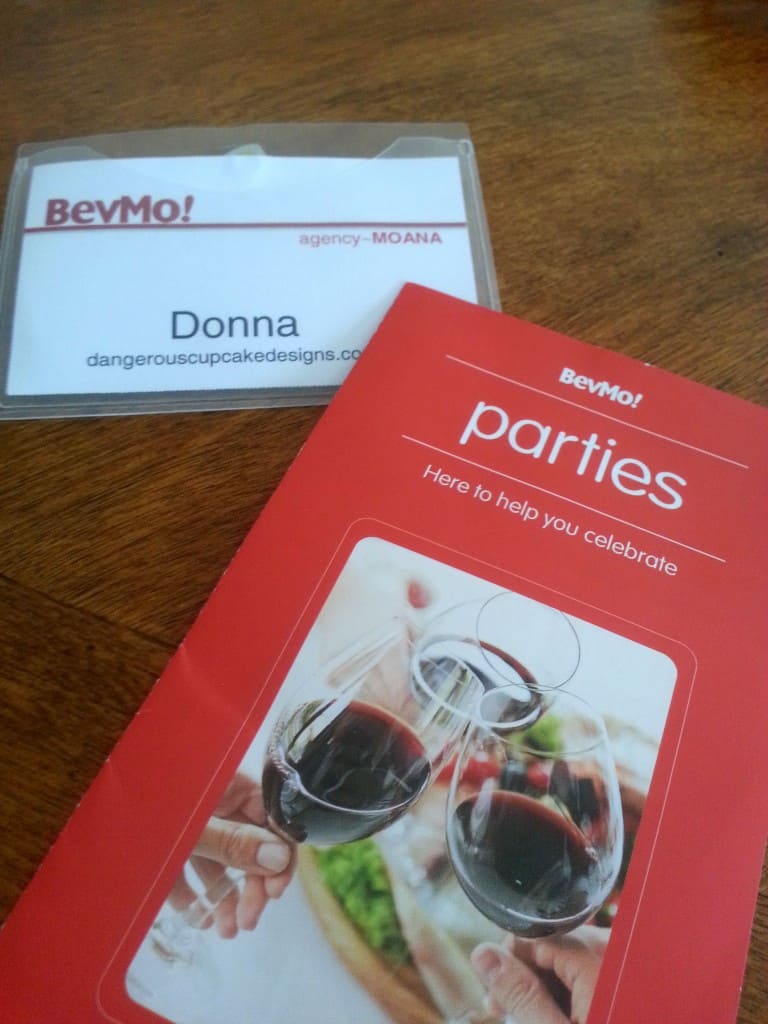 Here's the party checklist I mentioned!
And then I went back to BevMo last night, as their five-cent wine sale is in full swing! Keep in mind, you need to be a member of Bevmo's club. It's free and takes about 30 seconds. SO worth it! Buy one bottle at regular price, you get another for five cents. Where else can you get a case of wine for $.60?? GOOD wine, no less?  (And in Washington, the sale is buy two for the price of one!)
Get home and find you don't like it? Bring it back, no questions asked!
For the best info directly from the source, here is Bevmo's press release – read all the way through so you can get Wilfred's Top 10 picks of five-cent wine sale and info on how you can mingle and party with Bevmo!
BEVMO! LAUNCHES SPRING 5 CENT WINE SALE,
HOSTS SPECIAL TASTING FOR CHARITY
CONCORD, Calif. – Feb. 26, 2014 – Ultimate neighborhood specialty beverage retailer BevMo! is thrilled to announce that today marks the beginning of the famous 5 Cent Wine Sale, where ClubBev! members can buy one bottle of wine and get the second for only five cents. BevMo!'s signature 5 Cent Wine Sale is available on select wines at all California, Arizona and Washington* store locations starting today, and you can sign up for your free ClubBev! membership at your local store. To help kick off this year's spring sale, BevMo!'s resident Cellar Master Wilfred Wong has created his Top 10 Picks to get you started, along with suggested food items that complement each wine.
 "The 5 Cent Wine Sale presents a great opportunity for customers to stock up on their favorite wines or be adventurous and try something new without breaking the bank," said Wilfred Wong, BevMo!'s official Cellar Master. "Whether you want to grab several bottles of your favorite Chardonnay ahead of summer party season or try that new Merlot you've been eyeing, BevMo! is the place to be this spring."
 Customers can visit their local BevMo! for weekly 5 Cent Wine Sale tastings on Fridays from 4 – 7 p.m. and on Saturdays from 2 – 5 p.m. Plus, lucky Bay Area residents will also have the opportunity to attend an in-store tasting in Walnut Creek hosted by the cellar master himself, where guests will be able to sip Wilfred's Top 10 Picks, indulge in fine cheese pairings, shop the 5 Cent Wine Sale and mingle with Wilfred and other local BevMo! experts. The tasting will take place on Wednesday, March 5 from 5:30 – 7 p.m. at 2940 N. Main Street.  
Wilfred's Top 10 5 Cent Wine Sale Picks include:
1.     Main & Geary Pinot Grigio '12 (92 points)
Suggested Pairing: linguine, clams in a light cream sauce
2.     Ray's Creek Sauvignon Blanc (89 points)
Suggested Pairing: raw oysters on the half shell
3.     Dolce Vita Prosecco (89 points)
Suggested Pairing: tuna sashimi, with sorrel and lemon
4.     Beringer Carneros Chardonnay '12 (92 points)
Suggested Pairing: sauteed, pounded chicken breast in a light crème sauce
5.     Ray's Creek Chardonnay (91 points)
Suggested Pairing: lightly grilled shrimp, with a white wine reduction sauce
6.     Kenwood Jack London Merlot '10 (92 points)
Suggested Pairing: baked pork tenderloin, with savory spices
7.     Zolo Gaucho Select Malbec '11 (91 points)
Suggested Pairing: grilled beef or goat, light red wine reduction sauce
8.     Donovan-Parke Pinot Noir '12 (91 PTS)
Suggested Pairing: grilled salmon, fresh, savory herbs
9.     Unruly Red Table Wine '11 (92 points)
Suggested Pairing: grilled beef or lamb, with a light touch of savory herbs
10.  Crooked Path Zinfandel '11 (93 points)
Suggested Pairing: Greek style lamb kebobs, with rosemary and lemon zest
Be sure to stop by your local neighborhood BevMo!, where our local beverage experts can help you make your BevMo Five Cent Wine Sale picks.
 *In Washington: 2 for 1 Sale: Buy 2 bottles of the same wine for the regular price of 1.