Life is different post-COVID and many of us have chosen to not return to a gym membership. Not only is it not the same fun environment as before, but we've learned that getting a total body workout at home IS possible. Better yet, we don't need a lot of space or a lot of cash, and we can do it all on a schedule that works for us.

A year or so ago, I shared with you that I was using the Cubii JR2 to stay more active during busy weeks. It's an under-the-desk elliptical machine that you can use while sitting in boring Zoom meetings, on long calls or even while writing blog posts. I love that machine, because I can prevent stiffness while still getting my work done, and I can hide it under my desk so there's no additional clutter in my office. I also can easily pick it up and take it to the couch or wherever else I may want to use it. Because it allows for multiple resistance levels, I can maximize my time and fine-tune the workout to my mood or needs.
Now, thanks to Cubii, I have a new Total Body+ machine, equally portable and for under-desk use, with the added bonus of being able to get an upper and total body workout at the same time!
Some days, I'm in quite a few Zoom meetings. I don't always need to be on camera, so I can multitask and avoid that feeling of being a slug who didn't get up from her desk all day. The Total Body+ means I can work my legs, get some cardio exercise, and still workout my arms, back and shoulders. And while it may not seem obvious, you're also getting in some core strengthening and posture boosts. (It requires you hold yourself, which works your obliques and abs.) It actually utilizes eight key muscle groups and has 12 levels of resistance.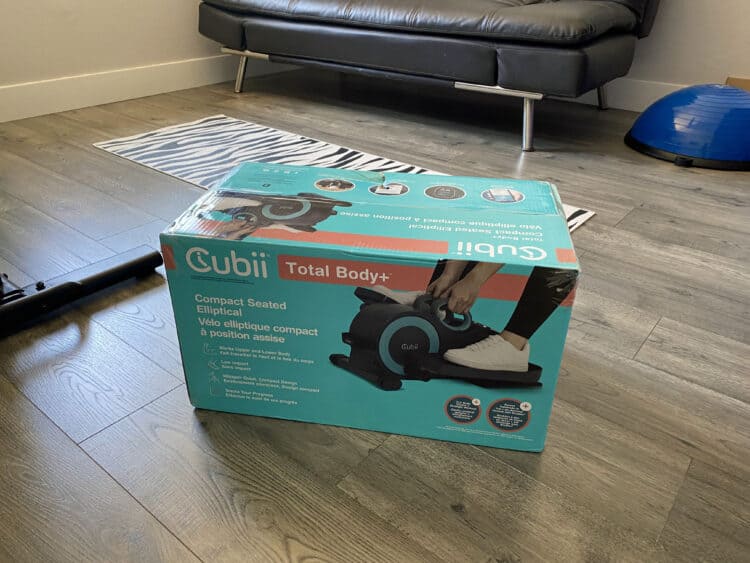 My new machine is still in its box as I just received it, but it's going to be assembled (which only takes a few minutes) and ready to go under my desk on Wednesday. I've got a dental procedure tomorrow, so I'm pretty much counting the day as a loss. I can't wait to try it though!
Someone laughed when I shared with them about the Cubii machines. "Working out while sitting down? A total body workout?" Yes! Not everyone has an hour or more to get to the gym daily, and you still get the elliptical benefits but while you're turning in billable hours. It's also a really great idea if you're dealing with mobility issues and you need something that allows you to keep your muscles and joints flexible but without the pain of a stand-up elliptical, bike or treadmill. With my RA diagnosis, I especially love that I can pedal to my level of ability each day. I'm a lot more likely to use the under-the-desk elliptical option, even for a little while, on days where the idea of climbing onto the bike hurts. It helps me burn calories and increase my heart rate, and that's never something to be undervalued.
The Total Body+ app allows you to change resistance from your phone, making it even easier to use, and the app also provides tracking. It really is a pretty cool machine, and you can learn more about it at the Cubii.com website.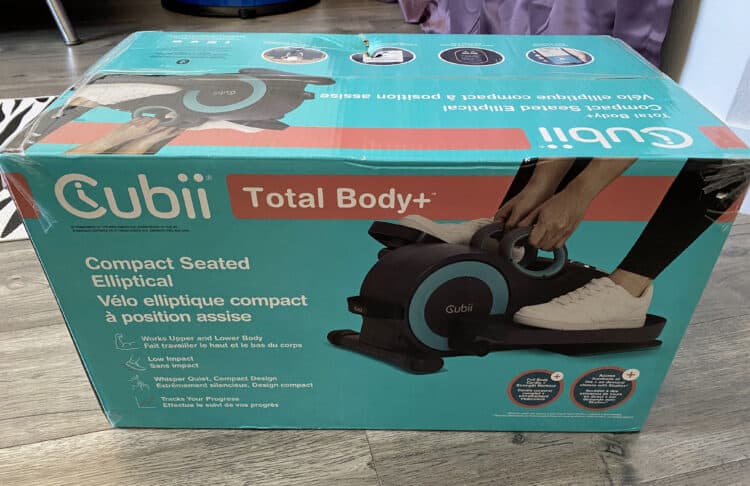 Once I've got it assembled, which I can easily do myself, as tools are included, I'll put up another post to fill you in on my experiences with it. I'm sure they're going to be positive like they were with my first Cubii! Time to get my total body workout on!