First, kudos to the name — Wicked Cow Burgers & Brew. Who wouldn't be intrigued by just that? Wicked Cow. Burgers. Brew. Love it! Family-owned, this new Upland restaurant has only been open a few months. Even more interestingly, it's owned by a family without any prior restaurant ownership, and let me just say this: you would never know. Stellar experience all the way around!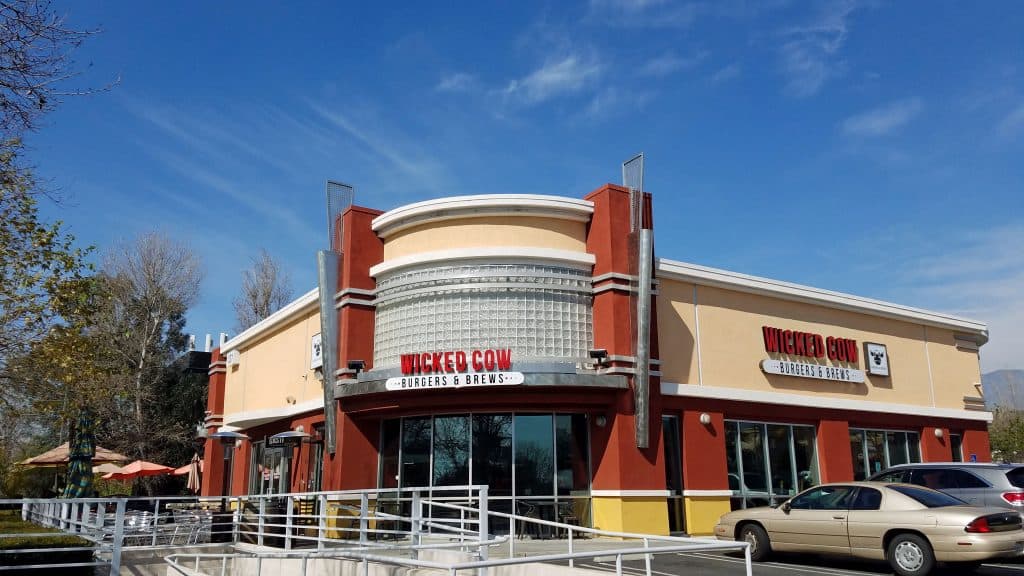 The restaurant's location is fantastic, just east of Euclid on the north side of Foothill. Near the hospital and medical buildings, it's a cute building with a bit of a retro look. Large and surrounded by parking, you can't miss it.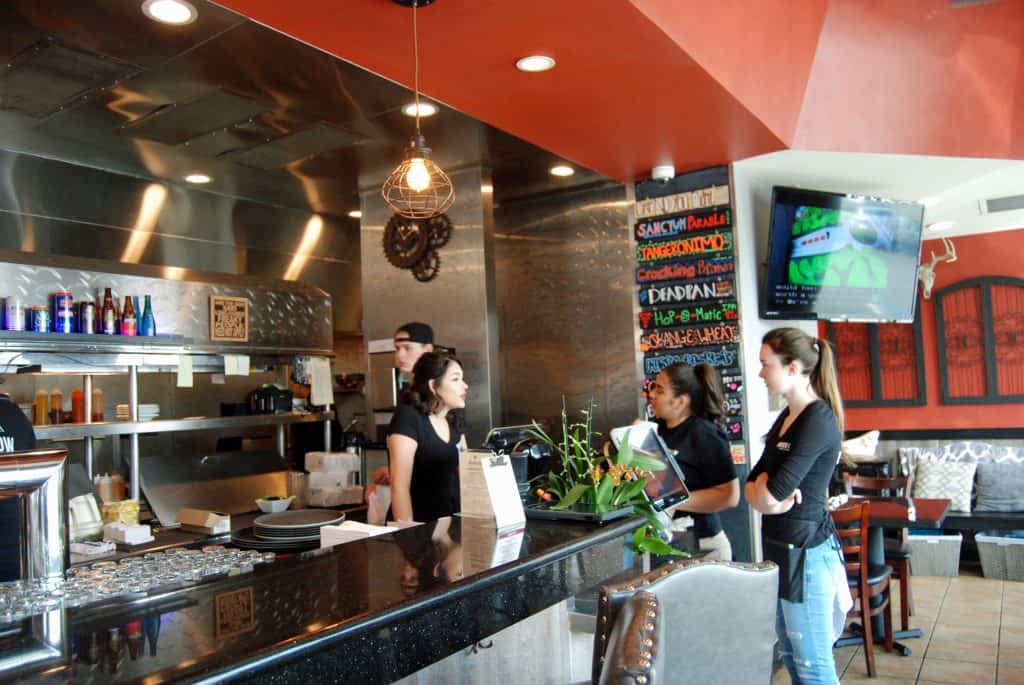 Inside, you'll find a fun theme of music lyrics on the walls, tables all the way around this central bar.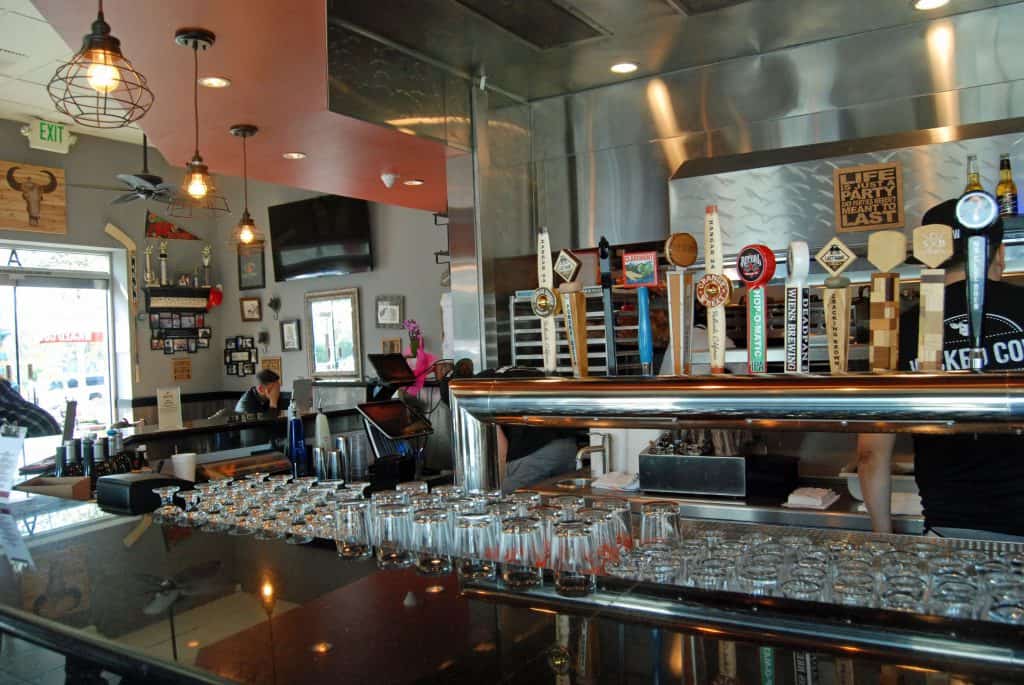 Known for its burgers and brews, Wicked Cow has a large menu of unique entrees, sides, desserts and cocktails. The daily recommendations are on each table and the choices are so varied, it's really difficult choosing!
Yet, this group of bloggers managed…by ordering a little bit of everything…and of course, taking pictures of it all.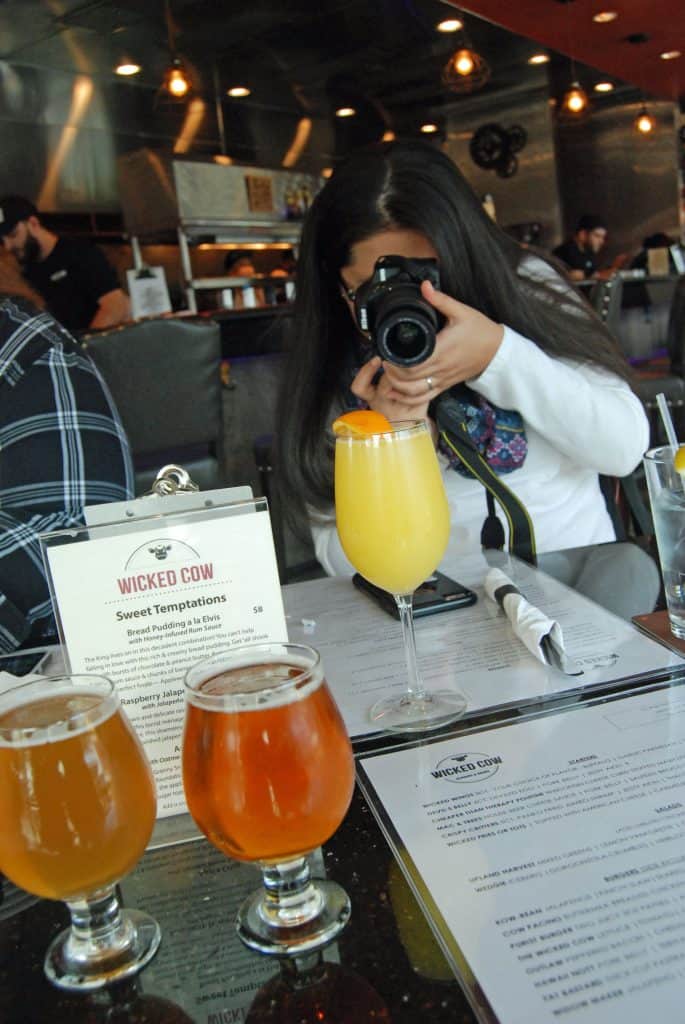 I started with these pork bellied deviled eggs, called Devil's Belly. Aptly named, they were delicious. I could eat just a couple of plates of these and a brew.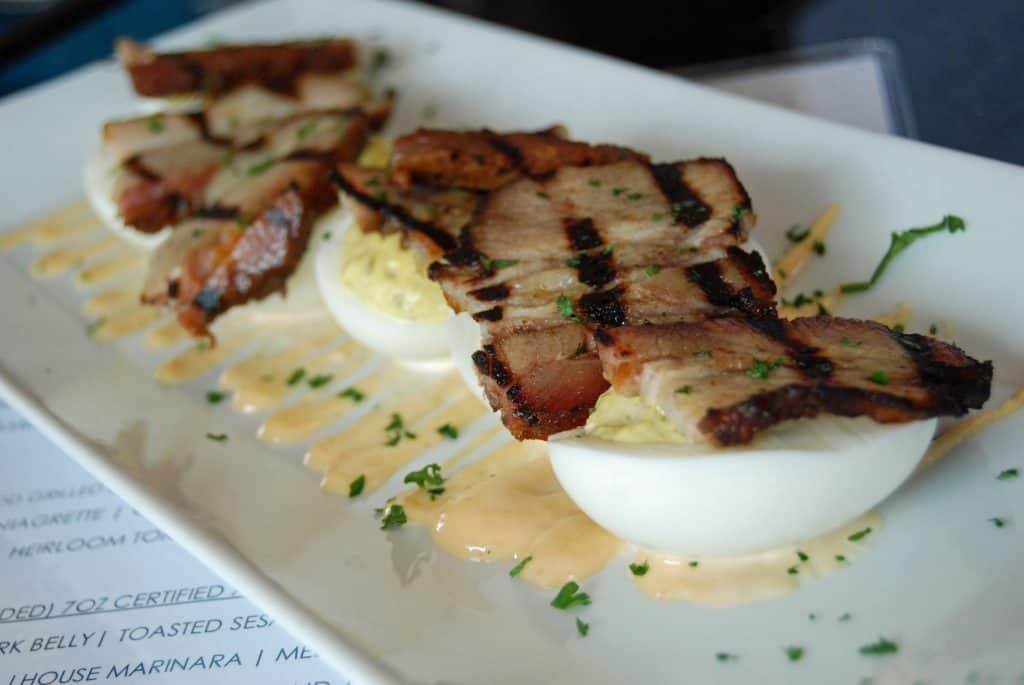 Next up? Mac and trees, which is exactly what it looks like. Creamy, rich and perfectly al dente…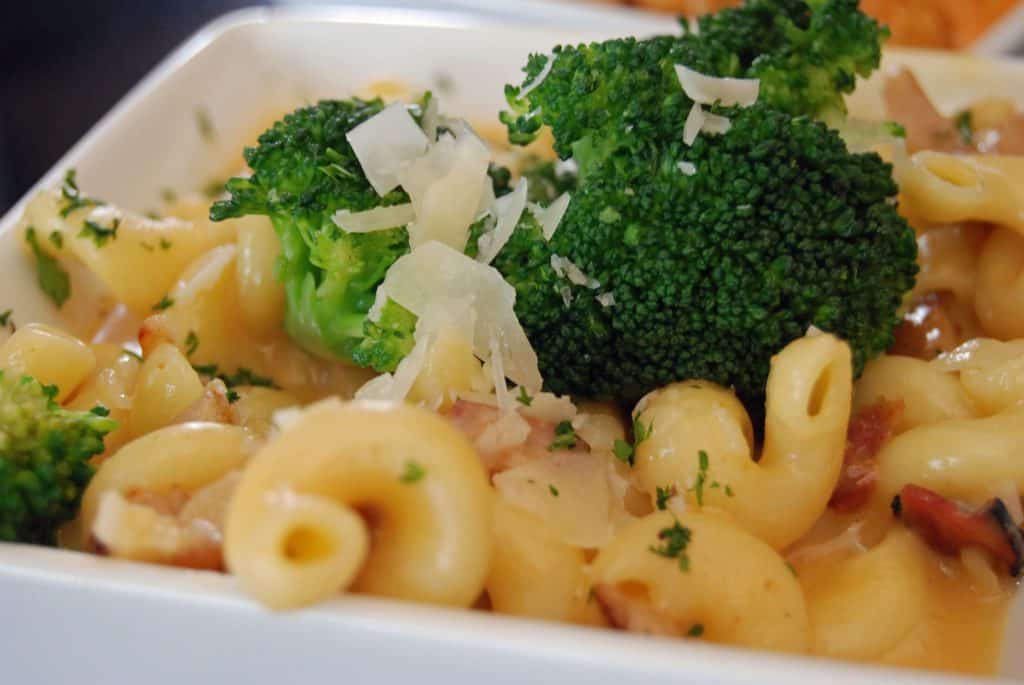 I tried a Grapefruit DIPA with 8.5% alcohol….it was yum.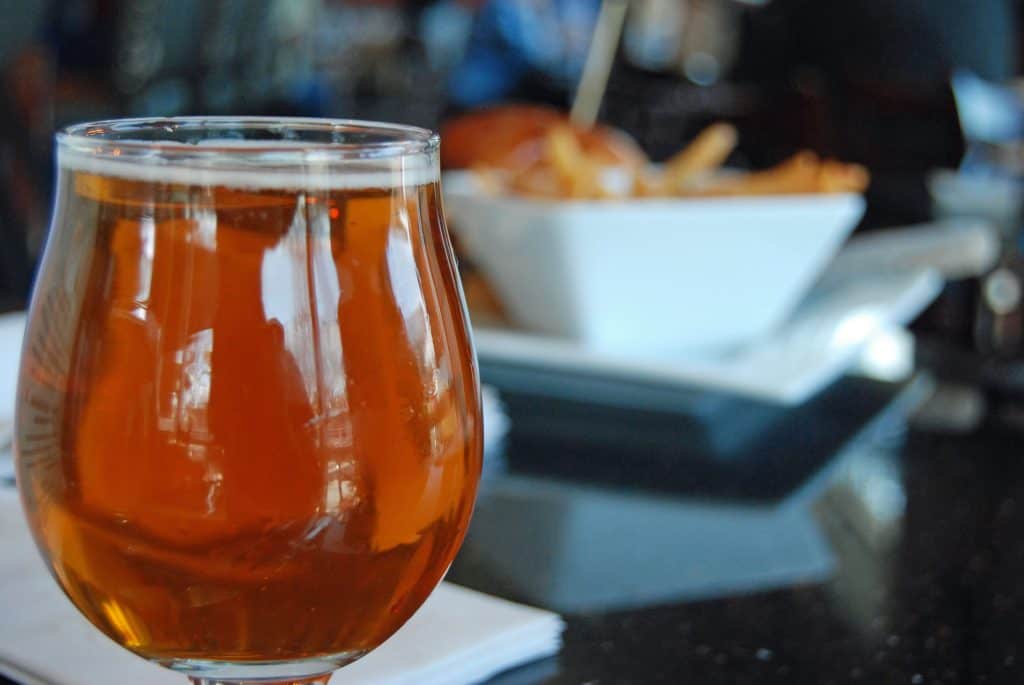 That's the husband's burger, a Widow Maker with jalapeno, peppered bacon, pepper jack cheese, chipotle sauce and an egg. Doesn't it look good? And those parmesan garlic fries…I stole a few. All the burgers are certified angus beef and definitely a cut above the norm.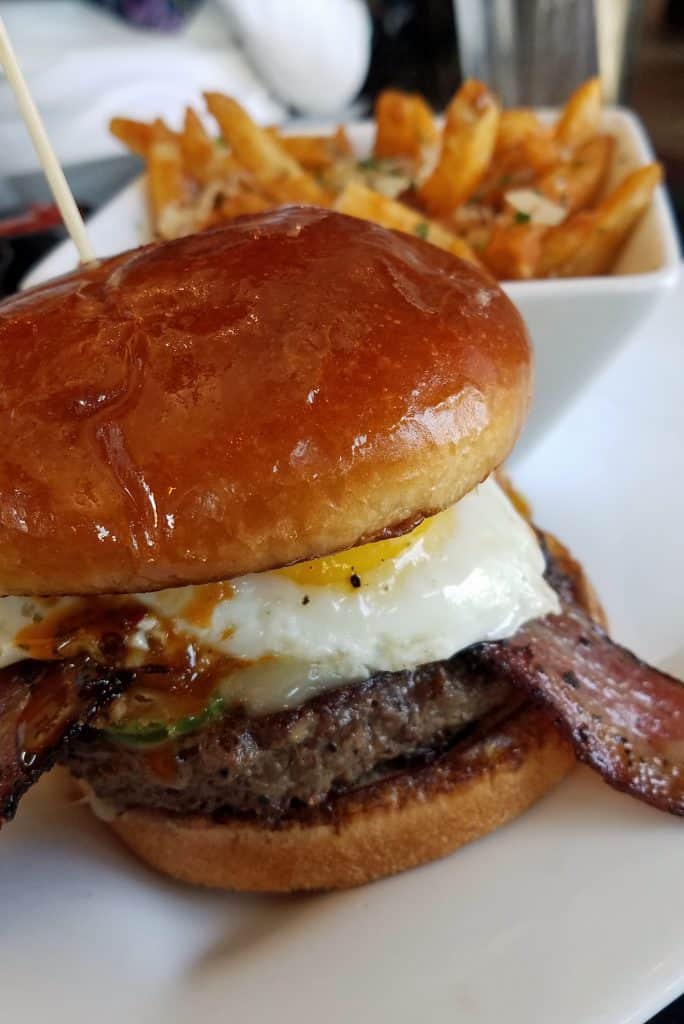 And he stole a couple of my onion rings..or maybe I didn't let him, these were good! A lot of onion rings are too coated or lacking in flavor, but these were seasoned, not oily at all and had a great crunch. They paired well with my Big Belly Grilled cheese, which had pork belly, cheddar, swiss and pepper jack cheese on that grilled bread, also coated in cheese. Cheese heaven!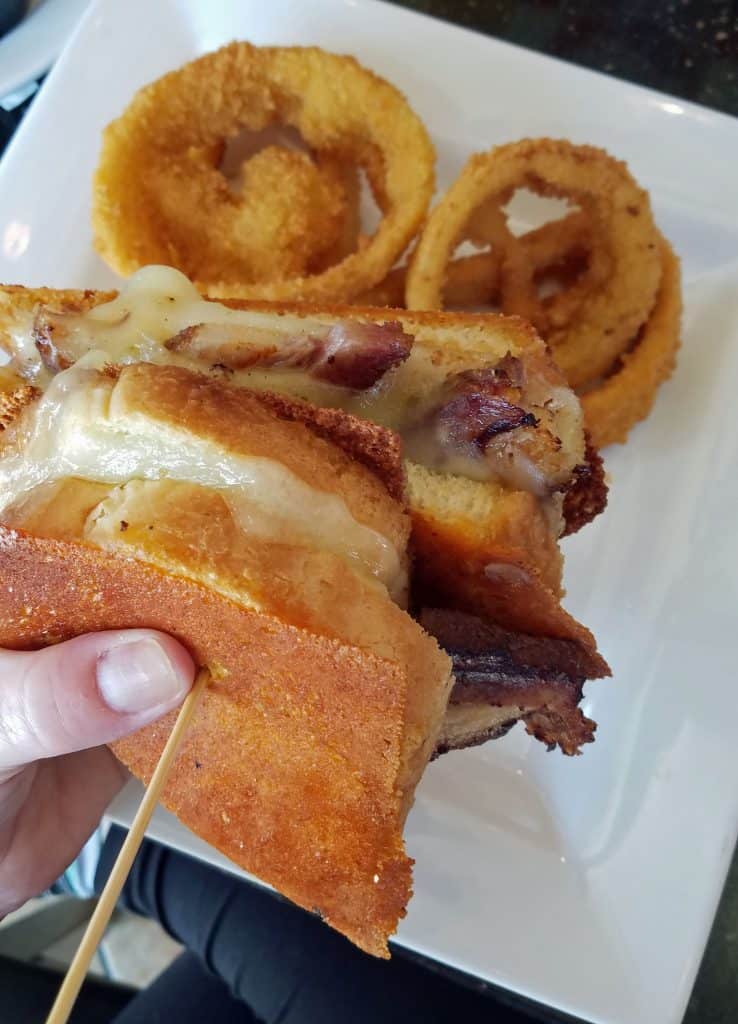 This Cow Pacino is a really unique 'burger' that's not a burger — a breaded chicken breast on a garlic bun covered with house marinara and provolone, it went with more of the Wicked Tots.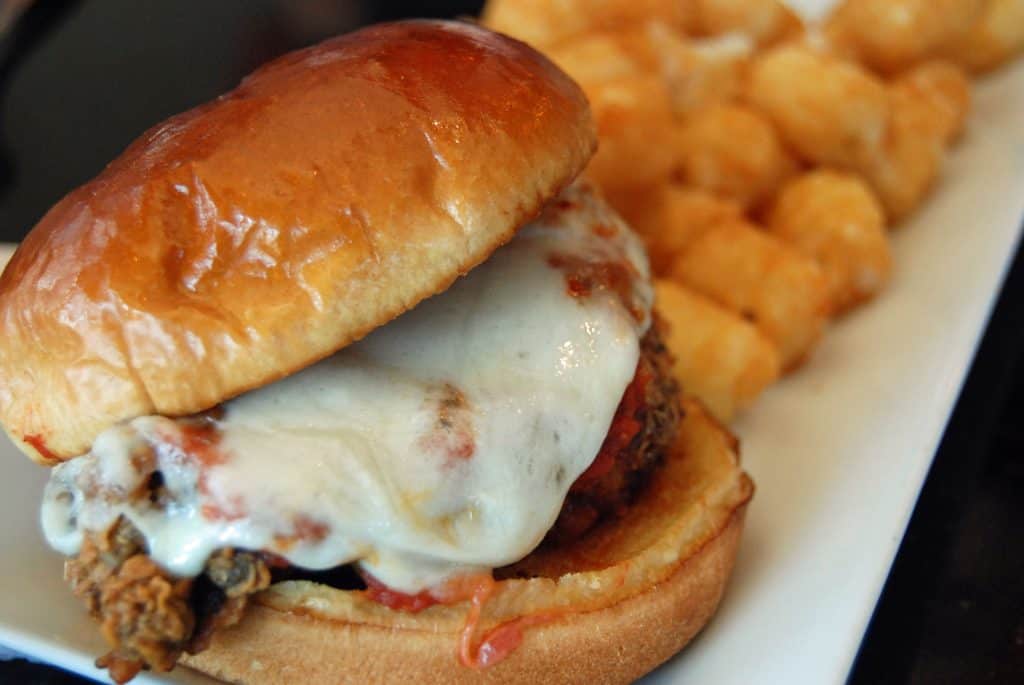 Don't go to Wicked Cow unless you're really hungry, because you can't leave without trying dessert. I may or may not have claimed this entire Raspberry Jalapeno Creme Brulee as my own…well, I shared a little with the husband but not much. With a good crack on the top, the inside is perfectly custard-y and the raspberry flavor pops. Then you want to eat that candied jalapeno at the end, yum. With a good spark of heat, save it for the end!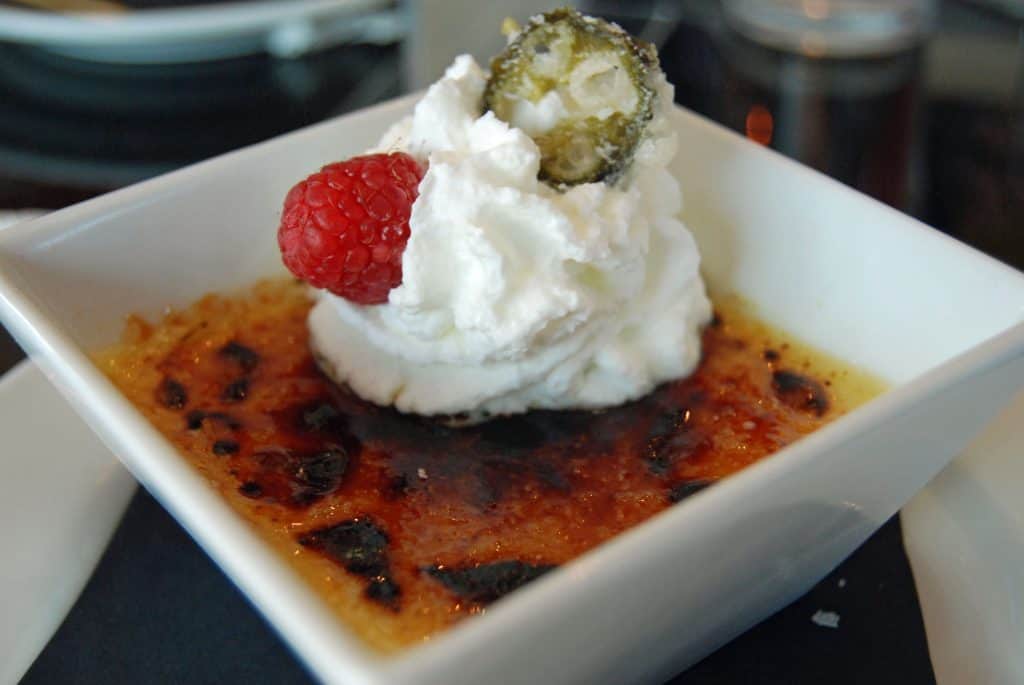 I'm sorry but I don't have the full name of this heavenly dessert below. The sticks had chocolate and coffee and were as rich as could be. One serving will work for two of you, and it's OH so good.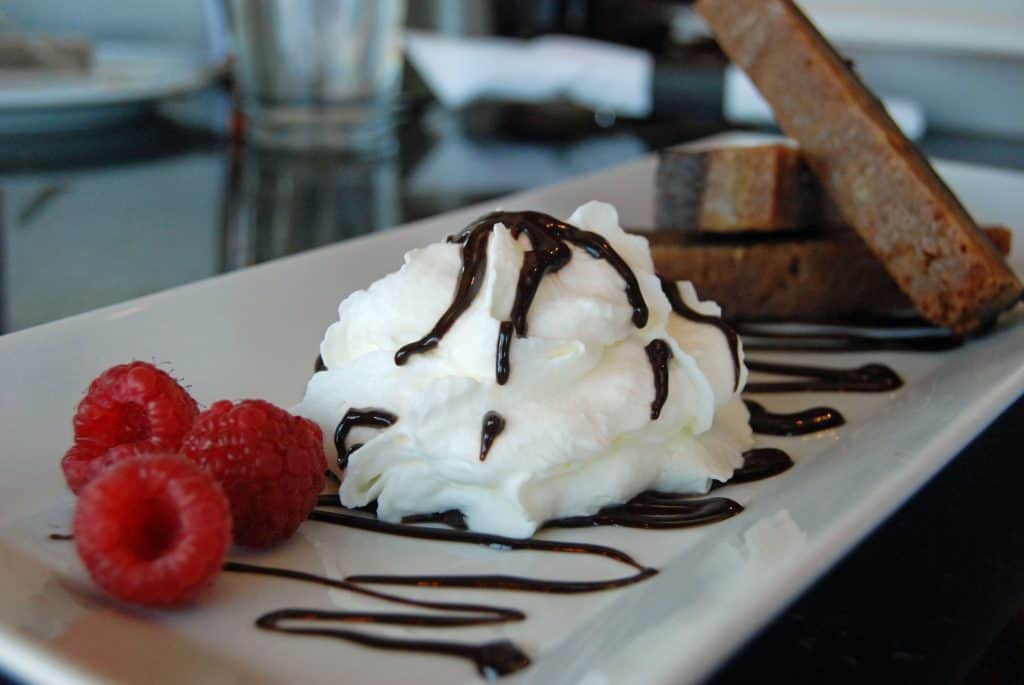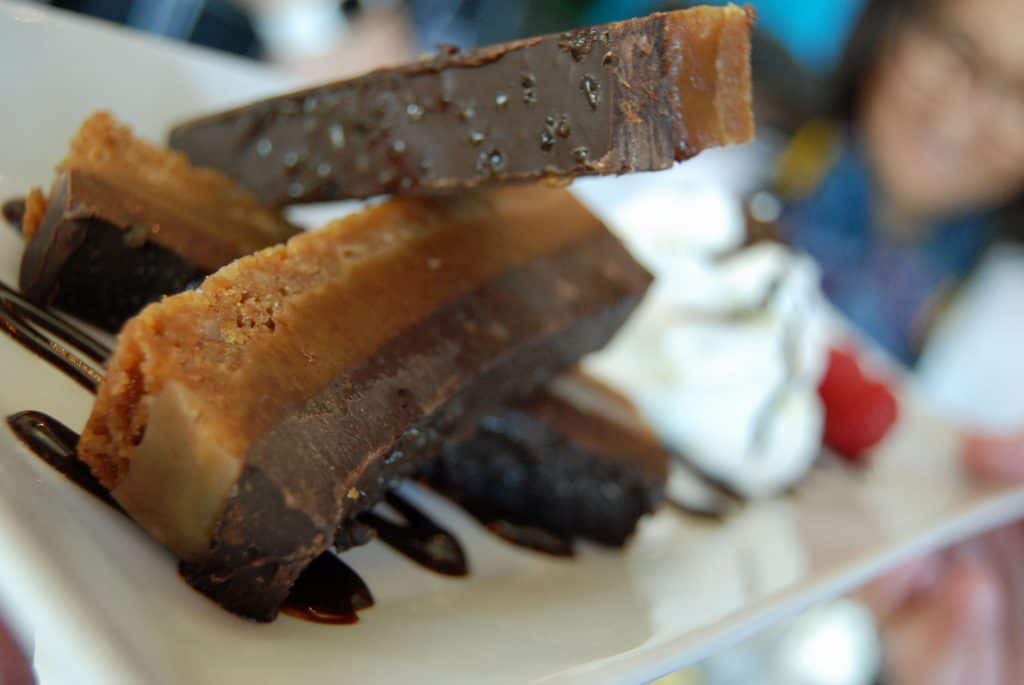 Apple Crisp and Elvis Bread pudding rounded out the dessert options. What an array!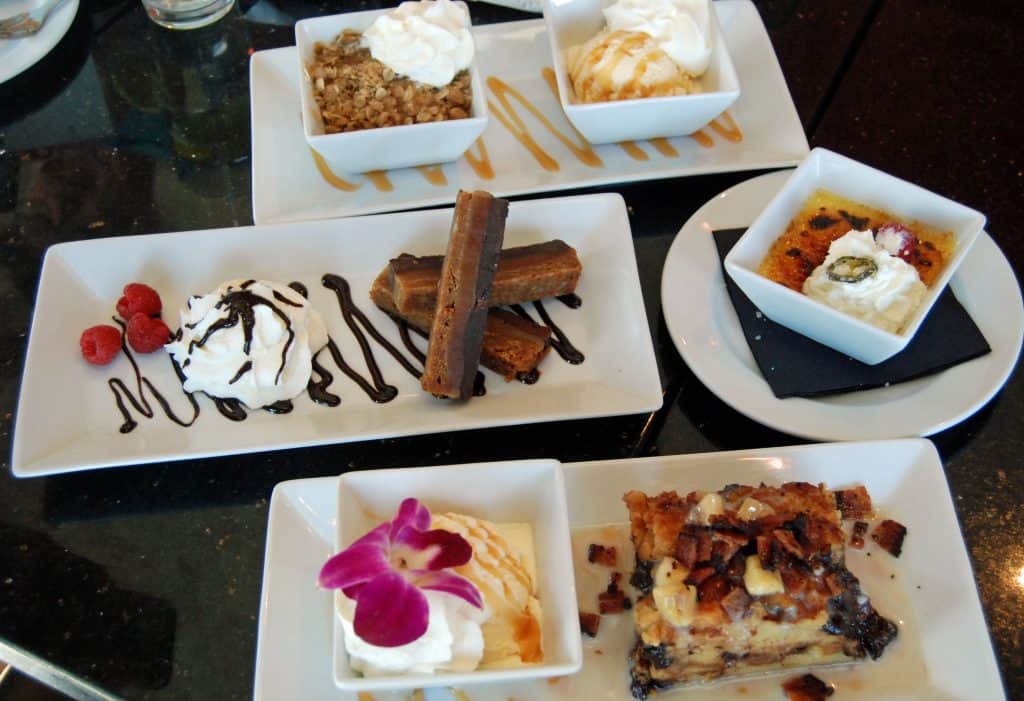 Learn more about Wicked Cow Burgers & Brews over at their website. Then head on over for a lazy afternoon or evening of delicious food and beverages. Don't take my spot at the bar, I'm headed back soon for another creme brulee!