Living here in Southern California, I have my pick of food choices. I'm within an hour of every type of food available and I don't take nearly enough advantage of that. Restaurant weeks come along and remind me of the choices I have and Orange County Restaurant Week is no exception. This is the seventh year of OC Restaurant Week and with at least 100 restaurants throughout the county participating, you have your pick of locations and food styles while utilizing the $10-$50 prix-fixe menu pricing from March 1 through March 7.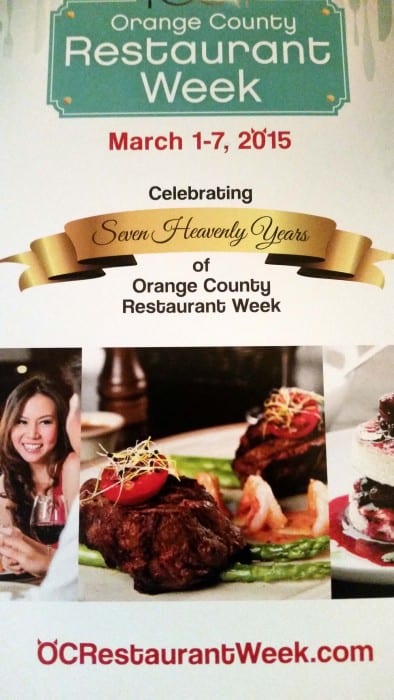 Last Tuesday evening, I attended the media preview at the Wolf and Sub-Zero showroom in Costa Mesa. Several restaurants, along with Casey's Cupcakes and Valenza Chocolatier, were in attendance, even a Starmont wine bar. We were treated to amazing bites from Fig & Olive, Maro, Blue C Sushi and Slapfish Grill. I've been to Blue C Sushi in Fashion Island before, where Chef Joe made us an amazing meal of many courses of delicious Japanese food, and their tastes at the media preview were as fantastic as always. I've not been to Fig & Olive for a full meal before but they are on my list of restaurants to visit in March. It will be worth the drive from up here in the Inland Empire.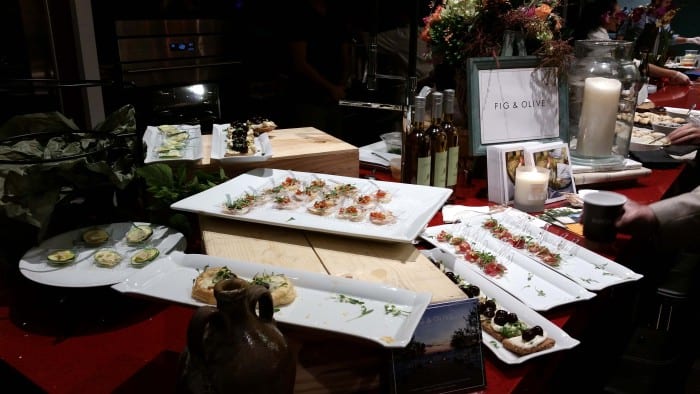 Below are some photos of the food we tried. My favorite was probably the shortbread cookie topped with tart black cherries and ricotta cream, created by the lovely team from Fig & Olive, but I could have gone back for seconds of every thing that we tried!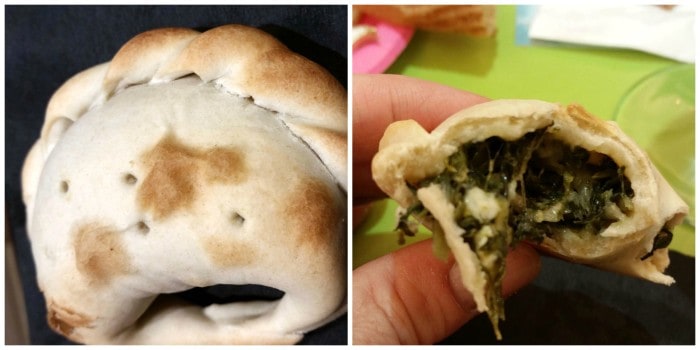 This vegetable and cheese-filled empanada came from Maro Wood Grill, located in Laguna Beach. It melted in my mouth!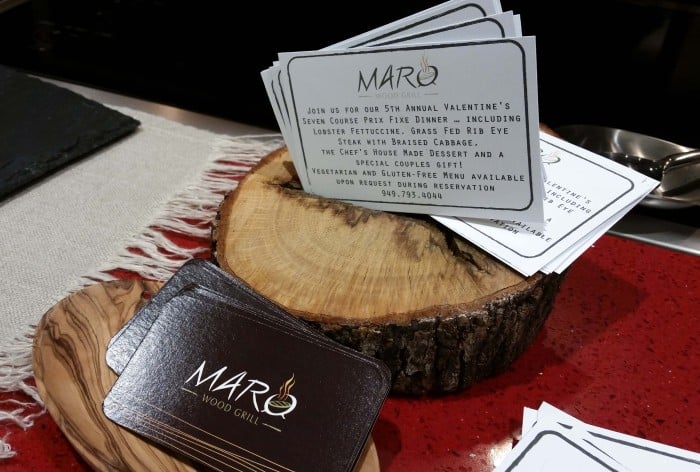 What a unique way to display their business cards!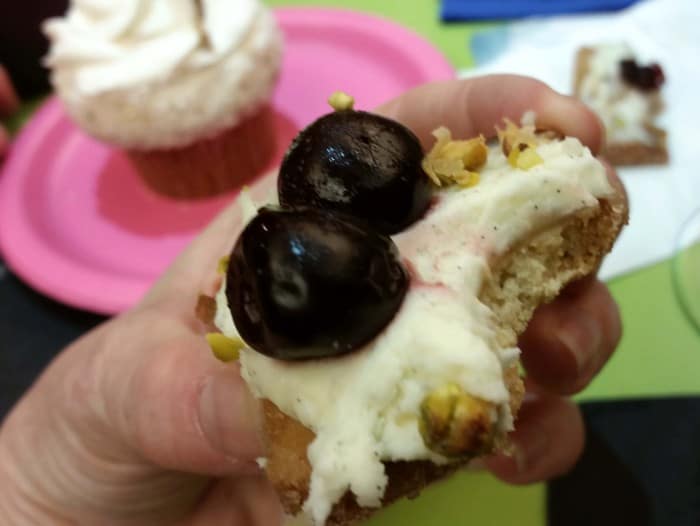 Shortbread. Ricotta cream. Tart cherries. No other words are necessary. (Shhh, I had two.)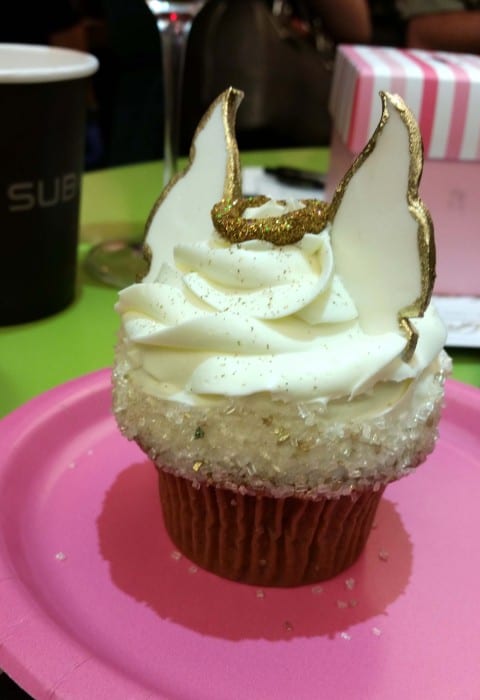 This cupcake from Casey's Cupcakes, located in Newport Beach, Huntington Beach, Irvine and Riverside, was spot on.  Moist and flavorful and light. Delish.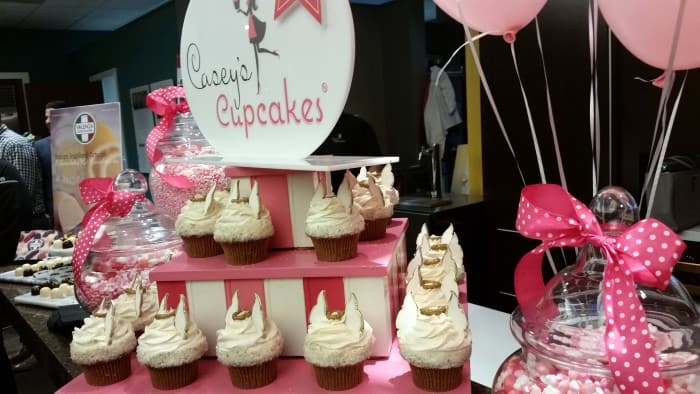 I loved the whimsical display!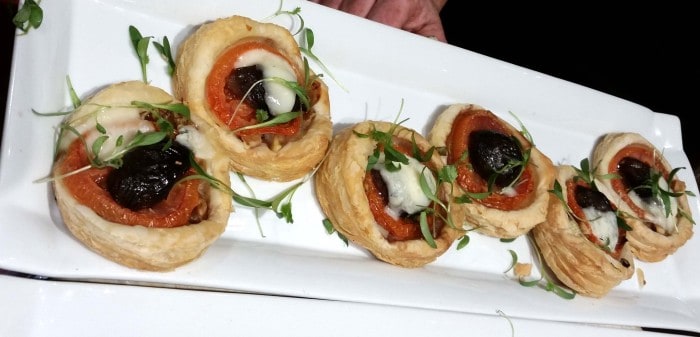 These were from Fig & Olive as well, and the pastry dough just flaked off in your mouth. Aren't the colors in my oddly framed photo fantastic? There were several people taking photographs of this plate at the same time. That's a sign how good they were.
Great wine to go with the great food. I tried the chardonnay and the sauvignon blanc.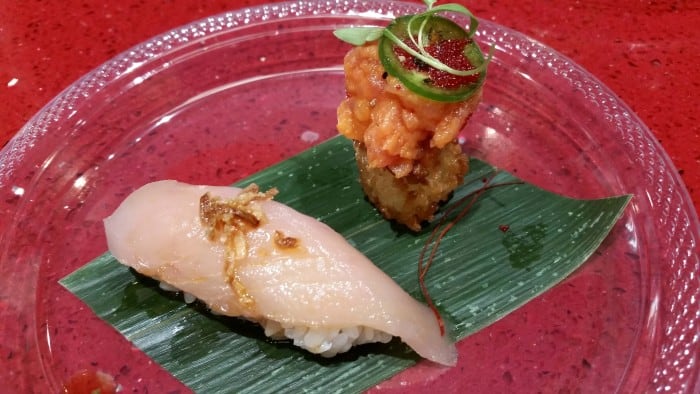 Blue C Sushi, where the food is fresh and delicious but also so beautiful to look at!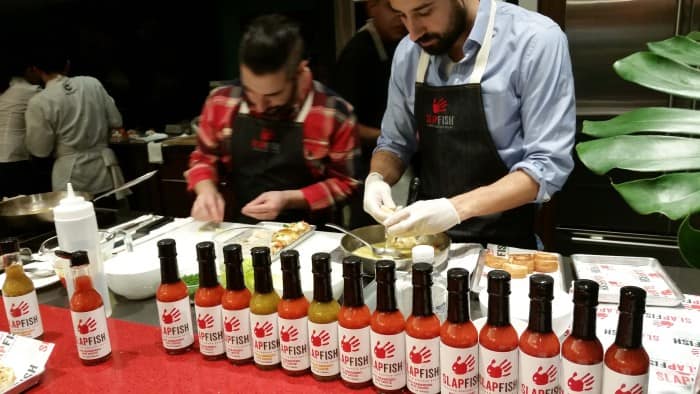 Slapfish's bites were talked about all night long. My picture didn't do it justice, but they're making little bread sandwiches, with one piece of bread cut partially down the middle, with lobster filling. Put a few drops of the hot sauce, which came in a couple different flavors, and wow, what a difference. So good, with or without the sauce. Often, sauce masks the food flavors but that wasn't the case with Slapfish. The hot sauce perfectly accented the lobster and I need to get my hands on a bottle.
Take advantage of Orange County Restaurant Week and try new restaurants, or visit an old favorite — but try something new, with their fixed menu prices that start at $10 for a lunch and go upwards to $50 for dinner. It's the Orange County culinary event of the year! Where will you go first?