Sunday's Avengers: Infinity War press junket was different from any other I'd been to yet. The crowd was abuzz and with 20 celebrities on the list of appearing talent, no one knew what to expect, especially since they were obviously going to assemble behind a big black curtain. What happens when you have 20 Marvel superheroes all in one room at one time? Will the moderator pick who to ask and choose the questions? Will they come out in groups despite that normally being announced ahead of time? WILL SOMEONE FLY DOWN FROM THE CEILING?
Avengers, assemble!
I couldn't help it.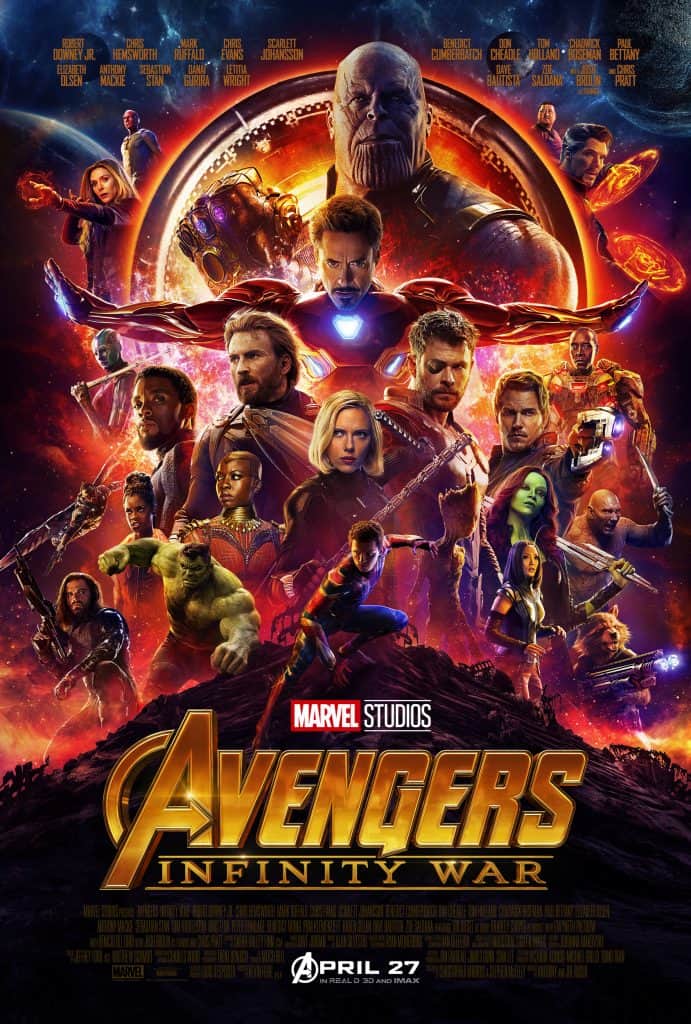 If you're familiar with Thor: Ragnarok….and if not, WHY NOT….you know who the Grandmaster is. While he wasn't on the attendance list, it was an awesome surprise when he strutted out from stage right and headed for a lottery machine. After much enjoyable ado, all in perfect Jeff Goldblum fashion, he began to randomly choose ping pong balls with a guest's name or category question on them. We only had an hour, so this was to ensure that everyone had a chance to speak. With so many Marvel superheroes on stage, and so many press members and journalists, all with their own favorites, it was a fun way to get the ball rolling. (See what I did there?)
And here they are….
·         

Dave Bautista

 ("Drax")

·         

Paul Bettany

 ("Vision")

·         

Chadwick Boseman

 ("T'Challa / Black Panther")

·         

Josh Brolin

 ("Thanos")

·         

Don Cheadle

 ("James Rhodes / War Machine")

·         

Benedict Cumberbatch

 ("Dr Stephen Strange")

·         

Robert Downey Jr.

 ("Tony Stark / Iron Man")
·         Winston Duke ("M'Baku") 

·         

Danai Gurira

 ("Okoye")

·         

Chris Hemsworth

 ("Thor")

·         

Tom Hiddleston

 "Loki")

·         

Tom Holland

 ("Peter Parker / Spider-Man")

·         

Scarlett Johansson

 ("Natasha Romanoff / Black Widow")

·         

Pom Klementieff

 ("Mantis")

·         

Anthony Mackie

 ("Sam Wilson / Falcon")

·         

Elizabeth Olsen

 ("Wanda Maximoff / Scarlett Witch")

·         

Chris Pratt

 ("Peter Quill / Star-Lord")

·         

Mark Ruffalo

 ("Bruce Banner / The Hulk")

·         

Zoe Saldana

 ("Gamora")

·         

Sebastian Stan

 ("Bucky Barnes / Winter Soldier")

·         

Letitia Wright

 ("Shuri")

·         

Director Anthony Russo

·         

Director Joe Russo
·         Producer Kevin Feige
Questions flew fast and furious as stars answered their questions and handed over the microphone to the next person. Given that none of us had seen the movie yet, it was a little hard to choose your question. Marvel is THE best at secrecy. They have to be, because their movies are full of suspenseful plot twists that have everyone reeling and waiting for more. If a question hinted at anything from Avengers: Infinity War, the response redirected to a safer topic…which made for a hilarious interview.

When Chris Pratt faced a question he couldn't sufficiently answer, he shared a story about bass fishing with us in a way only PrattPrattPratt — his Twitter handle — could do. I don't know whether he really fishes or not, but he sure seemed to know a lot about lures. Dave Bautista talked about his Avengers necklace. (And now I want one.) Scarlett Johannson stood and showed us her outfit.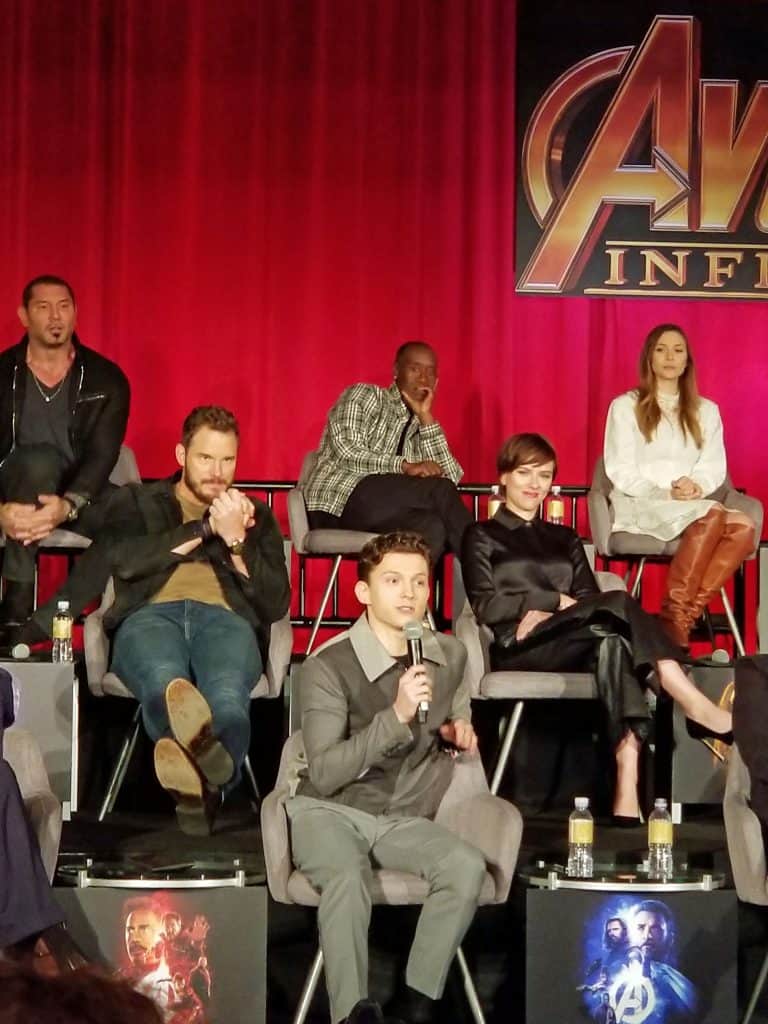 A favorite moment for this Thor and Loki fan was when someone asked Tom Hiddleston who his favorite co-star/character was. He hemmed and hawwed a bit and, well, you can watch it on this brief video below. I love love love these two.
Dave Bautista is hilarious as well.
Here are a few photos from the junket. I try to bring you the best and a couple of these are a bit blurry but the subjects are worth it. Hmmmmmm….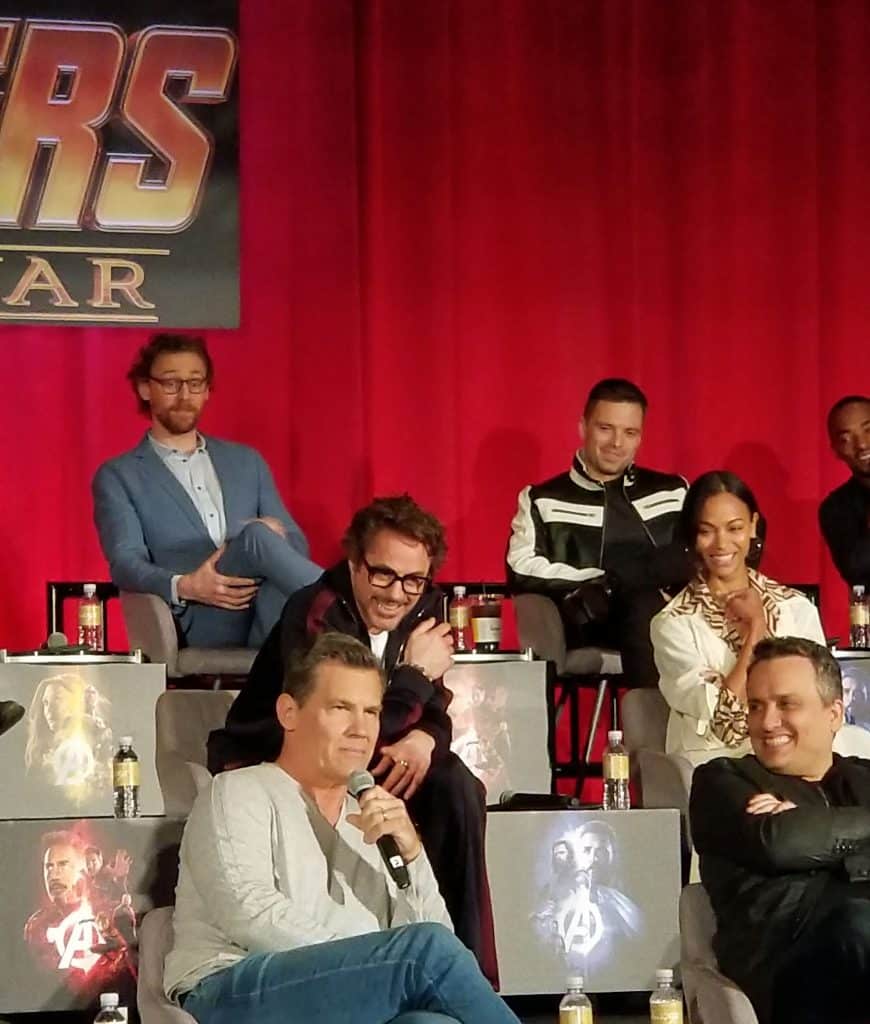 Tom Hiddleston's face in that one! I ran into him very quickly in the hallways after the junket. He was turning a corner to head into a room for his one-on-ones and I sort of stood there thinking OMG…he looked just then, when the fangirl wasn't completely off my face, and I kind of whispered this weird "Hi!" He waves and says "Hello!" and gave me this beautiful smile. I died a little….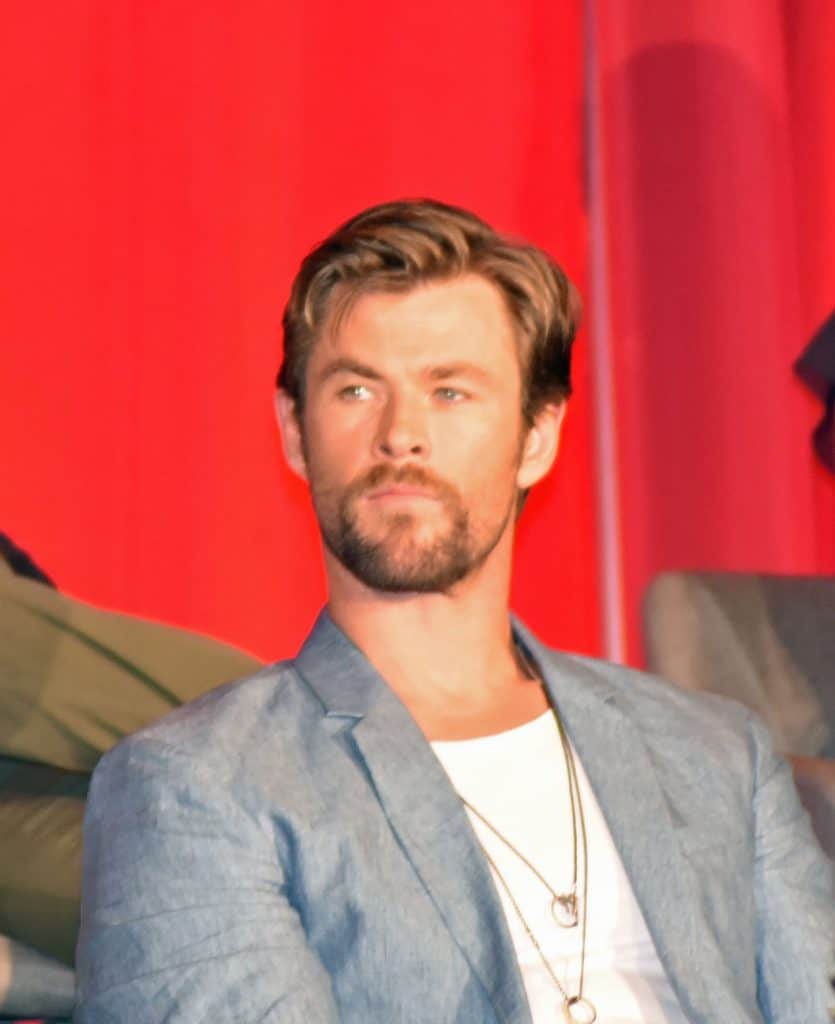 And of course, you expected that photo, right?
Avengers: Infinity Wars is the culmination of 1o years of movies from the Marvel Cinematic Universe. It brings together characters from all realms of Marvel in a way that you HAVE to see to both believe and fully process. I can't tell you anything from the movie other than I am still processing it. There are no other words for what I'm feeling about it just yet. Ask me next week…after you've seen it…and we'll talk. We'll be seeing it again and it'll be another emotional whirlwind but I need to see it twice. Maybe three times.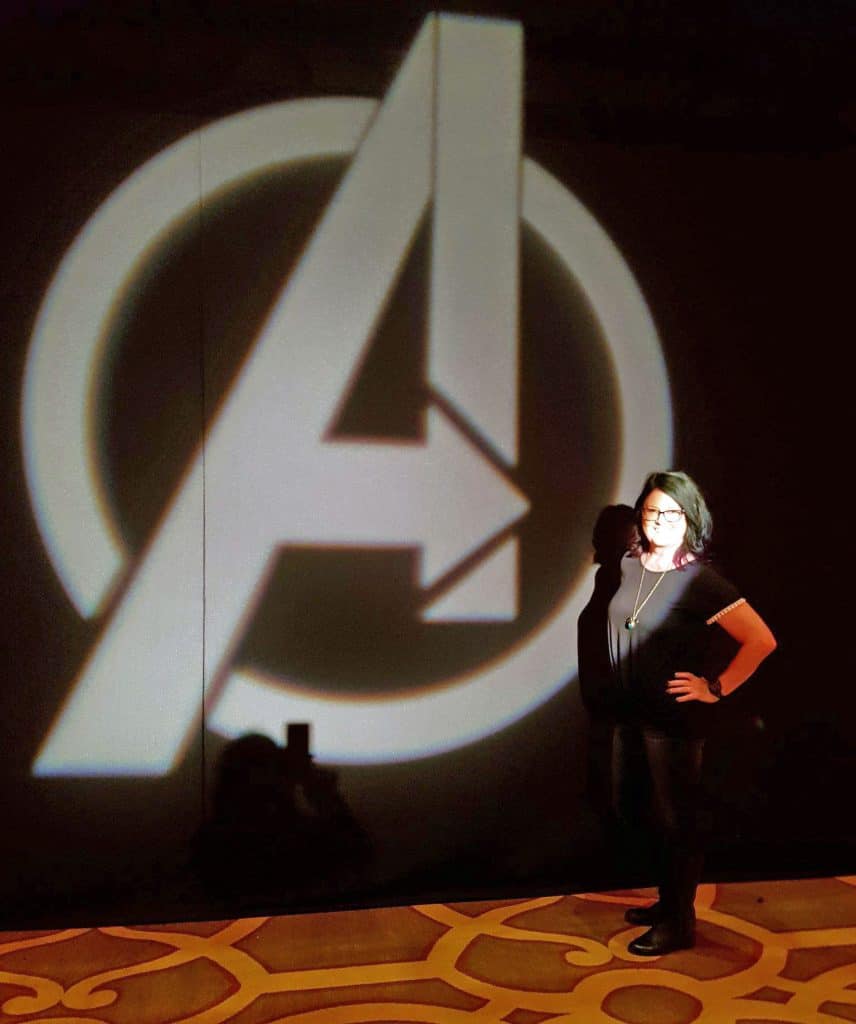 Infinity Wars isn't the end though, as the next movie in the franchise comes out in May 2019, and it's yet to be named, though that could be strategy from Marvel based on not wanting to give anything away. Smart move, Marvel. You had me surprised ALL NIGHT LONG. Here's a trailer. You're welcome.