Last week, we had the distinct pleasure (and fun!) attending the Kong: Skull Island premiere in Hollywood, courtesy of Dolby. In the heart of downtown, at the busy corner of Hollywood and Highland, most days you only need to follow the crowd and flashing lights to find the excitement that surrounds the movie industry. Tourists walking the streets to see the stars on the Hollywood Walk of Fame, odd entertainment scattered along the sidewalk and nightlife and food galore, a trip there is never boring. Add a huge green carpet set up a movie as big as Kong: Skull Island? It was quite a night.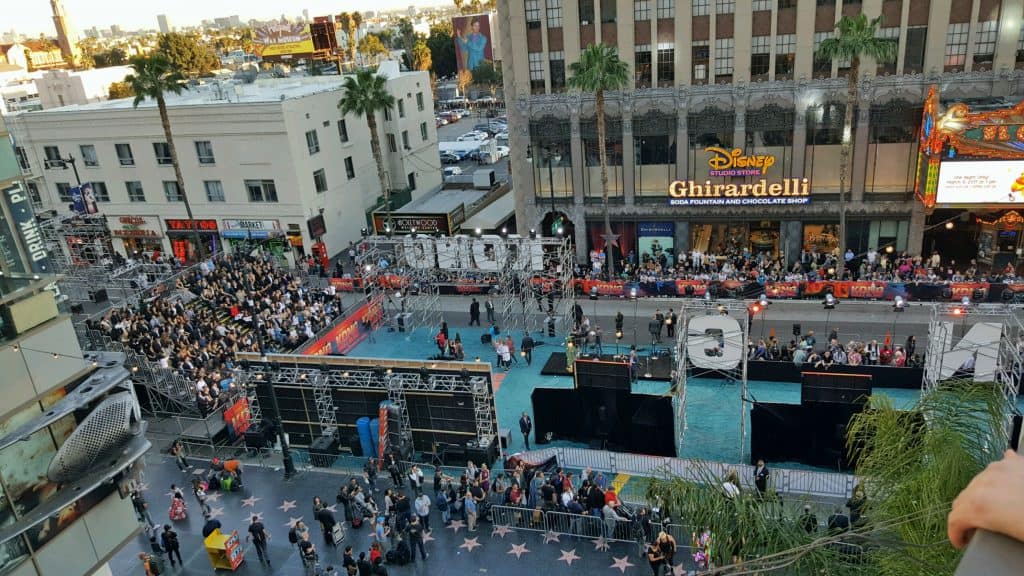 Thank you, Dolby, for inviting us to attend. The reception party over at Trastavere Ristorante in the Hollywood and Highland Center was a great way to start. Then, hearing the roars and thunderous foot steps of Kong in Dolby Atmos was amazing. The Dolby Theater is home to the Oscars for a lot of reasons, but I have to say the sound is right up there with the beautiful interior. Red and gold everywhere you look, beautiful lighting and the thump when a monster steps across that screen makes it a theater you have to visit. And getting dressed up for another fun night? Love it!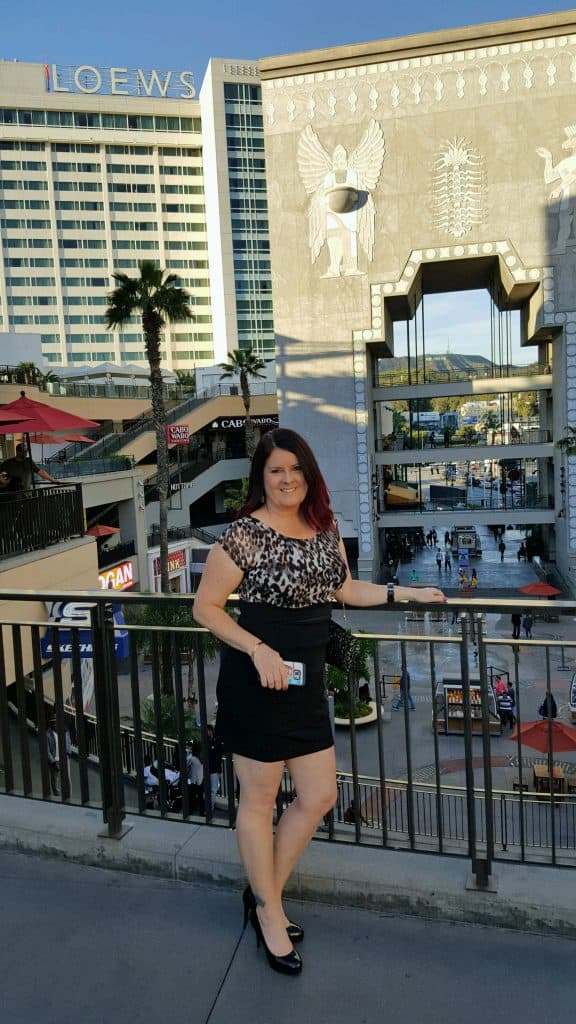 Kong: Skull Island came out last week and it's already a hit with the fans. I'm a huge Tom Hiddleston fan — in case you haven't seen my many posts about Marvel movies and the marvel-ous <had to do it> cast. Having him AND Samuel L. Jackson, aka Nick Fury, in the movie was a huge bonus. Brie Larson is beautiful and plays the photographer role with just the perfect mix of adventure-loving independence and wide-eyed fear and wonder at Kong. One particular scene had me sniffing and undoubtedly caused some other tears.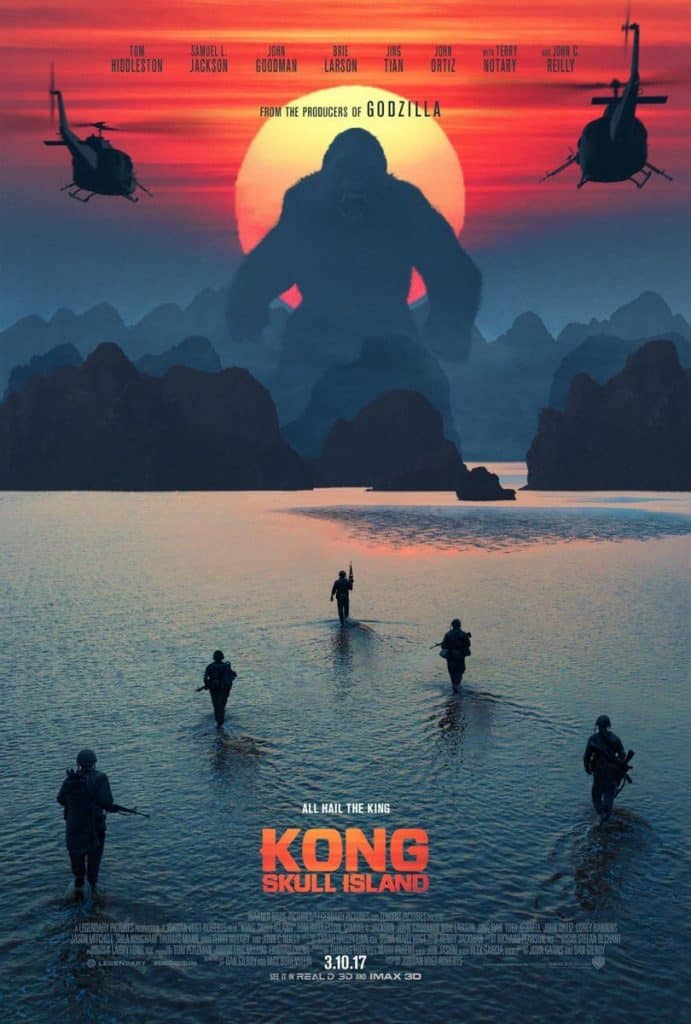 The story of Kong has had many iterations over the years, but this one will stick in your memory. The special effects are amazing and John C. Reilly adds the typical humor you expect from him. It's a dramatic movie, with a lot of action and a little gore, but it's not without a much needed scattering of comedy. The cast delivers a show and you get to go along for the ride in Dolby Atmos.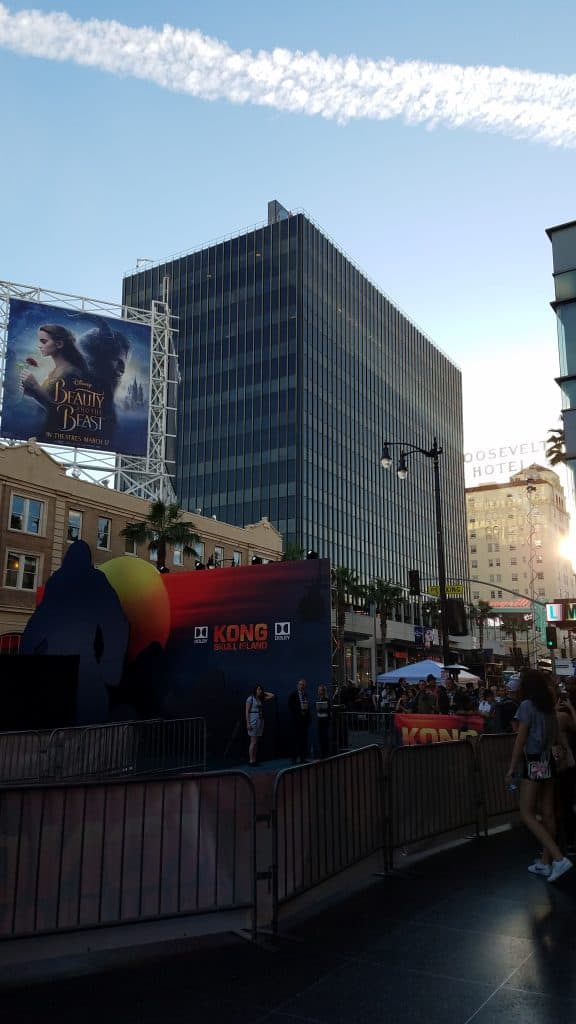 I love what I do, and events such as attending the Kong: Skull Island premiere in the Dolby Theater is just one more reason why. Such history in the theater and an enjoyable evening all around, not to mention my very brief conversation with Mr. Jackson on the way out. He is one tall dude and his wife is gorgeous. Walking down the Oscar stairs to head out onto Hollywood Boulevard before we left for the night rounded out the evening. Hollywood, I love you. And Dolby Theater, you too. Thanks again for one heck of a night!