I'm a sucker for Christmas movies. The minute the temps drop below 70, I'm sitting by the fireplace, maybe a glass of wine in my hand, the first of many Christmas movies on my TV. This year, I'm really excited that HBO Max has raised the bar with new movies that serve up just enough cheese with humor, love and the enduring holiday spirit that we all need. We were invited to screen A Hollywood Christmas movie within a movie at the HBO Xmas event on the Warner Bros. studio a couple of weeks ago and I'm here to tell you to put it on your watch list.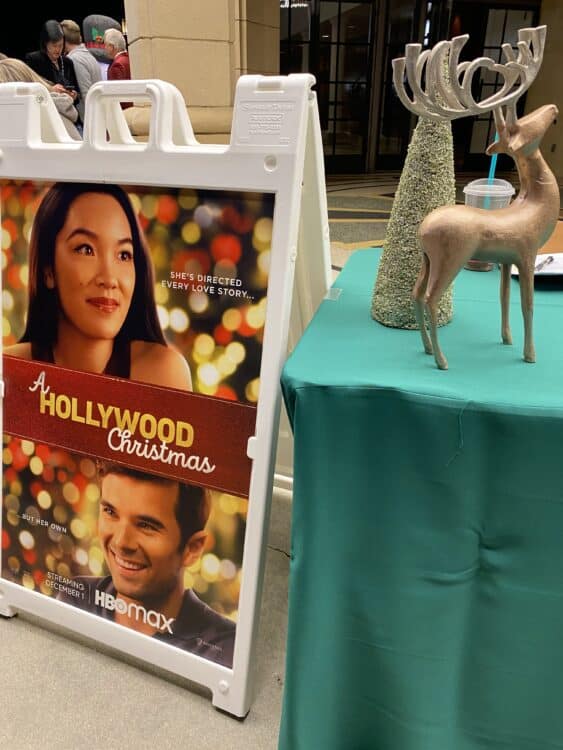 A Hollywood Christmas Movie
Starring Jessika Van, Josh Swickard, Anissa Borrego, Riley Dandy, Zak Steiner, Tom Williamson, and Missi Pyle, A Hollywood Christmas takes place on the very Warner Bros lot we celebrated its release on. It's a lighthearted fun story about an up-and-coming Hollywood producer who learns her Christmas movie division is being closed; she's working hard to finish the movie they're currently filming while keeping future Christmas movies on the slate, but facing challenges from new studio staff. Add in the typical calamities that occur during the filming of a movie and you've got to watch it to see how it turns out! Oh, and there might be a little romance involved. I mean, Josh Swickard… (You may have seen him in the California Christmas series, with his wife Lauren. They are TOO CUTE.)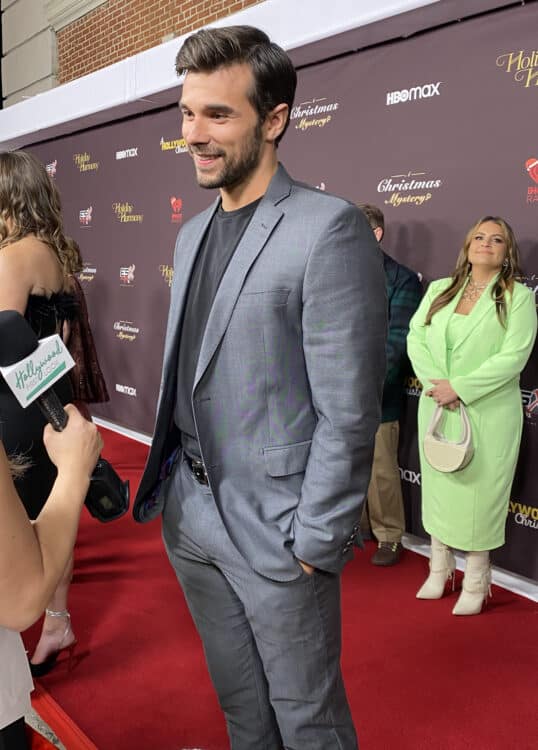 Here's a quick trailer!
The Holidays with HBO Max event was staged on the Brownstone scene area of the Warner Bros studio, complete with an amazing customized hot cocoa stand, gorgeous Christmas sugar cookies, a pizza truck …and SANTA. (I heard quite a few "I know him!" lines yelled across the party, it was hilarious.)
I stood with a few friends — new and old — on the red carpet to interview the cast as they walked the step-and-repeat. Cast from three movies attended (A Christmas Mystery and Holiday Harmony, as well as A Hollywood Christmas), which included Eddie Ciprian and his wife, Leann Rimes, the beautiful Brooke shields and the infamous Beau Bridges. What a lineup, and as someone who has been a fan of Brooke since she was in Blue Lagoon, I geeked out a little when she high-fived me. (She'd been talking to us about being moms, and how older moms are in a different phase of life; she's actually the same age as me so the high-five had my teenage self back in full bloom.)
The evening was magical. We chatted with other guests, many of whom were in one of the movies or other movies by the same production companies, sipped sea salted caramel cocoa, and I told Santa what I wanted for Christmas. And those cookies! I brought one home for my youngest son, and I kind of wish I'd had another for myself. The only thing missing was a real snowfall, it was the perfect night of fun and entertainment. Thank you, HBO Max, for the invite!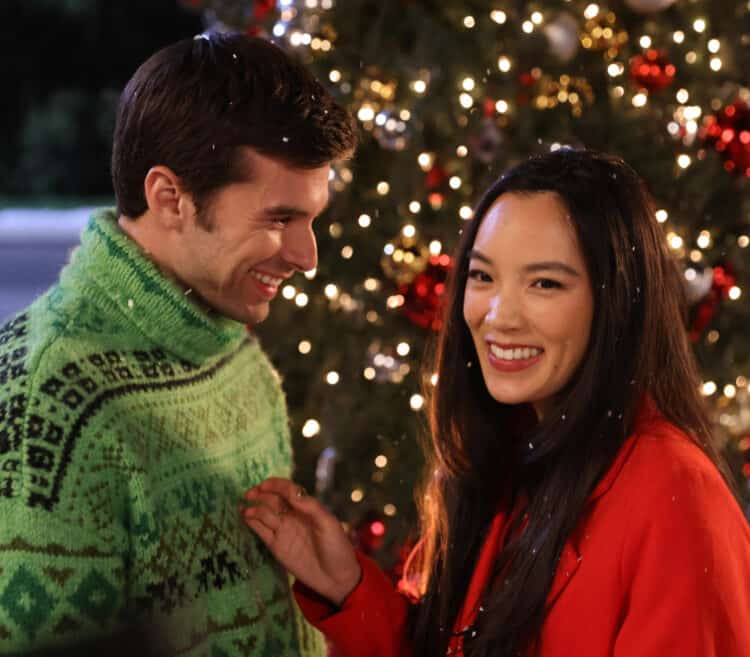 The concept of A Hollywood Christmas within a Christmas movie is really intriguing. The challenges of feeling the holidays during July in Southern California is a lot, of course, and bringing together a team of people to pull it off on a reduced budget puts "Jessica" (played by Jessika Van) through her paces. Her nemesis is played by the hilarious Missie Pyle, and the ending of the movie really hits home as a defense of sorts for her animosity towards the holiday movie genre. Movies are made up of so many pieces, including the foibles of the individual characters that speak to the overall message almost as much, sometimes, as the main story line.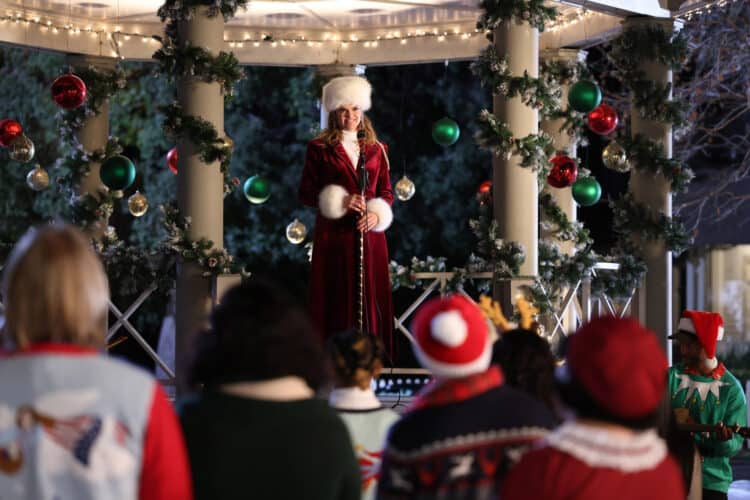 Shout to Anissa Borrego as Jessica's assistant, and not just because she sat next to us as we screened and was absolutely sweet, but her line delivery and one-liners were gold.
A Hollywood Christmas streams exclusively on HBO Max beginning December 1, and the other two movies I mentioned hit the channel on November 24. As an HBO Max subscriber since its inception, I'm happy to see them step up their game this year for the holiday, giving us even more choices to get into the mood as we wrap packages, do more online shopping and just enjoy some down time with hot cocoa…or that glass of wine I mentioned. I hope you enjoy the movie, and drop a comment below if you watch it!