WIth Thanksgiving in the rearview, it's all hands on deck to enjoy everything Christmas. Problem is, a lot of us really enjoyed our Thanksgiving food, and Christmas brings even more treats so we'll continue to enjoy treats until those new year resolutions come round and we're telling ourselves we're going to start eating better. This year, I'm making a preemptive strike and improving upon our meal plans now to make the scale numbers in January less painful. Healthy holiday choices means some solid shopping trips at one of my favorite stores, Smart and Final.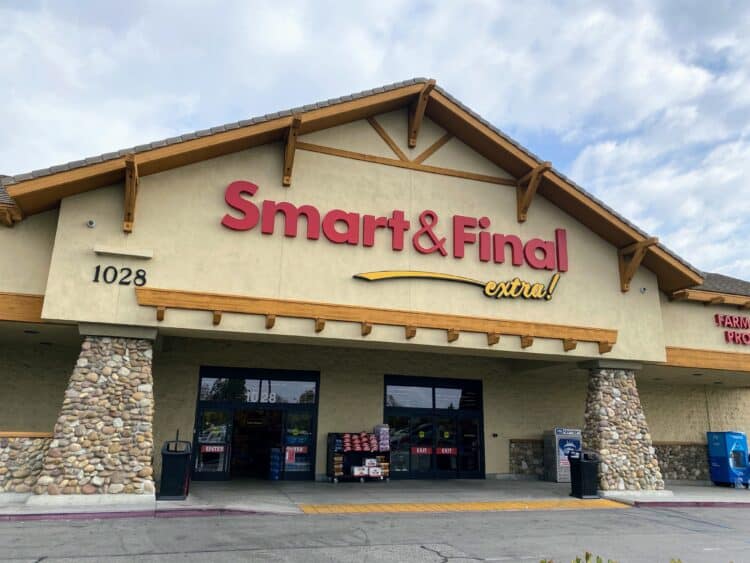 Notice I said less painful, not eliminate them entirely. Life is short, and I'm going to continue our holiday traditions of making <and eating> gingerbread men, egg nog and endless goodies at gatherings. I'm just going to attempt to at least slightly mitigate that damage with healthy holiday choices the rest of the time, even if it's only one positive change per day.
I mean, we can all make one good decision per day at least, right?
The easiest positive change means I'll add fresh fruits and vegetables into more of my meals…or make them the entire meal. We just bought a new XL air fryer/countertop oven and my new pasta machine is coming out of its box. Did you know you can get your veggies via homemade pasta? More on that later.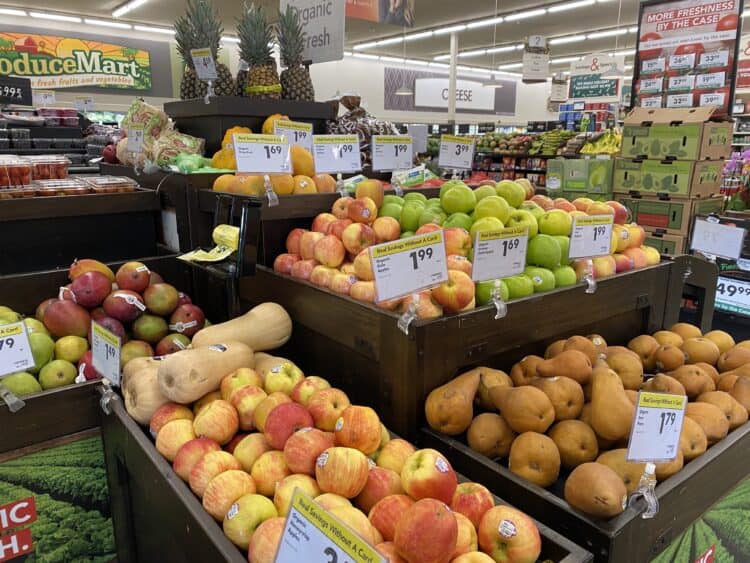 Each week, I hit the store to stock up. Adding at least one fruit and/or veggie to each meal is doable and doesn't take much time or money. One hour in Smart and Final — or less, if you're not a stroll and think kind of shopper like me — and you're set for the week, from breakfasts for one to a party for 25.
Smart and Final is known for being a buy-in-bulk store, but over the years, it's really turned into a hybrid, the best of both worlds. Get everything you need for that party still, but also stock your home pantry.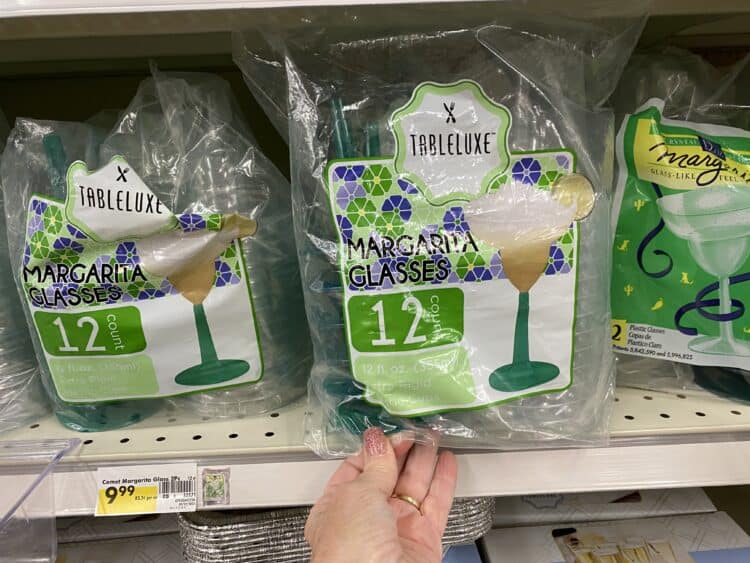 On this week's trip, I was able to purchase the to-go containers I needed for my Christmas party guests to use for their share of the potluck leftovers, along with the fuel for our chafing dishes along with some cool cocktail glasses. A few aisles over, I scored on some great wine prices for those who won't want to partake in our bourbon cocktails or spiked egg nog. I mean, look at this selection!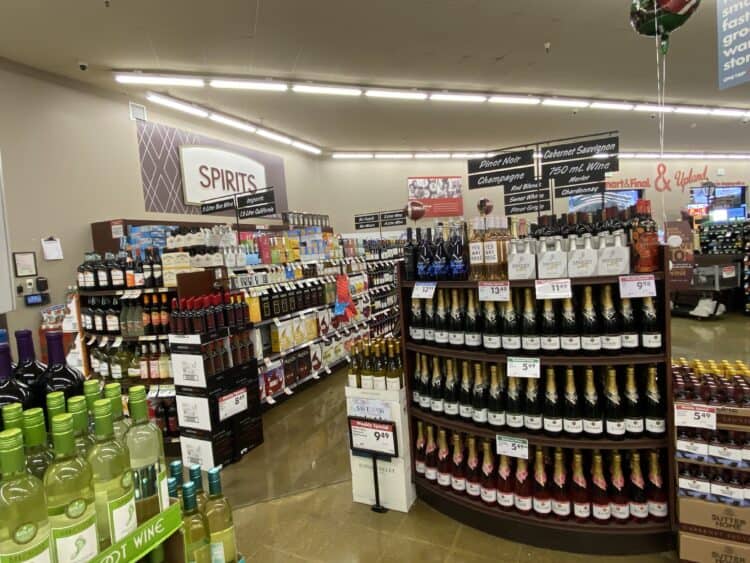 But back to adding in healthy holiday choices to fill us up in between the decadence!
Easy Healthy Holiday Choices
Instead of going for a bagel slathered in cream cheese, I'm making baked blueberry oatmeal or scrambled eggs with mini bell peppers and a little feta cheese. A banana may have higher carbs than you want, but it's also got a lot of potassium and other vitamins you need. It's easy to eat on the go, but also fantastic in an overnight chia pudding with a few dark chocolate chips. (Food has to taste good for us to be willing to make these choices, so a few chocolate chips won't hurt!) If you've got a ripe one just about ready to be thrown away, slice it and drop it in a pan with a little bit of olive oil; slowly pan fry until it caramelizes on its own. Put it on top of Greek yogurt or steel cut oatmeal! No need for syrup or sugar.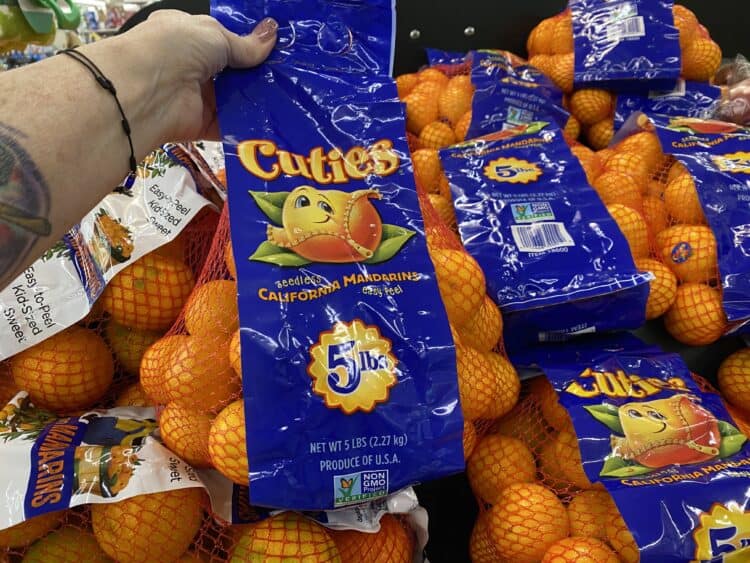 That big bag of Cuties? Half of them are going in my new dehydrator as snacks!
Lunch is harder for me. I tend to wait until I'm too hungry to want to take time to eat, so this is a change I'm working on. An easy lunch that I love is a pan-fried sweet potato or yam. Peel and chop into bite-sized pieces and fry very slowly in olive oil. Season with salt, pepper and a little cayenne (or your favorite chili powder) and fry until its the consistency you prefer; I love it with a little bit of crisp, which takes longer, but it's SO good and filling.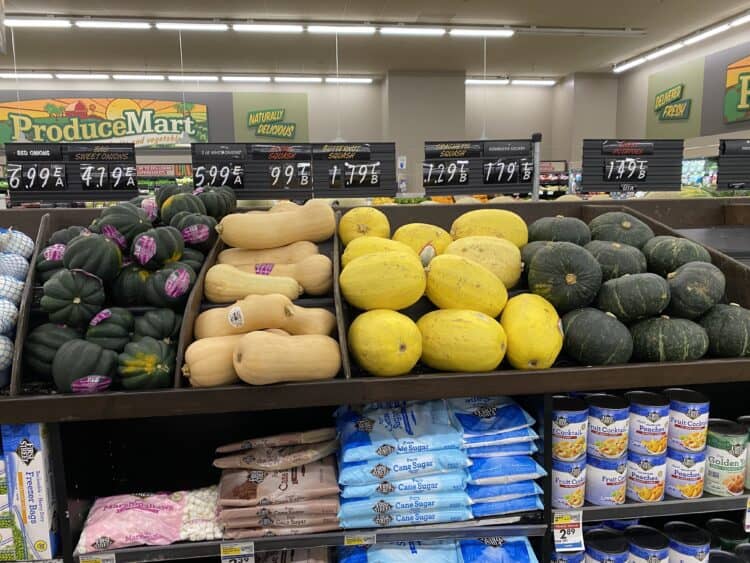 I also have been experimenting with chick peas! So versatile and so simple. I fry them up, slowly, with seasoning, throwing in pretty much any vegetable I have on hand. (Carrots need to be chopped up smaller, or roasted in advance, to meet the same level of doneness as the rest.) Or bake them all and serve with a section of turkey kielbasa or a chunk of salmon cooked how you like it. I like mine pretty blue, but seared next to the veggies, a squeeze of lemon juice over it all? Chef's kiss!
Head to the store. Meander the produce section and buy what looks good. Take it home and try it new ways. Add a few spinach leaves to your soup or sandwich. Add a side of crispy baked chickpeas instead of chips. Throw a half of a romaine lettuce head onto your grill until slightly charred, dollop with some delicious fruity vinaigrette and a few sprinkles of blue cheese or dried fruit, which you can make yourself in an oven on a low-temp. (Don't let not having a dehydrator stop you from extending fruit life this way!)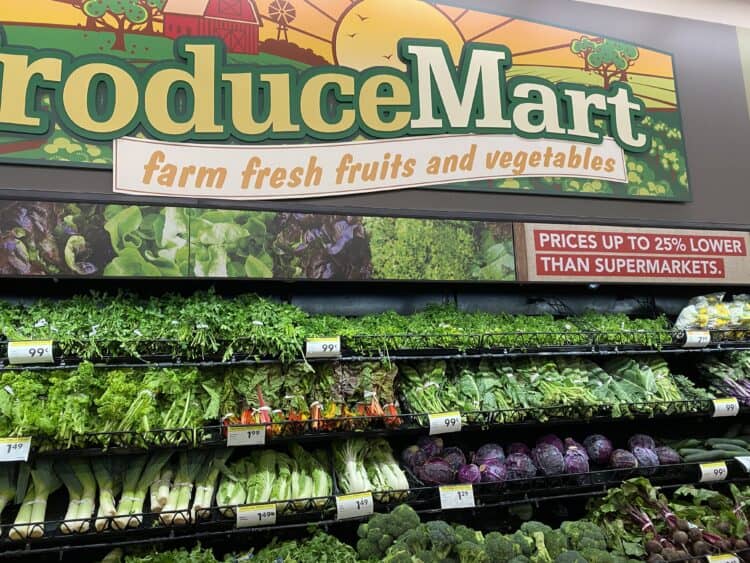 Another winner is mushrooms. Raw in a salad, cooked in a pasta dish, fried in a tiny bit of butter or oil as a side. The nutritive value alone is worth it, but the calorie count is so much lower than a slab of mashed potatoes or carby rice.
And zucchini, don't get me started. Wait, I'll start. Spiralize them. Bake. Fry. Chop and throw in a soup or stew. Literally, endless options, but start with shredding it and draining/drying. Add it to your next muffin mix! Enjoy a 'decadent' chocolate muffin with a hidden veggie that adds to the moist factor. It also tastes great with peanut butter, but you'll have to try it on your own to understand.
Add some new produce into your daily diet and see what happens! You may lose weight, or you may just feel better…or you may notice no change at all, which means you're not noticing your pants getting tighter. It'll become a habit, getting more full on healthier options, so when I reach for our signature bourbon cocktail at our party, while holding my friend's infamous rum cake in my other hand, I won't feel guilty. I can enjoy, knowing I'll be back to making those tiny but healthier choices tomorrow.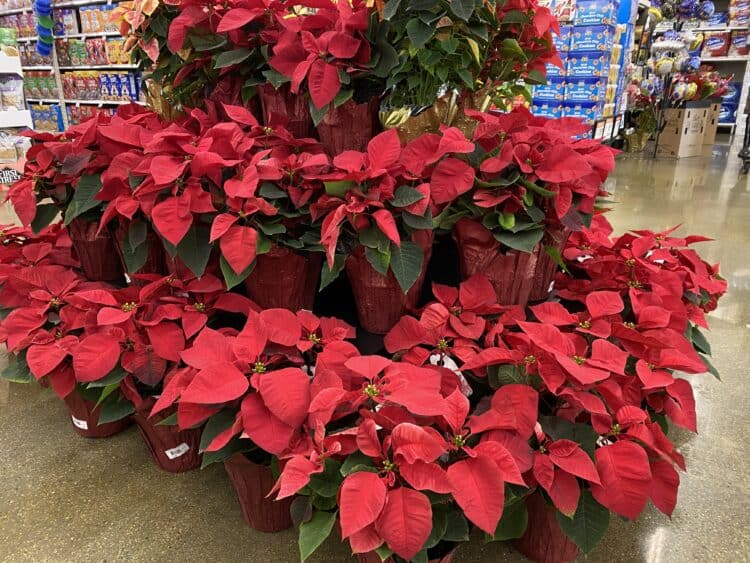 And pick up some of these beautiful poinsettias! Their floral section is always gorgeous but I grabbed two of these as gifts for my nail salon and hair salon. Great prices on festive gifts — win-win!