It's a Marvel movie.
Okay, if that's not enough, it's one of the best Marvel movies yet. I've seen them all and can quote a good portion of each — especially anything with Thor in it — so I can say with all honesty that the mix of drama and comedy in Ant-Man sucked me in and pulled it to the top three Marvel movies. Of course, that's just my opinion, but since it's my blog…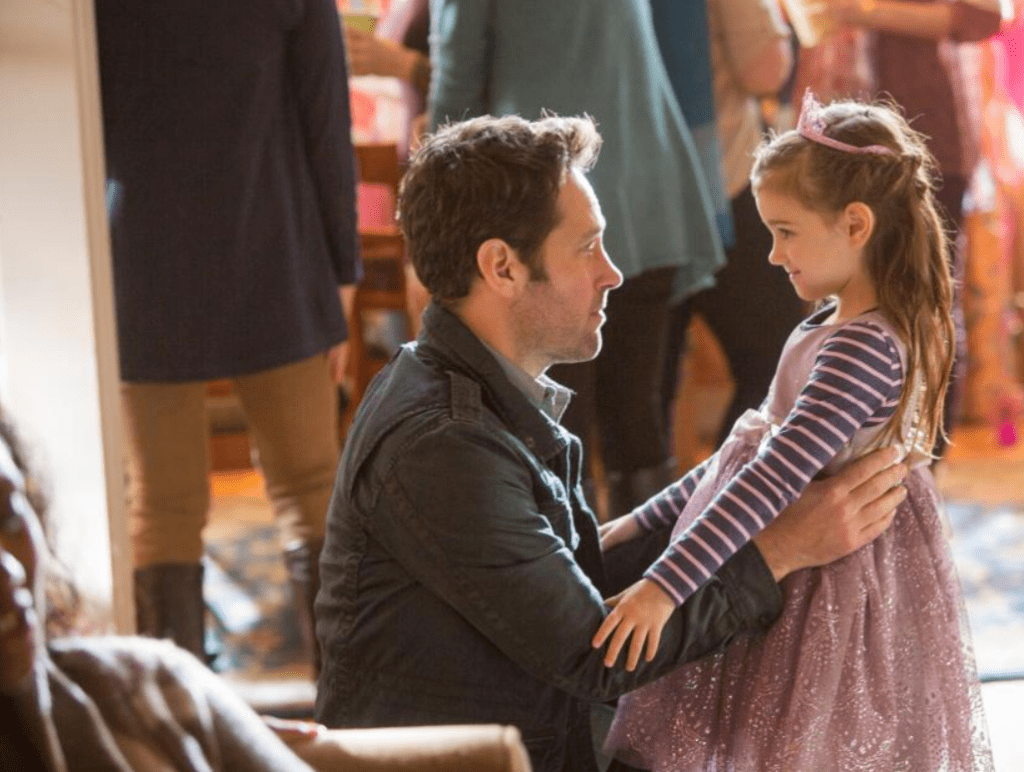 Anyway. Paul Rudd. I can't say enough for how perfect of a fit he is for the character of Scott Lang, a loving dad with a past that includes a stint in prison for trying to do the right thing. Rebuilding his life after his release, this guy with a big heart is faced with challenges that end up with him wearing the Ant-Man suit, shrinking to the size of an ant, possessing super-human strength and able to rule the ant world in a way that's totally believable. From there, the story continues and you'll need to see it because I won't be sharing any spoilers…other than to say that good does triumph over evil and Marvel has again pulled together a cast and a story line that moves so fast, it's over before you know it and you're asking for more…and there IS more to come.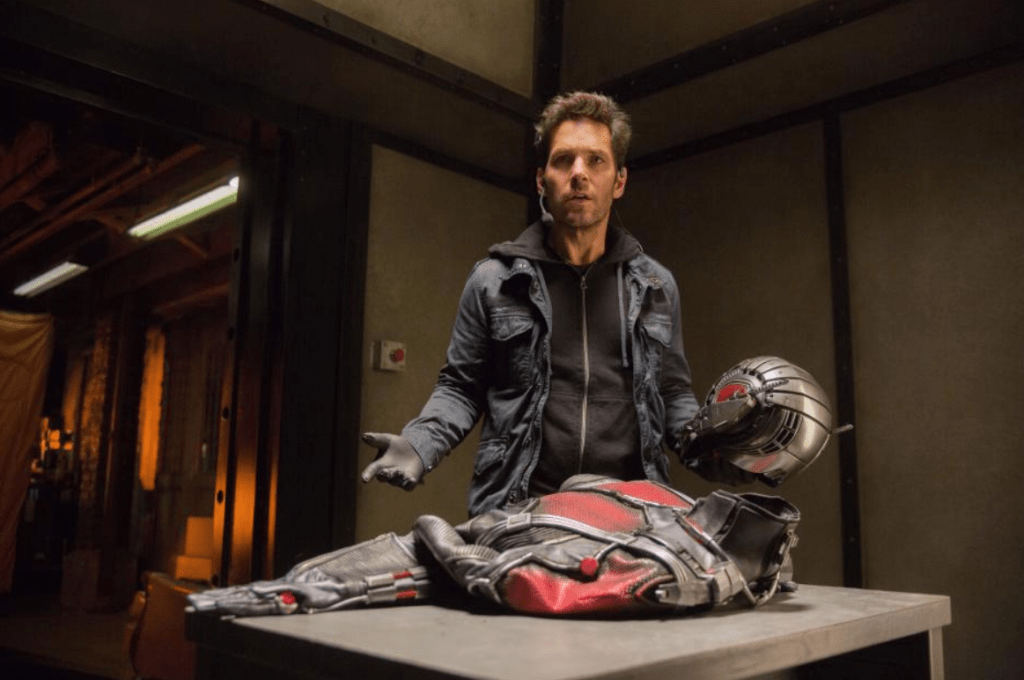 If you're a parent wondering if you can take a small child, I wholeheartedly say go for it. There are two 'words' in it, and they aren't even really bad ones. The story is easy to understand but engaging enough for all ages to really grab onto, and if you have a budding entymologist in the family, it's going to inspire more interest in the ant families. (And I learned something as well!)  It's not too violent for the younger set, and the innuendos are likely over the heads of them so you can all watch knowing you're not going to have to be explaining anything uncomfortable when you leave.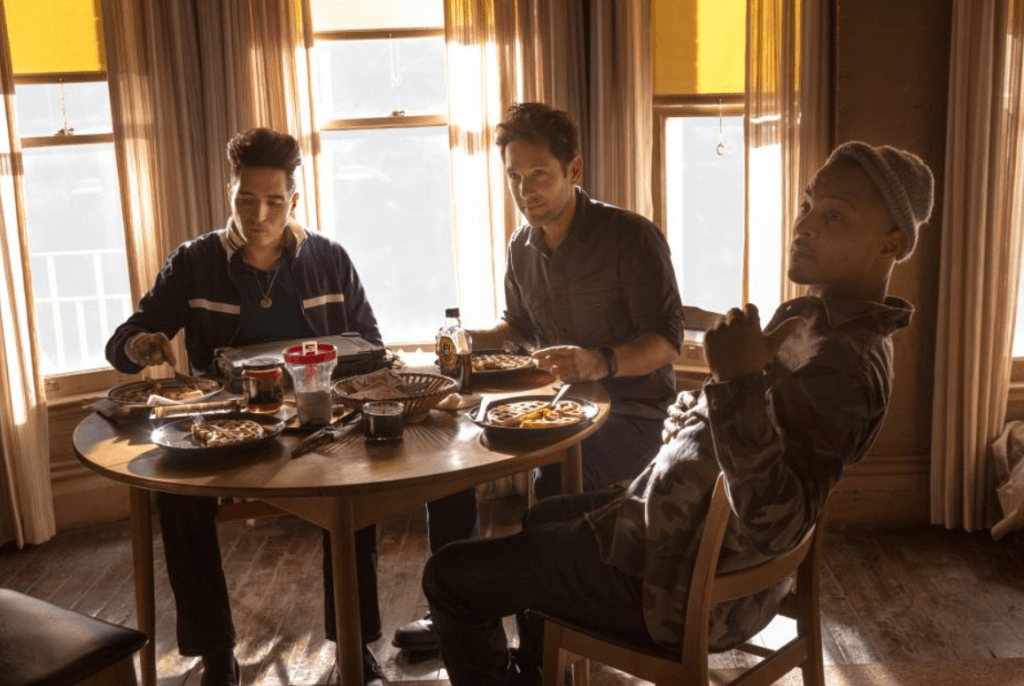 Waffles. This scene, with daddy-figure "Luis" making his crew that waffle breakfast is both heart-warming and hilarious at the same time. Saving the world does take good nutrition though, especially if you're Ant-Man.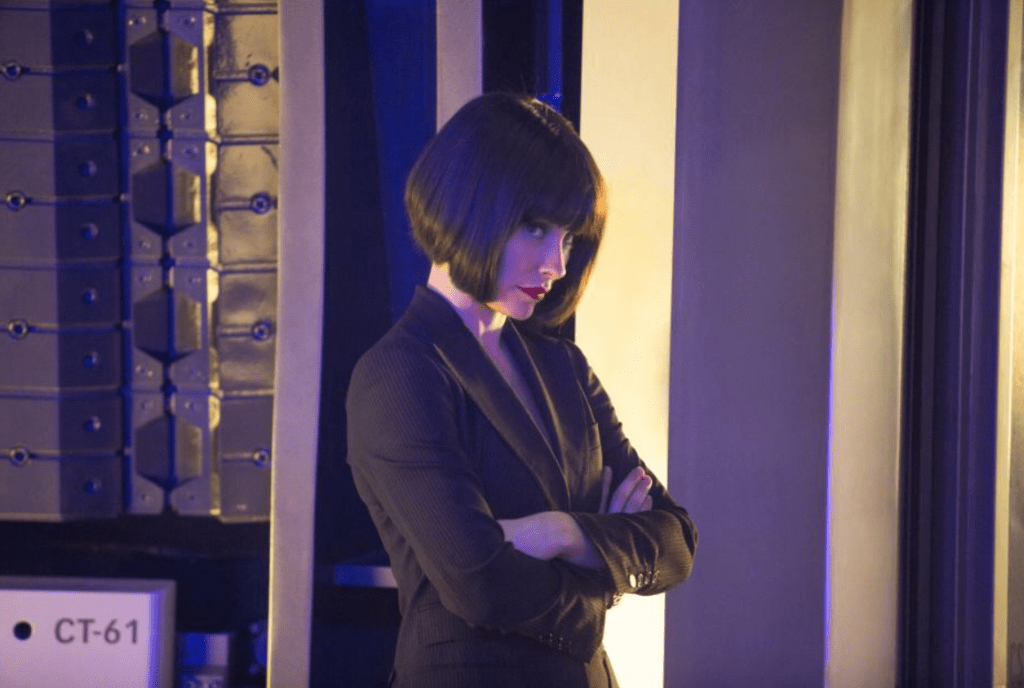 Evangeline Lilly does a fantastic job as Hope van Dyne, though when I saw her at the press conference and passed her in hallway after, she seems to be a much softer than her character. To be fair, her character has a reason to have a hard shell, and the relationship between her and her dad, Hank Pym (Michael Douglas) develops along the way. For anyone ever seemingly burned by a parent, or a parent who has secrets that are motivated by love despite that not being obvious, you will enjoy the interplay between Hope and her dad.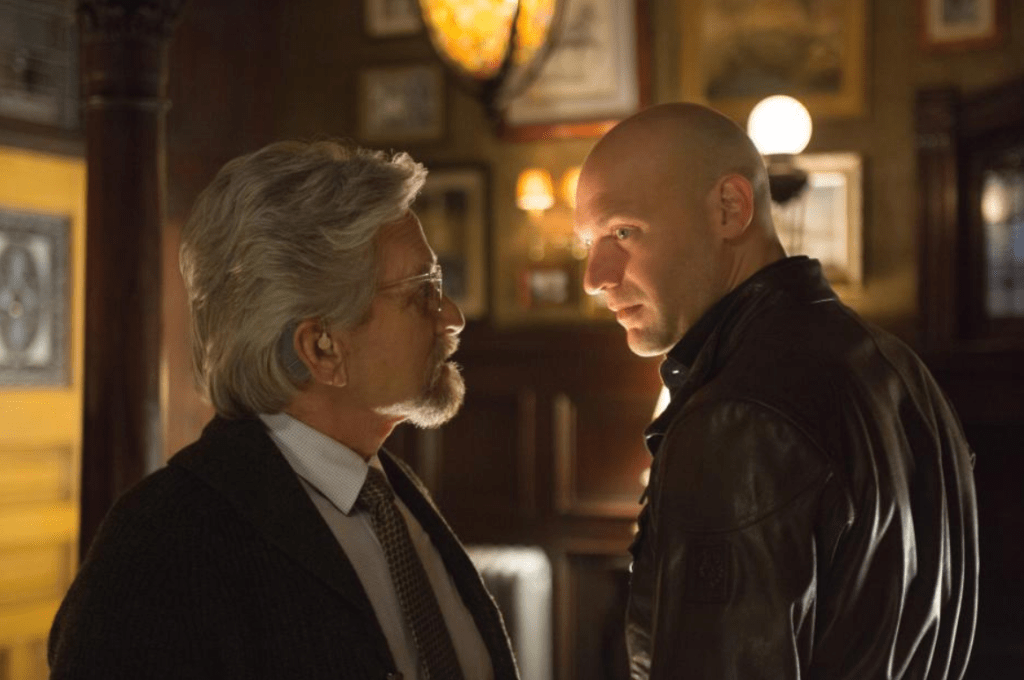 Then there's Corey Stoll as Darren Cross. Every movie has to have a bad guy, a villain with just enough of a soft spot to make him interesting, and Corey pulls that off perfectly. Of course, there's a reason for his character to be this way, and you hope through the movie that he is able to turn himself around. But does he….?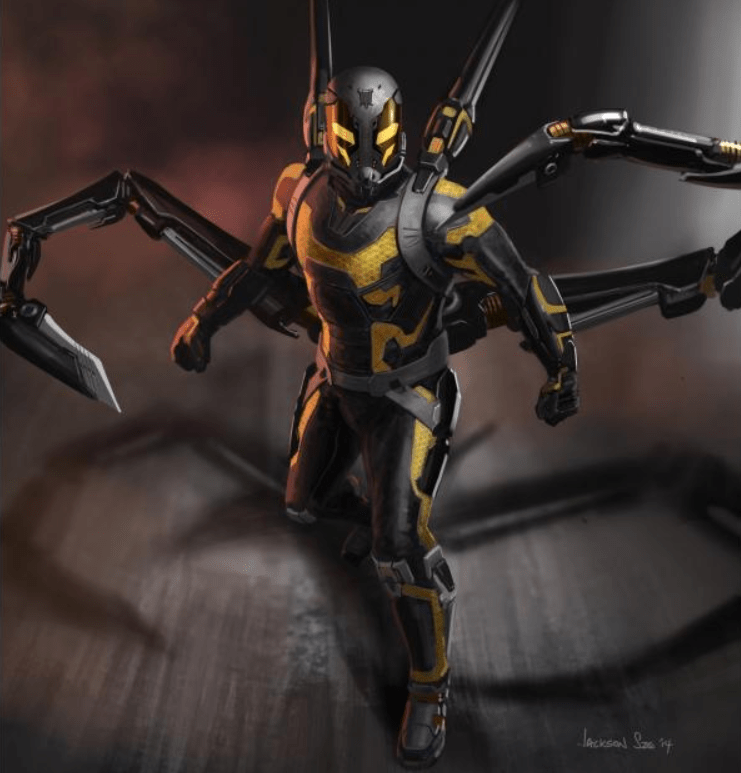 Yellowjacket's suit is beautiful and scary at the same time, because his use for the Ant-Man technology is not at all intended for good.
One of my favorite parts of the movie involved Antony, Ant-Man's sturdy ride as he wears the suit and takes on the bad guys. Antony is, as mentioned in my press conference piece here, Ant-Man's version of the Lone Ranger's Silver.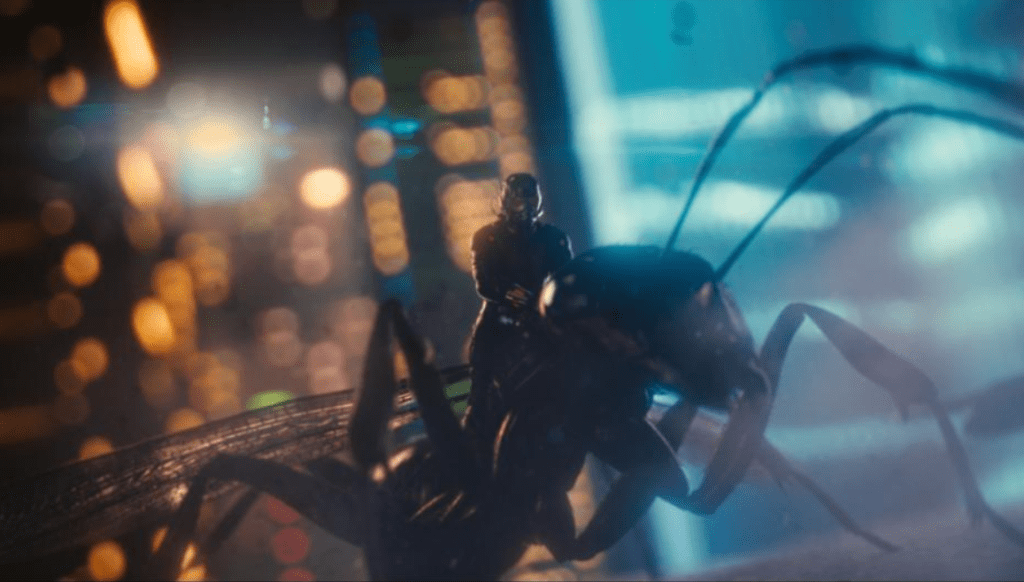 Ant-Man takes you on a wild ride of action to suspense to excitement and hope, and along the way, you'll have chosen at least one or two favorite characters. It moves fast, so plan your snack bar visit before it starts, so you don't miss anything along the way. Watching Ant-Man learn how to use the suit, and the infamous bathtub "don't get washed down the drain" scene is something you have got to see. It's different enough from the other Avengers movie to appeal to a new audience as well as the die-hard Avengers fans, and if you weren't aware, Ant-Man and the Wasp were both part of the original Avengers idea years ago.
Now go buy your tickets. I'm taking the whole family this weekend, as I can't wait to see it again, so I'll see you there!  (And stay all the way through the credits, until the lights come on!)