Last week, I got to put aside dinner prep one evening to sit in on the virtual premiere of ABC's newest comedy. "Call Your Mother" stars Kyra Sedgwick, Rachel Sennott, Joey Bragg, Emma Caymares, Austin Crute and Patrick Brammall. It's the perfect quarantine comedy, because we all need to laugh more right now!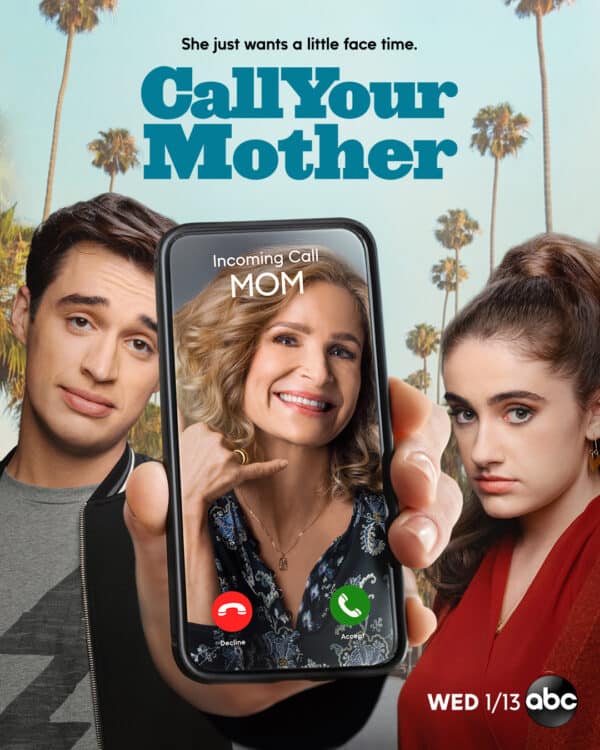 Kyra Sedgwick plays Jean "like the jacket," mother of two young adults who moved away from their hometown of Iowa — where Jean still lives — to Southern California. When Jean's son doesn't respond fast enough, she starts to worry and ends up getting a plane ticket to go check on him. She books an AirBnB from a divorced quirky guy with partnership potential, and soon befriends her kids' companions. In the span of the first 30-minute episode, Jean begins to patch up the relationships with her kids and decides that she may just hang out in California a while, setting the stage for laughter and love, 2021-style.
As the mom of four young adults, I get it. We parent for all the years, putting our heart into everything we do, sacrificing and focusing on the kids, while simultaneously helping guide them to be the best humans possible. Our end goal is to turn them loose on the world, but living alone can be a shock on the system. It's the sign of a job done well, but doesn't make it any easier.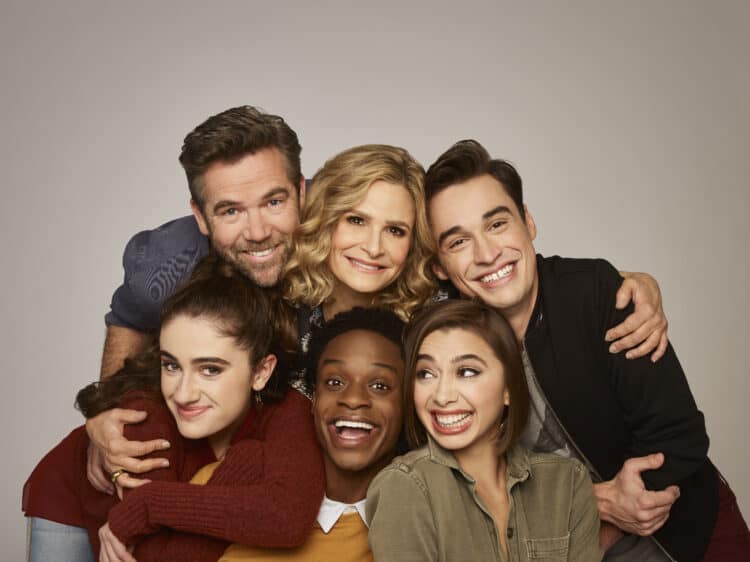 Making it harder is the Jean is a widow, so her best friend (played by Sherri Shepherd) is her support system even from afar. Part of me wanted to yell at her kids, quoting Jean's "birthed you" phrase, but by the end of the first episode, I understood more about their reticence in looping her in completely. Young adults want to hide their failures from their parents, and sometimes even their siblings, and Call Your Mother ends up being an exercise in returning to your roots, no matter where they are planted.
Following the premiere, I was part of a Q&A with the above cast, along with creator and executive producer Kari Lizer. My favorite quote is when Kyra waxes poetic about being a parent, saying "If you do it just right, you get fired." That type of self-deprecating humor shines through and is going to be a part of why this show is successful. The cast is talented, the variance of characters keeps it interesting, and right now, we all need to laugh.
The show takes place in a post-COVID world, which is akin to a light at the end of the tunnel. At some point, we'll be able to return to our family homes, to get on an airplane, and to have people over for dinner. And wow, that time cannot come fast enough.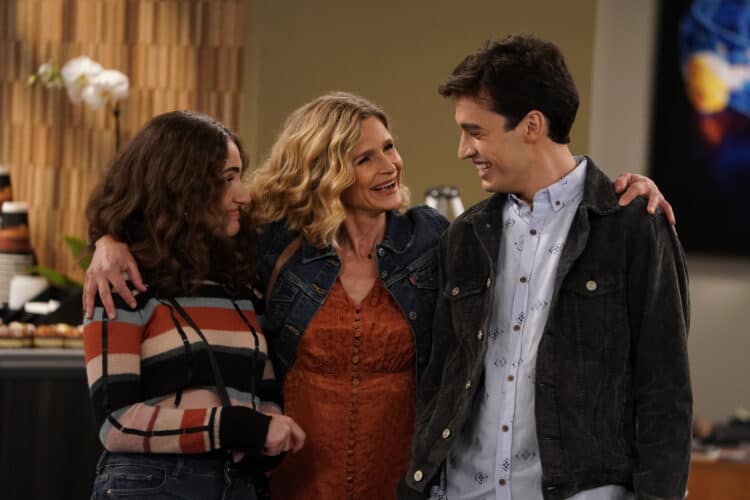 Until then, enjoy Call Your Mother. Let quarantine comedy take you away from the stresses of the world for at least 30-minutes a week. The show is on ABC, Wednesday nights at 10pm EST/PST. It may not represent everyone's goal of a long-distance family dynamic, but if you loved Kyra in The Closer, you'll enjoy seeing her voice her comedic chops.
Enjoy this brief featurette below, where the cast of Call Your Mother actually calls their own mothers. They each have their own "normal" mother/child relationships and quirks, just like the rest of us.