Hey everyone, Devon here, covering for Donna today! Last weekend, I got the opportunity to attend the world premiere of the new IMAX and Warner Bros. documentary Pandas, narrated by Kristen Bell. I've said for years and years that pandas are one of my favorite animals, so when I heard that this was happening, I just knew I had to attend!
Upon my arrival, I was immediately able to look around and see everything there to offer. There was a pre-party before the red carpet portion began, and look at how cute all of the decorations were!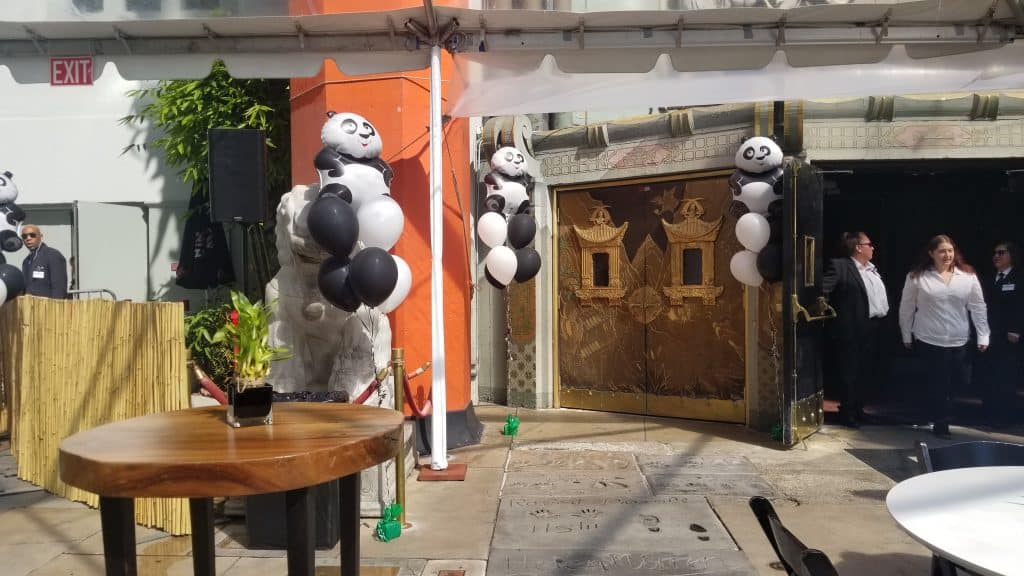 Aren't these panda balloons just the cutest? I wanted to take them all and decorate my entire house with them!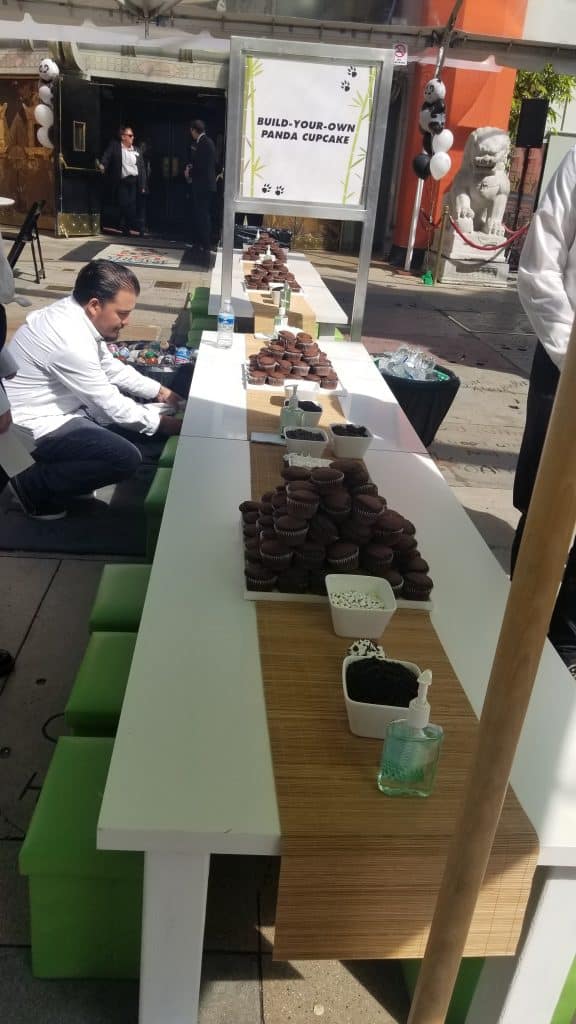 Along with those, there was also this area that let us all decorate our own panda cupcakes! Chocolate cupcakes with frosting and different kinds of black and white toppings to go along perfectly with the panda theme. Not to mention, they were delicious!
There was also a candy bar, also going along with the panda theme; a face painting area, airbrush tattoos, and different food trucks giving out properly themed foods. The tropical fruit was my personal favorite, since they were served with lime and tajin.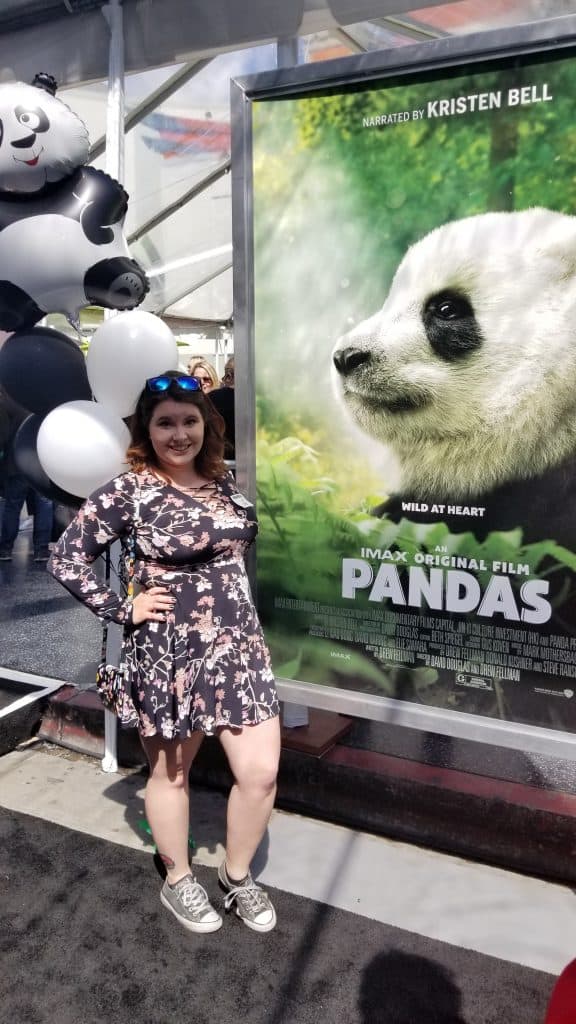 Once we all had the chance to get some food and hang out a bit, it was time for the red carpet to start! We got to meet and talk to several actors and actresses, along with several people who played a part in the documentary itself.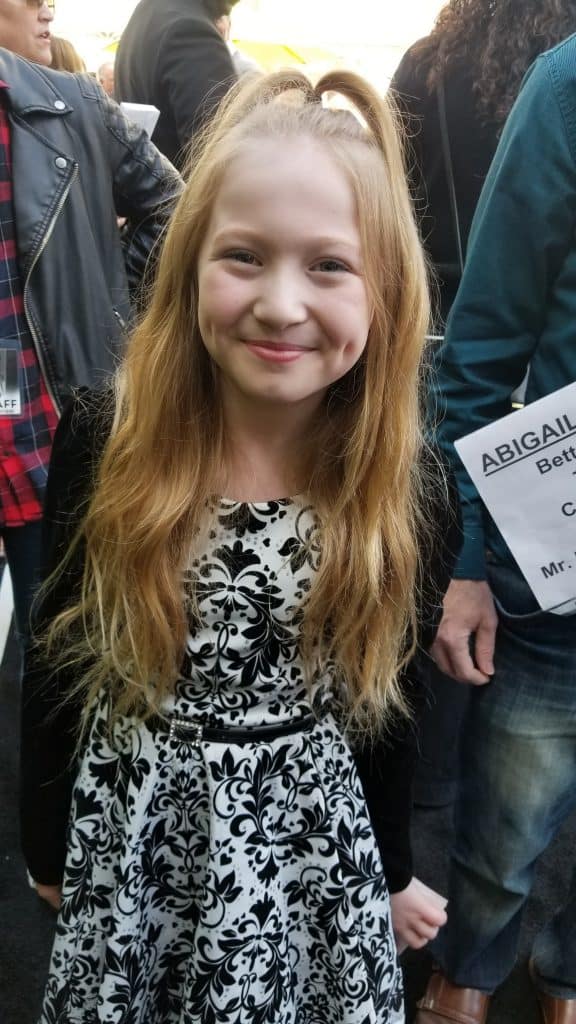 Recognize this sweetheart? If you don't, you're missing out! Abigail Zoe Lewis, best known for her role as Kaylee Ehrmantraut in AMC's Better Call Saul, but also has had parts in popular show This is Us, Criminal Minds, and tons more!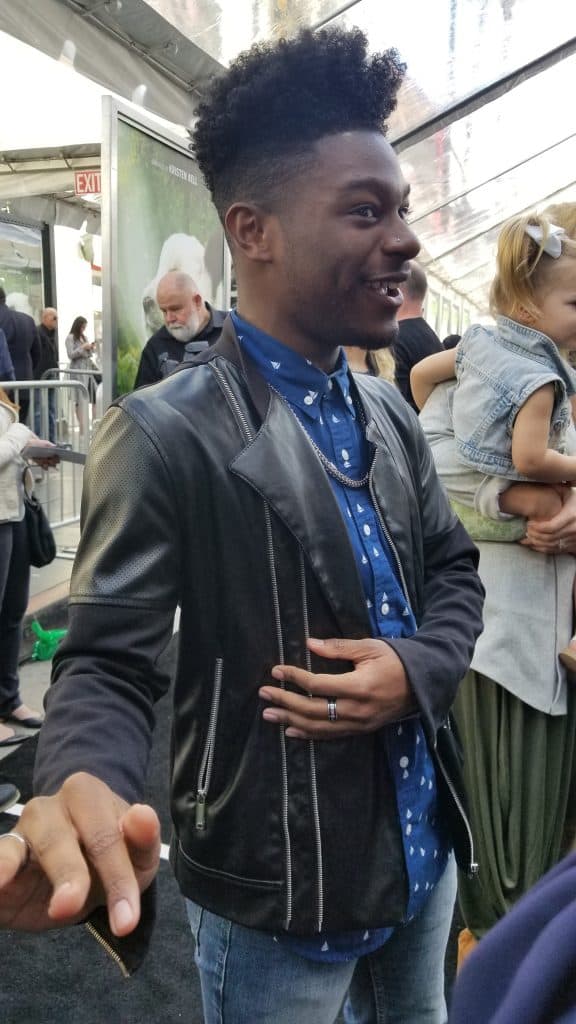 We also got to talk to Kamil McFadden, best known for his roles as Ernie Cooper in K.C. Undercover, and as Bumpty in Grown Ups 2! We asked him what all he knew about pandas before attending this premiere, and he actually took the time to tell us a little bit about pandas being "borrowed" from China before being able to return home and live out their lives, which we all thought was fascinating.
There were several other people that we had the opportunity to briefly chat with here and there, but we'd be going on forever if I got into every little detail.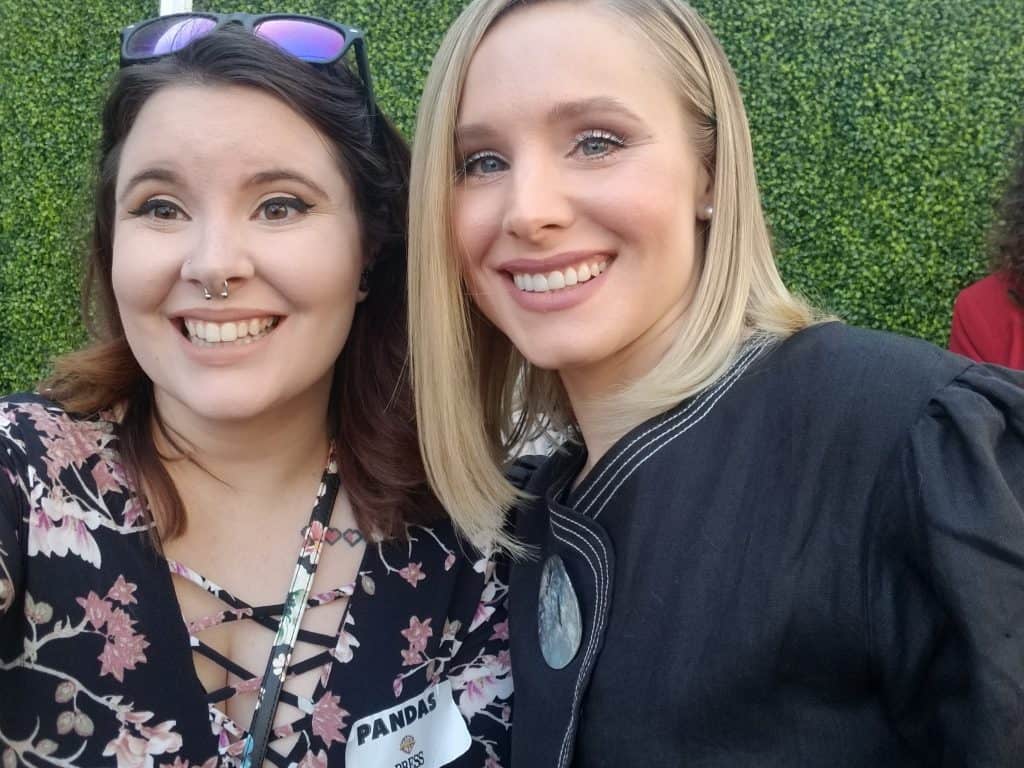 Lastly on the red carpet, we got to talk to the one and only Kristen Bell! She was incredibly busy, as to be expected, but through everything, she really took the time to talk to every single person and answered every question thoughtfully and thoroughly. She was just as sweet as you can imagine, so when we asked her if she had any advice to give to new mothers, she told us to "Trust your instincts; take advice, don't take advice…moms just need more encouragement than advice." I think that's such a great perspective to have, and it's great to encourage moms – and everybody in general – to just follow your instincts and do what feels right for you, and encourage each other as much as possible.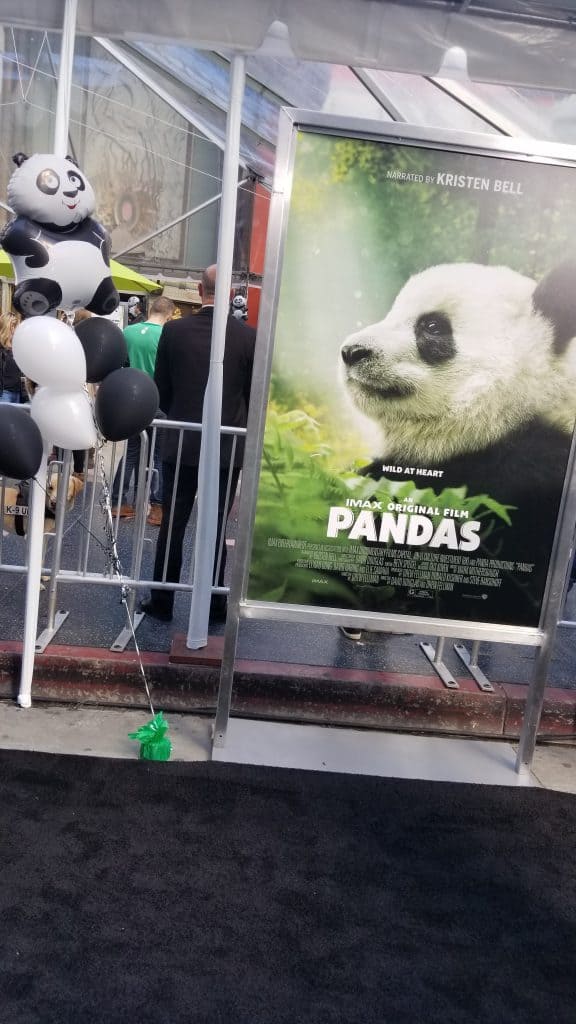 Once the red carpet was over, we all got to go inside and watch the world premiere of Pandas, which is just as cute and informative as I was hoping! I don't want to give away too much too early, but it's definitely a great movie for everybody to see. It does an amazing job of keeping everything entirely family friendly, while also being honest about what life is really like for our adorable panda pals. Pandas opens in select IMAX theaters on April 6th, so definitely pack up the whole family and go check out this movie!