I cannot wait to be able to see this movie again! I've already seen it three times but I need to buy it and watch it until I have it memorized like I do the rest of the movies.
Yeah, it may be kind of annoying to watch it with me.
Captain Marvel hit theaters back in March and astounded audiences with the story of Carol Danvers, an Air Force pilot who learns her origin may not be what she thinks. Taking place in the 1990s, Danvers, known as Vers in her new life as a member of Starforce, runs into Nick Fury after she ends up on Earth, unaware of her past.
Carol's powers are much stronger than she knows, but it's not as simple as just learning how to use them. Learning who to trust while helping fight the Skrulls, Carol regains memories and in the end, S.H.I.E.L.D.'s Avengers Initiative is born.
The movie speeds along with spectacular special effects, a compelling story line, a good cast and the answer everyone wants to know: what happened to Fury's eye?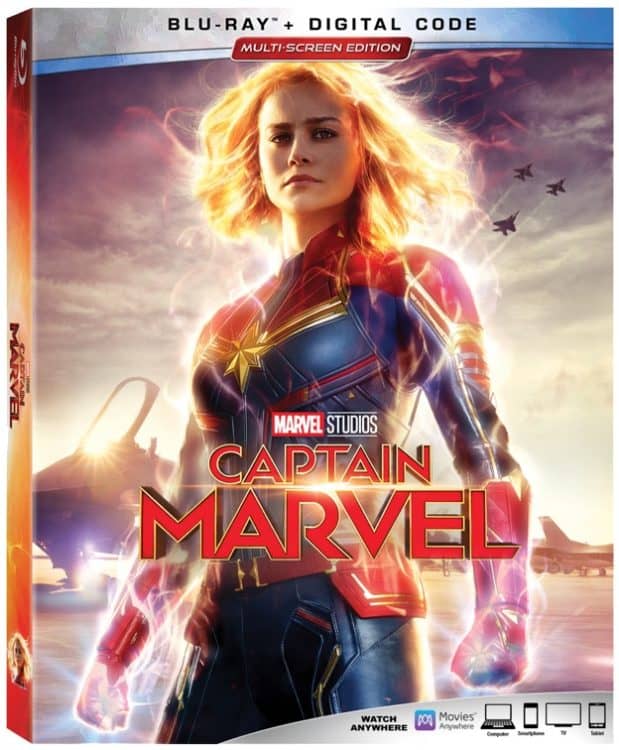 Based on the beloved Marvel comic-book series, first published in 1967, "Captain Marvel" stars Academy Award® winner Brie Larson ("Room," "Kong: Skull Island") as Carol Danvers/Captain Marvel, Samuel L. Jackson (Marvel Studios' "Avengers: Age of Ultron," "The Hateful Eight") as Nick Fury, Ben Mendelsohn ("Rogue One: A Star Wars Story," "Mississippi Grind") as Talos, with Annette Bening ("American Beauty," "20th Century Women") as Supreme Intelligence, with Clark Gregg ("Marvel's The Avengers," "Agents of S.H.I.E.L.D.") as Agent Coulson and Jude Law ("Sherlock Holmes," "Fantastic Beasts: The Crimes of Grindelwald") as Yon-Rogg.
The film also includes a talented supporting cast that features Djimon Hounsou("Blood Diamond," "Guardians of the Galaxy") as Korath, Lee Pace ("The Hobbit: An Unexpected Journey," "Guardians of the Galaxy") as Ronan, Lashana Lynch ("Bulletproof," "Brotherhood") as Maria Rambeau, Gemma Chan ("Crazy Rich Asians," "Humans") as Minn-Erva, Rune Temte ("Eddie the Eagle," "The Last Kingdom") as Bron-Char, Algenis Perez Soto ("Sugar," "Isolated Victim") as Att-Lass, Mckenna Grace ("Gifted," "I, Tonya") as Young Carol Danvers and Akira Akbar ("Grey's Anatomy") as Monica Rambeau.
Just in case you haven't seen it yet, here's the official trailer.
BONUS MATERIAL (may vary by retailer):
Blu-ray & Digital:
· Alternate Movie Versions
· Movie with Intro – An introduction by directors/screenwriters Anna Boden & Ryan Fleck.
· Movie with Commentary – Commentary by directors/screenwriters Anna Boden & Ryan Fleck.
Featurettes
· Becoming a Super Hero – Follow Brie Larson's journey as she joins the MCU, and see what it takes to be a Marvel Super Hero in every sense of the word.
· Big Hero Moment – Explore how impactful Captain Marvel's entrance into the MCU is, and how she inspires audiences around the world.
· The Origin of Nick Fury – Witness some of the MCU's most significant events through Nick Fury's eyes, and see how his influence helped shape the MCU.
· The Dream Team – Discover why Anna Boden & Ryan Fleck are the perfect pair to direct Marvel Studios' most powerful hero.
· The Skrulls and the Kree – Take a deeper look into the Skrulls and the Kree, their ongoing conflict, and the importance of shifting perspectives in the film.
· Hiss-sterical Cat-titude – The cast and crew dish on working with Goose and the raw talent it takes to portray such a complex character on-screen.
Deleted Scenes
· "Who Do You Admire Above All Others?" – Kree Commander Yon-Rogg must answer to the Supreme Intelligence, who questions his leadership ability.
· Starforce Recruits – Yon-Rogg lectures a roomful of students on the Kree's mission to defend all nations from the scourge of the Skrulls.
· Heading to Torfa – Vers (Danvers) and her fellow Starforce members banter as they prepare for their rescue mission to Torfa.
· "What, No Smile?" – In this alternate version of a scene from the movie, Vers is consulting a map when she receives a dubious offer of assistance.
· Black Box – Keller attempts to track Vers and Fury after their escape in a quadjet from the Joint USAFA Facility.
· Rookie Mistake – Novice S.H.I.E.L.D. agent Phil Coulson helps Director Keller out of an embarrassing situation.
· Gag Reel – The fate of the universe hangs in the balance as the cast battles props, flubs and Flerkens in these outtakes from the set.
Digital Exclusives
· Journey into Visual Effects with Victoria Alonso – Experience how filmmakers' visions of the MCU come to life on-screen through the skill of the Visual Effects team.
· What Makes a Memory: Inside the "Mind Frack" – What does it take to craft an action-packed sequence for a Marvel Studios film? Nothing short of an epic team effort!
· Concept Art – Explore artwork from "Captain Marvel" and trace the visual development of characters.
· On-Set Images – Uncover a trove of behind-the-scenes and production photography.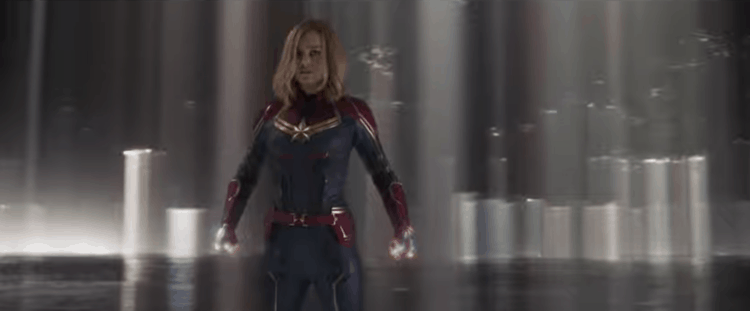 This movie is a must for all MCU Blu-ray collections and if you haven't seen Avengers: Endgame yet, go see it now…but Captain Marvel is an important part of that movie and it explains a lot. For a little more insight on the making of the movie, read my Captain Marvel cast interview post.
Higher, further, faster, baby. Get your copy of Captain Marvel on Blu-ray as soon as it comes out!