Guilt-free taste – how often can you say you really got that?
Enter Cascade Ice, naturally flavored sparkling water with juice. Sugar, sodium, caffeine and gluten-free, all the things you don't want in a beverage are absent so you really do get guilt-free taste.
Then, add in that Cascade Ice offers zero-calorie mixers? Indulgence of the best kind!
**Disclaimer: I was provided complimentary Cascade Ice beverages for the purpose of this review but the opinions and photos are my own.**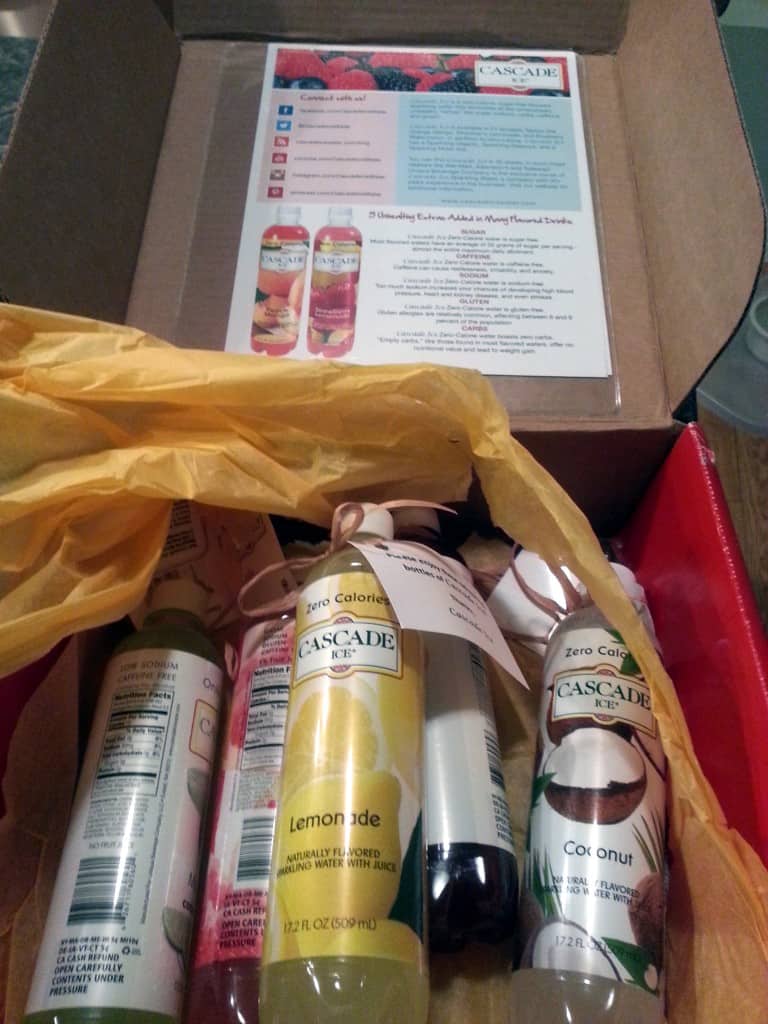 Cascade Ice sparkling waters are delicious. My favorite was the coconut; it was very flavorful without being overwhelmingly coconut-y. I like drinks that taste indulgent but don't go overboard. The waters have the best mix of carbonation and bubbly without what my son calls "sizzling" my mouth. Preach it, dude. I drank most of the Pink Grapefruit on my desk to drink one afternoon, put the remainder in the refrigerator for the next day and poof, gone! But proclaimed fantastic by the drinker…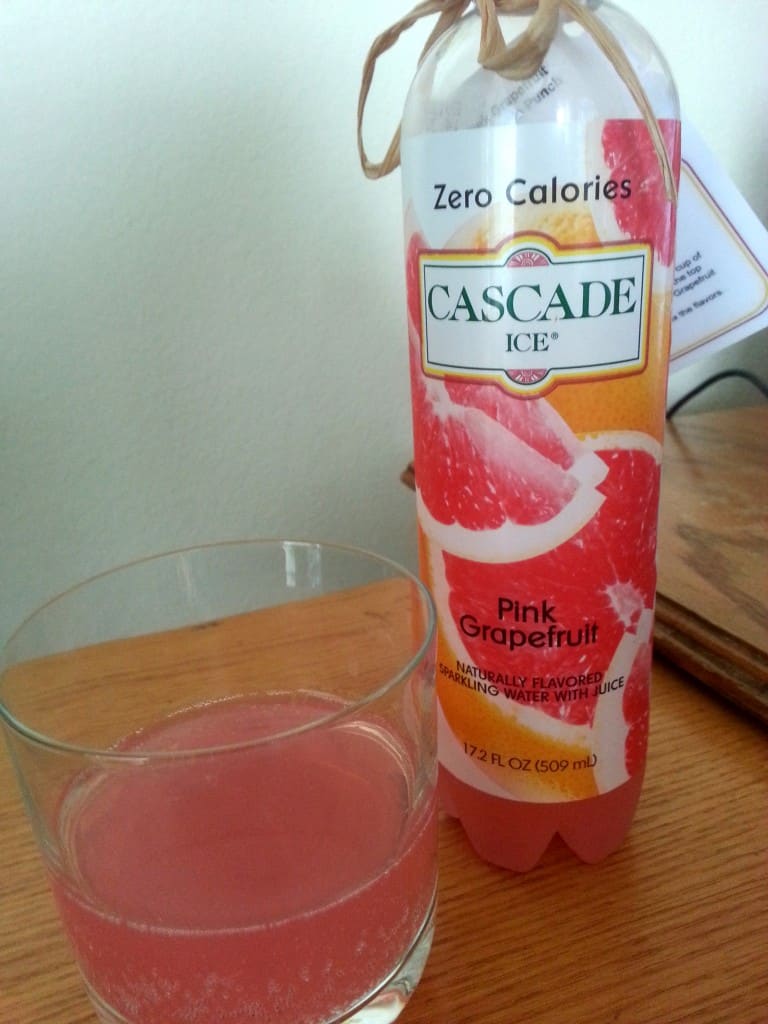 Cascade Ice shared some interesting information with me. Did you know that most flavored waters have an average of 32 grams of sugar per serving? Yikes! That's almost the entire maximum daily allotment. Not having sodium in your water means you won't be drinking something that increases your chances of developing high blood pressure, heart and kidney disease or even strokes. Scary stuff! Gluten allergies are affecting between six and nine percent of the population now. Enlightening! We're not gluten-free in the house yet, but it sounds like the fact that none of the six of us are affected is pretty good luck. Still, avoiding problematic things, like empty carbs and caffeine that can keep you up at night or make you irritable, is a good idea.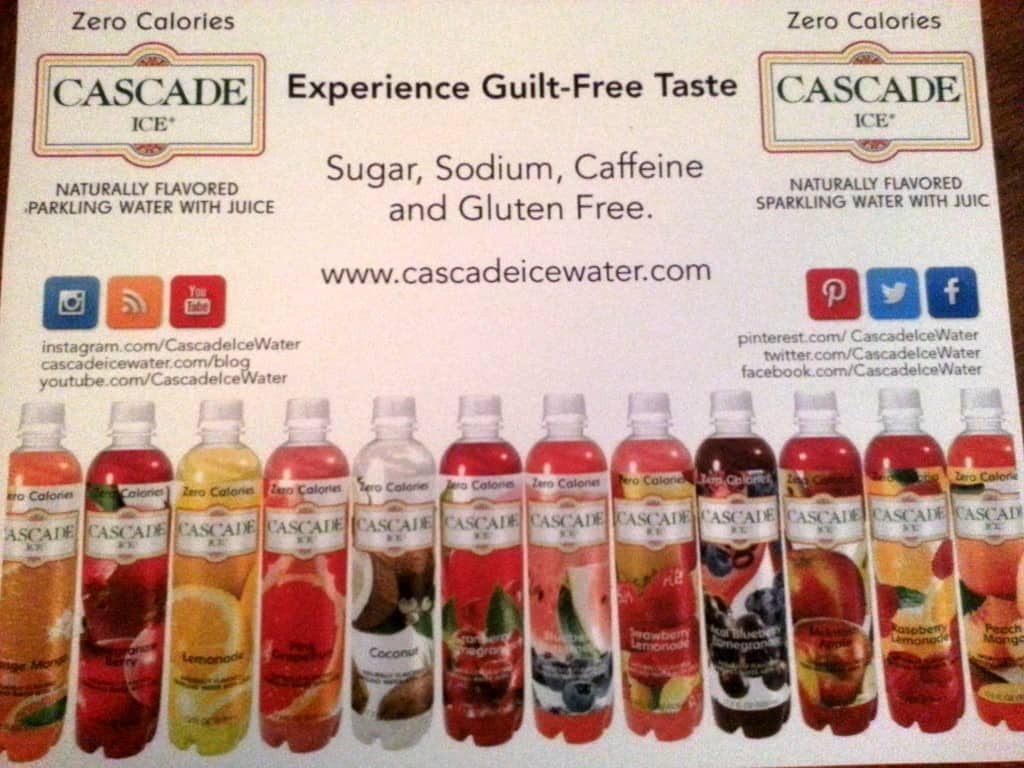 I grabbed the Lemonade flavor after a recent Yoga workout. Thirst-quenching and even though I polished almost all of it in under 10 minutes, I didn't feel bloated or like I was swimming internally. Sometimes I tend to overdo it with water, and then you end up with a tummy ache when you should be feeling awesome while sporting those newly toned muscles!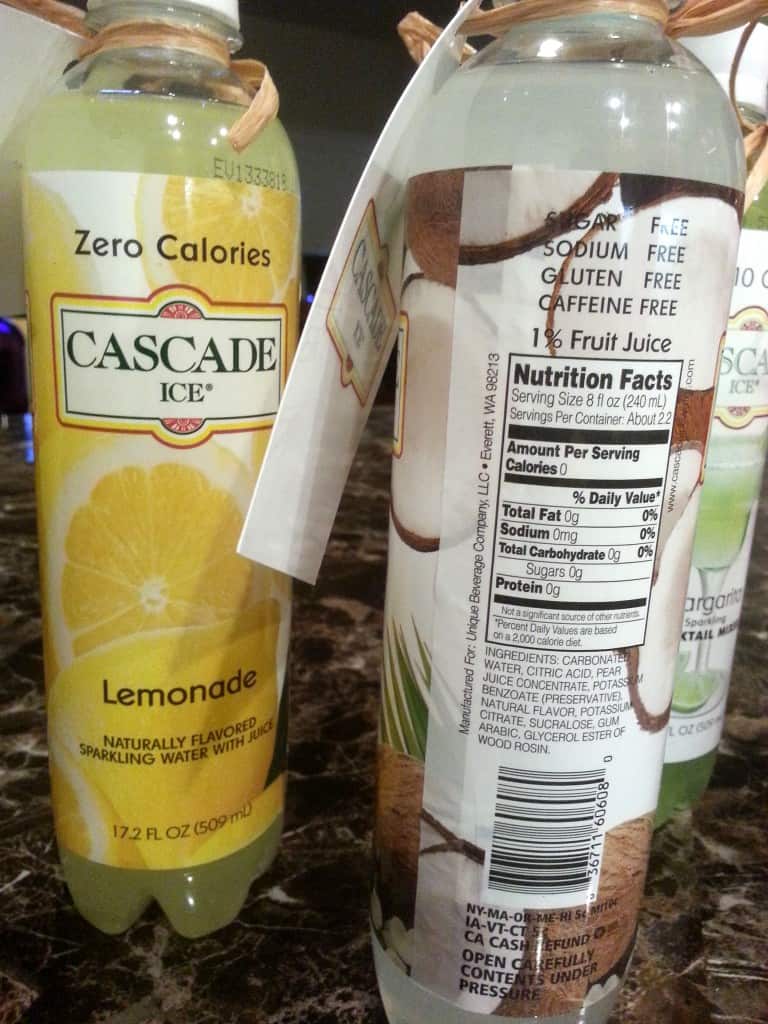 Cascade Ice is available in 21 fantastic flavors, from Orange Mango to Coconut to Lemonade to Blueberry Watermelon. (Yum!) They also offer a Sparkling Organic li, Sparkling Essence Line, and a Sparkling Mixer line. Cascade Ice is in 50 states and you can find it in major retailers such as Wal-Mart, Albertson's and Safeway, making it easy for almost everyone to purchase. Unique Beverage Company is the exclusive owner, a company with 30+ years of experience in the business. Visit the website for further information.  http://www.cascadeicewater.com
You can also find them on numerous social media channels: Facebook, Twitter, Instagram, Pinterest and their blog! Check out their sites for more information as well as recipes and a store locator. (Check out the cute little recipe tags that came on the drinks!)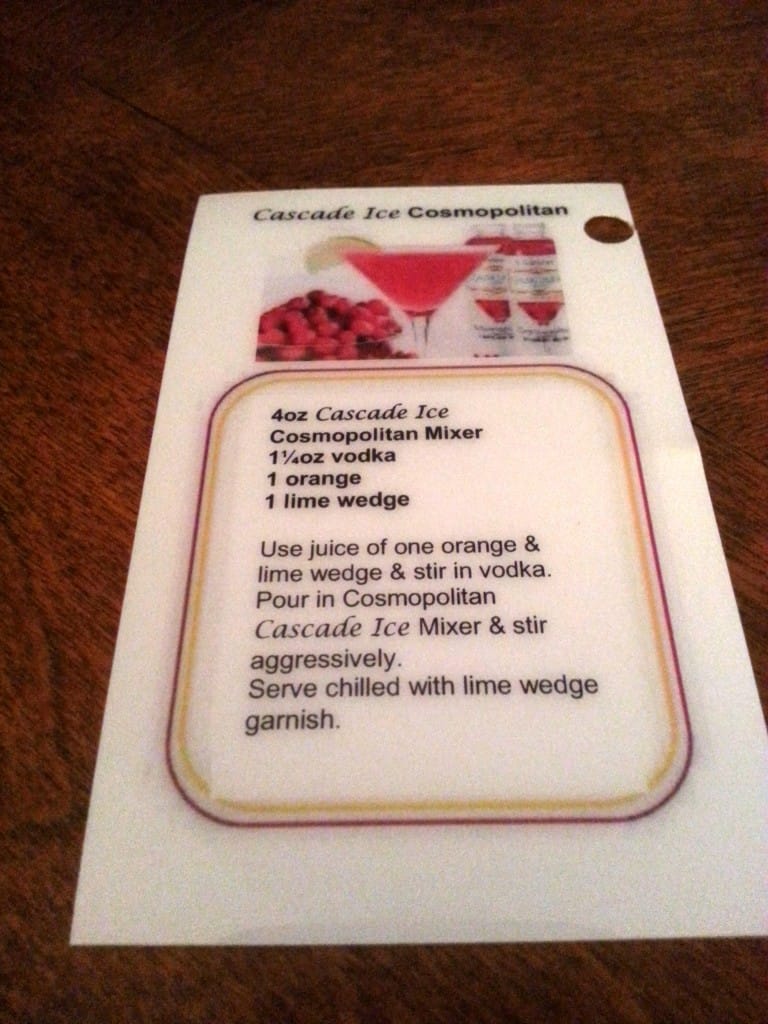 Enjoy! (I know we did – the Margarita Mixer? YUM, especially knowing I wasn't consuming all the normal sugars and empty calories I'd get in a traditional tequila.)