Chocolate. Did that get your attention? 
If not, this super-easy crescent roll snack recipe will! 
I like to make something most afternoons for Little Dude to eat when he comes home from school. He typically sits down at the table right away to do his homework, so he gets it out of the way, and I put the snack there with a glass of his favorite organic lemonade. Some days, I'm a lot busier than others so I have an arsenal of easy ideas that I can get on the table without any real fuss.
This crescent roll snack, like the others, is super-fast, but doesn't taste like it, and according to my family, super-delicious. And it contains chocolate and cream cheese. You can't go wrong with that combination.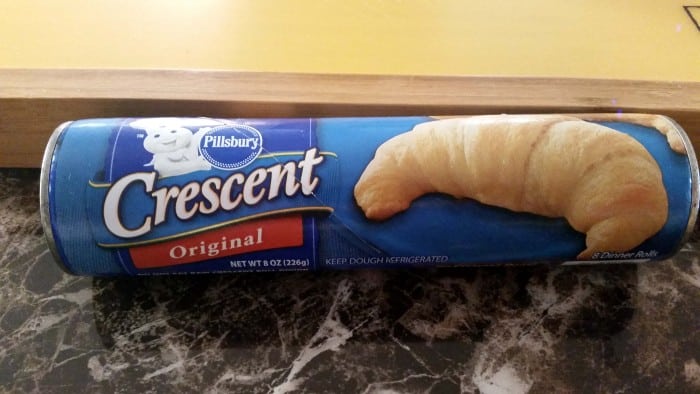 You can't go wrong with the Pillsbury dough boy!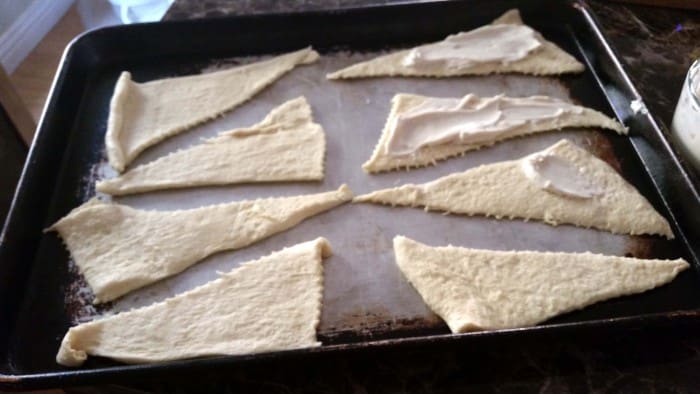 Ignore my well-seasoned cookie sheet there, it's seen a lot of years and hours in my oven.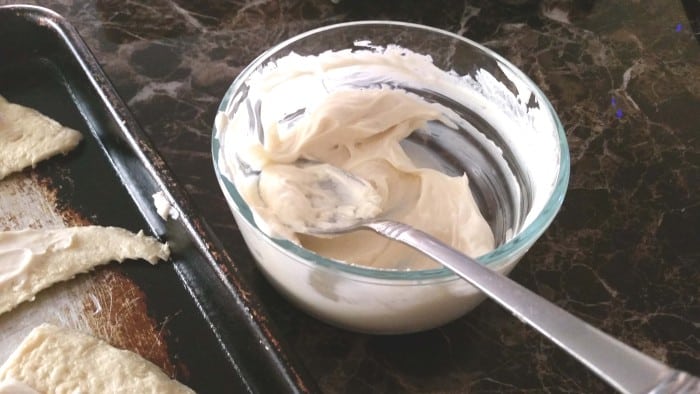 It doesn't look like a lot of filling, but it will be plenty.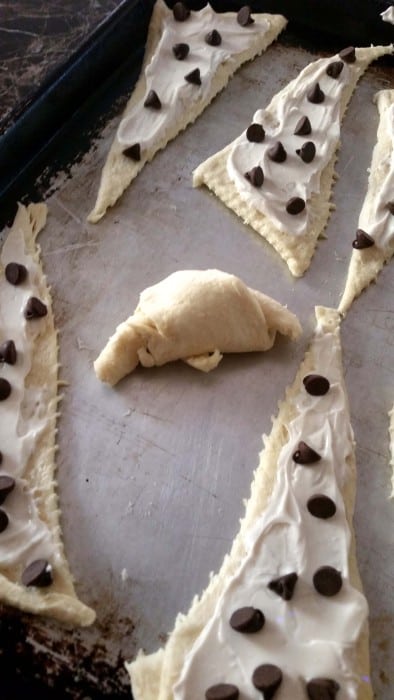 It really is that simple! Spread, drop and roll. Bake. Eat.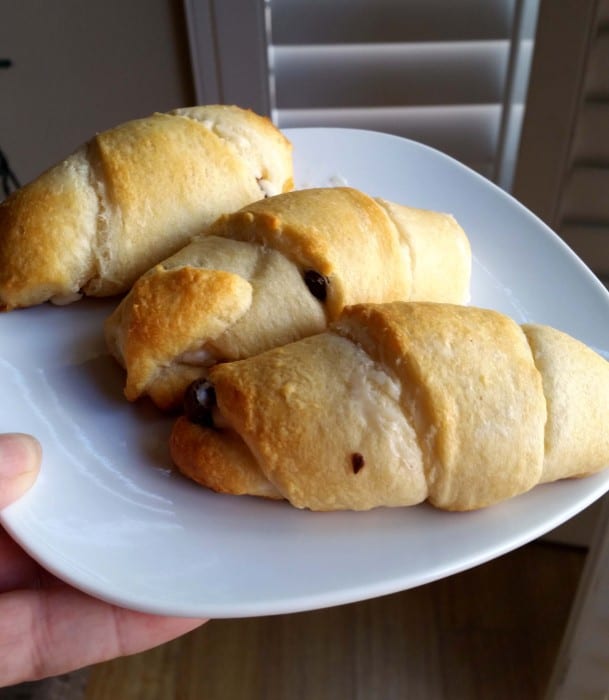 Cream Cheese Chocolate-Chip Crescent Rolls
Ingredients
1 tube of Pillsbury crescent rolls
3/4 cup of cream cheese, softened
1/2 tsp vanilla extract
4 tbsp sugar
1/2 cup chocolate chips (I put 10-12 per roll)
Preheat oven to 375, per directions on crescent roll tube.
Open up the crescent rolls like normal, onto a ungreased cookie sheet.
Combine the cream cheese, vanilla extract and sugar until well mixed.
Divide the filling amongst the crescent rolls and then place the desired number of chocolate chips all along the triangle.
Roll as normal, bake until they start to brown and eat!
If you want to shake things up a little, or someone's not as much of a chocolate chip fan, you can try butterscotch chips, white chocolate or a personal favorite of mine, peanut butter chips! (Mix those with milk chocolate for a peanut butter cup type of flavor, yum!)
We have taken these camping with us to make. They do really well in a Dutch oven over a campfire, or you can bake them in the RV oven if you want to surprise everyone sitting outside under the stars. They're also a fun movie night snack. With so many ways to make them, I bet you'll be adding these to your regular weekly menu!