I'm busy, like everyone else. Work. My business. My kids. Husband. The dogs. Blog. The turtle. (I felt bad leaving him out, though he's pretty low-maintenance.) Throw in fitness, some certification programs I'm in as well as ongoing ed, cupcake experimentation and all the regular household chores and errands, and there are nights I'm lucky to have time to call for pizza…but I can't do that often. It's not only an unnecessary drain on the budget, it's really not good for us.
Sigh. Pizza, I love you, especially with Canadian bacon, pineapple and banana peppers…
Anyway, back to my point. I can't eat pizza every day, but I also won't sacrifice taste and enjoyment of food just to stay healthy and fit. Last summer, I was introduced to Del Real foods at a fancy press shindig at a gorgeous home in the hills. Come to find out, I'd already had their amazing tamales and enchiladas at Costco!
Since then, I've had the pleasure of enjoying the Del Real line of foods numerous times, and now, once again. I received a complimentary Party Box, complete with several types of food, their new Al Pastor Taco Kit and a fun cooler basket and waterproof picnic blanket for the purposes of featuring it in my review and giveaway. Summer, bring it on, I'm ready to head to the beach or the park, or one of those hikes we keep talking about taking, along with my chilled food and bevs!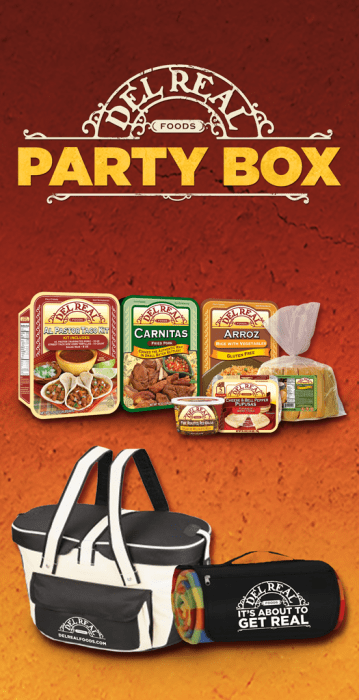 If you haven't tried any Del Real Foods yet, what are you waiting for? They are authentic Mexican food and if you're concerned about the whole convenience factor taking away from the taste — since a lot of frozen or pre-made foods aren't as delicious as the 'real' stuff — you're in for a surprise! Del Real foods are easy to heat and assemble, and whenever we use them, which is pretty frequently, everyone's happy and full in no time. I love that. I can serve the family food that they look forward to without spending an hour or so in the kitchen prepping, heating and cleaning. Right now, time is at a premium as we add in bridal shower prep, finishing the garden prep and getting some indoor home maintenance and reno done. The downstairs bathroom has to be repainted and there are a bunch of other things you don't think about doing until have 25 guests, many who have never been to your home before, coming for a fancy-schmancy-pants party.
One of our favorite Del Real products is the pupusas.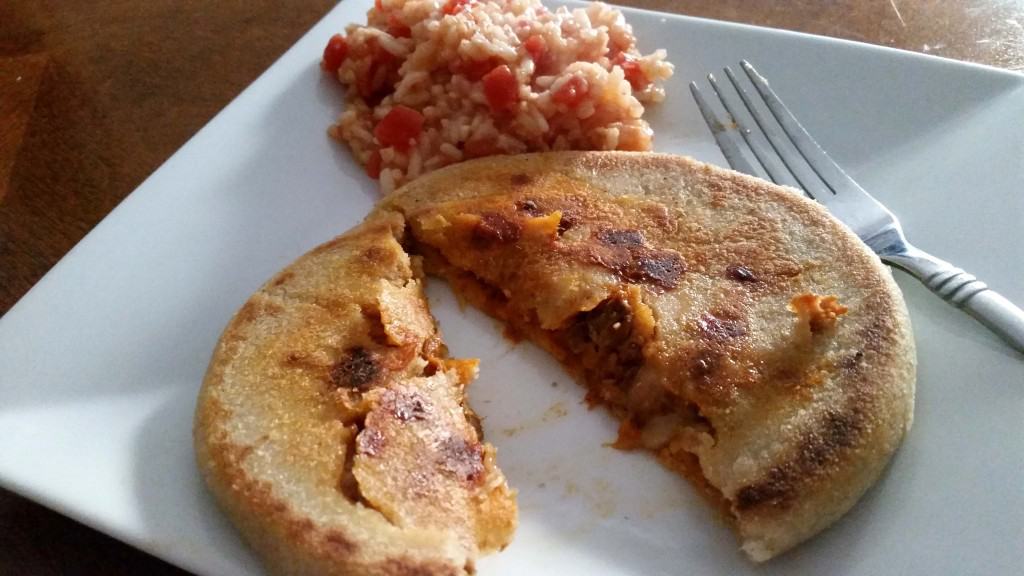 Yum, right??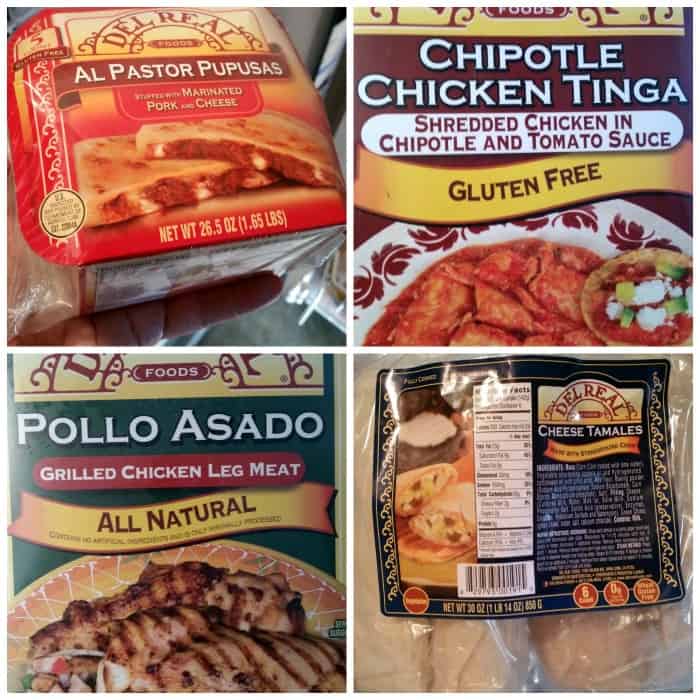 You can't go wrong with these, or any products in the Del Real line, in your freezer!
Enter the giveaway for a chance to win one a Del Real Party Box! You can go to the beach, the mountains or just to the park with the waterproof blanket, cooler bag and delish food — now that it's warmed up here in Southern California, I'll be using it for a nice relaxing lunch when I need to get away from it all. Where do you think you'll use it first? Post your answer to the blog and enter the giveaway below! (Prize to be supplied directly via Del Real Foods.)