Coffee. It's the start of every day for me, and if I don't get some coffee, you'll know it. Whether it's the caffeine or the mind games of knowing I haven't had it, I don't care…I want my morning coffee. There are a lot of times though that I have to run out of the house so fast in the morning, I forget to grab my carpool mug. I'm 1/4 mile down the road before I realize my life's blood is left on the kitchen counter. Dramatic? Maybe, but real coffee lovers will tell you that between them and the coffee maker is not where you want to be early morning. When I heard McDonald's relaunched McCafe, I did a little happy dance. The coffee was already good, but better? Sign me up!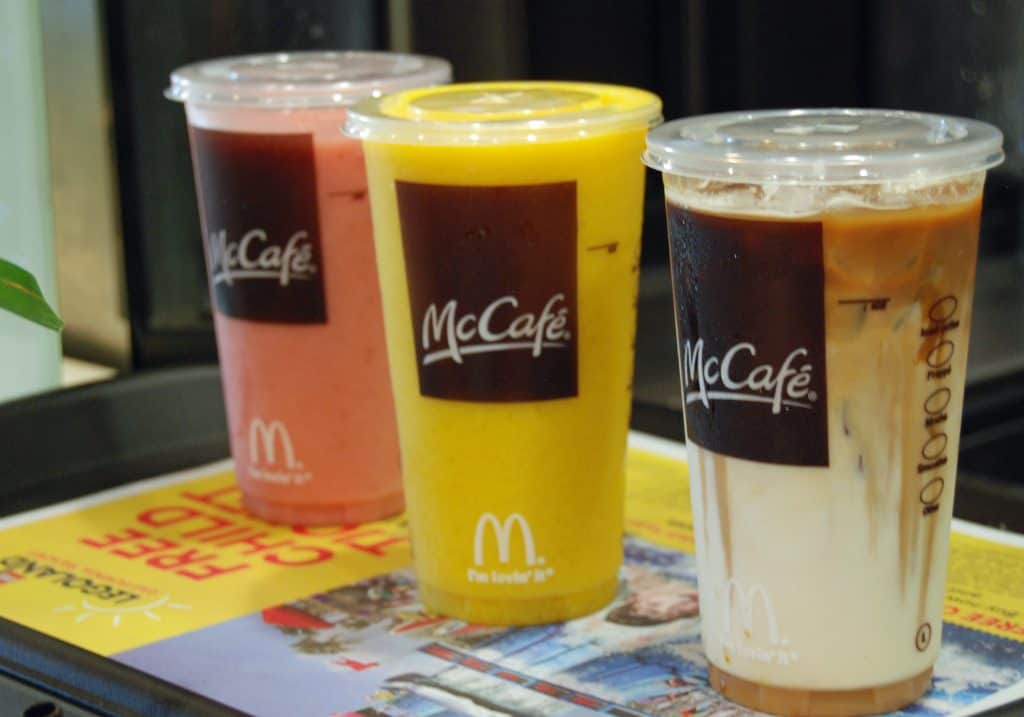 Last week, a group of local Inland Empire bloggers were invited to a media tasting at the McDonald's on Foothill Blvd. in Rancho Cucamonga on the south end of Victoria Gardens. If you haven't visited this location, you're in for a treat. Owned by a second-generation brother and sister team, Kyle and Kiana Webb, it is a beautifully modernized version of everyone's old favorite. With stunning retro lighting and decor, in keeping with the Victoria Gardens theme, it feels like much more than a fast food restaurant.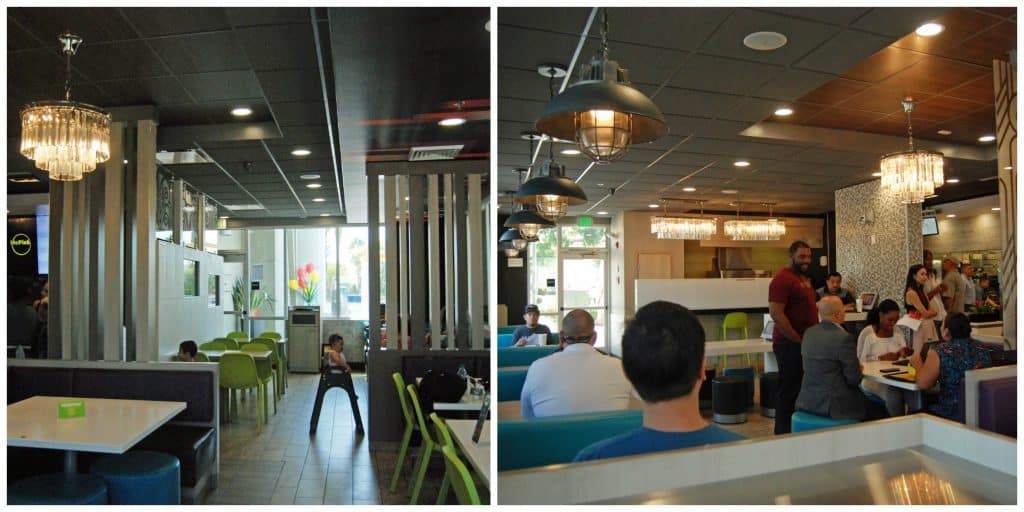 Visiting this McDonald's takes ordering fast food to a whole new level. They are one of the few dual-drive thrus, meaning customers experience less wait time before their order is placed, speeding up the process from beginning to end. There's no more "I can't see the order board!" either, with huge digital screens that can be customized for seasonal offerings and are more visually engaging than boards of days gone by.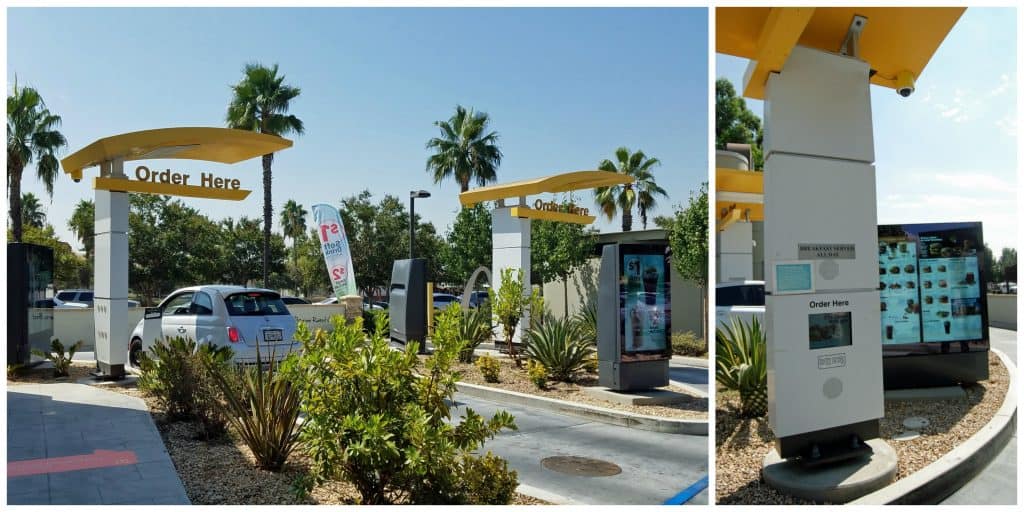 If you should decide to place your order and dine inside, you have the option of using the self-service kiosk — manned by a smiling attendant who can help you with any questions you may have — or stepping up to the counter. However you order, your items are brought to your table by McDonald's crew members. This not only gives it a more restaurant type of feel, but allows for guests to sit down and relax sooner. If you're visiting with small children, there's less time wrangling them while waiting and at no time do they need to be out of your sight.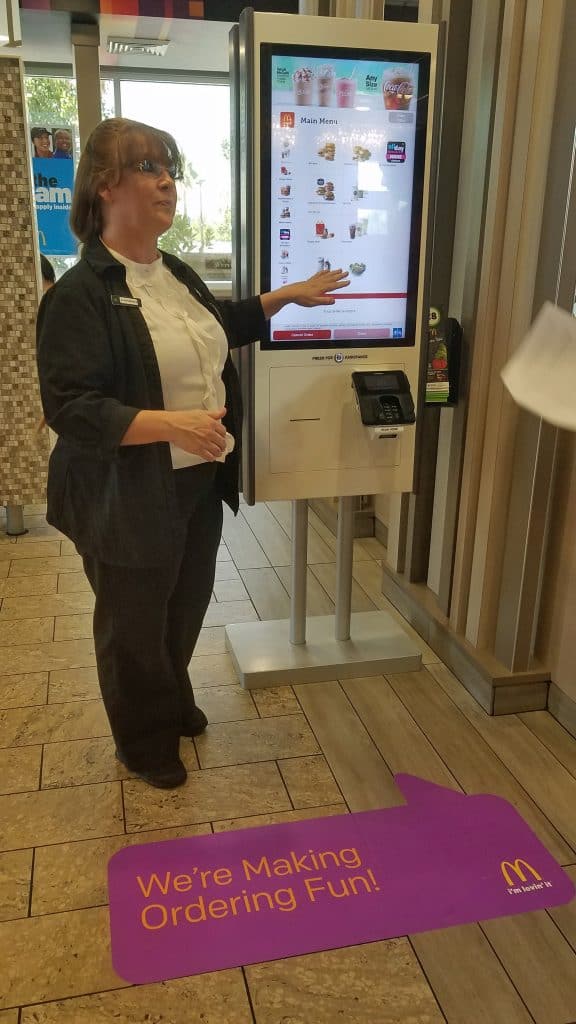 The self-service kiosk really is much more than just a way to place your order: it's a way to completely personalize your food, from choosing which condiments to omit, which to add extra and what type of bun and protein you want. You get a close-up view of the new Signature Crafted recipes: Signature Sriracha, Pico Guacamole or Sweet BBQ Bacon. These new recipes are available with grilled or crispy chicken or beef.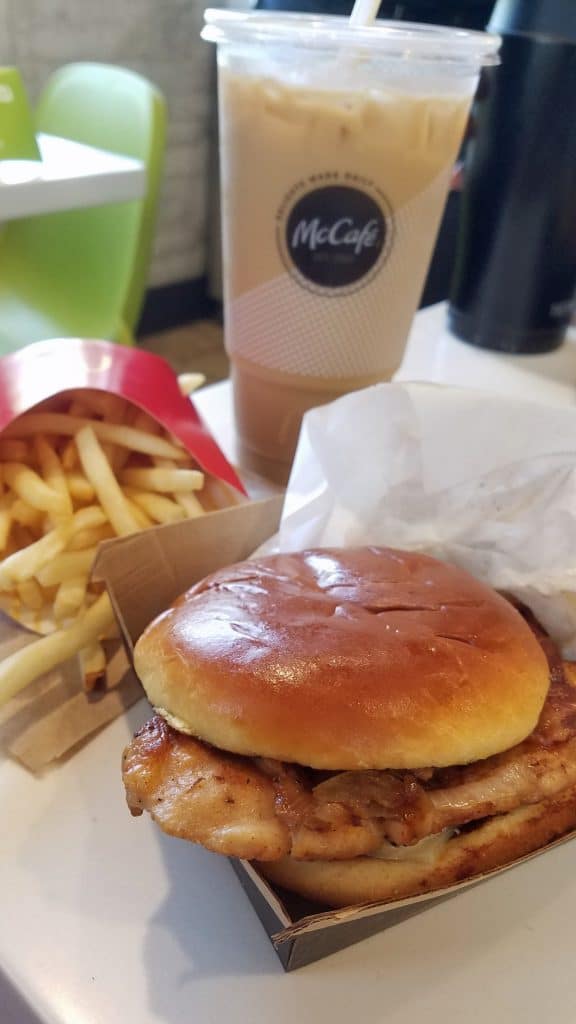 There are also more choices during breakfast hours. (And this particular McDonald's offers breakfast ALL DAY LONG. Be still, my heart, no more waiting on my favorite hash browns.) The new Simple Delights menu includes Fruit 'n Yogart Parfaits and McCafe Smoothies, made with nonfat vanilla Chobani Greek Yogurt. You'll also want to try the new Breakfast Bowls with egg whites, turkey sausage, spinach and kale. (This menu is currently limited to SoCal McDonald's only.)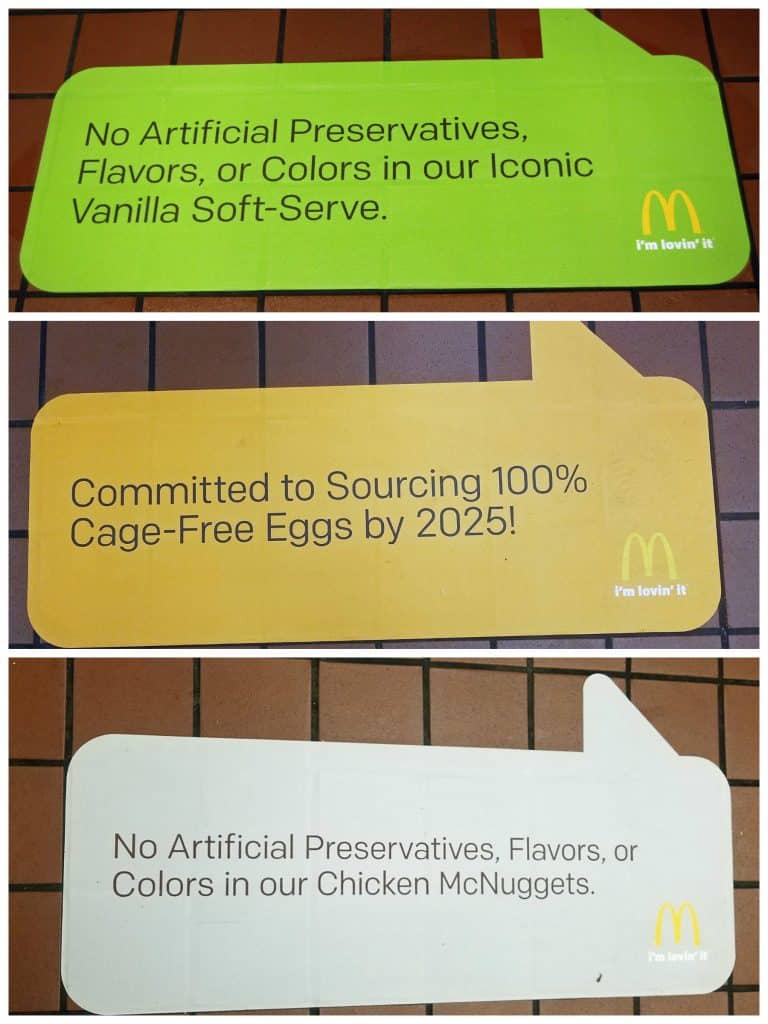 Overall, McDonald's has made great strides to improve food quality and the customer experience, including the infamous McNuggets now being made with no artificial flavors, colors or preservatives, McDelivery and more, with over 80% of the Inland Empire McDonald's having gone through improvements.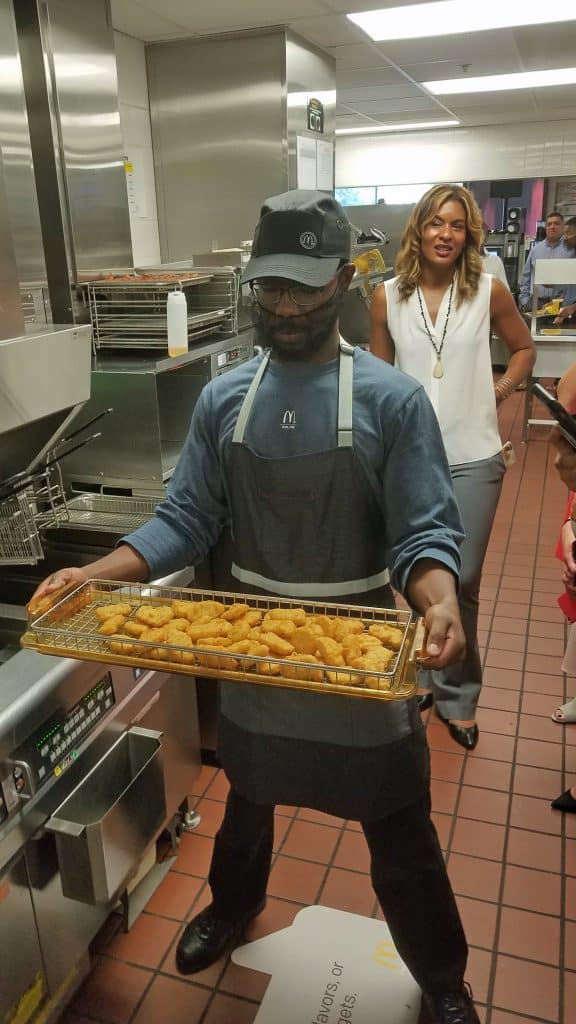 Back to the McCafe though. Priorities. Made in new machines with freshly-ground 100% arabica beans and U.S.-sourced whole or nonfat milk, the McCafe lineup has grown with the addition of three new beverages: Caramel Macchiato, Cappuccino and Americano. For a limited time, at participating McDonald's only, any small McCafe is only $2! There's also more to come in 2018, in partnership with the Coca-Cola Company, by introducing a line of ready-to-drink McCafe Frappe beverages in Caramel, Vanilla and Mocha.
I tried the new Caramel Macchiato and it was really delicious! I also tried the new Sweet BBQ Bacon sandwich with chicken and of course, a large fries. (If I had to pick one food that you really shouldn't eat every day but could? French fries.) I actually ate the fries all the way home. It's pretty much the only food I let anyone eat in my car!
If you're not really into fast food because you have concerns about health, read up on McDonald's offerings. They take providing good, quality food very seriously. We toured the restaurant, and one highlight for everyone was this egg machine. Ever wonder how they shape the eggs to fit breakfast sandwiches? Wonder no more!

The iced coffees are also fantastic and with the dual drive-thru lines, you can pull up and be driving away with your caffeine in mere minutes. Visit soon to get your McCafe fix and save money on fancy coffees!