Last Saturday, I had the privilege of being invited to attend a media lunch at The Daily Dose in Los Angeles, located at 1820 Industrial Street, #104. It's not an area I'm familiar with, as I'm an Inland Empire resident and have been for a long time, but I love to explore the Los Angeles area and all the amazing restaurants and nightlife it has to offer. The Daily Dose is a find and a place you need to put on your list to visit!
The Daily Dose is owned by Sarkis Vartanian and expertly managed by Luis Sierra Campos. As you can see on their website, their goal, in short, is honest food. As a foodie who loves organic, healthy, non-GMO food, I couldn't find a better place for truly honest food that tastes good. Sarkis and his team put out such a huge spread for us, allowing us to taste everything and we left full and amazed that food with so few ingredients (and no additives, preservatives, dyes or sugars) can be so delicious.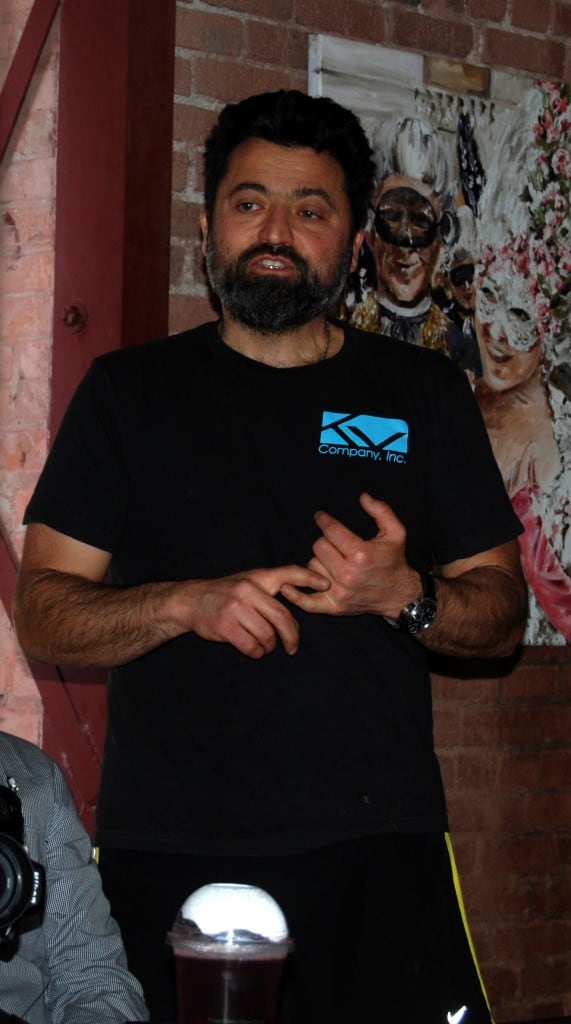 Even just a quick glance at the menu and you'll be able to tell you're in for a treat, but read more closely and you'll notice the unique approach that The Daily Dose takes. Combinations you're not expecting and things prepared differently than the norm. For example, The Guildsmith is their take on a grilled cheese, as they don't use butter or oils to fry anything so the akawi cheese is pan-fried and then put on the perfectly baked ciabatta. SO good.
As a non-beef eater, I passed up trying The Butcher, but my husband loved it. My favorite sandwich was The Farmer, made with roasted squash, heirloom potatoes, avocado, heirloom tomatoes, house veggie patty, burrata, pesto & ancho chili jam. "Yum" sums it up but isn't nearly as descriptive as the sandwich deserves. The bread had a perfect crisp on the crust and the big slab of potato had the ideal consistency with the rest of the ingredients. Ancho chili jam — doesn't that tell you a lot about how different the menu is here?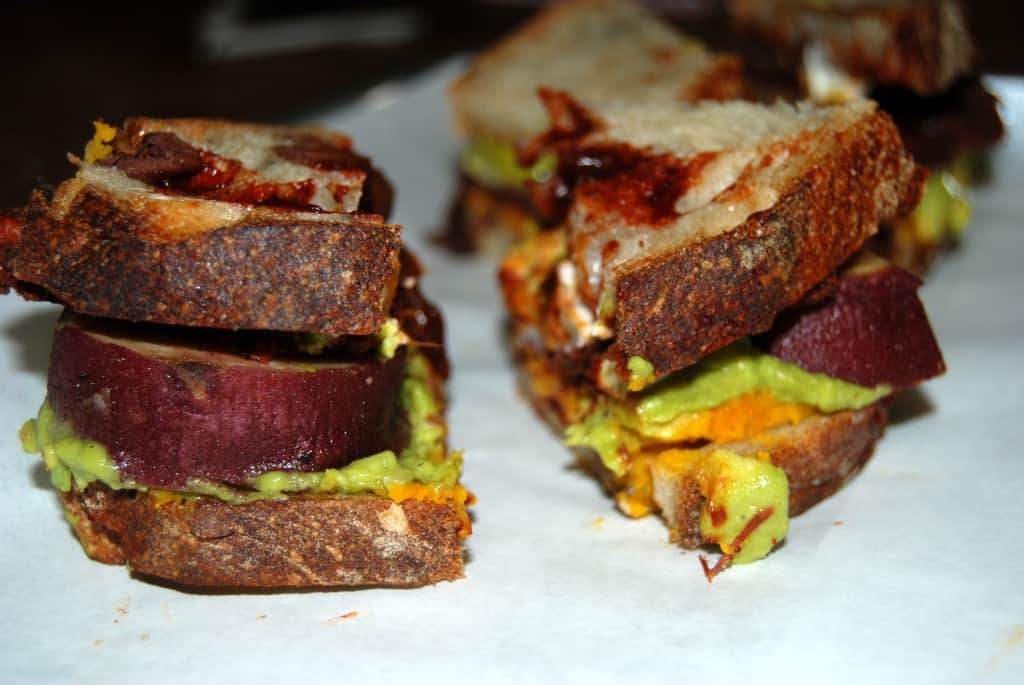 We also got to try their white juice and green juice. As healthy of an eater that I am, I am not normally fond of green drinks. Most are grassy or garden-y tasting (for lack of a better word, the garden dirt), and I haven't yet found one that I enjoy. Until this one at The Daily Dose. Their juices are blended, not juiced, so you get all the good ingredients and the benefit of the fiber. Their green juice contains apple, pear, kale, spinach, ginger, dates, orange, lemon and cashews. I'll admit, I was a little scared because I'm not a fan of cashews, they are the one nut I'll avoid but in this drink? They give the creaminess and you can't even taste them specifically. The kale is also not something you'd pick up on. Instead, you'll taste apples, pears, a little ginger. It is easily something I could pick up for a breakfast, as was the white juice, similarly prepared but with different ingredients entirely.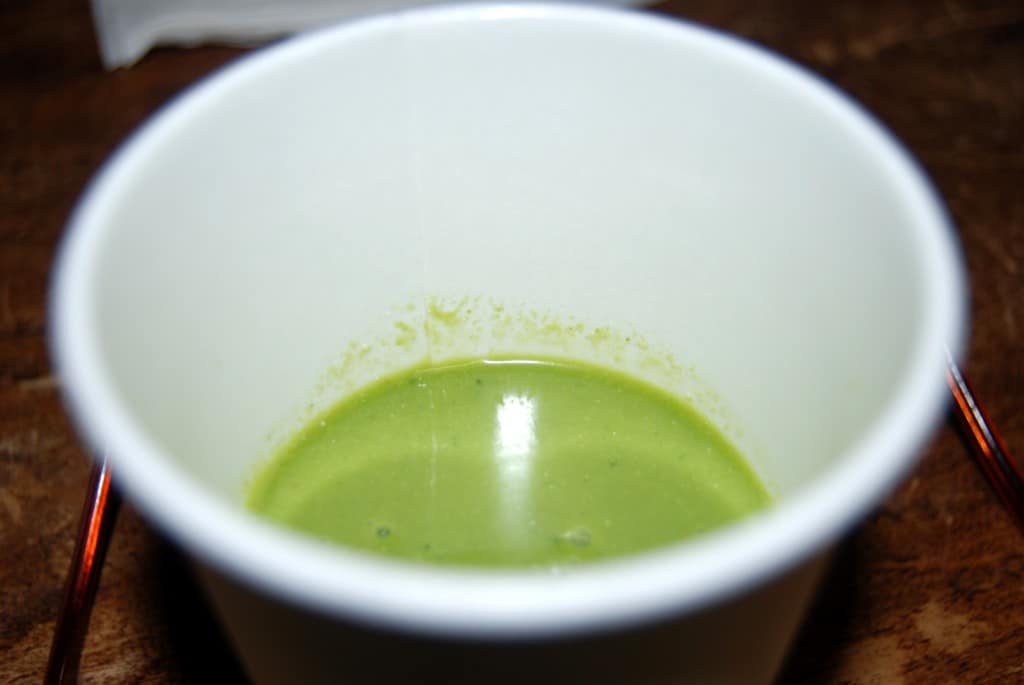 In addition their hibiscus tea, juices and sandwiches, we were treated to several other sides: prickly nettles salad, quinoa salad and cous cous, all prepared expertly with pomegranate seeds, grapes, apples, etc.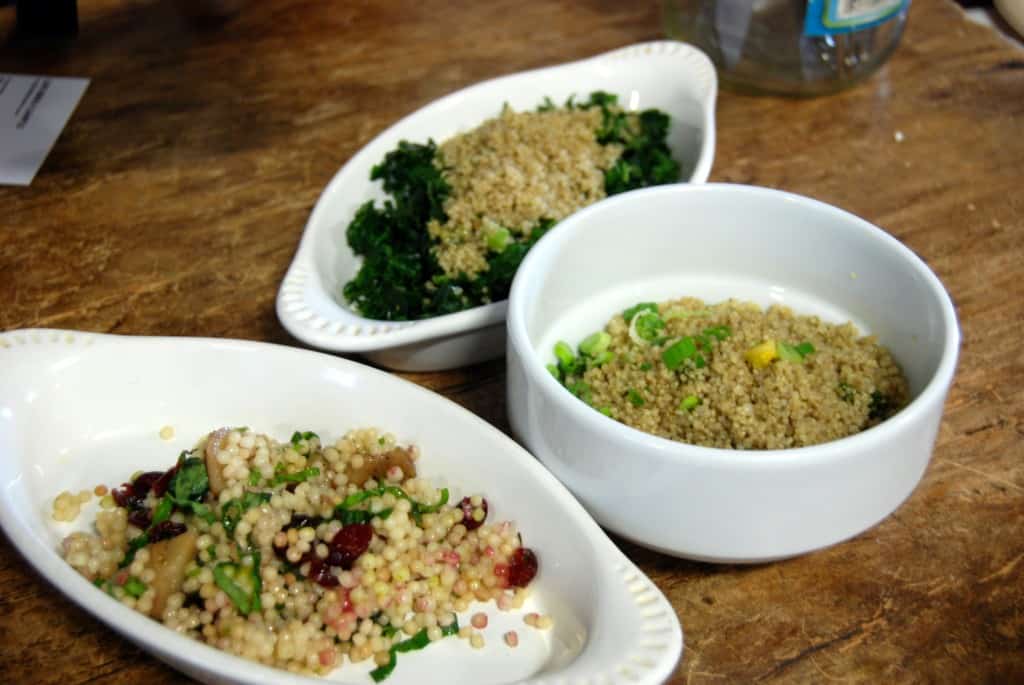 Aren't they so colorful and pretty to look at?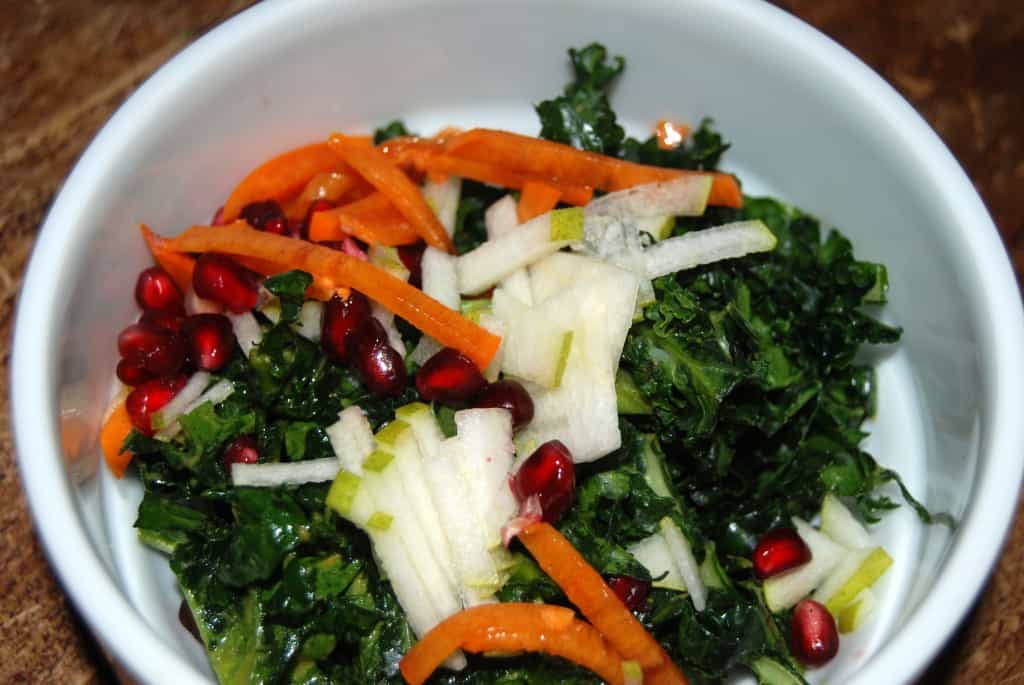 I loved, loved, loved the kale salad but the nettles may have been my favorite!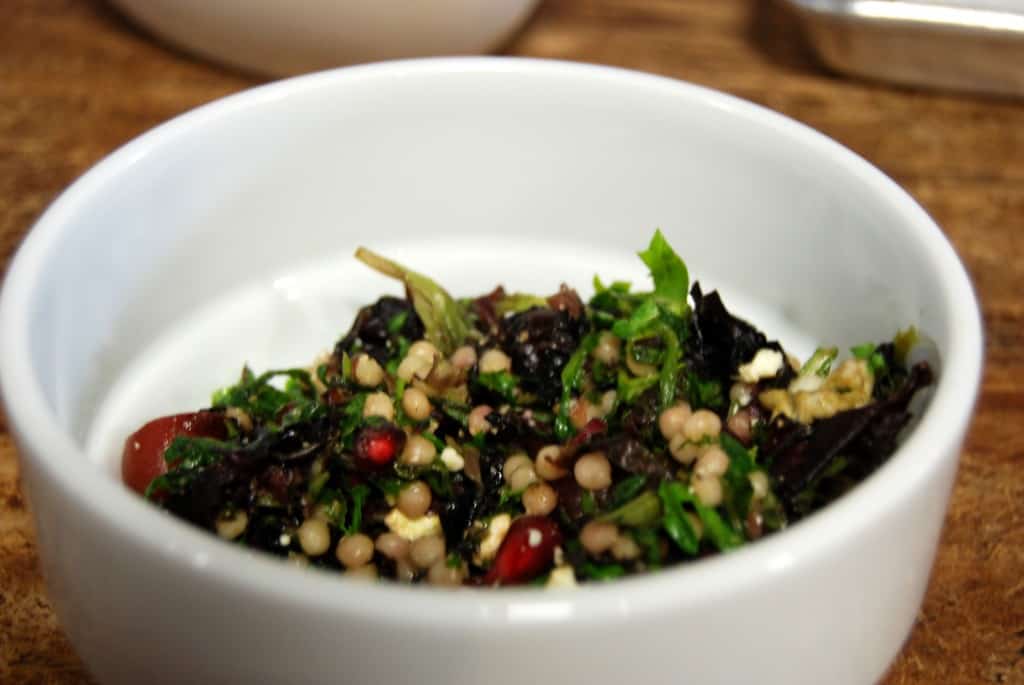 And the coffee drinks? SO good.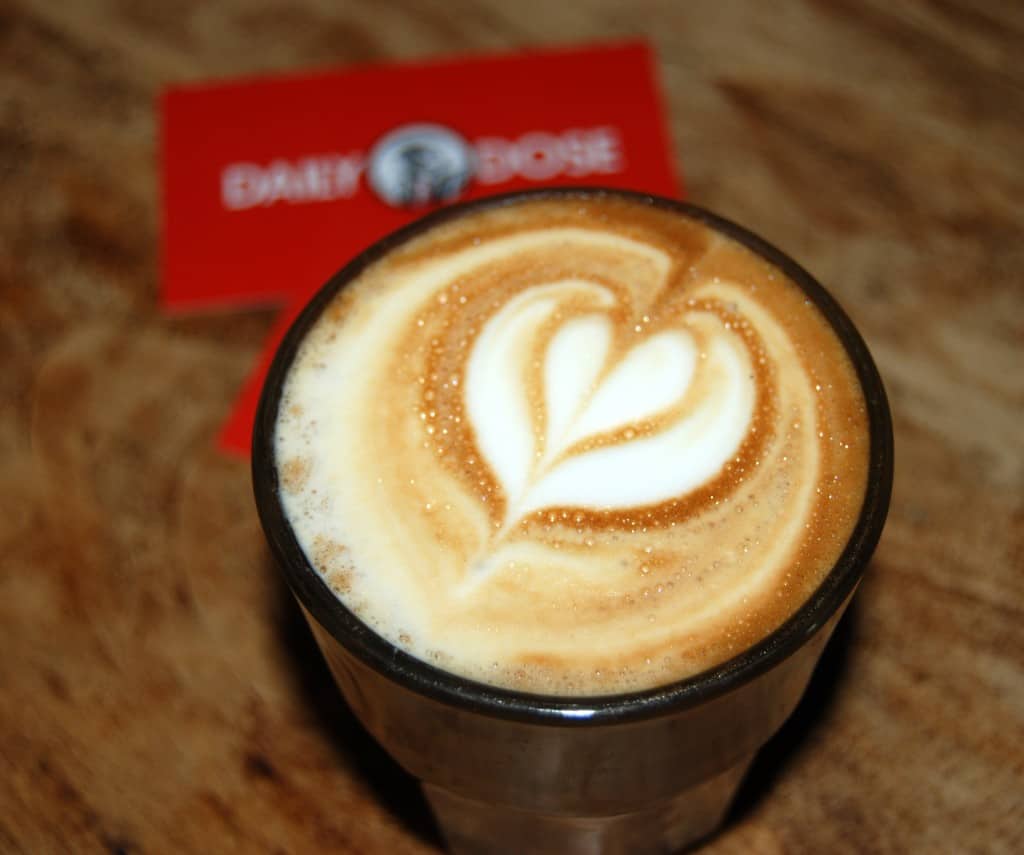 Right before we left, they brought out the daily soup. It changes each day but we were fortunate enough to visit on a day that the soup was braised lamb with a fried duck egg on top. No words for this, the meat literally melted in your mouth and the carrots were infused with the broth's flavor. We were so full but couldn't stop!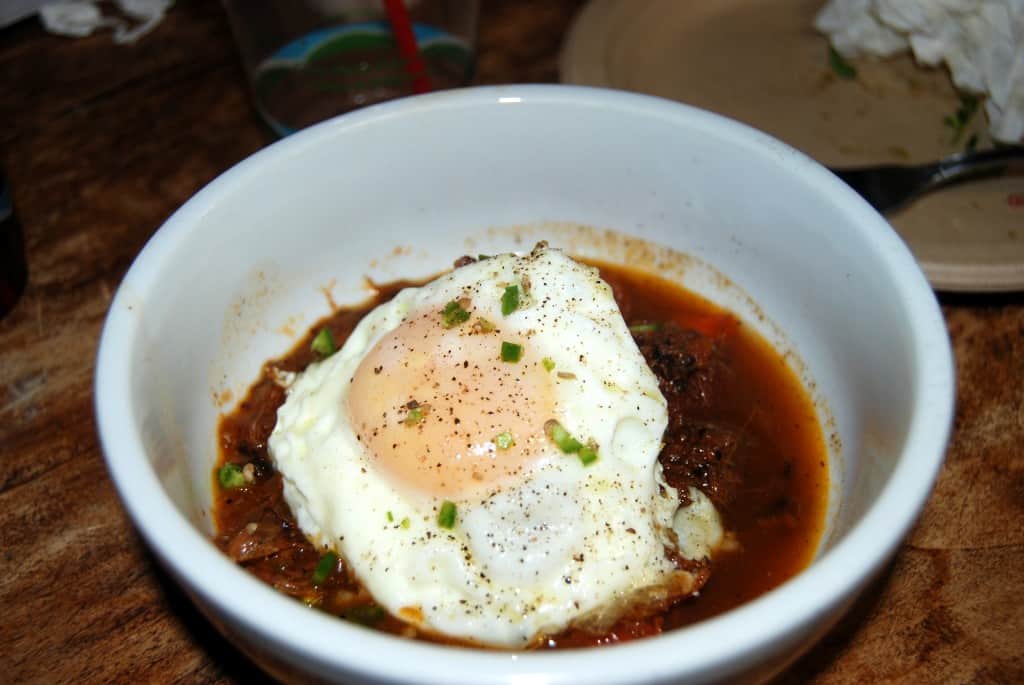 The building that houses The Daily Dose is very unique as well. Tables are placed in the alley, under strung white lights and amongst greenery. As you walk along the sidewalk to the building, it's hard to imagine the comfortable and fun environment you'll find when you turn the corner into the alley. The room we ate in has such an ambiance with the gallery work on the walls, the raised industrial ceiling (something I love) and brick walls. Even the inside of the restaurant area itself, where you place your orders, is unique and has this fantastic wine cork bulletin board on the wall. It inspired me to go home and make one, I really do have enough corks and need to get to work on it.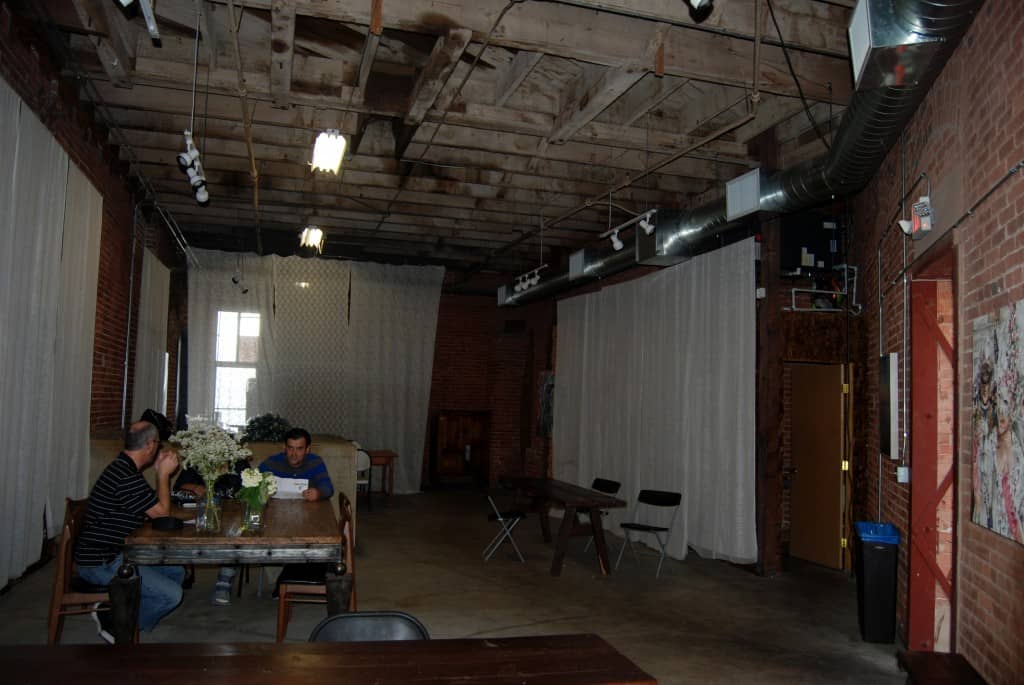 If you're out in Los Angeles and looking for a filling and tasty meal that won't weigh you down, you need to visit The Daily Dose. You'll get "bad ass good food" (a direct quote) from good people with the goal of helping you get full, satisfied and enjoy your healthy food. I just wish I lived closer, I'd be a regular!
Find them on Facebook at The Daily Dose Cafe or on Twitter as @TweetmyDose. Check them out!