I spent last Saturday with my daughter and some dear friends at the Disney Channel GO! Fan Fest at Disneyland. We were invited to cover the event as press and I did a WHOOP when that invite come. As you know, I love all things Disney and I was excited to spend the day meeting the cast of Disney Channel shows and enjoying Disneyland and Disney California Adventure with my family. (The husband and my younger son were coming, but my son had a migraine so the hubs stayed home to take care of him.) Disneyland + fun people + yummy breakfast buffet + Disney Channel celebs to meet = perfect Saturday!
We met early in the day at the Grand Californian Hotel and Spa for an expansive buffet of breakfast foods, with colorful balloon decor on every table. It was a festive start to the day, but it got even more fun when the cast of the Disney Channel shows started to arrive.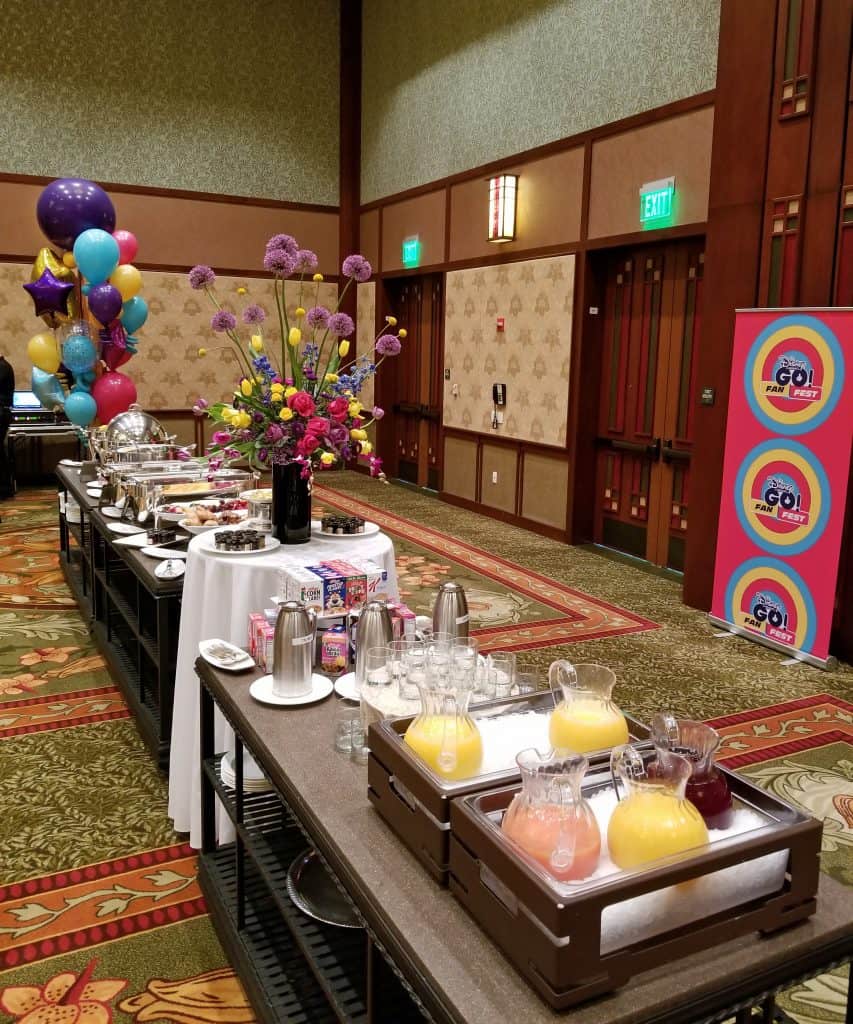 We had the opportunity to see them walk a press carpet, take photos with them and talk with them briefly before we headed out to Main Street inside Disneyland for a front-row seat at the Cavalcade, a short musical parade with dancers and the casts riding in fun Disney vehicles. The crowds surrounded both sides of Main Street proving how very popular they all are!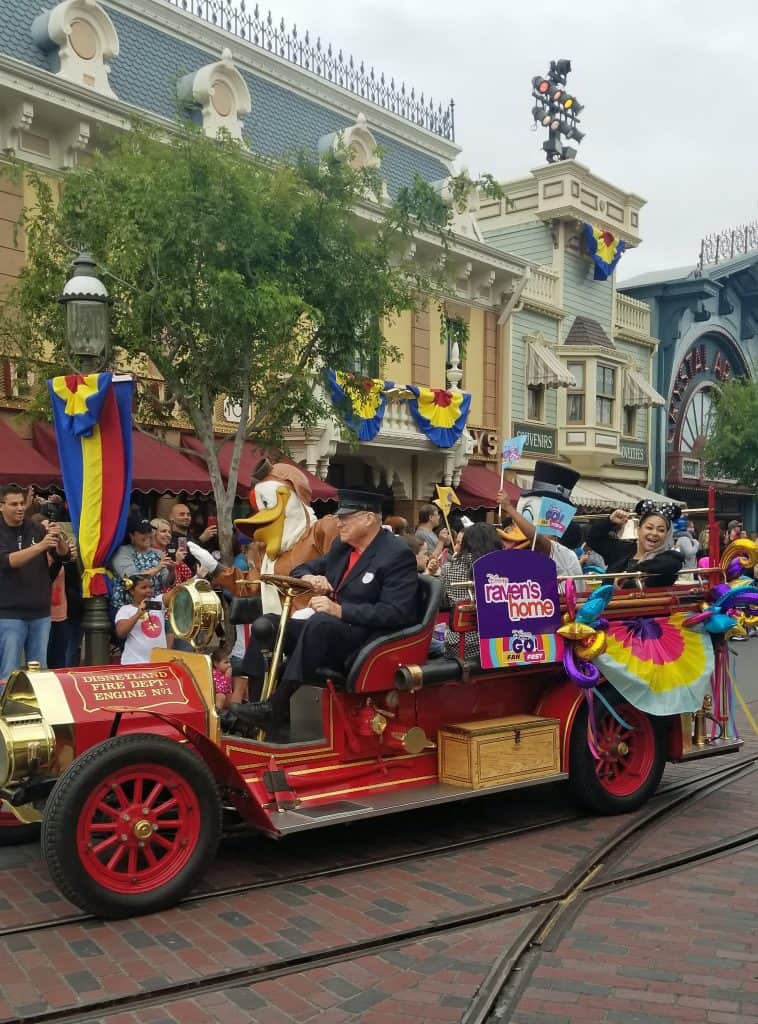 You can find my live coverage of the parade here, and my Instagram stories here.
After the cavalcade, we were escorted to Disney California Adventure to secure seats for the four panels scheduled throughout the afternoon. Each panel was a mix of one or two Disney Channel casts, and a lot of people were waiting outside for each one, as the public was welcomed to be a part of the big day. The whole day was a blast but seeing the faces of kids getting excited to see their idols? Priceless!
Here's a list of all the shows being represented in the Fan Fest event.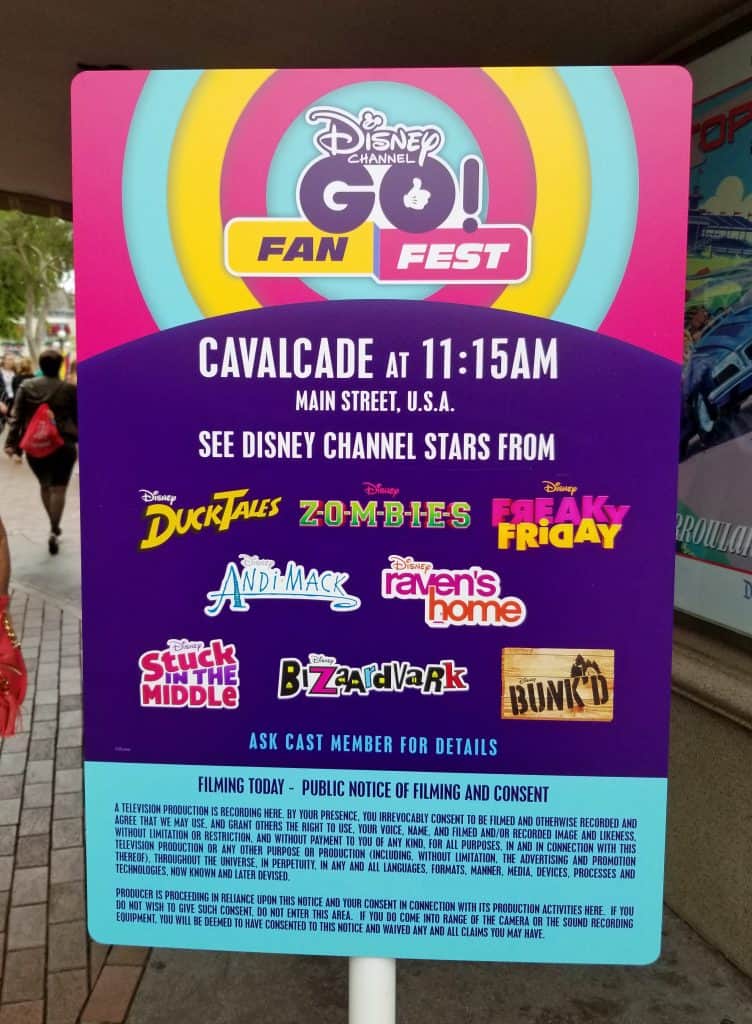 Yep, there were even Disney characters who got in on the action, including Donald and Goofy.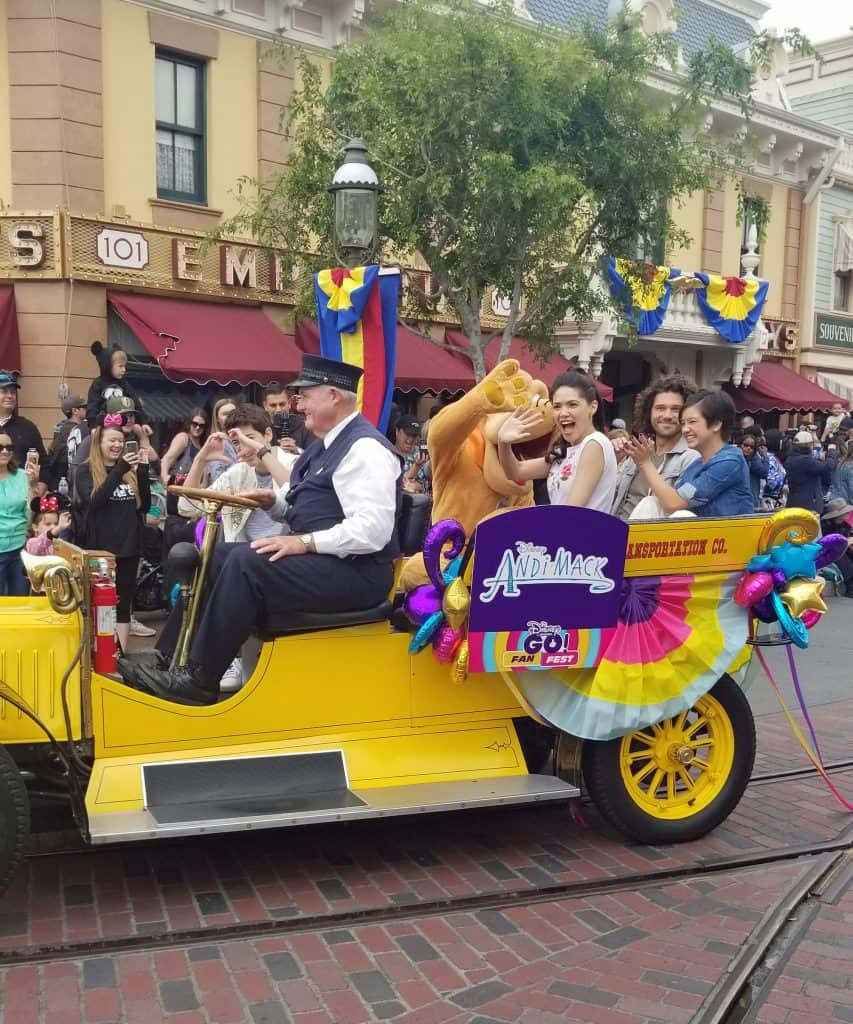 And we can't forget Mickey. He blew me a kiss. Day. Made. No parade is complete with Mickey, right?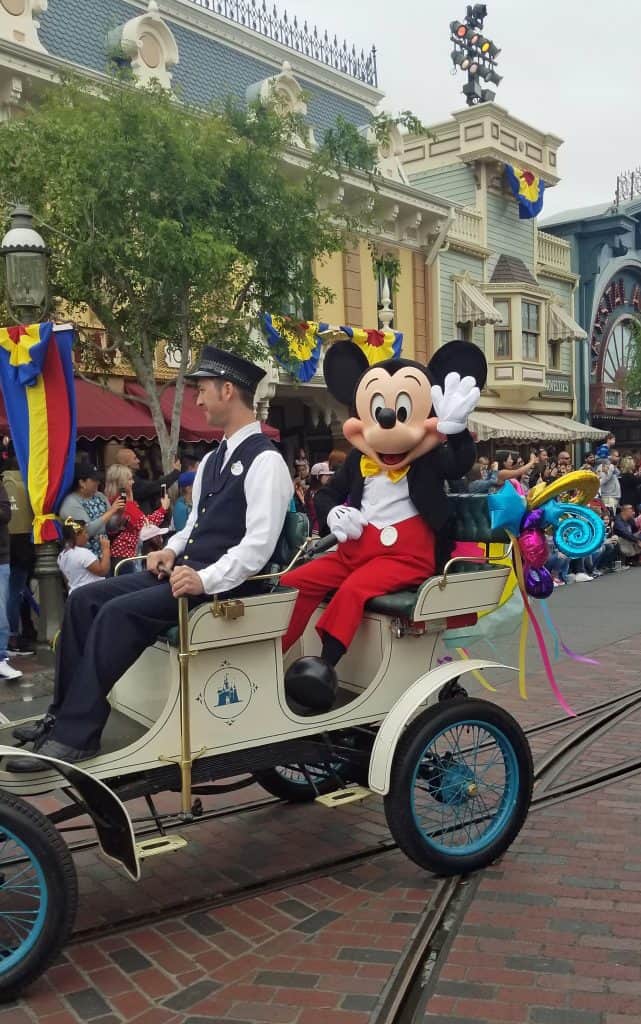 The parade was only about five to ten minutes long but the entire route was made of typical Disney magic. Cheering crowds and smiling families there enjoying the added entertainment of the fan fest.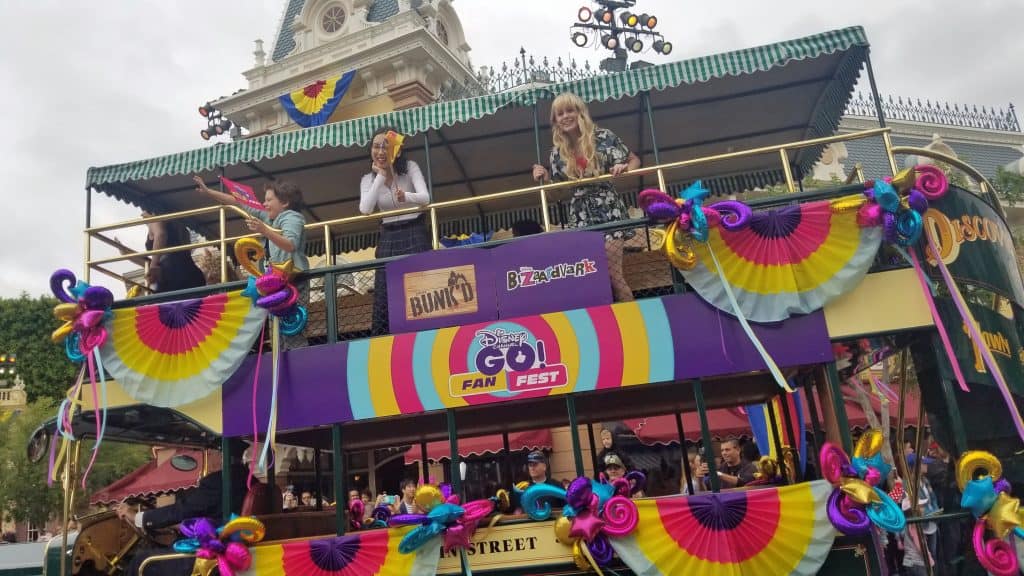 This table reading session with this season's cast of Duck Tales <Woo-oooh!> was HILARIOUS. David Tennant is amazing with his legit Scottish accent voicing McScrooge, but Ben Schwartz may have still stolen this session with his keytar use. So funny! You can tell this is a fun team and I could have watched them for a lot longer than the 45-minute panel. Here is just a couple minutes of their table read of an episode of Duck Tales for you to enjoy.
They were funny even in the parade! Their personalities shined in the panels as well as in the parade, which makes me love them even more.
We grabbed a few selfies with the celebs in the meet-and-greet. They were beyond gracious in sharing their time on a very busy day, and we got to thank them for providing good entertainment in addition to a lot of laughs.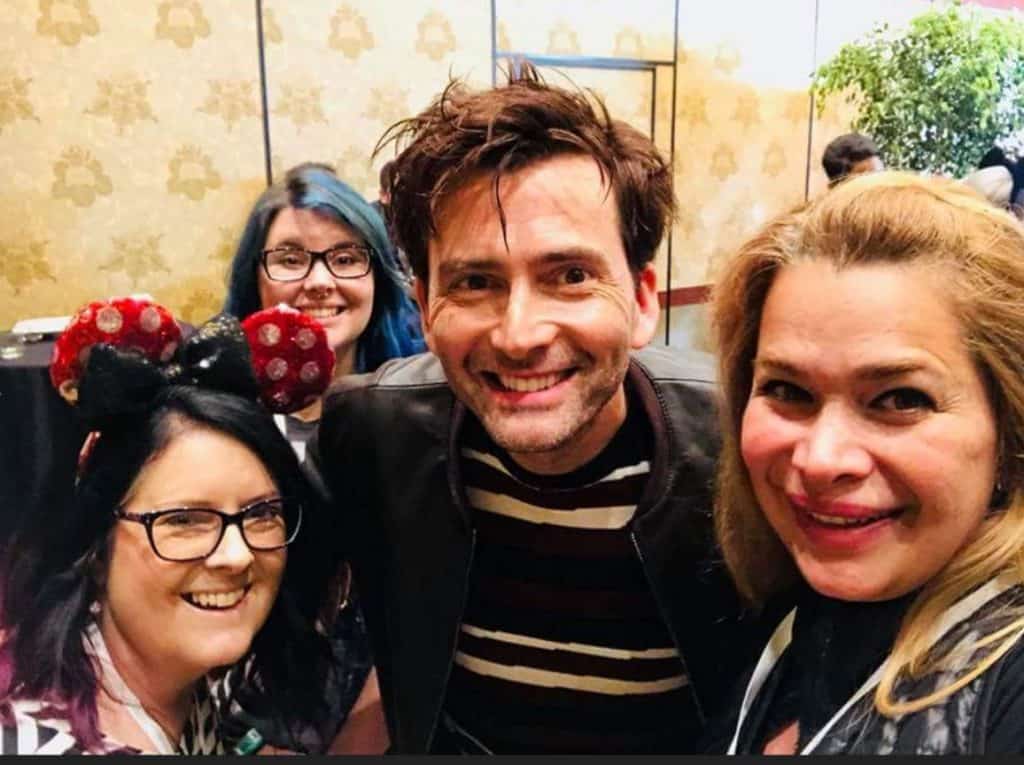 Yes, that's David Tennant from Jessica Jones, Dr. Who and so much more…in addition to Duck Tales.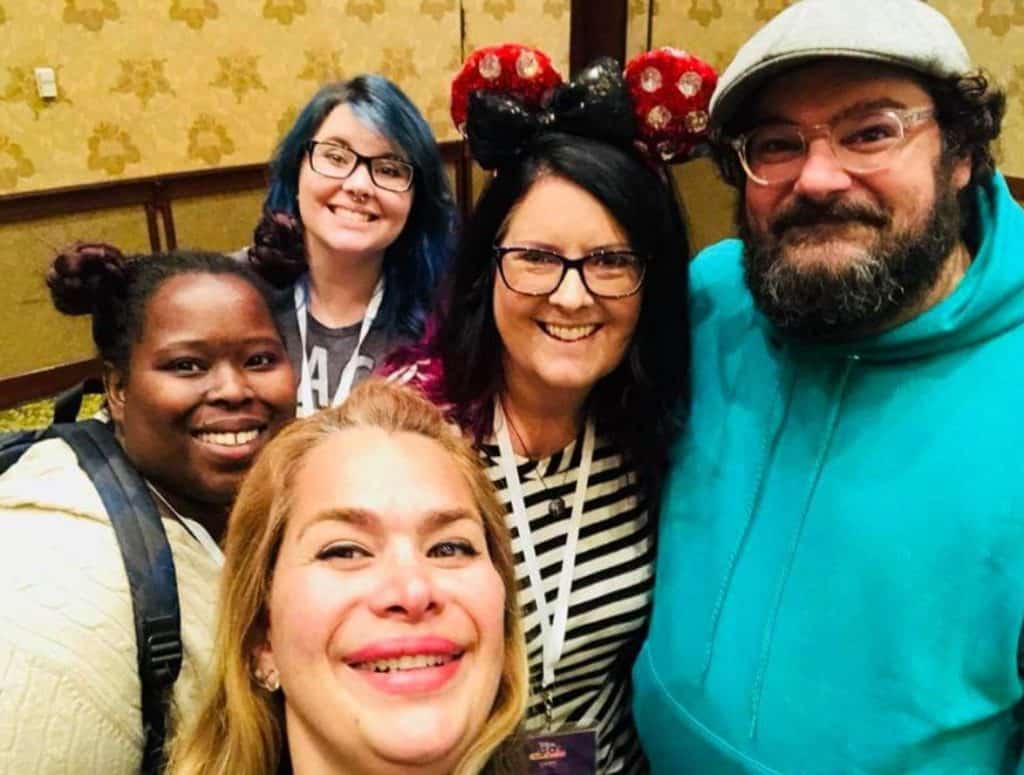 And this guy, Bobby Moynihan from Saturday Night Live, was so kind in waiting for the group to assemble (bloggers, assemble!) for a photo opp.
You can learn more about all these shows at the Disney Channel website, where you can also watch the shows or you can pull them up on Hulu to watch live! The Disney Channel schedule includes shows for kids of all ages. All four of my kids grew up watching Disney movies and shows on the Disney Channel, and it's still a favorite in our house. For all of the live coverage at the GO! Fan Fest, visit the Disney Channel Facebook page. Lots of laughs courtesy of Disney Channel, Hulu and the cast of all this season's shows!