A few months ago, I shared with you several posts about Disney's new holiday classic, The Nutcracker and the Four Realms. We attended the red carpet premiere of the adaptation of the traditional Nutcracker story, interviewed a few members of the cast (like this one with Misty Copeland), had a picnic lunch with Jim Cummings (the voice of Winnie the Pooh) in the 100 Acre Wood, and spent some time on the set of ABC's The Kids are Alright. It was a whirlwind of memories I'll have for a lifetime!
One additional memory is something I haven't shared yet: we got a Nutcracker dance lesson with three pro dancers from ABC's Dancing with the Stars!
My disclaimer here is that I am not a professional dancer, in any sense of the word. I am not the person you'll see on the dance floor at a party, and while I have big dreams of learning how to salsa and tango, I have two left feet. The idea of learning how to dance with pro teachers both terrified me and excited me, but they made it a very fun experience with their patience and skill.
We had about 30 minutes to learn this dance, and at first, I felt like it would take forever. I surprised myself by picking up the routine pretty quickly, and while you will never see me winning the mirror ball trophy, I am kind of proud how this turned out. Watch it here for yourself!
Big shout-out to Jana Seitzer, over at Whisky + Sunshine for taking the above video!
I don't know whether I'm more proud I didn't fall OR that I remembered all the steps! I wore shoes that were supposedly dance-floor safe, but they were more slippery than I'd been told, so I had to specifically focus on staying in place. I think I did pretty well though!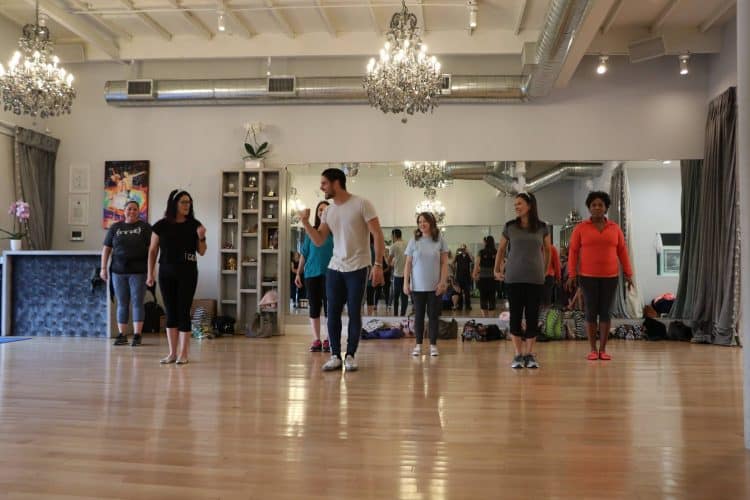 Thank you to Coralie Seright Hughes, over at Lovebugs and Postcards, for taking these photos of us doing our dance. Above, I think I was soaking in motivation from Alan. "I can do this!"
Of course, I had to perform it for the fam when I returned home. I may also have been spotted doing it randomly in my kitchen when I think no one is watching. Or listening, because I have to provide my own music….but not anymore! I recently received the music on this speaker, so I can recreate the scene properly.
Only problem? I can no longer blame me having to focus on humming the music for being the reason that my dance skills aren't so great.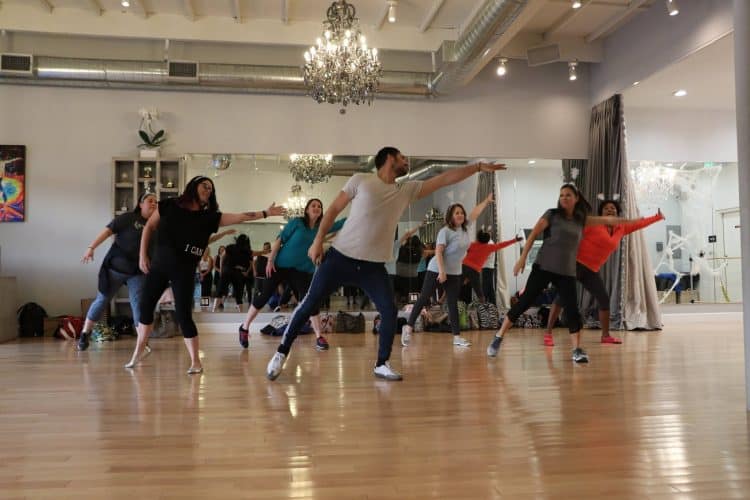 More grace in action! 
This dance lesson at Pro Dance LA, owned by Gleb Savchenko and his wife, in Los Angeles on Fairfax. They offer affordable and fun lessons to the general public, and if they were closer, I'd be signing up there for my salsa lessons! Gleb, Brandon Strong and Alan Bersten were a lot of fun to be around, as we interviewed them about Dancing with the Stars and their partners. (They were also on Dancing with the Stars Junior, too!)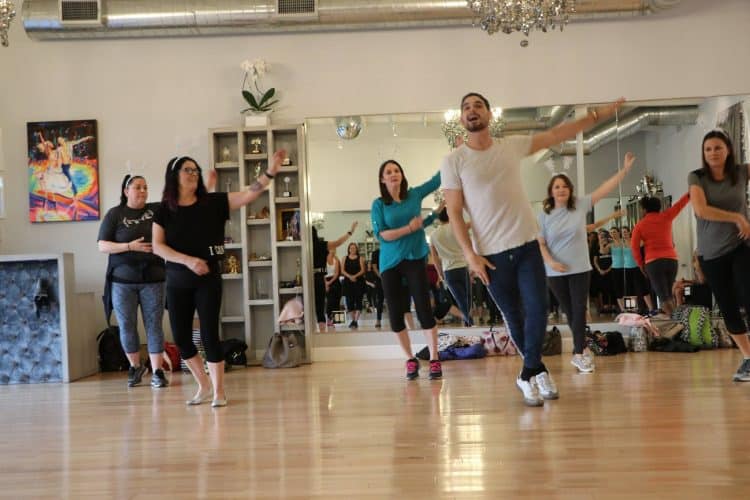 For our dance above, we were broken up into three groups, based on three realms in the Nutcracker movie. Each of us wore a headband crafted to match the realm, and I chose the realm of the snowflakes. This is how we were divided with instructors, and after seeing the movie, I was even happier I'd chosen the bouncy snowflakes. (And you can see how I really went all out and rocked the snowflake theme when I had the chance to get my hair glammed at the pre-party! Go big or go home, right?)
Clearly, I have a lot to learn about dancing, but this song from Disney's Nutcracker and the Four Realms, and our Nutcracker dance lesson, will be stuck in my head. The movie comes out on Blu-ray on January 29, so be sure to go pick up your copy of Disney's latest holiday movie!
If you want to see beautiful dance in person, look to see if the Dancing with the Stars tour is coming to your hometown! You can buy tickets here and see a sneak peek of the show. I hope to utilize my complimentary tickets when it hits Long Beach or Sherman Oaks in March!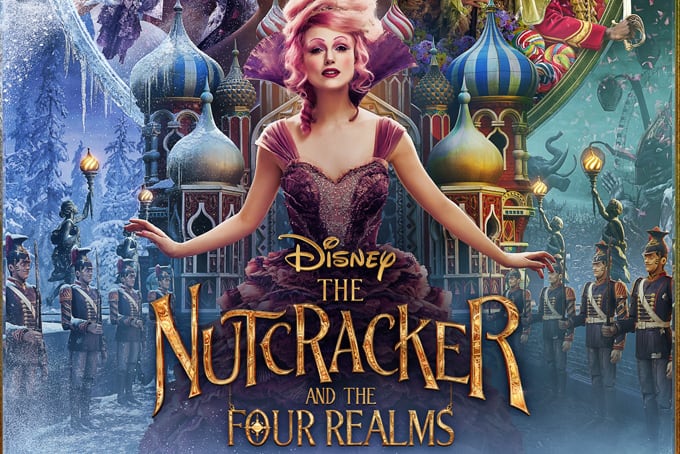 Much thanks to Disney and ABC for making this bucket list dance lesson happen! (And to Disney for this group photo!)