If you're like me, you want to get dinner on the table on a busy night with the least amount of work possible. It also has to taste good and be something the family will eat. This super-simple side dish — homemade baked potato chips — isn't even a recipe, but just a fast way to make a delicious side-dish to add to the dinner, and it's perfect with pulled-pork sandwiches, burgers, pork chops, a roast chicken, you name it.
All you'll need is 6-7 medium potatoes, olive oil, salt, pepper and whatever seasonings you prefer. We like them with a little kick so cayenne's on my list as well as chopped fresh rosemary.
Heat your oven to 400 degrees.
Wash the potatoes, but don't peel them. There are a lot of nutrients in the potato skins. (They also help the chip hold up a little and become crispier.)
Slice each potato very thin. A mandolin is fantastic for this, but wear your glove!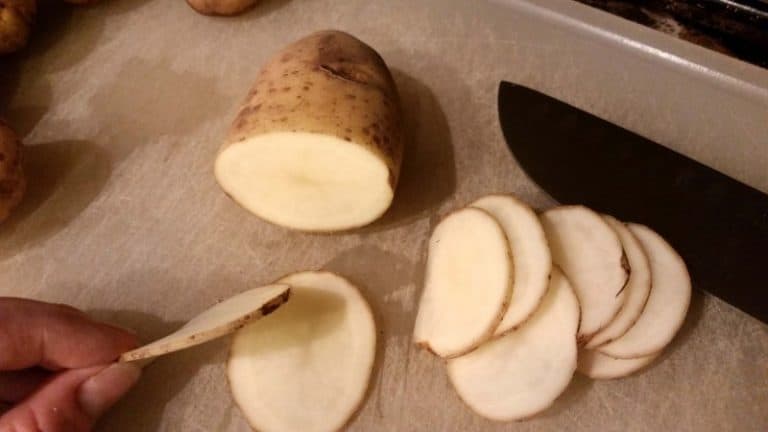 Arrange all the slices on a big cookie sheet, the bigger the sheet, the better, and drizzle olive oil on the top. Sprinkle on your seasonings and pop them in the oven for approximately 30 minutes. (Convection oven may go a little faster.)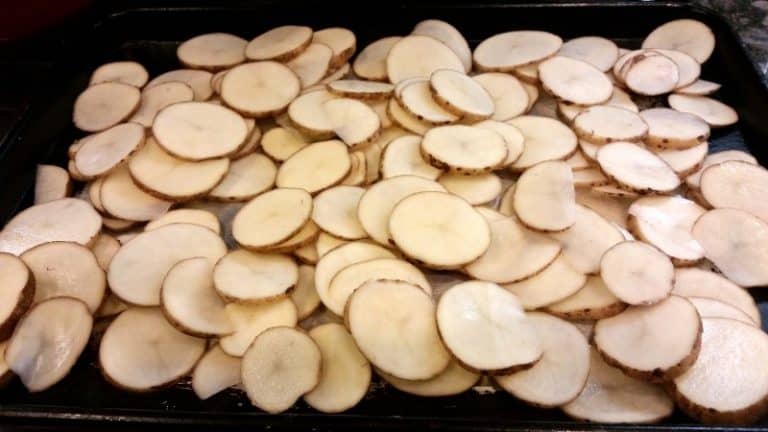 If you want them crispier, let them stay in longer.
Move them around a little while they're baking. Try to ensure there's space around them if possible, but as you can see in my picture, I had them piled on top of each other and they still turned out fantastic! (I have to cook for six to eight people frequently, so no small side dishes for us!)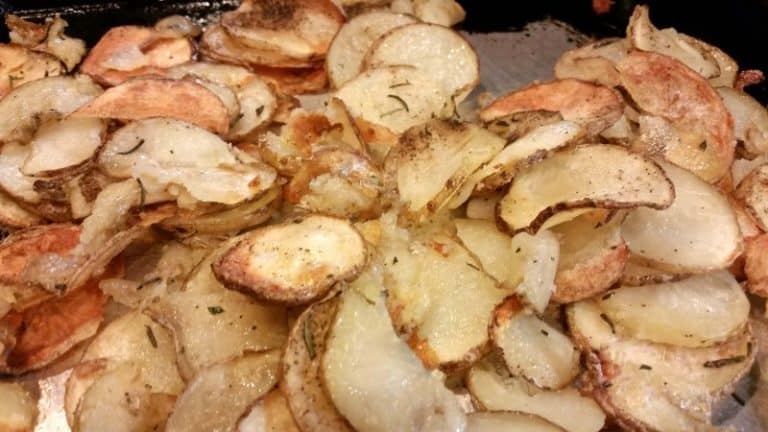 Don't they look good? You can change them up, too — sprinkle on parmesan, cheddar, or even bleu cheese. We served them with spiced ketchup and there were no leftovers!
Baked potato chips are a family favorite and with them being this easy and versatile, they probably always will be. Bake them up and enjoy!