I love to go out to eat, probably too much. What working mom doesn't like the opportunity to have someone else cook for her? And starting tomorrow, it just gets easier as Inland Empire Restaurant Week begins!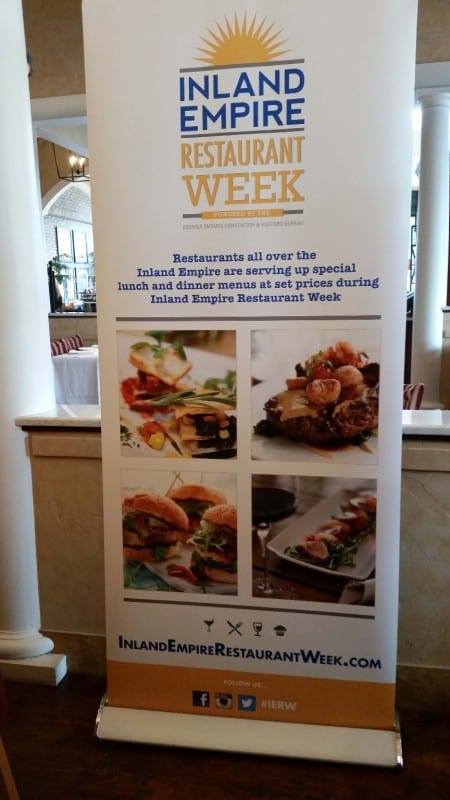 Running from October 17 through October 26, you have 10 days of opportunities to visit the 120+ participating restaurants to try their finest and most famous appetizers, entrees and desserts. The only hard part is choosing which ones to visit!
On October 15, a media/press conference was held at Brio Tuscan Grille, Victoria Gardens, in Rancho Cucamonga. Tables full of food samples and a lot of networking made for a fun event full of information about the prix fixed menus. Led by Brendon Shaver, the manager of Brio Tuscan Grille, and Michael Krouse, the President & CEO of the Ontario Convention Center, representatives from numerous restaurants were in attendance, each giving a brief history of their venue. Chris Burrous from Burrous' Bites on KTLA 5 also attended, with the event officially kicking off with the eating from the big fork.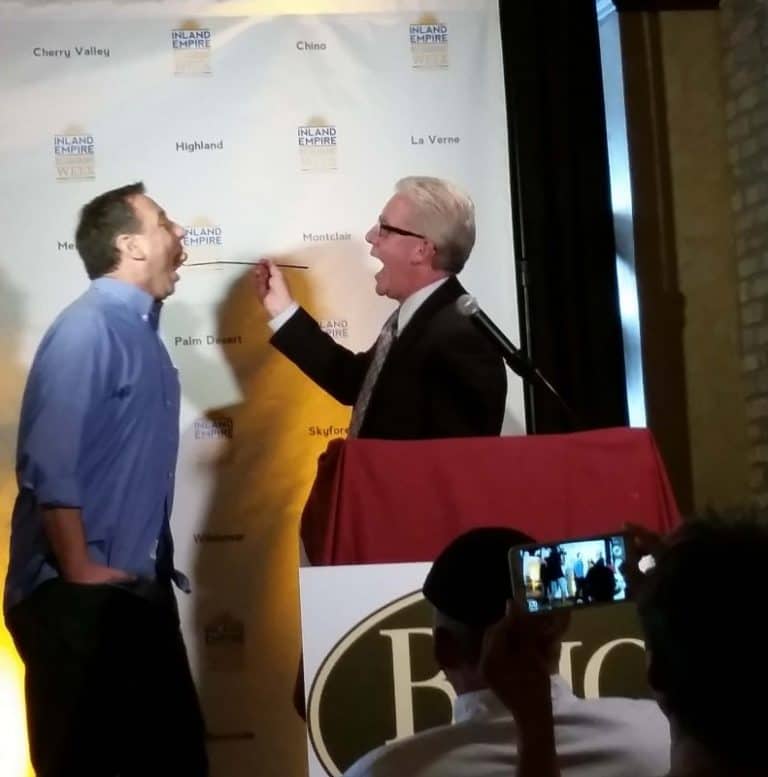 Before the presentation began, I had the pleasure of meeting with quite a few chefs and owners. I learned that I must visit Dolce Bistro & Bakery in Montclair for more cronuts and Provecho Grill in Menifee for their Freda Kahlo Tequila Tasting Dinner on November 9th. N7 Creamery's pastries are as good as their ice cream (pasteurized, completely hand-made and frozen on-site) and the Loving Hut in Claremont is the place you need to visit for organic, non-GMO food that tastes good. If their cauliflower appetizer is any indication, you will become a returning customer; it's something I know I could easily serve even small children and have them thinking they're eating something far more decadent than a vegetable.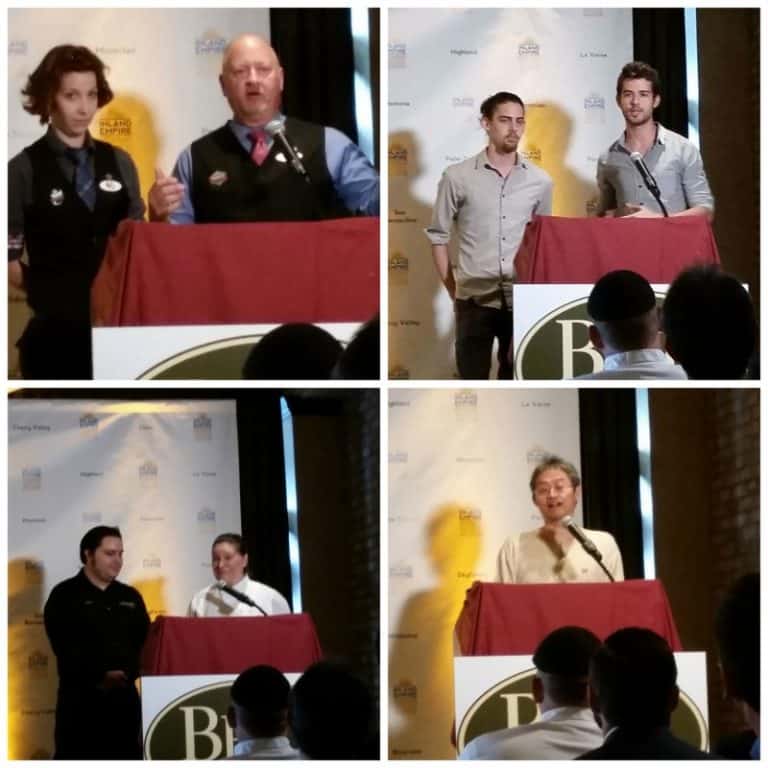 Ever been to Farrell's? If yes, you know it's a boisterous, happy place with very attentive staff who will sing and dance and fix your ice cream as custom as you like it. They also have really good food, something many people don't associate with an ice cream parlour. Try their onion strings, but be hungry; the servings are big enough for at least two or more people. Farrell's was also in attendance, where I met the manager of our local franchise (Emily, the mother of an adorable four-month-old) and grabbed a bag of old-time candy, complete with moustache sticker, for my youngest. He was one happy kiddo when he came home from school. If you haven't been to Farrell's, make a reservation and let them know what you're celebrating. It's a party and meal and treat in one. And they'll "give you the pickle," which refers to making sure you, the customer, gets the experience you want, without the hassle, every single time.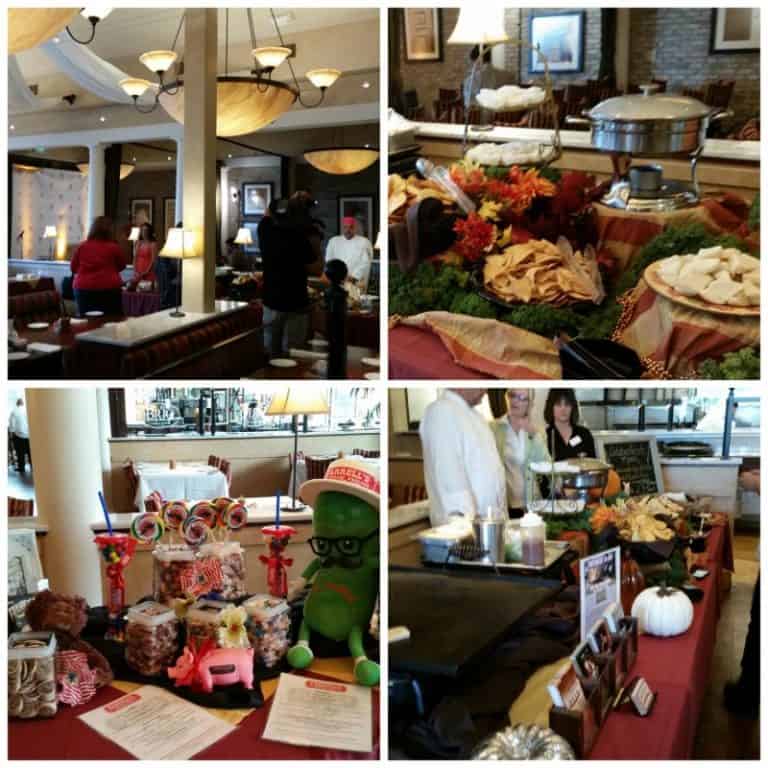 Other restaurants that I have added to my "must try" list are Pine Haven Cafe in Upland, where the name has a personal meaning and the food is as unique, and Baily's in Old Town Temecula. What an array of food they offered! Enjoy the food photos below and start planning your schedule. Inland Empire Restaurant Week doesn't require any fancy tickets or wristbands or purchases beyond what you spend on your food, so it's easy to spontaneously head out, but it's recommended to look at the website to see if reservations are in order.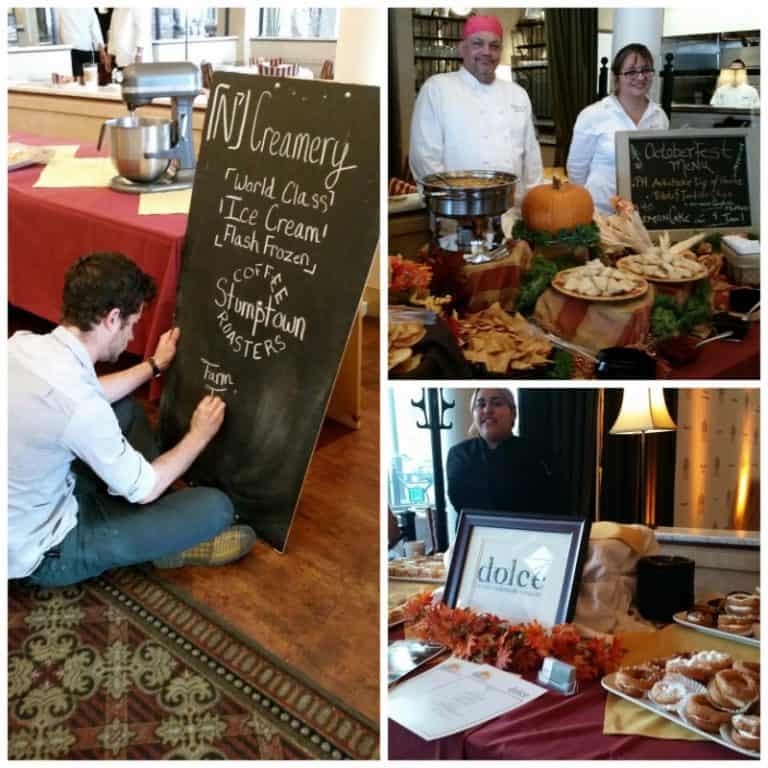 For a list of restaurants that are participating, visit the Inland Empire Restaurant Week website. The list is in alpha order with an intro on the prices for lunch and dinner, and the type of cuisine. Follow along on Facebook, Instagram and Twitter, and if you share your visit on social media, use hashtag #IERW. It's the perfect time to try a new restaurant, you may just find a new favorite! I personally must have more cronuts.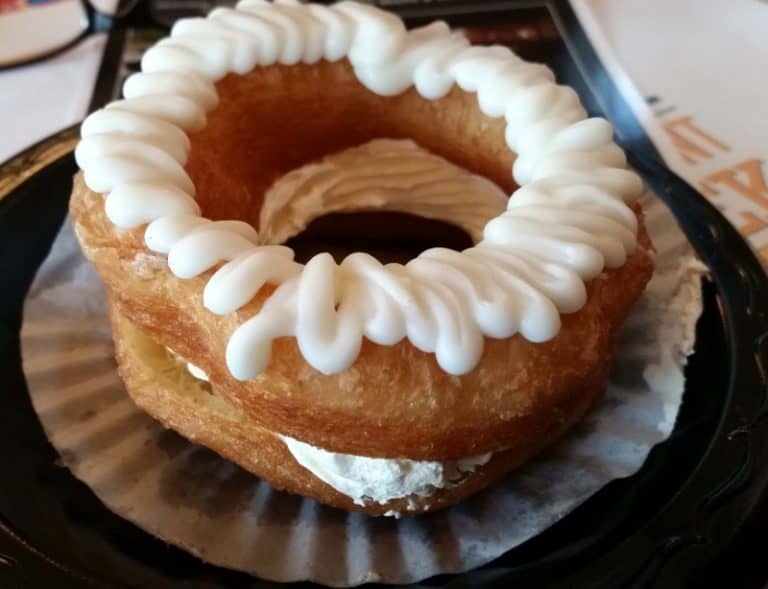 Heaven.