Wreck-It Ralph debuted in theaters six years ago and with a lot of fanfare, gained a solid fan base of Disney fanatics who instantly fell in love with Ralph, Vanellope and their friendship. Now the duo is back, with the rest of Litwak's video game characters, teaming up to save Vanellope's Sugar Rush game from extinction…but it can't be easy, right?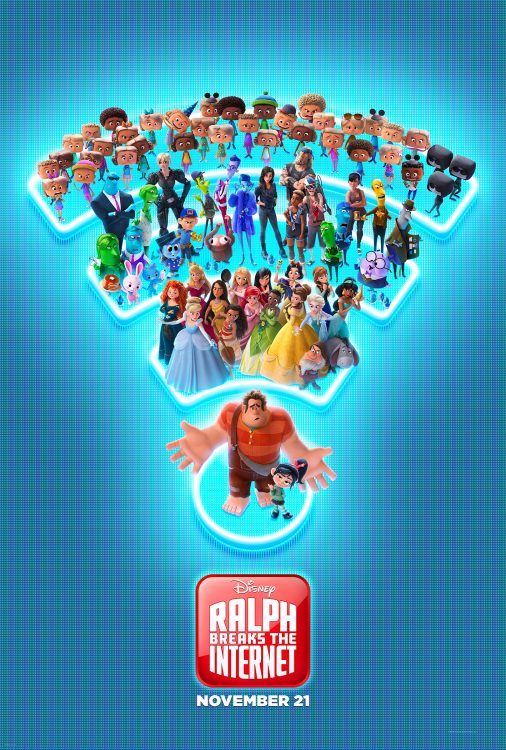 To get more scoop on the making of the movie, I attended the Ralph Breaks the Internet cast interview out in Los Angeles. The talent in attendance:
·         John C. Reilly (voice of "Ralph")
·         Sarah Silverman (voice of "Vanellope")
·         Taraji P. Henson (voice of "Yesss")
·         Jack McBrayer (voice of "Felix")
·         Director Rich Moore
·         Director Phil Johnston
·         Producer Clark Spencer
·         Co-Writer Pamela Ribon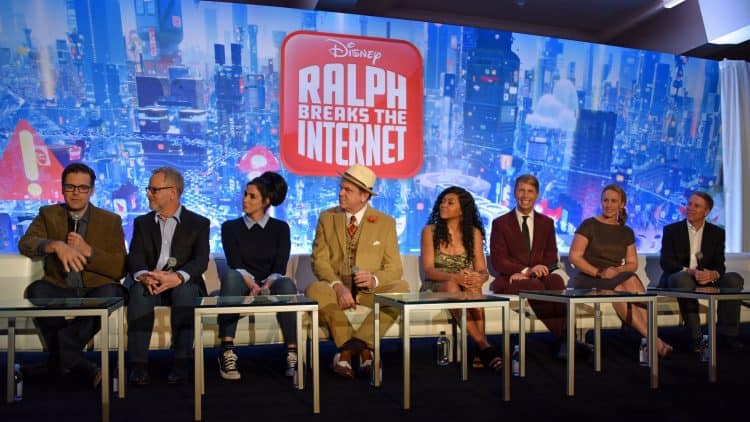 If you've watched the first movie, Wreck-It Ralph, you know how it ended, on a seemingly positive note where Ralph realizes his friendship with Vanellope has made him feel more worthy. Thing is, Ralph's still got insecurities that need to be dealt with, and the idea behind Ralph Breaks the Internet was based on the idea of what would happen if something happened to their relationship. The movie takes on a new direction with meanings behind the story line, and with the introduction of a new major character, Yesss, the duo work towards a common goal while still maybe pulling apart. Ready to see the movie yet?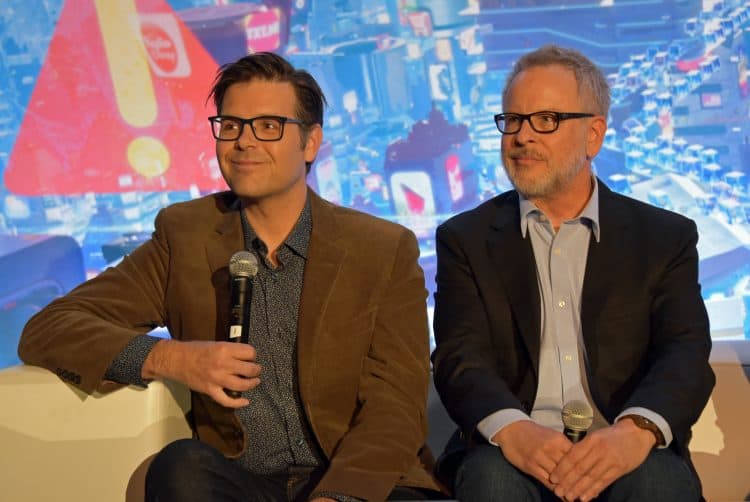 The movie takes place not just in Litwak's now, but they've introduced the characters to the world of the internet, as Rich Moore puts it, "..a place of positivity and happiness." What could go wrong? Creating the internet was just the first of the challenges, and Phil Johnston explains it as a sort of old city like Rome or Istanbul, where the anciety city is buried deep beneath and new things are continually built on top. If you keep going down, you'll find old things like dial-up, AOL and more. (And that scene is possibly one of my favorites, but more on the movie itself in a later post!)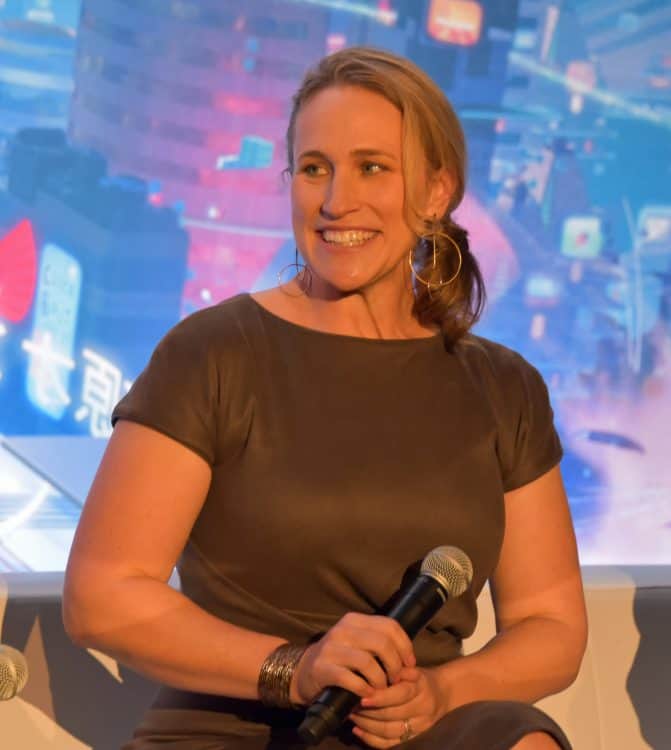 Pamela Ribon summarized the OG princess scene, another one of my favorites — probably one of everyone's favorites — as "The hoody princess reigns supreme." She voiced Snow White, and was she said it was amazing to work with the original voices of all the princesses, as well as what a dream it is for Vanellope von Schweetz to now be a part of it as all.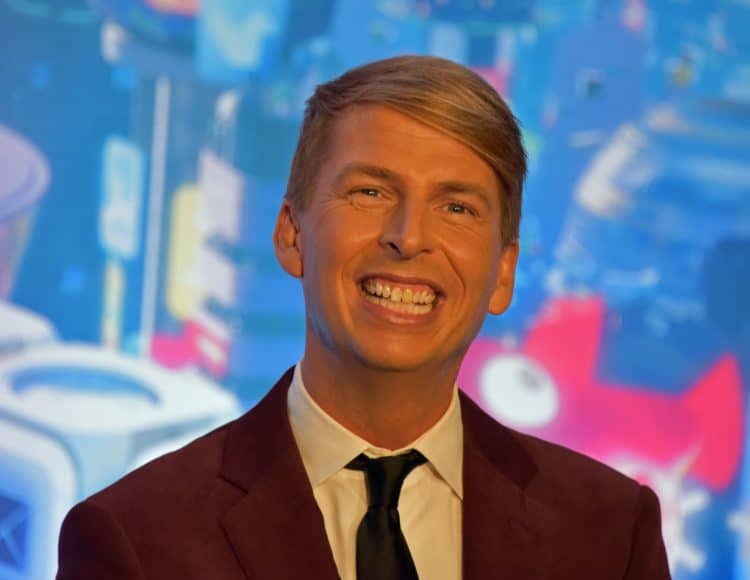 A highlight of the interview was seeing Jack McBrayer's smile the entire time. Getting a good photo of him was so easy! He's extremely photogenic, not a term I assign lightly but if it fits anyone at all, it fits Jack.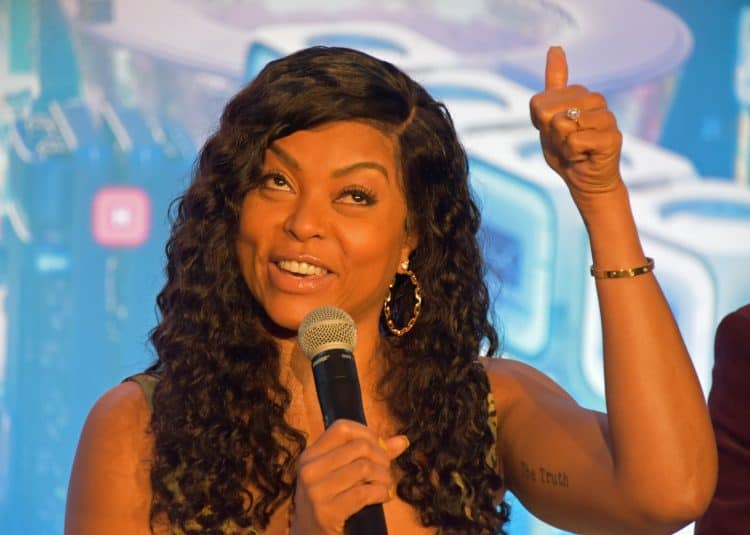 Adding Taraji P. Henson to this cast is a genius move. Her spirit shines and she brings a bit of an edge. (Bonus points to her for also joining us for a group selfie as she headed to her ride after the interview.) Her personality came through even more when the cast was asked about parenting advice and she was as down-to-earth as anyone I've interviewed yet. No jaded parenting tips, just complete candor about how you can't shelter them too much so you guide and hope they don't run into a wall.  And she opened her first question with "Bucket list. Check." in regards to being in a Disney movie. Right??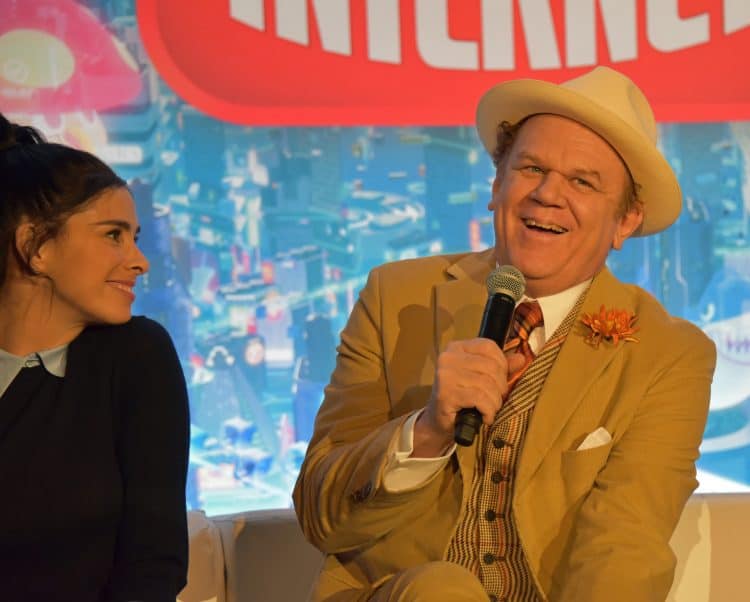 Speaking of bucket lists, interviewing John C. Reilly was on mine. I've loved him in so many movies, including his Guardians of the Galaxy role, and he did not disappoint. He entered the room in a dapper suit, and when he responded to his first question, he referred to himself as a vintage human being, pointing out his befitting attire. In describing Ralph's intro to the internet, John had this to say:
"There's a lot of really fun metaphors that we're also playing with in the film. And this idea that the arcade is like the childhood kind of arena of their friendship and the Internet represents the sort of larger world beyond as they grow and mature. And Ralph, like you mentioned in your comment, Phil, at the beginning, Ralph really worked so hard to get a friend in that first one. He's like got it. Rest of life, solved."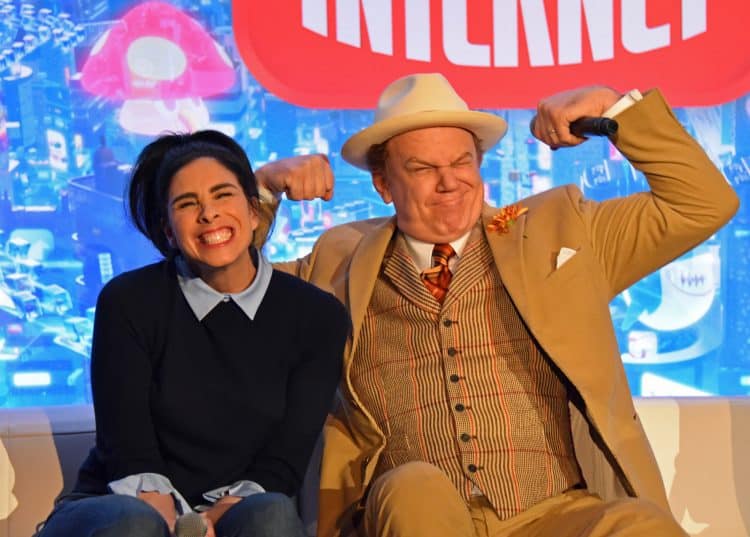 Ralph Breaks the Internet had a big difference from other animated movies — the actors recorded together frequently! In so many movies, the actors do their voice overs solo, but this cast is able to infuse more emotion into the scenes because they're looking into each others' eyes…and one just happens to be wearing a suit daily! (Guess which one!) According to John, it gives the movie soul. I definitely agree.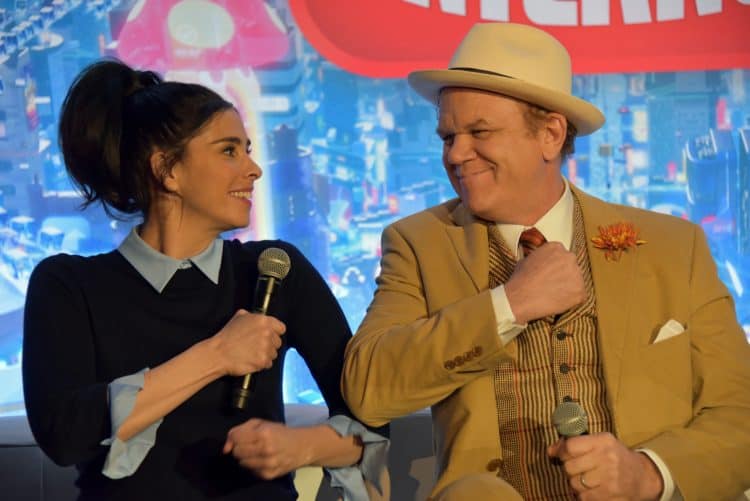 A really fun moment was when John shared something that his mom said every time he left the house: Don't wear out your welcome. It related to his nickname, one that he almost didn't share with us. I'd say it takes a pretty secure guy to share it though, which he did. It was "Pesty." We bumped into him in the hallway and at the valet stand outside, where he proceeded to take a selfie with me AND to humor me by doing a "shake and bake" motion from one of his prior movies. DAY. MADE.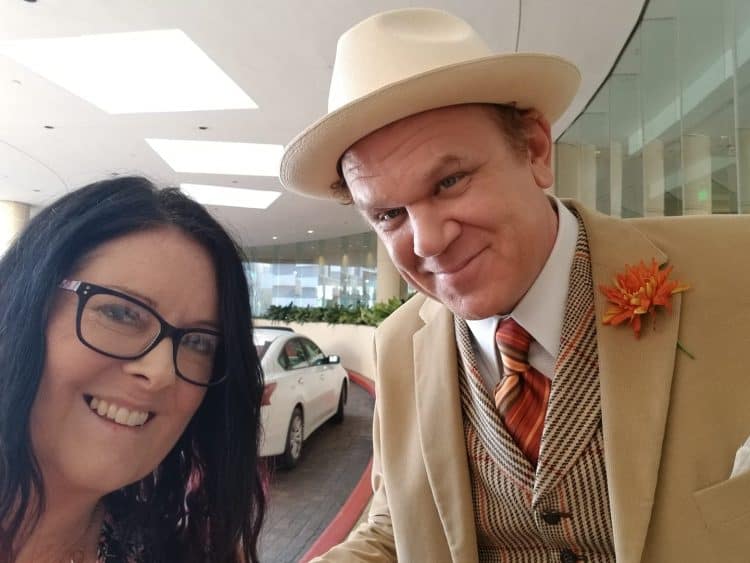 No spoilers, but Vanellope gets a princess song, and Sarah shared with us how important that scene was to her, especially since the music was written by Alan Menken. That scene is the third in my top three of the movie. Sarah is refreshingly funny, so obviously happy and I can't help but picture Vanellope when I see her, as she's got this constant excitement vibe that I feel we see in the movie, too, even when things aren't going too well. Her energy really does translate into the movie.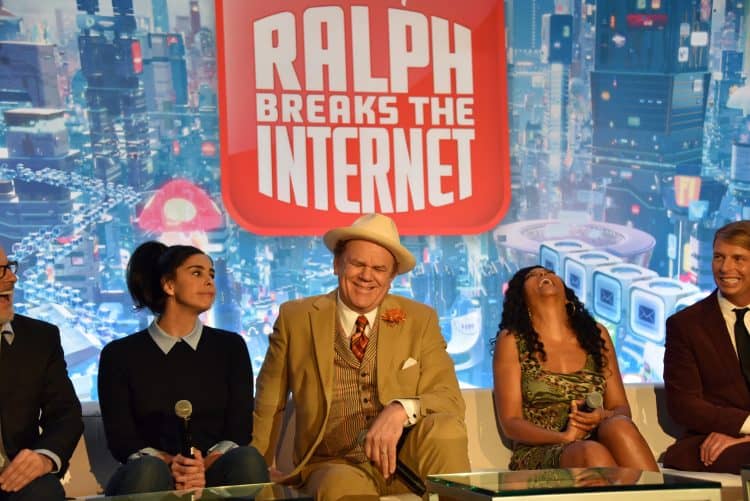 The movie hits theaters on November 21 and is a fun ride for all ages. See you in the theater!