The Bravest Knight, Hulu's new show debuting June 21, is breaking new ground and you're going to want to check it out. Based on the popular book, "The Bravest Knight Who Ever Lived," by Daniel Errico, the children's series from the Big Bad Boo Studios is among the first to feature an openly gay main character who is part of a two-dad family.
Hulu's New Show the Bravest Knight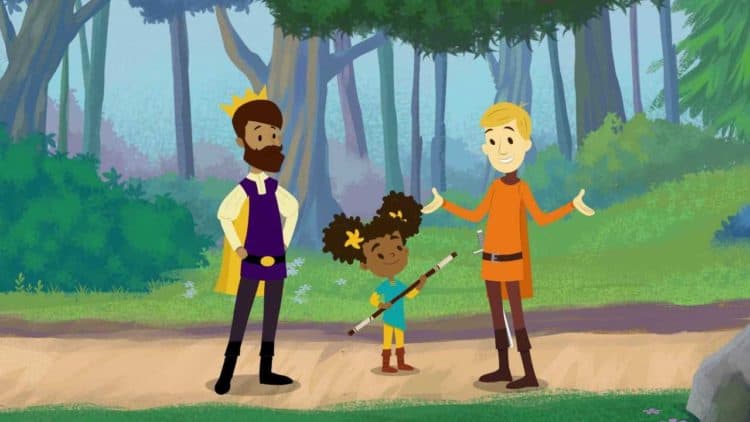 This first season features 11 episodes. The first five will air on June 21, with more to come later in the year. The story line focuses on former pumpkin farmer, Sir Cedric, who is now grown and married to the man of his dreams, Prince Andrew. Sir Cedric regales his 10-year-old adopted daughter, Nia, with stories of his childhood and how he changed from a daytime farmer to a full-fledged knight.
Nia is on her own quest to become a knight, where she's learning along the way that honor, justice and compassion are just as important as the physical skills. Watch the trailer to get a peak.
The show boasts a star-studded cast including T.R. Knight as "Sir Cedric," Bobby Moynihan as young Cedric's troll sidekick "Grunt," Storm Reid as Not-Yet-Knight "Nia," and will also feature the voice talents of RuPaul, Christine Baranski, Wanda Sykes, Wilson Cruz, Teri Polo, Steven Weber, Donna Murphy, AJ McLean, Dot-Marie Jones, Maz Jobrani, Chance Hurstfield and more.  The Bravest Knight's opening theme song was written and performed by Grammy-nominated musician, songwriter and activist Justin Tranter.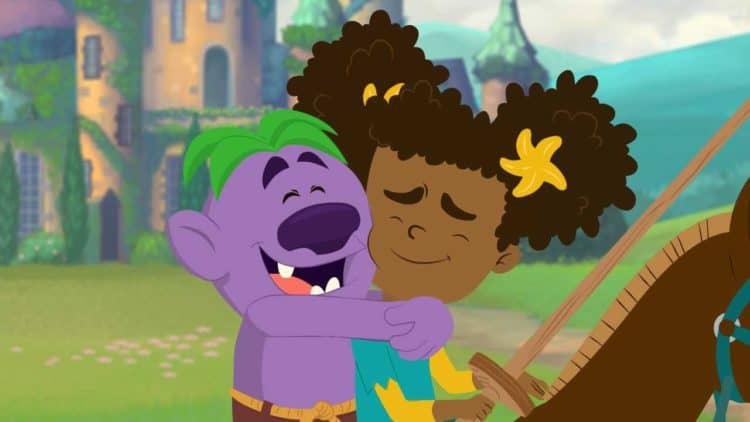 Last week, I got the opportunity to speak with T.R. Knight and Storm Reid about their participation. T.R. plays Old Cedric, and he shared how important he feels this show is as gay people were under-represented when he was growing up, as shows didn't have people like himself to relate to.
The question came up during the interview about today's climate in regards to the rights and safety in the LGBTQ community, and we all agreed with him when he stated that rights were being rolled back and that it's insane to deny children loving parents in an adoption simply because both parents were the same sex.
Storm shared that she'd like to see the show include more social issues in the future, but that as it was being done through the lens of a child, they were going to focus on smaller lessons that kids can learn and still enjoy, such as being a good friend or being perfectly imperfect.
They were fun to speak with and I only wish it had lasted longer! It was a great interview and it made me want to watch the show even more. Find it now on Hulu!