***Congratulations to Deb G., the winner of the giveaway!!***
(The first winner never got back to me, so I've moved on to the second chance winner!)
I love to get dressed up. Here in California, there's always a reason to get dressed and go out, and having multipurpose items in our closet makes it easy to get dressed in a flash. Thanks to Pinkblush, who gave me the dress featured below, I now have one more way to do that! (The opinions and photos are my own.) I love my new Pinkblush dress!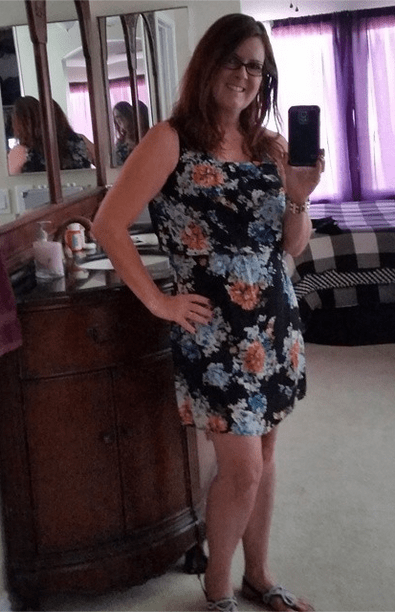 Isn't it cute? I was getting dressed then for a Restaurant Week media mixer and wearing flat sandals was a good idea, as I was walking around a lot, but the dress lends itself to so many other options, three of which I'll show you below. But first, a little bit about Pinkblush.
Pinkblush is an online store, with both a maternity line and a line of fashion-forward pieces for every woman, from tops to bottoms to dresses and accessories. Everything is affordable, the sizing is explained clearly, and there is currently a summer sale going on! I saw so many things I loved, and looking at it tonight as I write, I've got my eye on a floral, fringed cardigan. Go and explore now and see what outfits you find yourself putting together!
Here is what I did with the dress — I'm not always the most creative with styling but this dress made that easy. I could dress it down for a walk on the beach and dress it up for a day at work. It is a two-layered dress, with a cool inner layer of black and the outer floral layer is somewhat sheer and a little longer. What you can't see is the vent opening in the back, with a lace inset that opens just enough. So unique and pretty!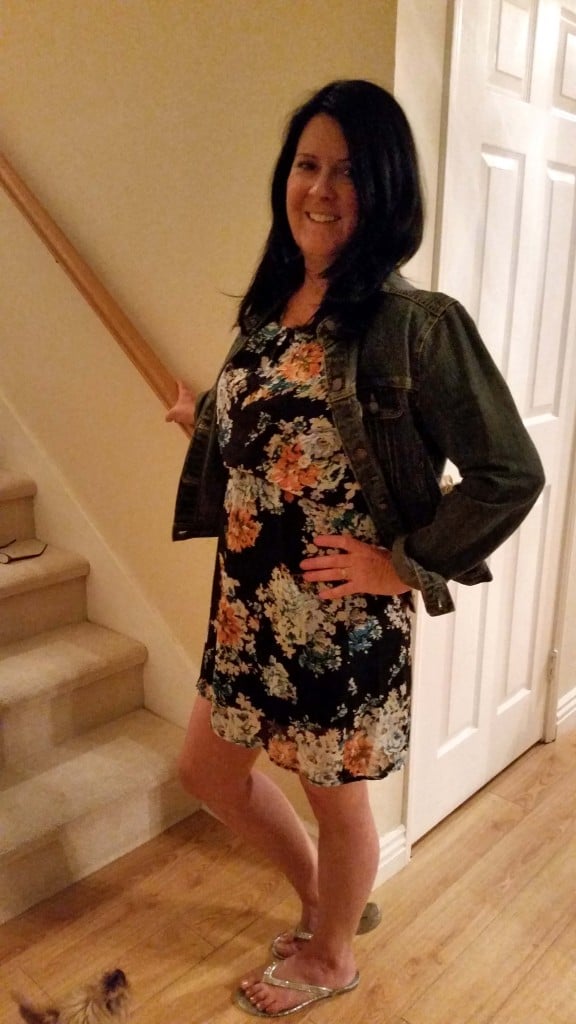 Don't mind the cute photobombing puppy — she loves to be in photos! I styled the dress simply with a denim jacket and sparkly flats. Perfect for a casual gathering or night out, right?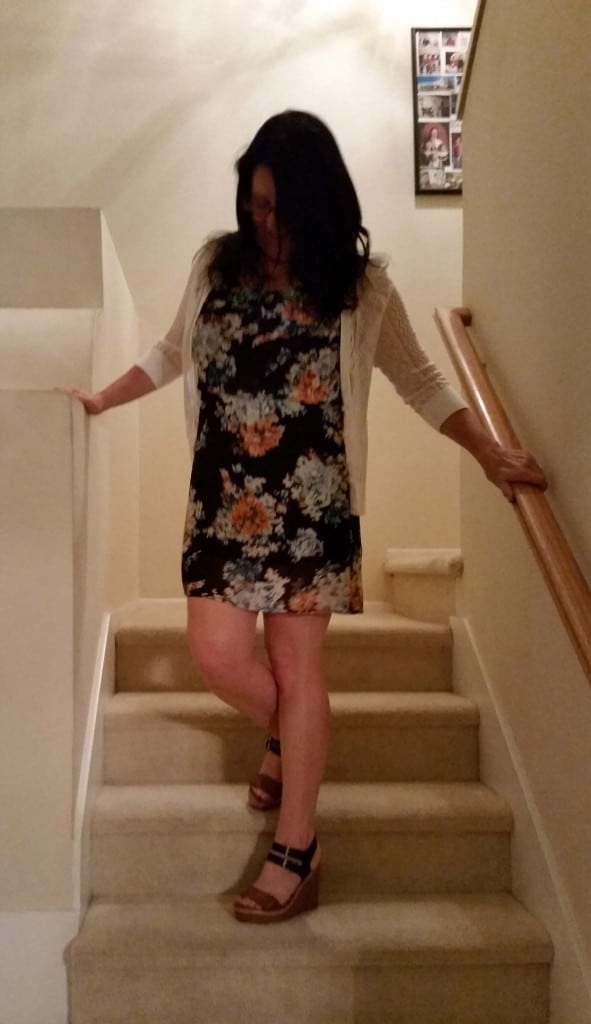 This one's more for work or a more formal event with a little less room for an edge. A basic cardigan, some platforms, the right jewelry and all set for the office.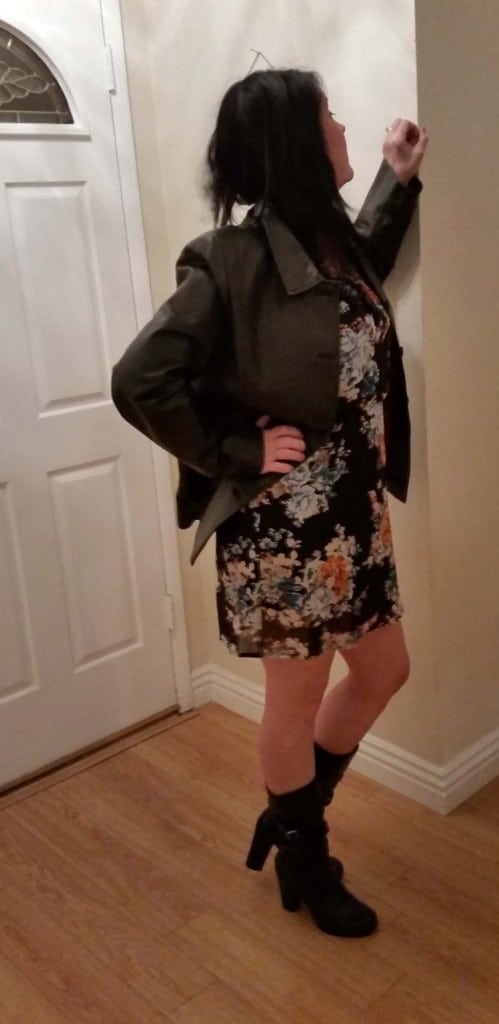 Time for a fancier night out! I love that pair of boots and I try to wear them with as many things as I can. (I probably have about 15 pairs of boots in my closet. Shhhh, don't tell anyone.) Throw on the leather jacket and I'm ready. See the wide range of ways I can wear just one dress? (And it is priced less than $40!)
Whatever style you prefer, check out Pinkblush when you're sitting around in the need for some online retail therapy. You won't break your wallet and you'll find a lot of unique pieces to make yourself stand out in the crowd. Even though it's summer where I'm sitting right now, I'm already thinking about winter-wear and I can find that at Pinkblush, too, while still finding the latest sleeveless tops and cute dresses.
Would you like to win a $25 e-gift certificate to Pinkblush? (Yes, you do, right??) Like them on Facebook and Twitter via the Rafflecopter widget below to be entered for a chance to win! Even if you don't win, use my code DANGEROUSCUPCAKE15 for a 15% discount valid through July 26, 2014!