A couple of months ago, I shared with you my experience with RighTime Home services, a residential and business service company based out of Riverside, California that works on heating units, air conditioners, electrical and plumbing. (You can read about it here.) I was given a one-year service plan as compensation for telling you about them, and it was a great decision! Thanks to a very thorough inspection and cleaning, my air conditioner hummed along the rest of the summer, day in and day out, 24/7, during what felt like one of the longest California summers we've had. (Keep reading so you can get my discount code for 10% off!) And I get to be sure to keep the heater working, too.
Truth is, it's still going on. Temps are going to be in the mid-90's again later this week…sigh…so my air conditioner will be back on. The last couple of weeks, temps have been much milder and the a/c unit has had a break. Even the two days I had to turn it on, when it reached 98 here, we were able to turn it off. Nights get a lot colder already and we're likely to not have much of a break between when we turn our air conditioner off and we turn the heater on, at least to warm it up in the mornings.
That means I needed to keep my heater working as best as is possible, so I'm not losing money just to stay warm. My recent check-up means it's in excellent working condition, so I don't have to worry, but if you're interested in making sure yours is working as it should, consider checking out RighTime. You can purchase the one-year service plan, which includes the list of options below, using my discount code DANGEROUS CUPCAKE. This code will give you a 10% discount on the plan. You can enroll online at their website and enter that code to get the process started.
Two full-service maintenance tune-ups/inspections during the year
Discounted diagnostic fee on all emergency service calls
No after-hours, overtime, weekend or holiday service charges
Discounts on all HVAC system services and repairs
One-year guarantee on all repairs performed
Priority scheduling – guaranteed 24-hour response time
Transferable, should you sell your home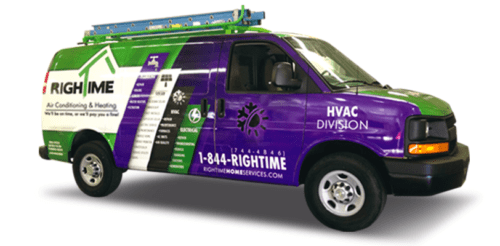 Keep your heating system working, don't waste your money and stay warm!