I spend a lot of time on my feet. Even though I'm a full-time social media person for long hours each day, I'm still up and moving around frequently. If you don't get up for at least five minutes per hour, you may not be getting enough activity, and that not only leads to a bigger waistlines but stiffer joints. I love shoes, and have a huge collection of them, most being heels and boots. During the summer — which feels like 7-8 mths out of the year here in California — I live in sandals, if I can't get away in bare feet. This means I need comfy and cute sandals that go with everything and add some style to my outfit.
Vionic recently contacted me about doing a review of their sandal line, and since I'd already tested their sneakers, I agreed; this review is all my own writing, opinions, and photos, and Vionic provided me with a complimentary pair of sandals.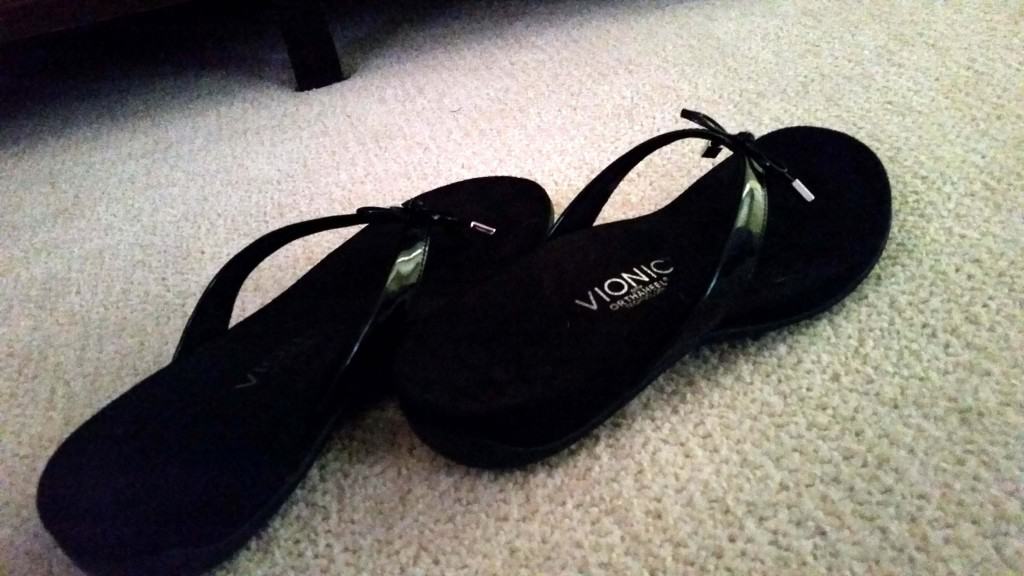 Aren't they cute?
I love flip-flops, but the sheer flatness of most mean no arch support, and since I run a lot, my arches aren't always in their best shape. Sometimes, my plantar fasciitis pops up and I have to pull out the <gulp> real shoes…which bites when it's in the 90s…or, who am I kidding, the 80s like it is right now. Sneakers just aren't appropriate for a lot of things, and shoes that provide good arch support aren't always synonymous with summer wear. Until now. And that's MY #solestory. You can go to the Vionic website and add yours, and you'll be entered in a chance to win a trip to San Francisco! Tell your #solestory and win!
Look at the selection of Vionic Orthaheel sandals here. Aren't they cute? They also have a line of men's sandals. Look at the pair the model's wearing at the top of that page; love that silver color and you can see how the soles hug her feet. They don't chafe or slide, no blistering and they're so comfortable!
I've worn mine all over, with everything from a maxi dress to shorts. The little bows are more girly than I normally wear but I really like them and I've even had several people compliment and ask where I got them. (Great advertising not just for shoes but for blogging, too!)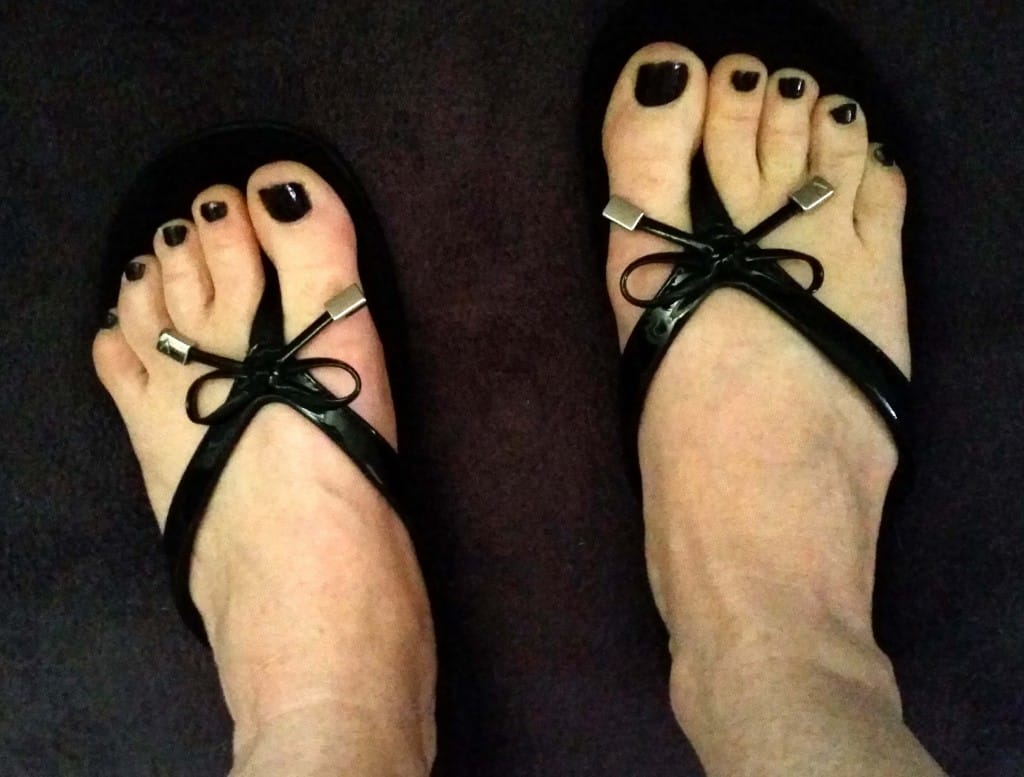 Thank goodness I'm current on my pedicures! I'm not big on pictures of my feet but this is the best way for you to see the detail of the straps and how they fit.
Ordering the shoes online is easy; you can filter your search by color, size and style, and they even offer wide-width options. Even better, they offer a 30-day guarantee — I wish all online shops did that! You can also find them at higher-end stores like Belk and Nordstrom's.
I've had my shoes for around a month now, long enough for me to really put them through their paces and I can honestly say, my feet don't hurt when I wear them. If I'd been wearing regular flip-flops that long or as often, I'd be in pain. No pain at all when wearing these shoes, and just to test them a little further, I jumped up and down in them and did a lot of stairs. Still nothing! As comfortable as can be and no wear to the shoes.
Check out their website and learn a little bit about the Vionic Group, one of the leading manufacturers of consumer and medical footwear. The award-winning Orthaheel brand was introduced in 1991 to help people with foot pain. The company has a list of charitable partnerships and you may have seen them on Good Morning, America.
Take a look through the many pages of styles. You may just find something you will want for your summer wardrobe and all your events and travel! (And don't forget to submit your #solestory!)