Last night, my oldest daughter took me out to get a new hairdo for my birthday. Color me excited. (See what I did there?) My hair was in BAD need of shaping and styling, and if you'd asked me what color it was, I wouldn't have even known what to say. Red? Orange? Brown? Muddy rainbow?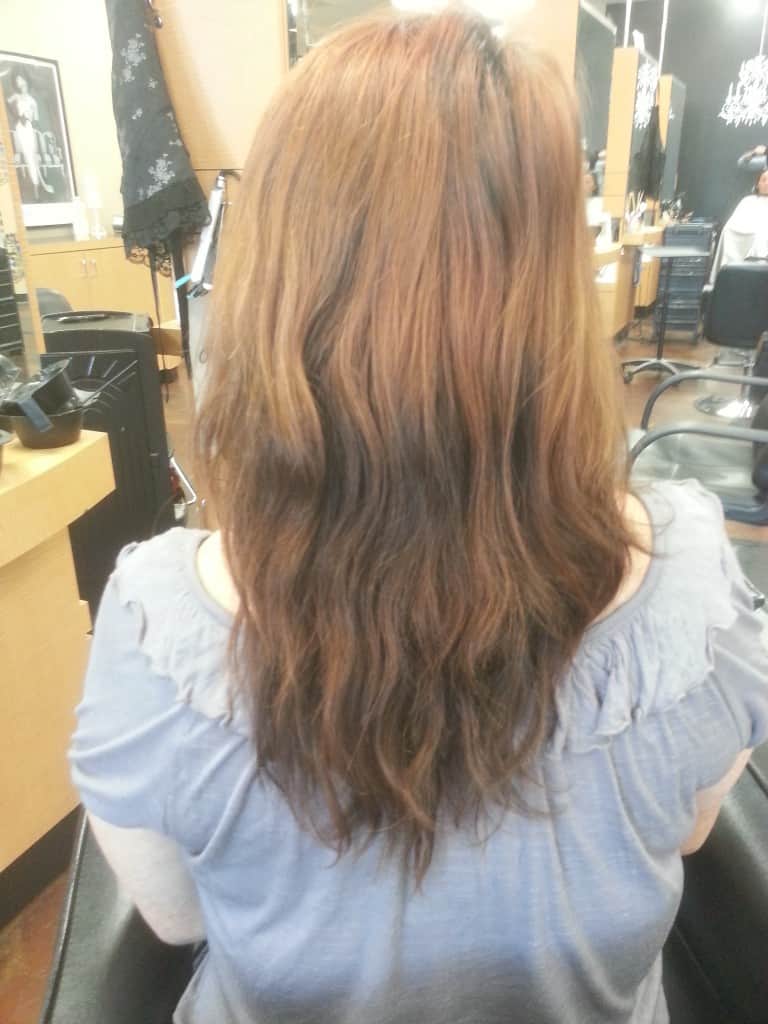 See what I mean?
Let's just say that T.J. at Studio 4 Salon in Riverside, California, is a miracle worker. Need proof?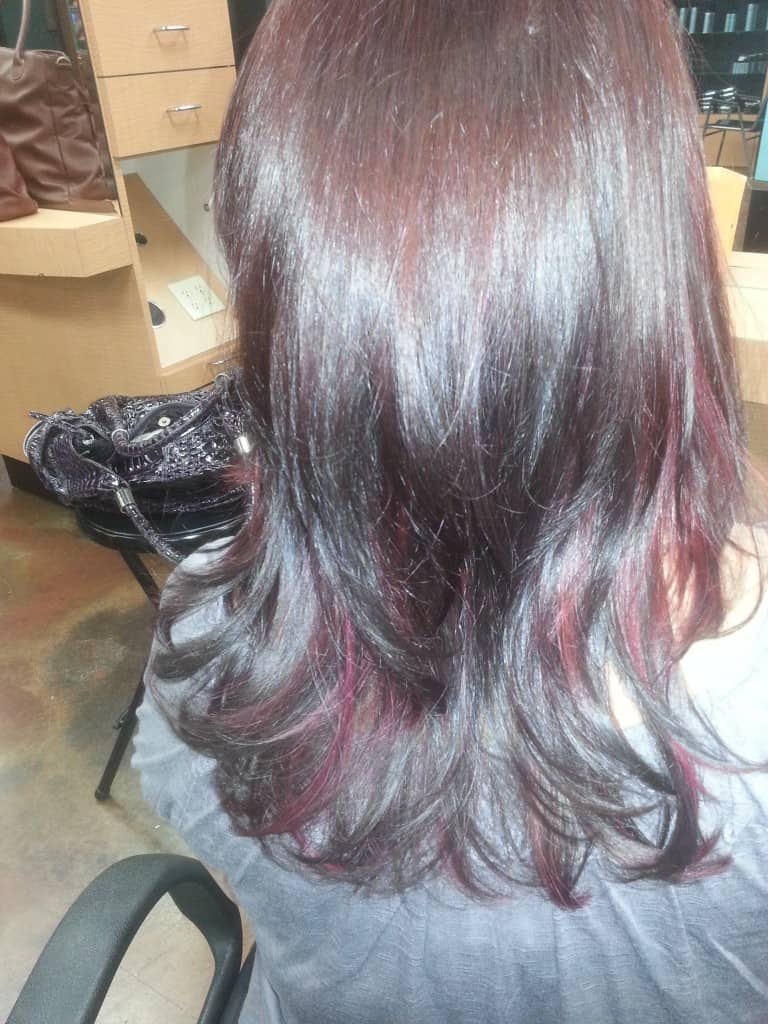 It almost doesn't even look like the same head, right?? I know. My hair looks amazing.
SoCal peeps, if you want a good cut and style and a beautiful color, T.J. is the one to see! Ask for him when you call and I know you will be thrilled with how your hair turns out! I get my hair cut fairly regularly (normally? lol) and since I am a fan of color, I've been to a lot of stylists..and a lot of times, left with a sore neck, tired ear or unhappy that my style didn't come out like I'd envisioned. Not so last night! I am SO happy with how it turned out! (And I had a fun time chatting! "Go eatcha lunch" will never mean the same thing again..)
Just in time for this weekend's JackFM 80's Flashback concert, too! Now, if I could just learn to blowdry and style it as perfectly as he did…