I love to try out new restaurants. Italian, Mexican, American, Mediterranean, you name it, I want to try it out. Now that Claremont Restaurant Week begins on July 14 through July 21, it's a great opportunity to visit and take advantage of the prix fixe menus for lunch and dinner. Last night, my husband and I were excited to attend the media mixer in honor of restaurant week, and what a treat!
Twelve of the 20+ restaurants participating in restaurant week were in attendance last night. The mixer was held at Hotel Casa 425 on First Street and you couldn't ask for better weather and scenery for a foodie event in July in California. Trees, breeze, guitar music and a lot of great food. Each "sample" we got was amazing, and the word "sample" almost doesn't fit, as the servings were not small. The generosity of each restaurant allowed us to really get a good taste of each restaurant's style and we left full. (I've gone to a lot of foodie events, and that doesn't always happen!) Add the bar (wine and beer) and it was such a relaxing evening of chatting with the restaurant owners and staff and other media/press.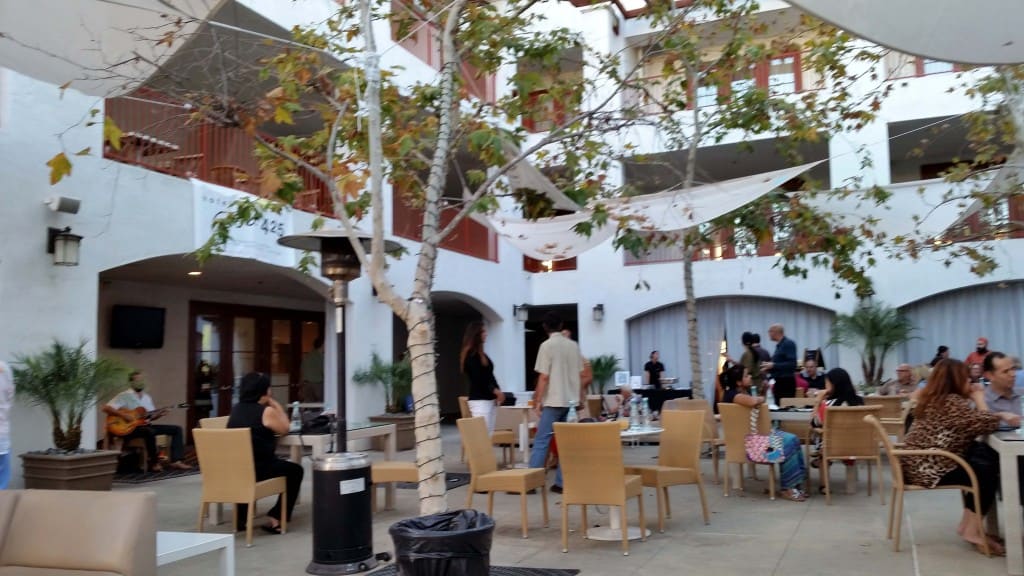 And that's before it got busy!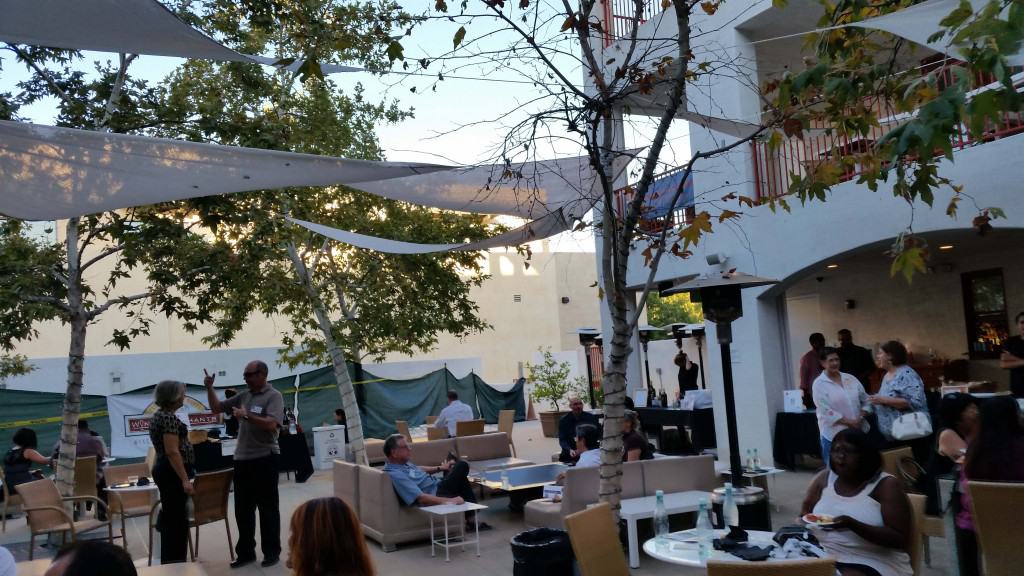 I'm going to let my pictures below speak for themselves, with a few notes to explain what's on the plate and make you drool.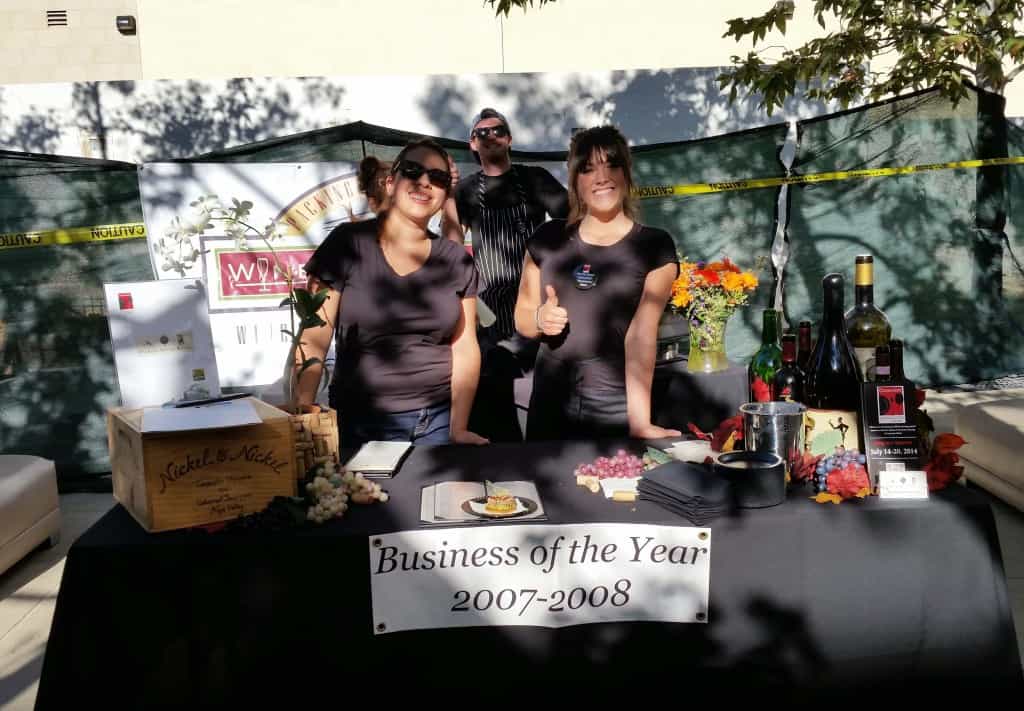 These lovely ladies from the Packing House shared this fantastic masa-based tower and it was so good!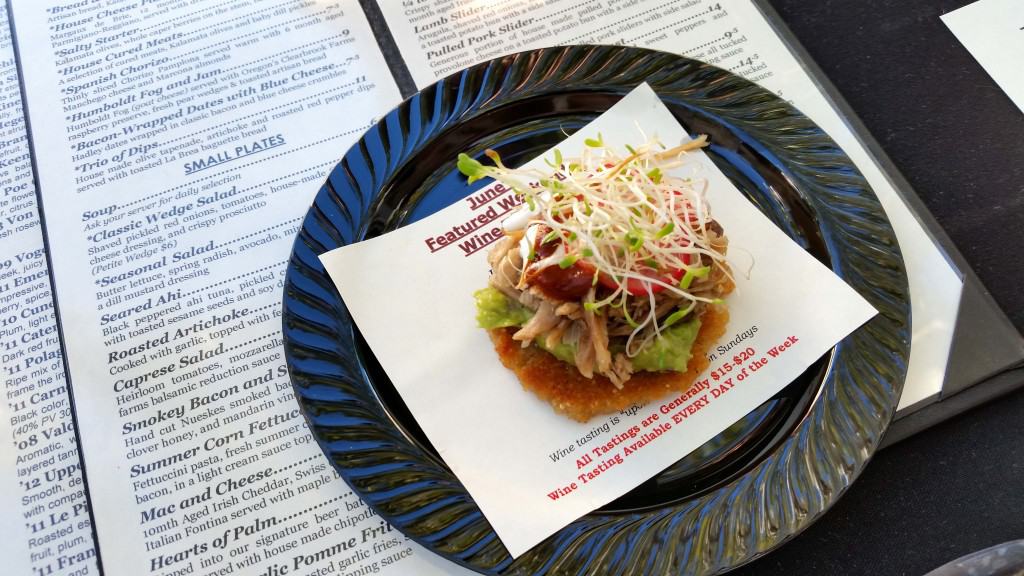 Isn't it pretty? I love food that's colorful and appealing like this!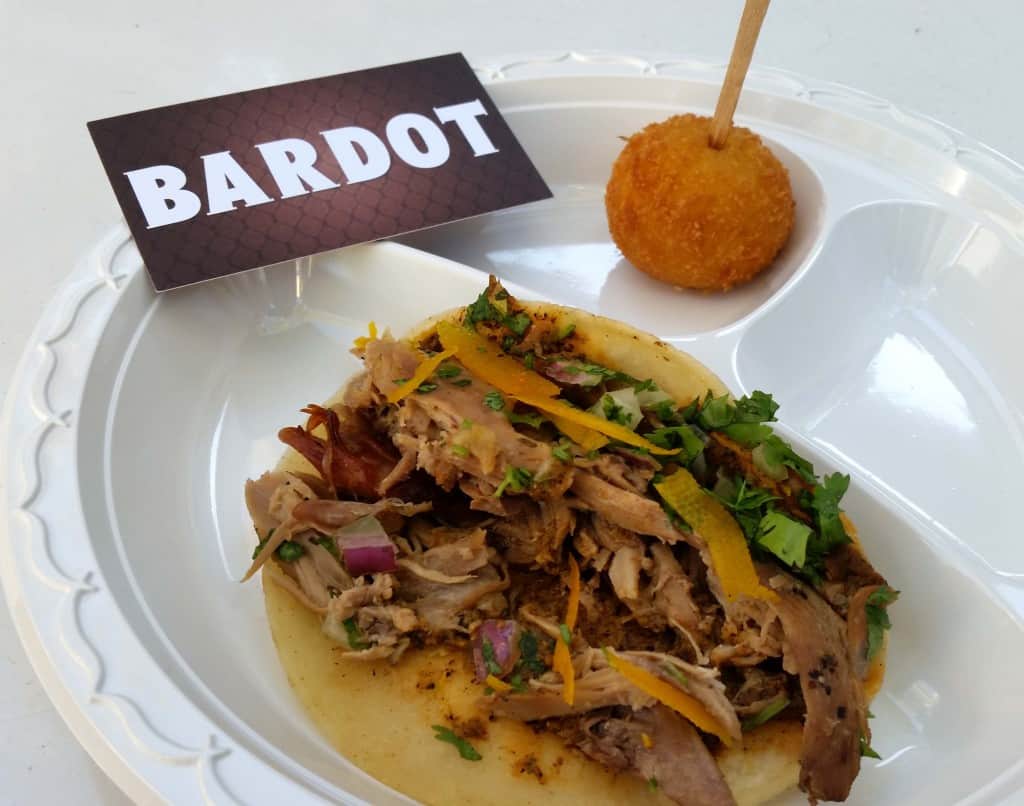 This lamb and citrus taco with the honey-goat cheese on a stick from Bardot = SO good.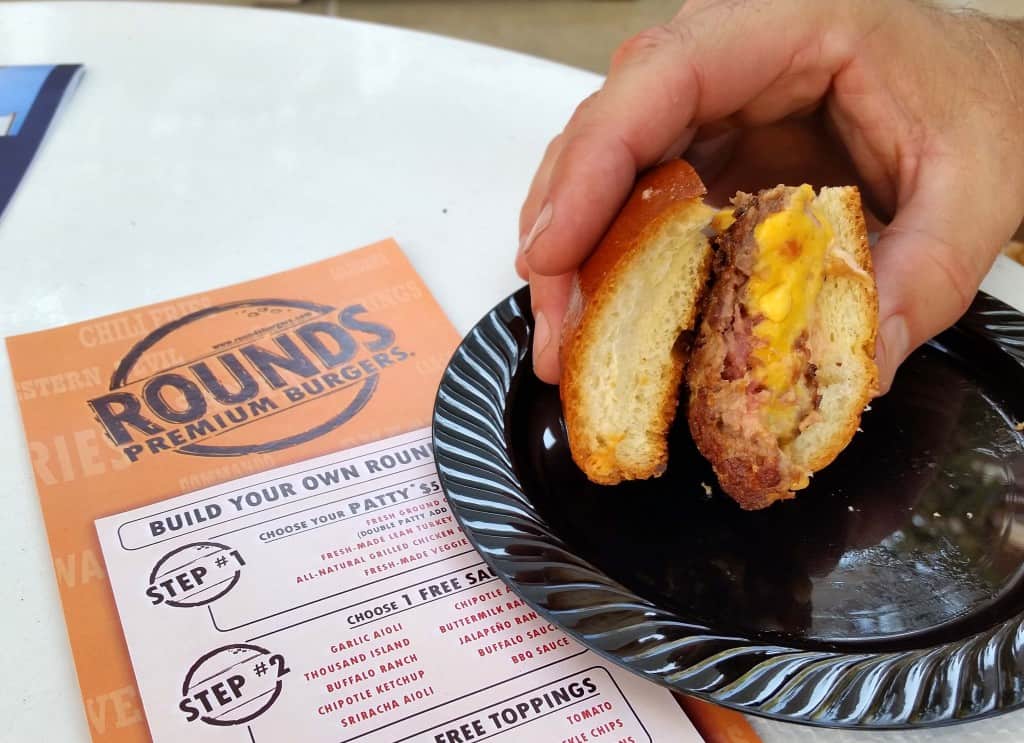 I can't eat beef so I didn't get to try this, but look at the color of the beef and that melted cheese. (They do have a veggie burger but none were cooked at that moment, which was probably a good thing as I ate so much food all night long!) Round's Premium Burgers, we will be back.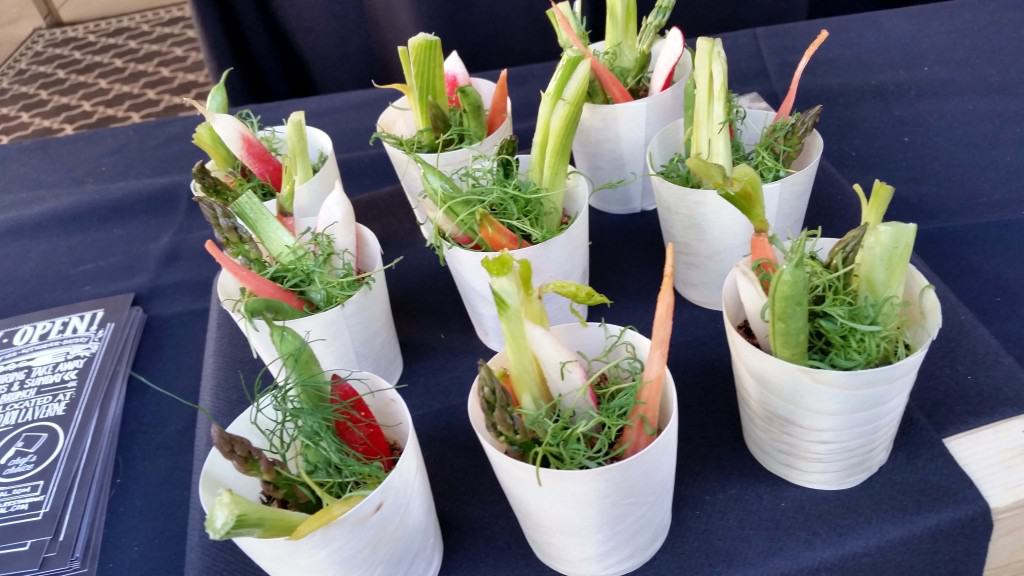 I loved the presentation of this appetizer from Pappa's Artisanal! Bursts of color in bio-degradable little cups.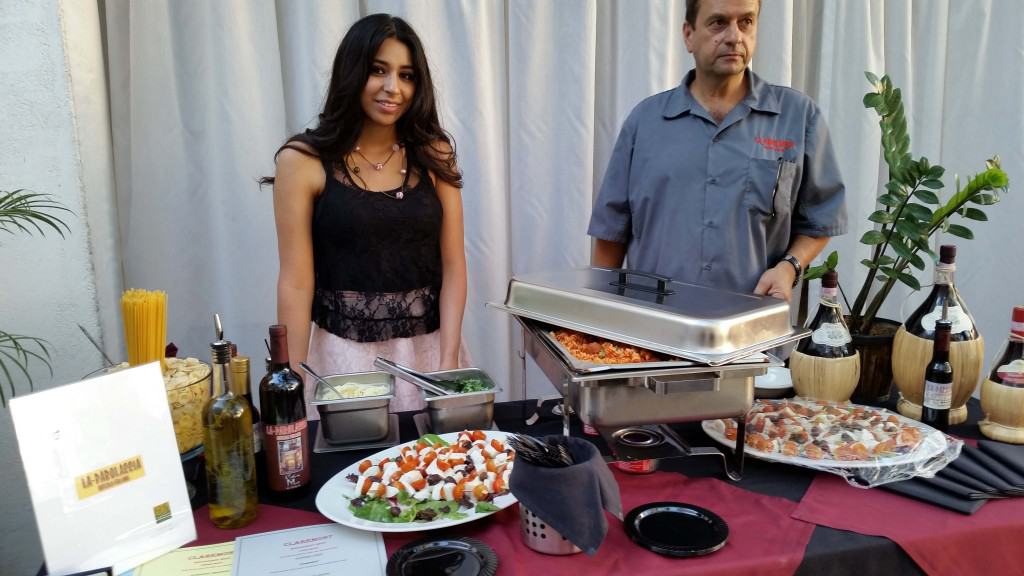 I loved the sauce on the pasta, and the meatballs looked delicious but I couldn't partake. The extra basil on the pasta was a great touch and the caprese snack on the tray to the left there was a perfect add-on to the pasta dish, all from La Parolaccia.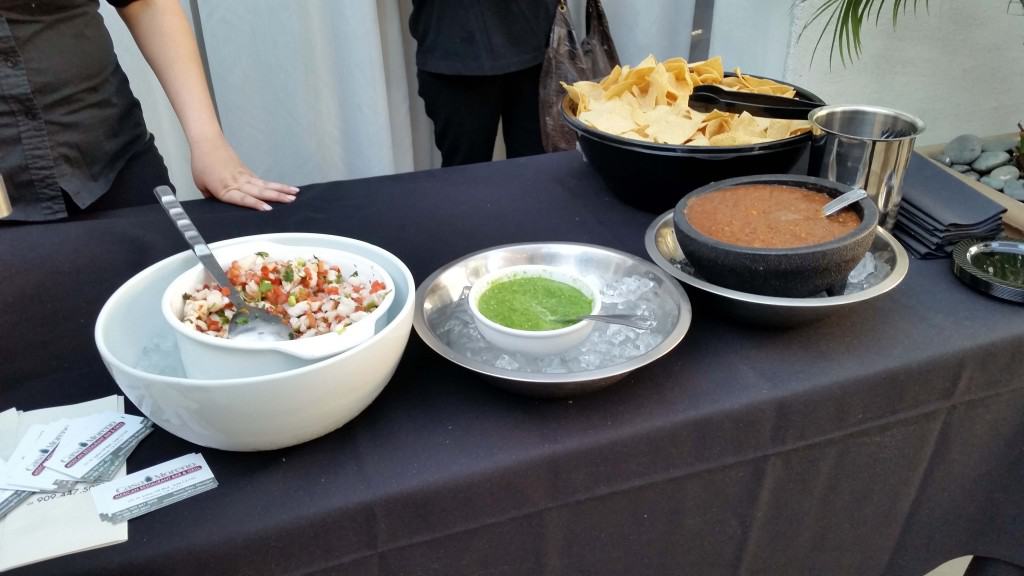 More colorful food, courtesy of Casa Moreno Mexican Restaurant Bar & Grill.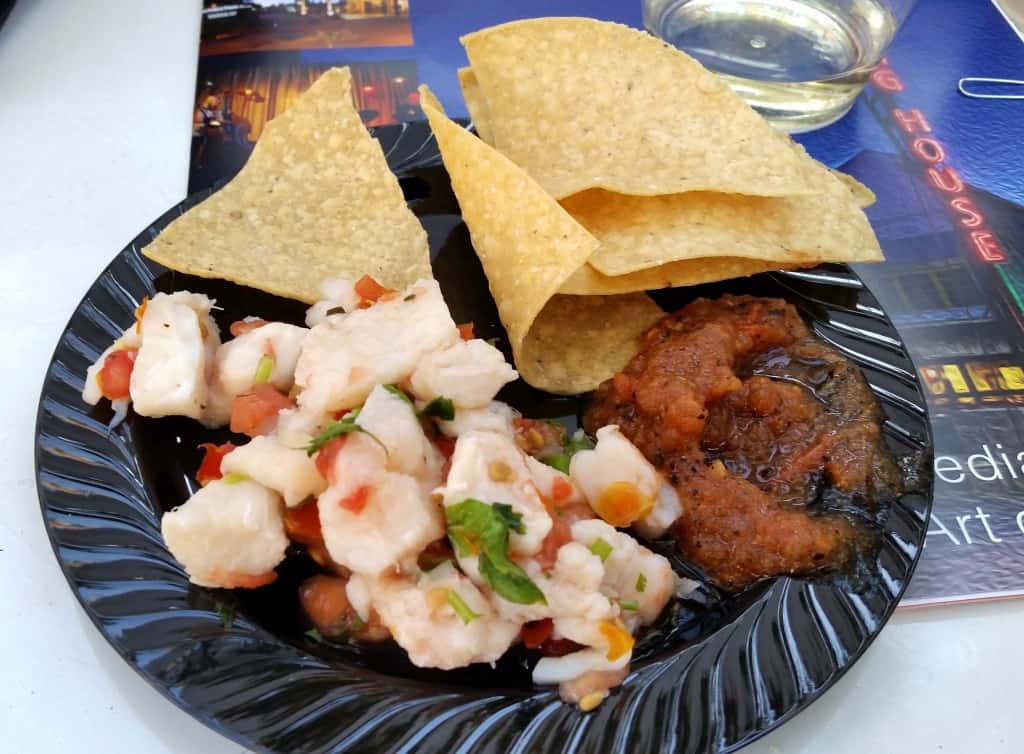 The ceviche had huge bites of white fish and shrimp, and that salsa was nothing to mess around with. Loved it! Bity and tangy and delicious on those chips.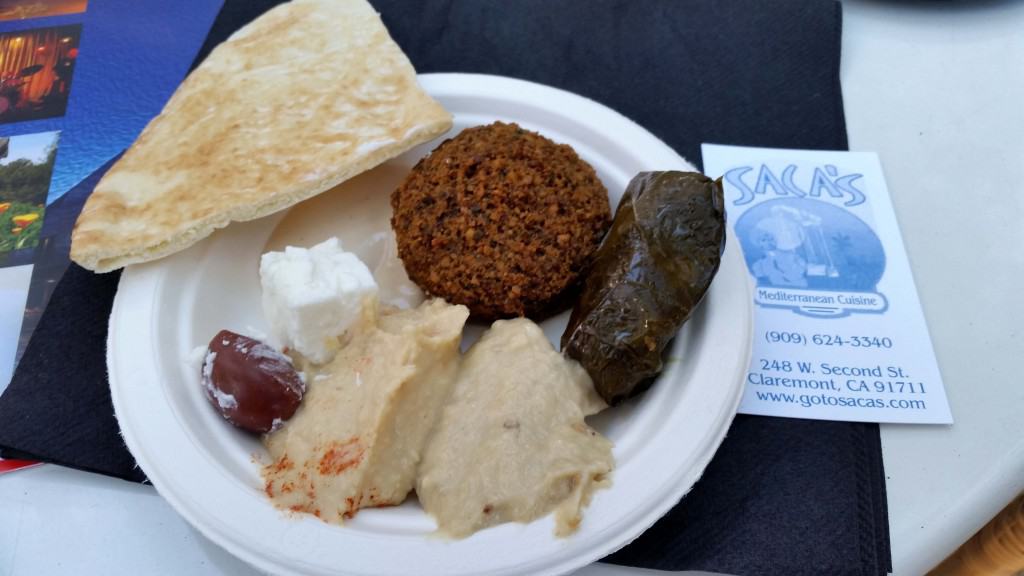 Oh Saca's, you have my heart. I loved every bite of every food all night but I think this plate was my fave. Starting at the top, you have the falafel, then the stuffed grape leaves, then the ganoush (O M G does not begin to describe it), then hummus, cheese and olive, and a pita to dip in it all. I could have had six more plates of this and not had enough. Good Mediterranean food is hard to food, so if you are searching like I was, visit Saca's Mediterranean Cuisine. I need to bring home a tub of that ganoush.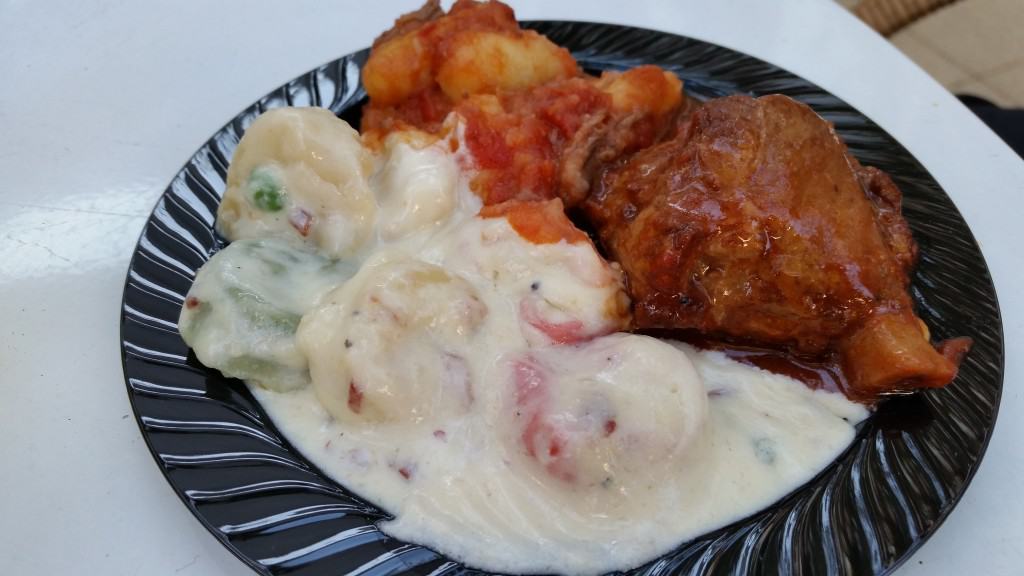 Cheese-stuffed tortellini.
Spare ribs.
Gnocchi.
So awesome.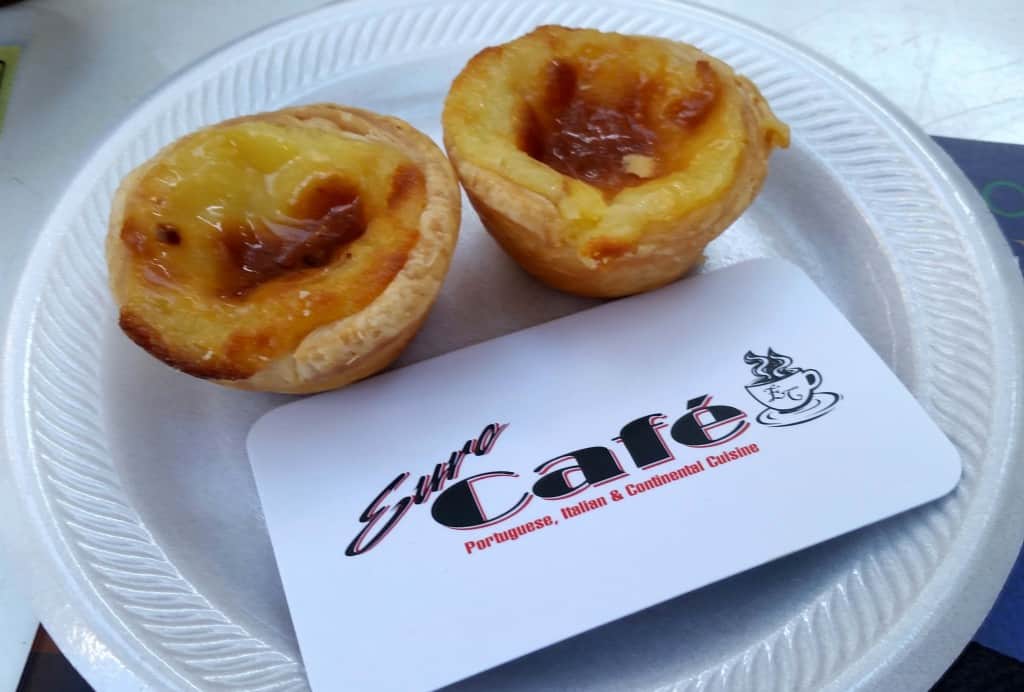 These little tarts were the talk of the evening, I ran into a few people discussing it. (That's how we knew we had to scout them out.) These would be perfect to order for a catered party where you want a special, unique dessert.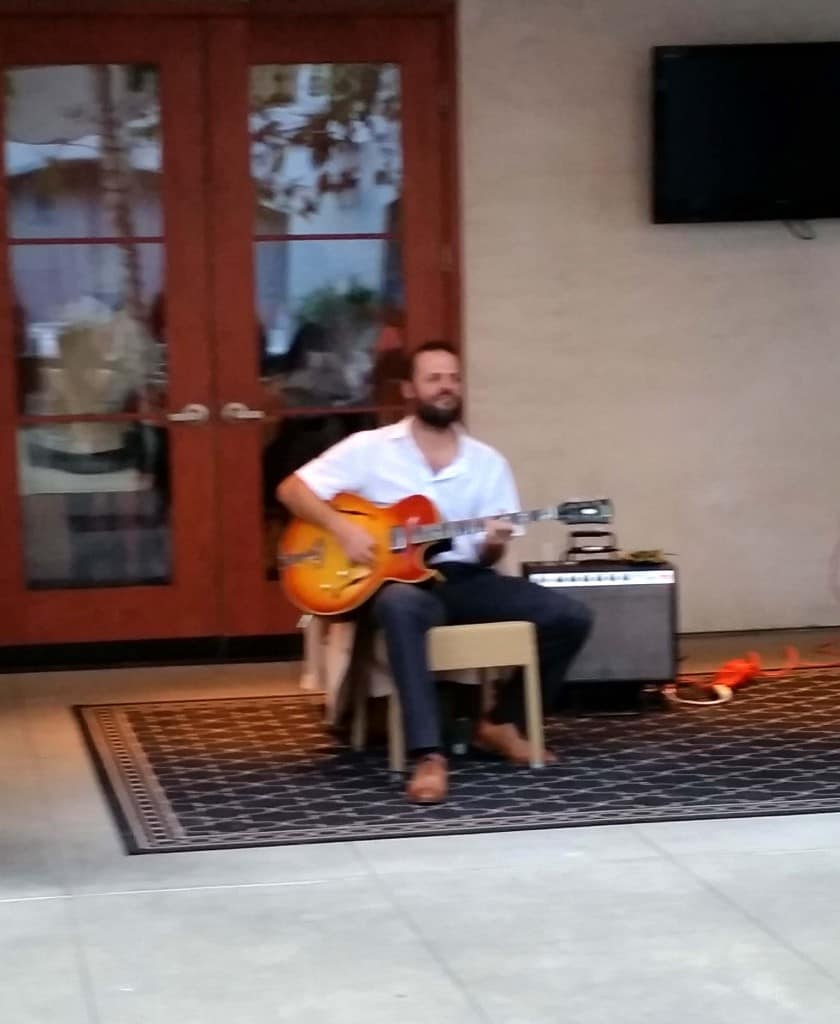 He kept us entertained with background music all night long, just one more part of the enjoyable setting.
Check out Claremont Restaurant Week. Great food, great prices, great people, great city.
I'll be back at lunch and dinner next week, a few times, so I can try different menus and experience as much food as possible! What restaurant will you be visiting first?