Last weekend, my younger daughter and I had the pleasure of visiting the local farmers market over at Terra Vista in Rancho Cucamonga. I don't know about you, but I love these places and don't see nearly enough of them, and we got lucky to stumble upon this one. Not only are they just a fun way to wander through your morning and meet new people, but there are very few places where you can experience such a varied mix of foods, crafts and beverages all in one space.
See, I was supposed to be running errands, the non-fun kind…the 'long list of things I HAVE to buy' kind of errand. Scissors. Bike helmet. Bath mats. Shelf equipment. Blah. Blah. Blah. The only good thing on the list was that I had to stop by Total Wine for a few things, too. <wink wink> We're moving, don't judge.
Instead, we went here.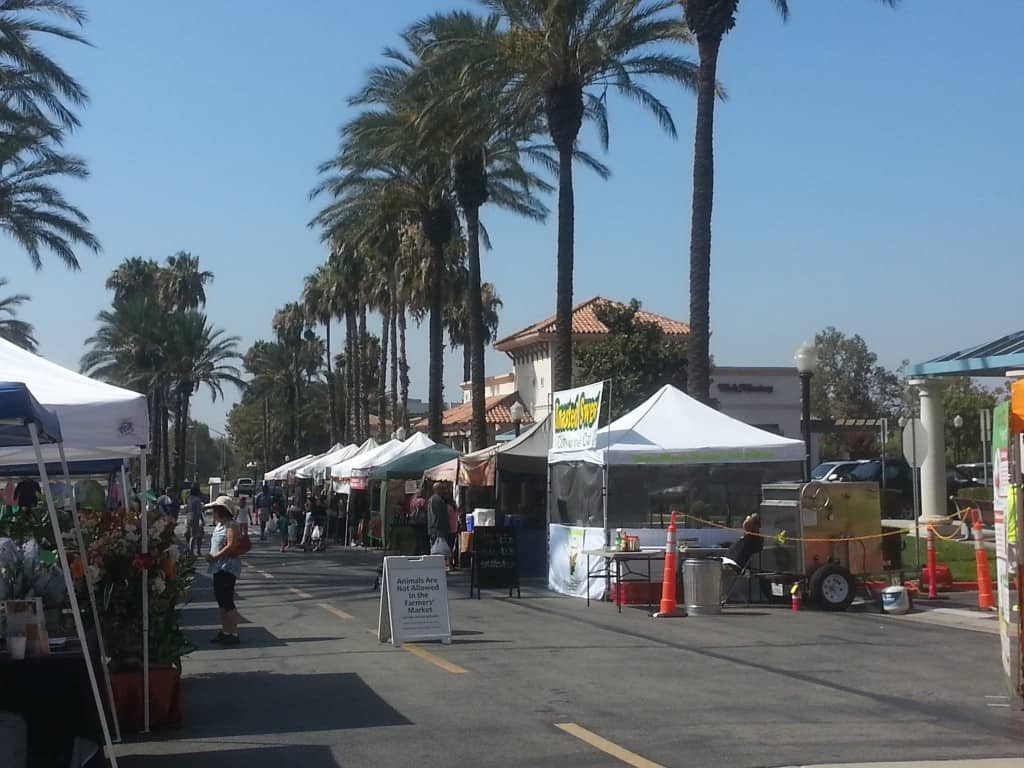 The first thing I noticed was that "Animals Are Not Allowed in the Farmers' Market" sign. While I have a small dog and love her like she's regular family, I don't take her into food places, so I was really surprised when quite a few people ignored the sign and no one said anything. I'm a dog lover, don't get me wrong, but not when you're holding your cute little furball over the food I'm considering purchasing. Poor vendors!
Anyway…
I couldn't decide what to eat first. Mistake #1: leaving the house hungry.
I decided on this booth.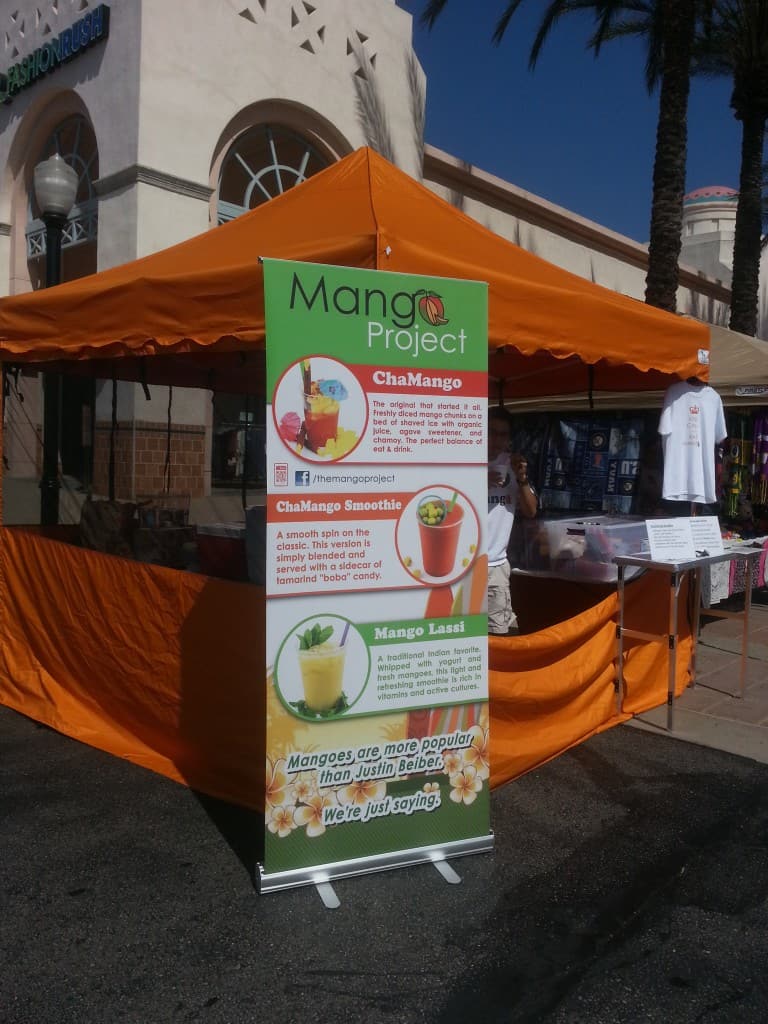 Dd and I decided we'd each try something different. I, the one with the wallet, got to choose first, so I got the Lassi. I'd seen these on Food Network (Aarti Party, anyone?) but never had one myself. I was not disappointed! Perfect thing to help fill an empty tummy while helping with thirst. Shopping is hard work!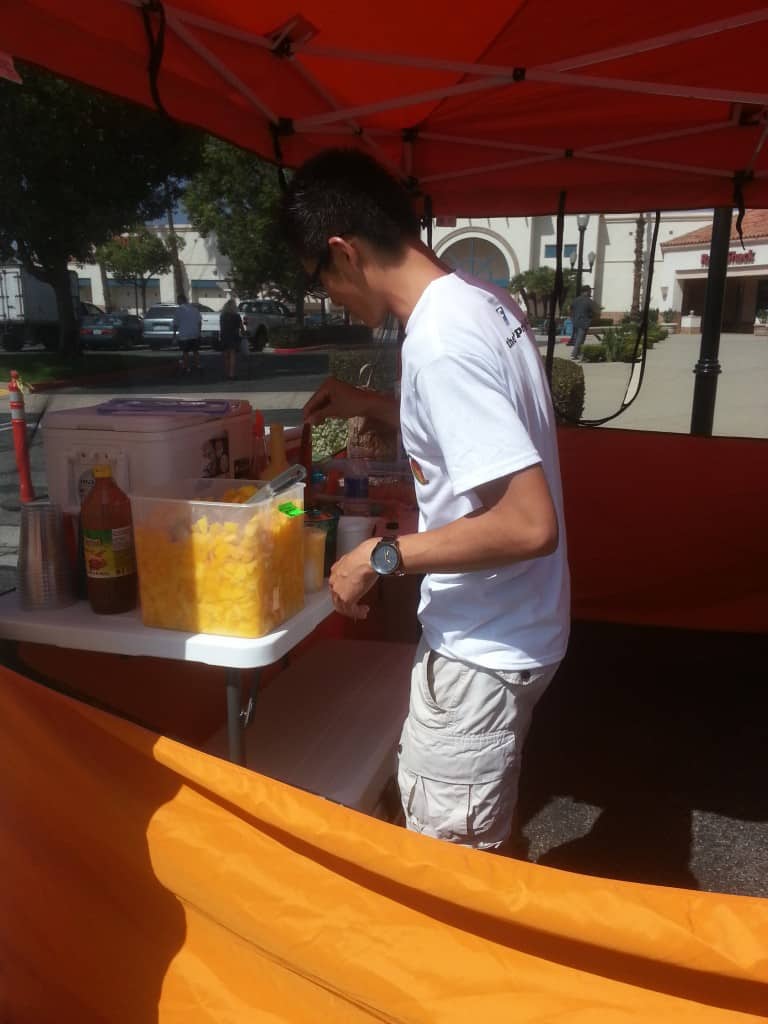 This is Jeff. The Mango Project is his creation, and his coming Facebook page will be available at http://www.facebook.com/themangoproject. If you want an affordable, healthy and tasty drink/snack/drink, look for him at your local farmers' market! My lassi was $4.00 well-spent!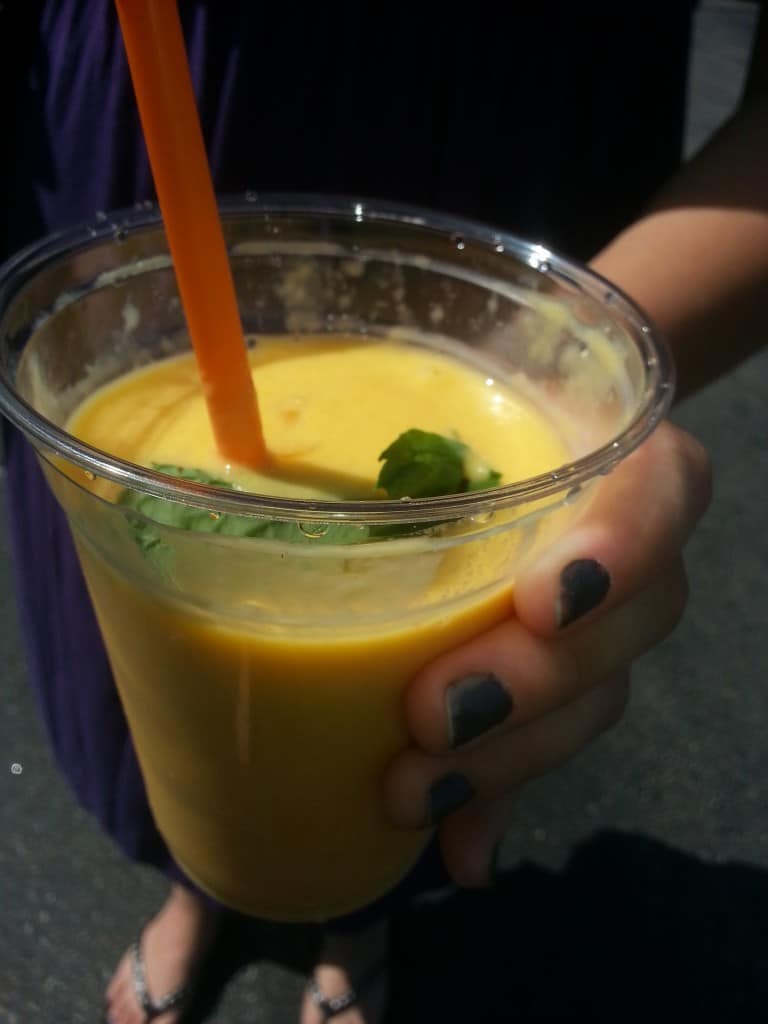 Doesn't that look refreshing??
DD thinks so, as she shows you below, enjoying her drink, too. She got the ChaMango.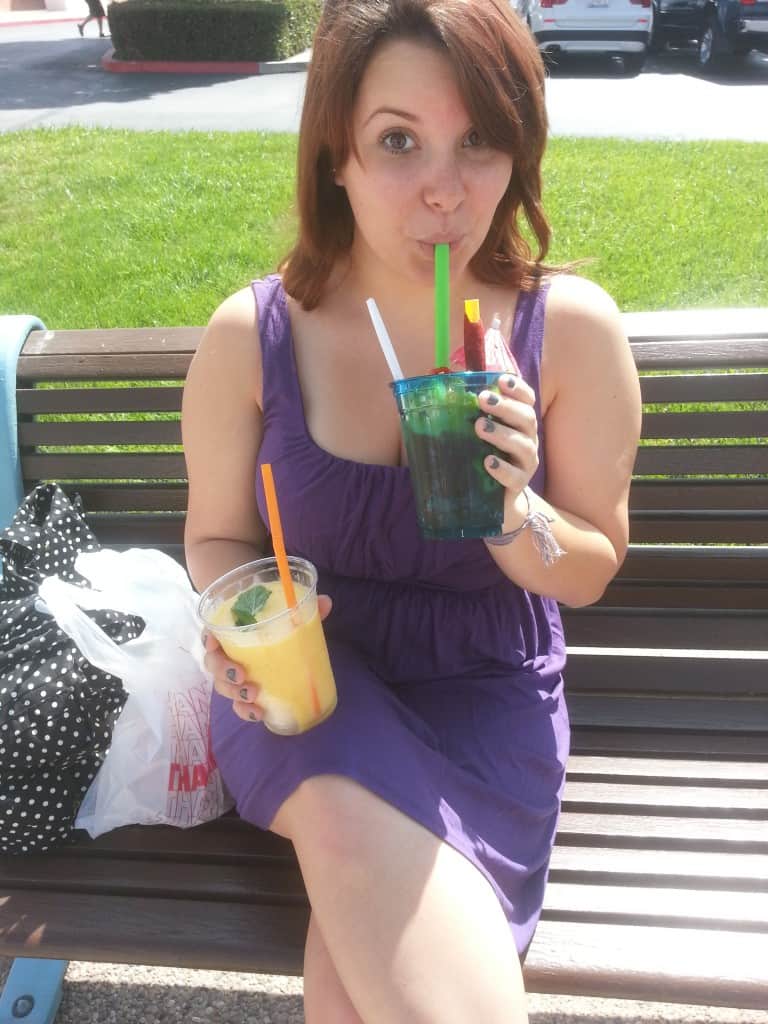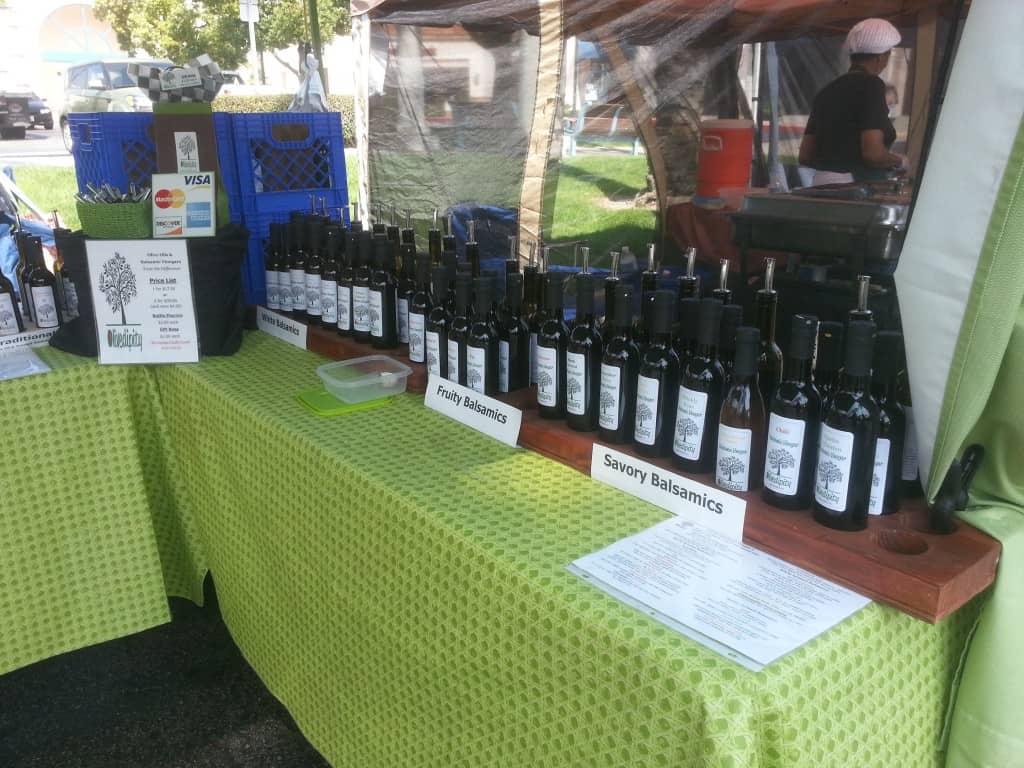 This infused oil and vinegar business had it going on. I could have spent wayyyy too much money here on, say, buying everything? I love infused oils and typically make my own, but I haven't yet experimented with vinegar infusions. (Have you? If yes, please share some tips!) Problem was, the reason I was out and about in the first place was getting those pesky shelves and more storage equipment. Coming home with more to store ….until he finished assembling my new pantry..was counter-productive…but tempting. So many fun things at the local farmers market!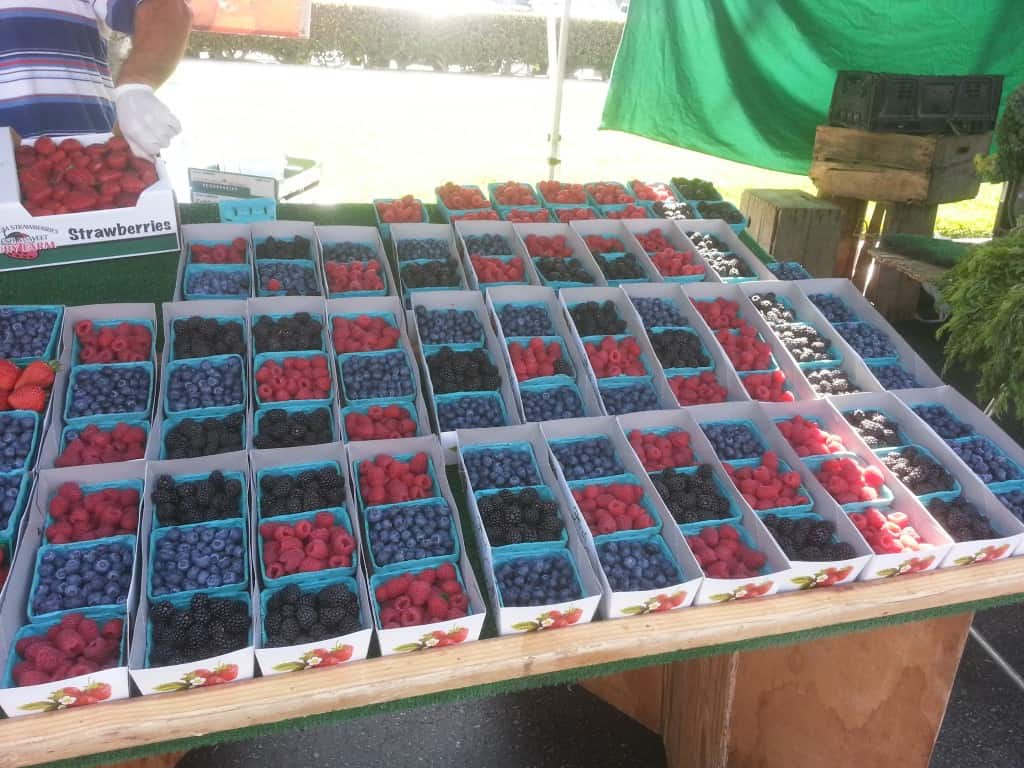 Aren't those the prettiest colors of berries you've ever seen? I tested some..okay, quite a few…and they were delish. So fresh and juicy, and I would have brought home a lot more except for…wait for it…the fact we're still on pesky errands and they would have been sitting in the car for hours.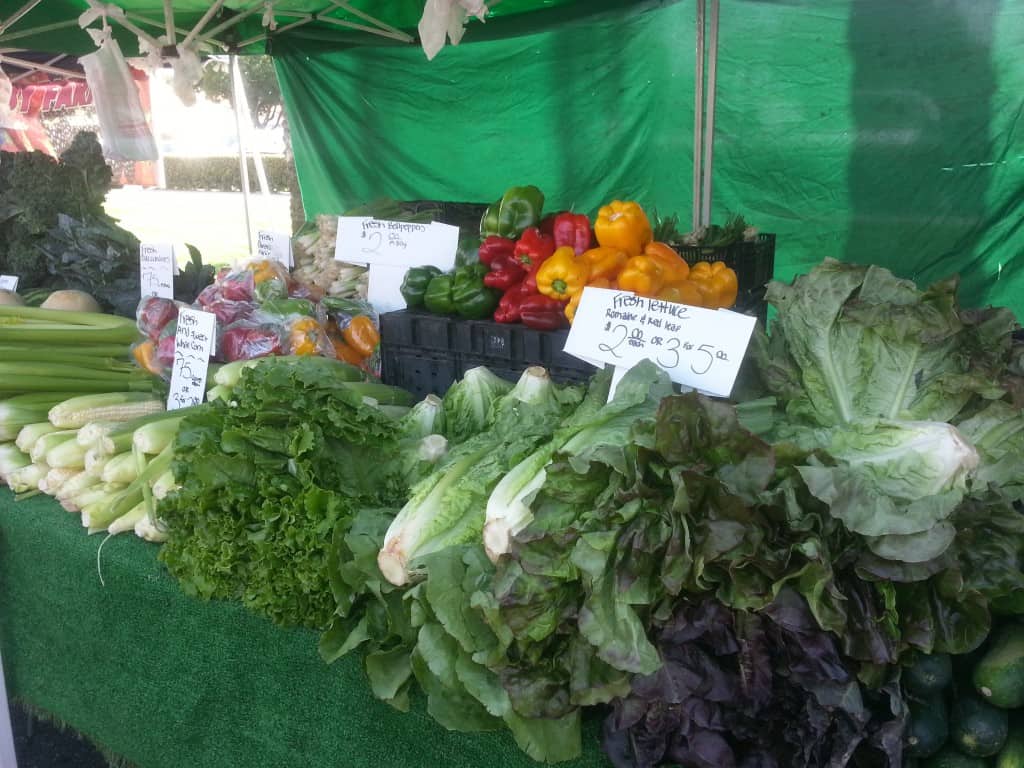 Again, the colors! All I kept thinking as I was ogling and drooling was how many gourmet meals I could make those organic vegetables. I envy the farmers and can't wait until I can get my own garden going.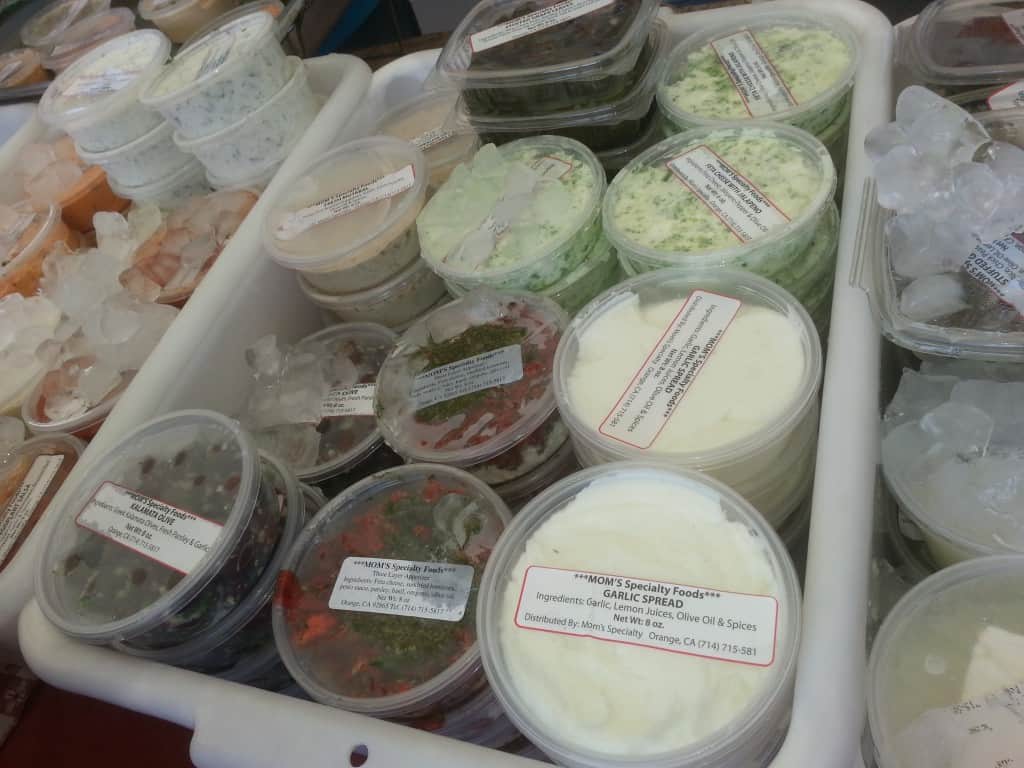 Those hummuses (hummi?) were SO good. We sampled several, and a salsa, and I was amazed, as always, by the creativity of people out there to come up with such fantastic flavors with simple ingredients. I did buy some lemon pita chips from this booth and they were gobbled up by some hummus I was inspired to make after coming home…hours and hours later, dollars lighter, car weighted down. Sigh.
The craft booths were inspiring as well, and made me wish/hope that some day, I'll have time to pull out my jewelry kit and make some earrings, but if I had a booth here, it would definitely be to sell my cupcakes. While we're on that note — my gourmet kitchen is 90% done. The under-island storage is complete and the appliances come this evening. The uber-stove is up and running and I already tested it out by making orange-chocolate chip cake, the kind where you throw an entire orange in the food processor (peel and all, just cut in quarters) and mix it up with a few other ingredients. (It called for raisins, but I am not a raisin person, so I'm trying to raise more non-raisin, pro-chocolate-chip people and added in chips instead. And I bought another five-pound bag of chips at CostCo just to be safe.)
And to end on a beautiful note, check out the view from the top of the market…I know, I live here. 😉