I put together a Spotify playlist and the songs are stuck in my head. When I'm not hearing "This is Halloween…" I'm hearing the bell sounds from Jason's "Halloween" movie. My distraction was digging out the Almond Joys from the huge bags of candy the Husband bought to give out tonight, but then I found out that there are No.Tootsie.Rolls. In any of the bags. I'm actually considering a store run…because this isn't enough.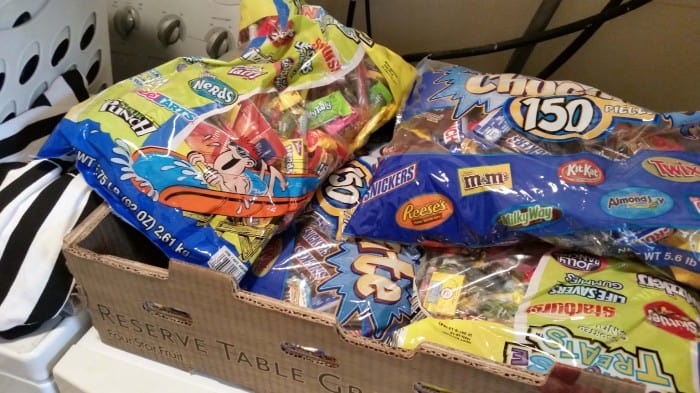 Tonight we're having our usual Halloween gathering. I wouldn't call it a party, but it's definitely a gathering. We adults gather in the driveway, with the candy and a big slow cooker full of my Bloody Sangria.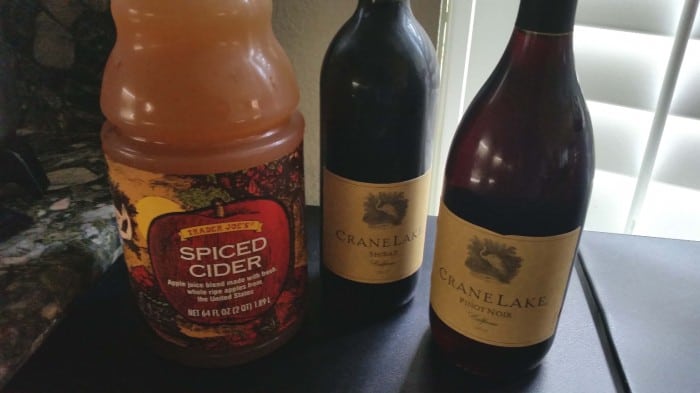 This year's <first> batch is already in the works. Don't judge.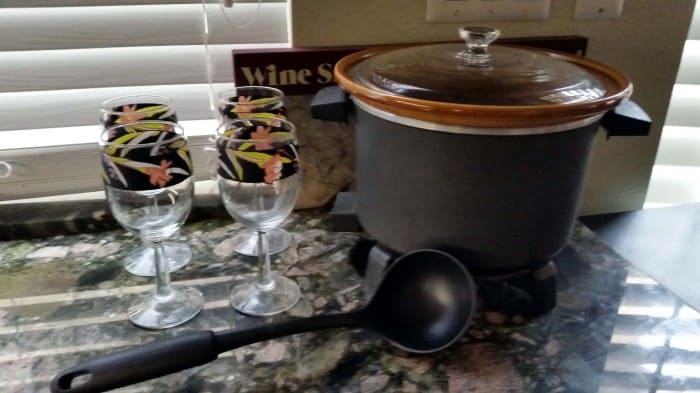 I think we're ready…..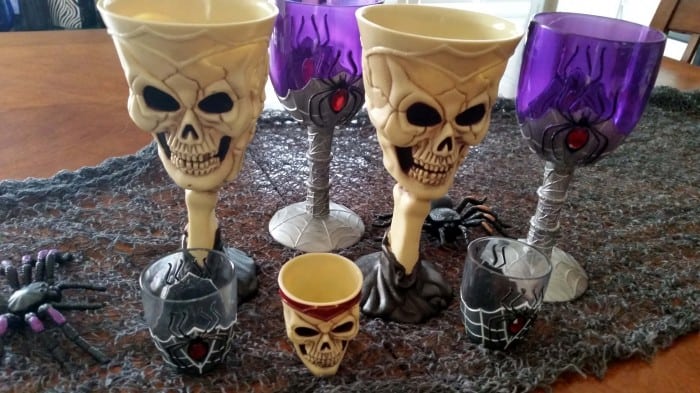 …because we even have these.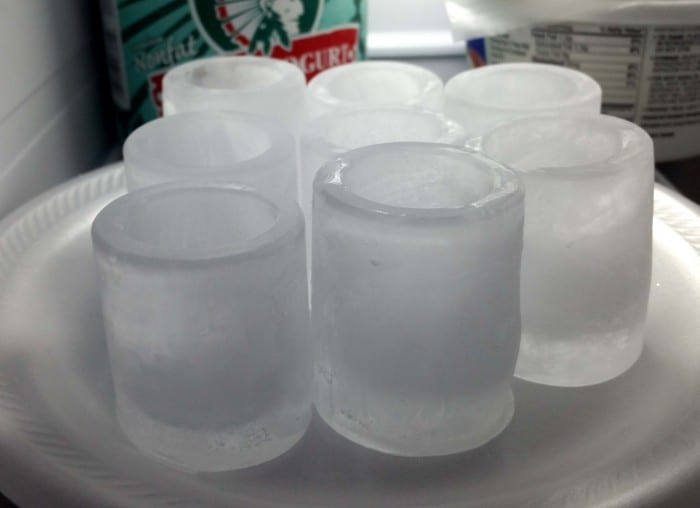 There's another batch freezing now. Fireball is really good in these, and you're pretty much forced to shoot it quick.
The kids get their fill of pizza and other weird snacks that I make before they head out to collect more sugar.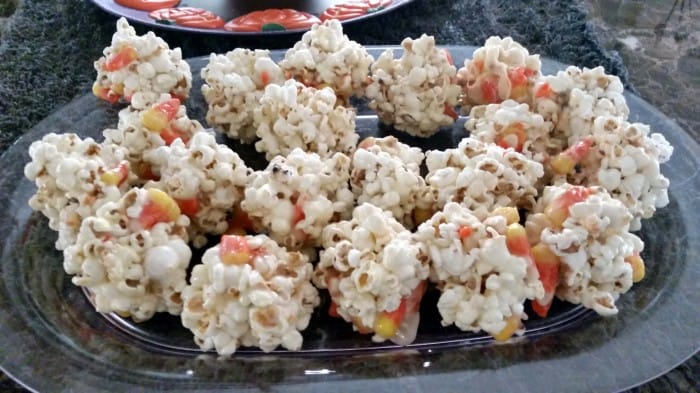 I might have gone a little overboard. Again. But what if we run out? After Bloody Sangria, I can't make more of these babies… (In the interest of full disclosure, that's a prop photo, I haven't really put them all out yet, I have way more.)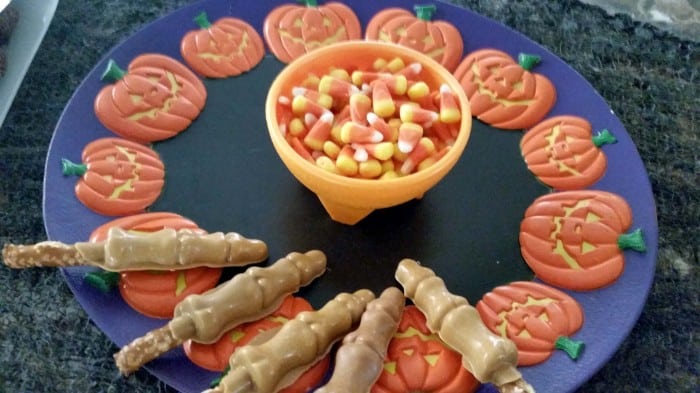 We point the Trick or Treaters to the driveway, but there are always a few who don't see the fog and hear the very loud spooky music and go to the front door anyway, which in this house is on the side. I know, who does that? This year, I put up caution tape. (Religious solicitors and solar panel salesman, this is for you, too…because most of you can't read my No Soliciting sign.)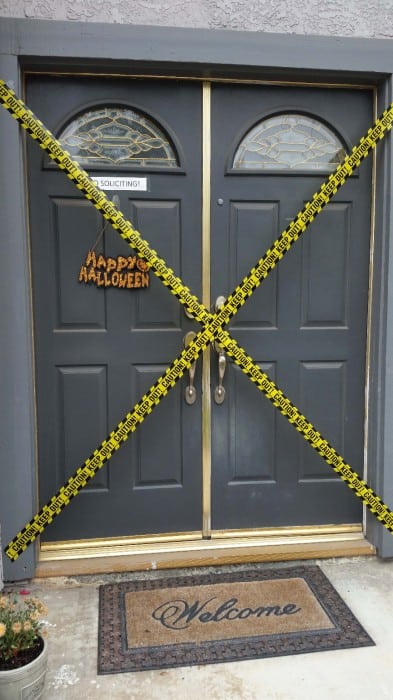 It's only 1pm, but I'm already in costume. Purple glittery eye shadow, gold glittery liner and black glittery shadows…yes, I am a witch again, and this year I have a new costume. Why not enjoy it fully? Those few hours on Halloween night just aren't enough when no one has a party and you're inspired to have fun as long as possible? The purple diamond lashes are going on later..I still have to work for a while.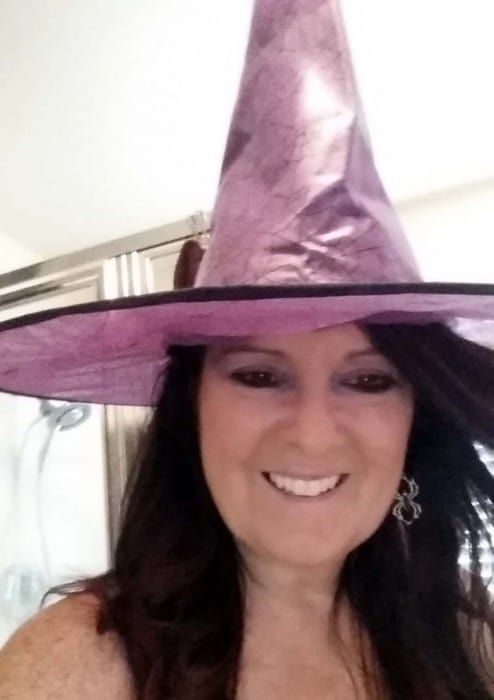 Even the Yorkie princess has a costume, a very apropos one at that. She's full of mischief, don't let that innocent face fool you.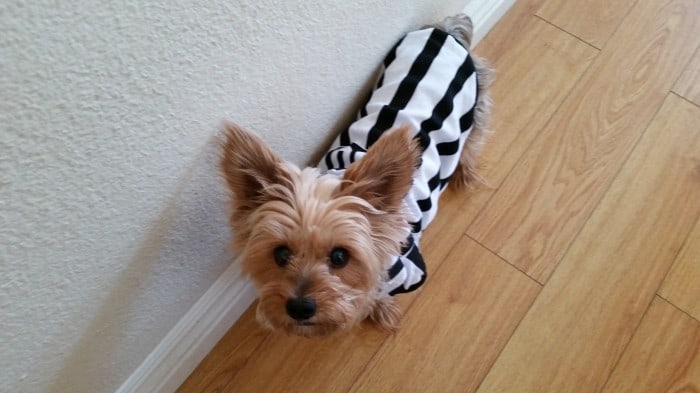 Lie still, bag of bones…. (Points for you if you can name the movie!)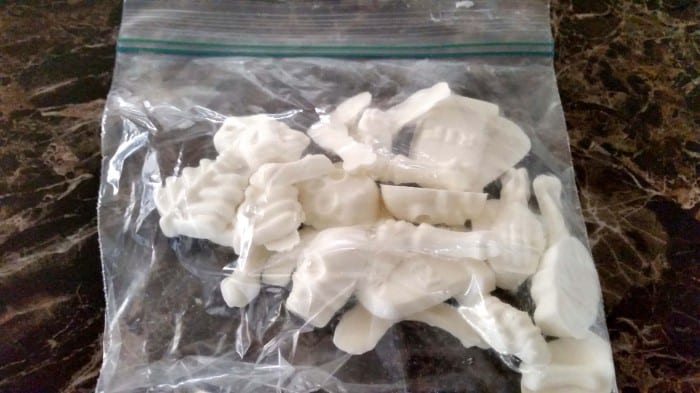 Those are for these brownie coffins.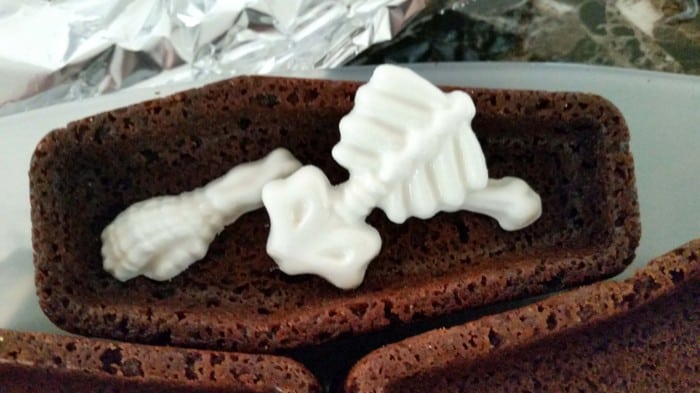 And now this happened…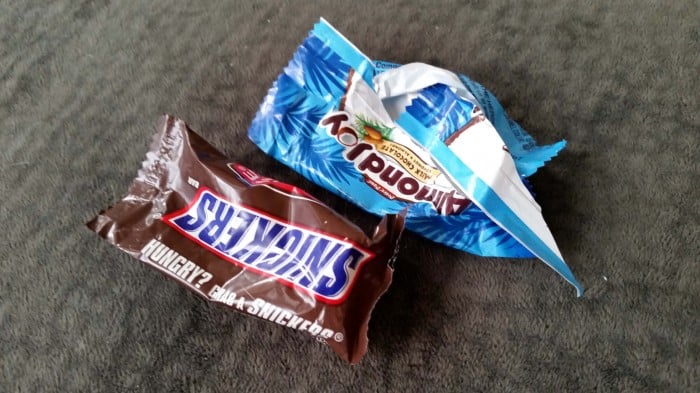 I did run 3.25 miles this morning, so I've pre-worked off the calories of the candy…and the sangria. And if not, it's only Halloween once a year. We're going to enjoy the night with friends and family and I'll get back to running again in the morning.
HAPPY HALLOWEEN!
"Everyone hail to the pumpkin song…."